Orms Connect Interview: Read today's Q&A with Capetonian photography duo Jonathan Kope and Jarred Figgins!
Welcome to the first of many Orms Connect interviews! Today we're sharing our Q&A with Cape Town photography duo Jonathan Kope and Jarred Figgins, collectively known as Kope | Figgins.
Orms Connect: First things first, tell us a little bit about yourself. What do you love shooting?
Jonathan Kope: I like shooting with a good team; a likeminded team, especially when there's a little freedom to push the boundary and think a bit more than usual. So its not so much that I have a specific genre that I like to shoot, its more the environment in which J and I are shooting. Though if you look at what we've shot, it looks like we do tend to gravitate toward fashion and women and towards photography that fits within the fashion and the commercial framework. I'm not trying to be an art photographer. I like the budgets and production value and parameters associated with the commercial arts.
Jarred Figgins: For me it's either about things that need an excessive amount of thought or none at all. I enjoy pictures that pertain to both, the rest I'm not too mad about.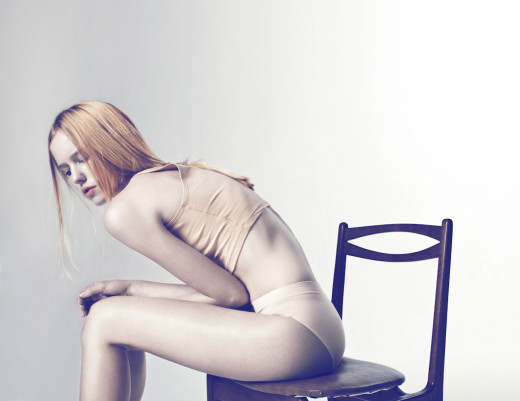 OC: Who or what got you interested in photography as a career?
Jon: My sister was a model when I was growing up, quite a successful model, and the whole industry around that seemed massively sexy. The travel and the access and the money and the girls just seemed to tick every box for me. So in fits and starts it was natural that I would eventually find myself gravitating towards it.
Jarred: My mom's magazines (secretly).
OC: What is your most memorable assignment or project, and why?
Jon: The jobs that stand out as 'memorable' are always the ones where we've put in a huge amount of personal effort because we loved the project and where we could potentially push it. The archetypal example would be a music video we did for a Peaches and Moullinex collaboration. It was a cover of Michael Sembello's Maniac through Gomma records. We pulled in so many favours. Shot it over two days, and its still mind boggling to think that we pulled it off. We have lighting budgets now that are more than the whole production cost. I actually have no idea how we did it. Favours. Amazing things.
Jarred: Probably the Peaches video. And shooting Amanda de Waal.
OC: If you didn't pursue photography, what else would you have liked to do?
Jon: I always figure that if I wanted to do something thats not photography I'd go out and do it. So its dangerous to even start thinking down that road.
Jarred: A nose (perfumer).
OC: What's your favourite website or blog?
Jon: Facebook.
Jarred: Isohunt.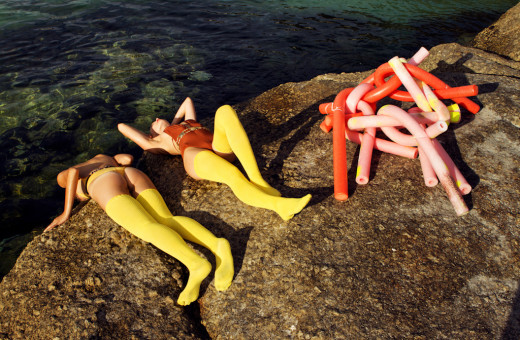 OC: How do you keep yourself busy or entertained when you're not shooting or editing?
Jon: Ha. I was talking about this to the guys in the studio. That we need to get, like, a hobby. That isn't just working or partying. I think I need to get some sort of gym addiction going. Really. Its an issue. It just feels often that if we're not working on something to do with 'our careers' we're going backwards or stagnating. And thats not cool.
Jarred: Movies and sashimi.
OC: If you could have a drink or a cup of coffee with any photographer, who would you pick, and why?
Jon: I'm not so good with this. Terry Richardson maybe. That would be fun at least. Or that Souza guy, the Whitehouse staff photographer under the Obama administration. Could get into some cool places.
Jarred: Yeah, this is something I'm not quite clued up on. But probably Bourdin.
For more of Jonathan and Jarred's work, visit the Kope | Figgins website and follow their Tumblr and Twitter.