Amazing photos of the people and vehicles at the Kalahari Desert Speedweek, photographed by Luke Daniel.
The Kalahari Desert Speedweek is our very own 'Bonneville' – a celebration of all things fast and loud. Supercars, superbikes, hotrods, custom racers and more all come together on Hakskeenpan in the Kalahari, a 600 square kilometre flat arena that is perfect for speed runs.
Cape Town-based photographer Luke Daniel has been documenting the event since it started in 2012. The combination of the people, the vehicles, the pan, and the light results in some great images.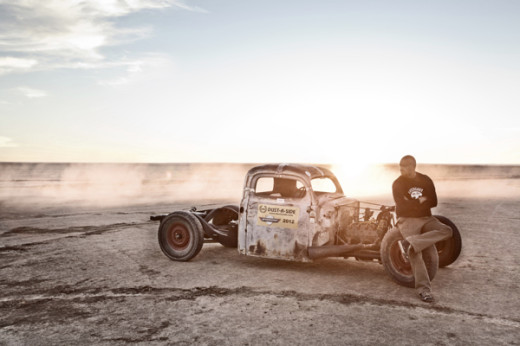 Luke explained his shooting process for us:
"I worked mainly with natural light, which made shooting during the daytime hours quite challenging – there's never any cloud cover to diffuse light, mid-afternoon shadows are harsh – the Kalahari sun is extremely bright, and bounces off the flat landscape, making things tricky. It's hard to get a lot of variation during the day.
Luckily, early morning and late evening light is fantastic and soft – coupled with the dusty, barren Kalahari landscape it makes for great shooting. Adding in beautiful vehicles and interesting people, it all comes together nicely."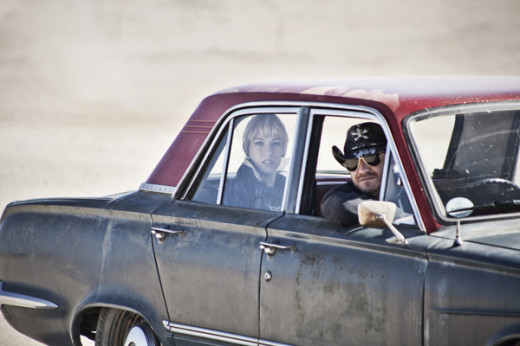 "The Kalahari is a harsh environment to shoot in – keeping your gear dust and heat free is a constant battle, and so is staying hydrated and motivated after shooting for a week in temperatures reaching the high 30's (Celsius).
I usually travel quite light – shooting with a Canon 5D MKII, a Canon 500D (usually as a backup body) and a few lenses. I've always got some flashes and triggers with me, too, just in case."
View the entire collection of photos from 2012 and 2013, and visit Luke's website to view more of his work.
Photographs shared with permission.