Sports photographer Kelvin Trautman shares tips for shooting from a helicopter, as well as amazing photos from his last shoot.
Knowing how to shoot adventure sports from a helicopter is probably not high on most photographers lists of essential skills, but it's nonetheless an extremely interesting and exciting technique.
South African sports photographer Kelvin Trautman shared the following top tips and a selection of amazing photos with us.
"Hanging ten on the skids, camera in hand, and wincing at the downwash roar of the rotor blades in your ears is part of the job description when you're shooting from a helicopter. As is the challenge of putting into perspective the myriad of patterns, shapes and textures that are viewed from a couple hundred feet in the air. Aerial photography is a rush and creative delight. Recently I was fortunate enough to shoot the Berg&Bush, a three day mountain bike race through the Drakensberg mountains, from a helicopter and the gallery that follows showcases some of the images I wanted to share with you."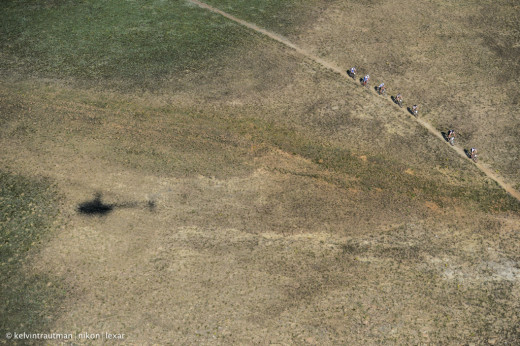 Kelvin's Top Tips For Shooting From A Helicopter
1. Dress warmly. Paying particular attention to your fingers.
2. Take your lens hood off. This reduces the chance of camera vibrations caused by downwash from the rotors.
3. Make sure the doors of the helicopter come off. Like I said, you are going to want to hang ten on those heli skids to get the shot.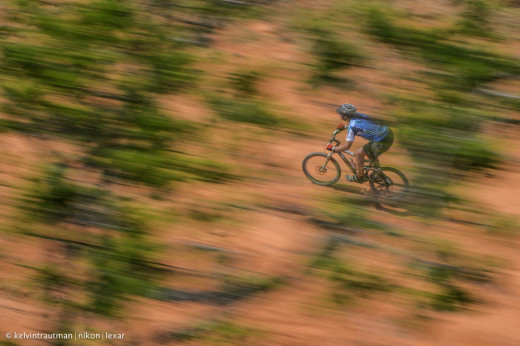 4. Never walk around the back of the helicopter. The tail rotor is small but nasty.
5. If possible, arrange to sit on the same side of the helicopter as the pilot. This way, the captain of the bird can see what you're seeing.
6. Aerial photography is all about giving the viewer a different perspective. Relish the creative challenge of including as many patterns, textures, shapes in your image composition.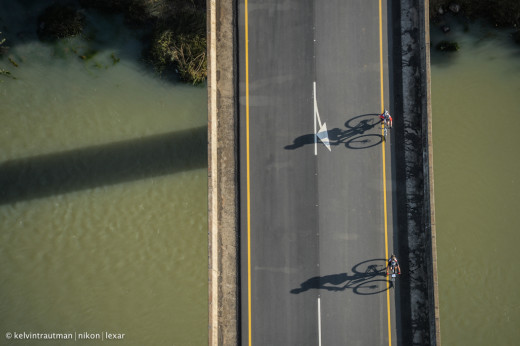 7. Shoot manually, with exposures faster than 1250th of second and an aperture smaller than f/5.6. To aid this, I usually shoot with ISO speeds around 400.
8. Make sure you harness yourself and your equipment to strong points on the helicopter. And duct tape your seat belt buckle shut.
9. Explain to the pilot that you going to ask him to get into positions that are potentially dangerous – do some reading on the dead man's curve – and that he/she needs to be straight up about what is possible or not. There's nothing more dangerous than a helicopter pilot with an ego.
10. The lens/es you choose to use may depend on the shoot brief, but it is recommended that you use a lens with a wide focal range so as to minimise the times you have change lenses – there is alot of dust and wind up there and back lens caps have a habit of disappearing out the door.
For more of Kelvin's work, visit his website. Click on the images to view them larger.