Just arrived: The Lexar Professional Workflow Card Reader solution is now available for order on Orms Direct. See it in action.
Lexar's Workflow Card Reader hub is the perfect solution for busy photographers.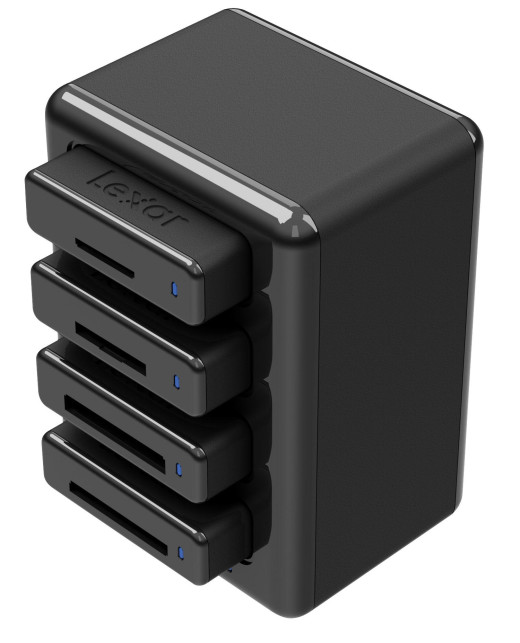 The Workflow system allows you to copy photos from up to four different memory cards at once – four CompactFlash cards, four SD cards, four QXD cards or any mix of the formats. Wether you're in the studio or shooting on location, this allows you to quickly and efficiently copy your images onto your computer, so that you can clear the cards and get back to shooting.

See it in action:
The Lexar Workflow hub and card readers are now available on Orms Direct:
The CF, SD and QXD modules are also capably of being used individually via USB 3.0: