A portraiture session with a difference! Read about Russell Smith's recent couple shoot which took him all the way to the Mara in Kenya.
Article and photos by Russell Smith.
I had one of those once-in-a-lifetime opportunities this year to take my camera to the Mara in Kenya.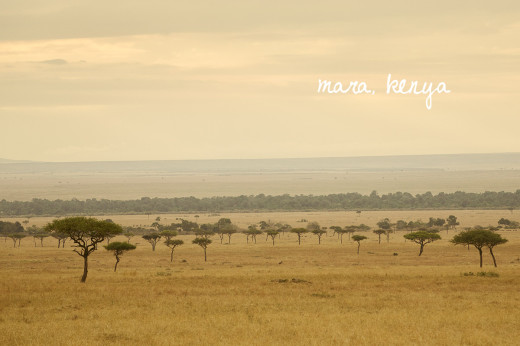 My task was to follow the beautiful Mavis and her partner Geoff on their safari and take some memorable shots for them, studio lights and all.
Kenyatta International airport literally burnt down the day after I arrived, and with a delay to the beginning of our trip as a result, we stayed on a few more days to get the shots we needed. Up very early for first light and trekking with our Masai guide, Sophie, to find good vantage spots to shoot, Geoff and Mavis were great sports with a sense of humour to match. See 'I got my catch' and 'where is all the game?' below.
Without an assistant and lots of gear, it wasn't the easiest conditions to work in. I had some references and concepts in mind going into the shoot that I wanted to try and with everyone's cooperation it was possible.
My gear consisted of Canon 5D Mark III, 70-200mm f/2.8 , 85mm f/1.2, 24-70mm f/2.8, tripod and three Profoto lights (I went with four but one broke when I was being taxied to my camp gunning it on a particularly bad dirt road), soft boxes and a beauty dish, see last image for some behind-the-scenes. And a neat Profoto battery pack for taking lights into the wilderness.
The lighting set up on the last few images used the rising sun as a rim light on camera left while the beauty dish with honeycomb to prevent light spill was a good fill from her right side. This also allowed for darker shutter exposures on the background, getting nice sky detail.
Thank you Geoff and Mavis for one of those jobs that takes you far away from the office to a spectacular place!
Post originally appeared on Russell Smith's blog. Russell is a prominent food and portraiture photographer based in Cape Town, but also enjoys to document his travels.