Say hello to Canon's two new incoming cinema cameras, the compact EOS C100 and the incredible 4K-capable EOS C500.
Canon recently revealed the EOS C100 and EOS C500 compact cinema cameras, along with four new CN-E lenses. The announcement brings the total number of Cinema EOS cameras up to four now, joining the EOS C300,which has seen a price-drop,  and the EOS 1D-C.
Canon EOS C500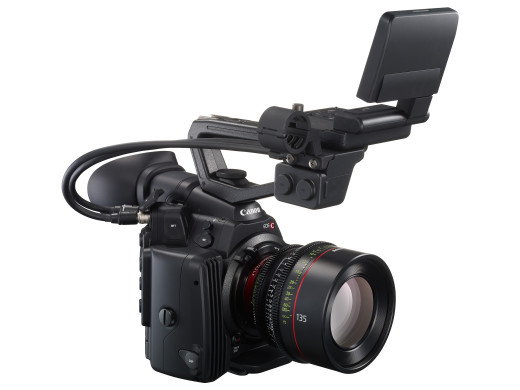 The C500 expands on the innovative modular concepts introduced last year with the C300 by adding 4K support – that's right, the C500 can record video at resolutions up to 4,096 x 2,160 pixels. In addition to Raw 4K output, it also captures compressed 4K at up to 120 frames per second, and 2K at 12-bit 4:4:4 for high colour resolution.
Like the C300, the C500 will be available in both PL and EF-mount bodies, with the EF-mount now offering Cinema Lock, meaning the lens does not rotate during lens changes.
Visit Orms Direct for the full technical information or to request a pre-order.
Here's a closer look at the hardware:
Canon EOS C100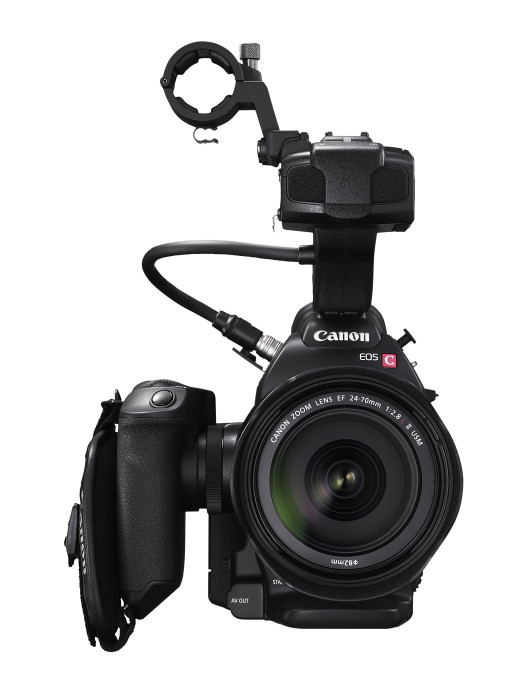 Whereas the C500 expanded on the C300's top-end specifications, the C100 takes the core of the C300, it's 8.3 megapixel Super 35mm CMOS sensor, and squeezes it into a more compact and more affordable body.
The C100 is capable of recording Full HD 1920x1080p video to SD cards at a bit-rate of 24mbps and 4:2:0 colour sampling. Uncompressed video can be recorded using the HDMI port.
Here's a rundown of the key specifications:
8.3MP Super 35mm CMOS sensor; Full HD
High sensitivity, low noise
24Mbps AVCHD to SD cards
Automatic shooting functions
Interchangeable EF lenses
Canon Log Gamma
Compact, modular, lightweight
Professional audio
Seamless workflow integration
CPS video support
Visit Orms Direct for the full technical information or to request a pre-order.
New CN-E Lenses
In addition to the camera bodies, Canon also extended their CN-E range of cinema lenses with two new optics for both EF and PL mounts: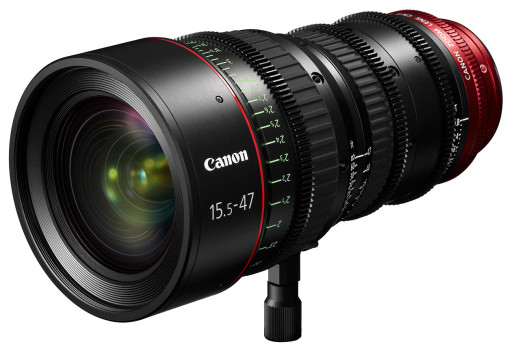 Canon CN-E 15.5-47mm T2.8 L S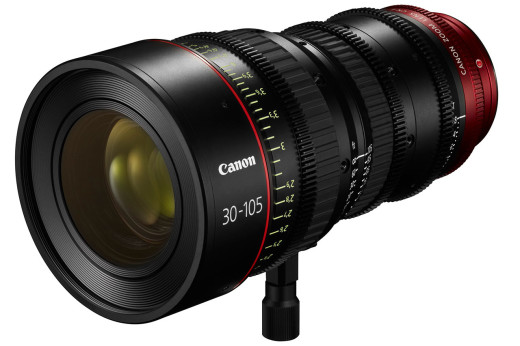 Canon CN-E30-105mm T2.8 L S
For more information on the CN-E lenses, visit Orms Direct.
Press Releases
More Information