Meet the range of Fuji Instax instant film cameras – A great alternative to digital when it comes to social photography!
Although the digital photography revolution has been pretty awesome so far, and instant sharing of photographs with friends and family via social networks is neat, there's something special when it comes to instant film. The feeling you get when you pull that first shot out of an instant camera and watch as the picture develops is incredible. And so is each shot after that. These cameras aren't meant to replace your DSLR, but rather offer an alternative and fun take on photography.
Although Polaroid stopped producing instant film quite a while ago, Fuji is still going strong with their Instax range of instant cameras and film.
First up, we've got the Instax Mini 7S: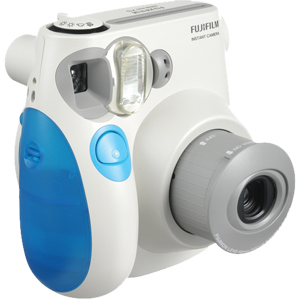 This amazing little camera takes credit-card sized photos on Fuji's Instax Mini film. Similar to classic Polaroids, but smaller, these photos are just the right size for carrying around in a wallet or purse. The camera is great at parties as well – especially as you watch the potentially hilarious photos slowly appear as it develops. The Mini 7S also comes in pink, and is currently going for the very affordable price of R850 on Orms Direct.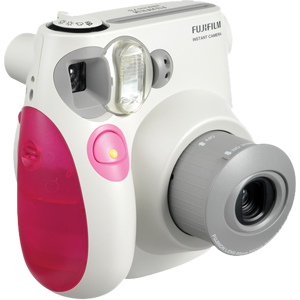 Next up we have the Mini 50S: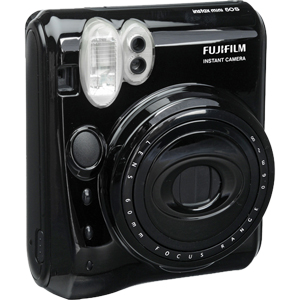 The Mini 50S is more advanced, and comes in a sleek piano black finish. Featuring an intelligent flash and automatic exposure settings, the Mini 50S will get the shot each time. It can also focus on objects as close as 30 centimetres away, allowing you to get personal with your subject. It is currently selling for R1195 on Orms Direct.
If the Minis aren't your thing, we also have the larger Instax 210: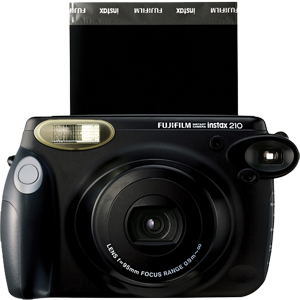 The instax 210 shoots on a larger, wide-format film, giving you approximately 10 x 6 centimetre prints. These bigger photos are perfect for sticking up on the fridge or posting large collections onto a wall. The camera is a bargain at R995 on Orms Direct.
All-in-all, speaking from personal experience, the Fuji Instax range makes social photography a lot more fun. No memory cards, no cables – just chemical processes and analog photos:
If you have any questions, please leave a comment below!