Yes, you read that right, GoPro has just released two new action cameras and we can't wait to dive right into the new GoPro HERO8 Black and GoPro MAX…
GoPro HERO8 Black
An update on the GoPro HERO we've come to know and love, the GoPro HERO8 Black sees many marked improvements on previous GoPro designs making your use more streamlined and more portable than ever! In the words of GoPro themselves, the new GoPro HERO8 Black is their most unshakable and versatile camera yet, let's see exactly what they're talking about…
The new GoPro HERO8 Black comes with a reimagined shape, giving it a more streamlined feeling when you're creating and gives it even more portability than before. The additional folding fingers at the base of the unit allow you to seamlessly swap mounts for your every need and the rethought side door makes changing batteries faster than before, showing the design of this new HERO has kept practicality in mind. This is particularly true when we take a look at the Media Mod's GoPro is offering, giving you ultimate expandability with the addition of more lighting, pro audio and even another LCD screen.
This new HERO is set to be the hero of your content creation with the addition of new digital lenses including; Narrow, Linear, Wide and SuperView which can be used for both video and stills. A new lens boosts image quality and gives you the ability to shoot 12MP stills and 4K60 1080p240 video footage. There's also the additional option of shooting RAW images in all photo modes, giving you more options for post-production. The addition of HyperSmooth 2.0 stabilisation and jaw-dropping Slo-Mo modes give you more chance to up your content creation game!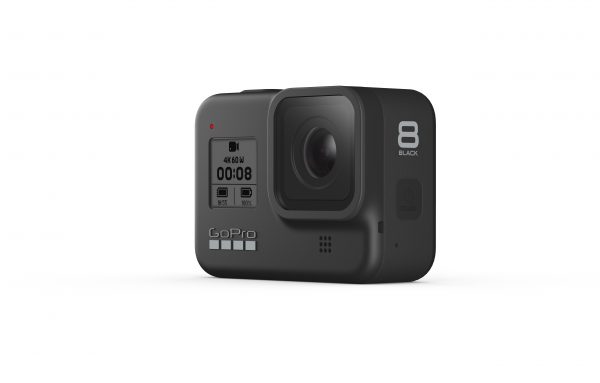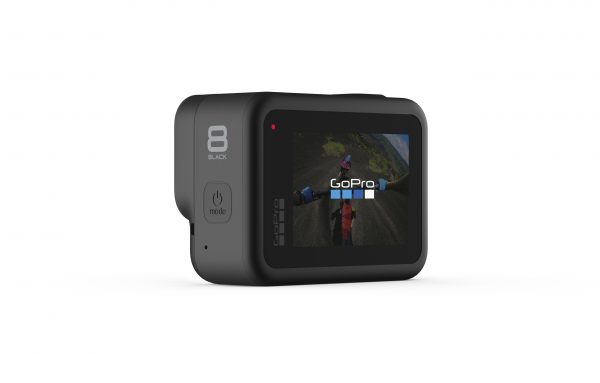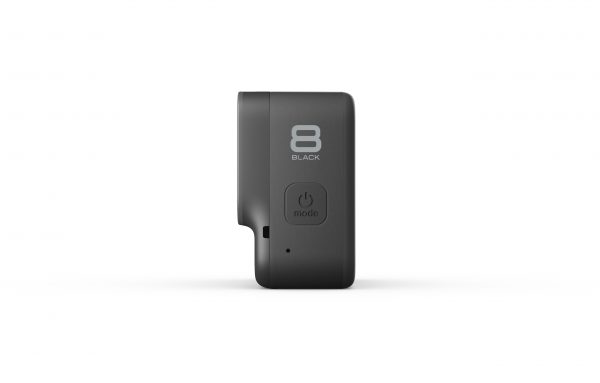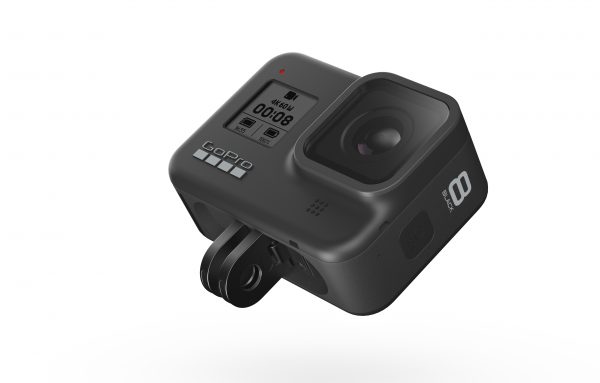 Key Features
66.3 x 48.6 x 28.4 mm Dimension
12MP stills
4K60 & 1080p240 video
8x Slo-Mo
HyperSmooth 2.0
TimeWarp 2.0
1080p Live Streaming
LiveBurst
SuperPhoto & HDR
RAW stills
Waterproof up to 10m
GoPro MAX
Hailed as the most creative GoPro ever, the GoPro MAX allows you to take your content creation from zero to 360 in no time! Seen as the successor to GoPro's Fusion, the new GoPro MAX has a lot of similarities with the Fusion but with some marked improvements and new additions that are sure to get your blood pumping.
Measuring in at just 64mm in width, 69mm in height and 24 mm in depth and weighing in at just 154g the new GoPro MAX is small enough to fit inside the palm of your hand and be a welcome addition to your camera bag. Like the just-released HERO8 Black, the GoPro MAX offers frameless mounting with its handy addition of folding fingers so less additional accessories are needed to truly push this GoPro to the MAX!
Firstly and possibly most excitingly is the update to the panoramic shooting mode, allowing you to create breath-taking panoramic shots without needing to move or pan. The addition of GoPro's choice of digital lenses can be used for both stills and video and comes with a choice of the following; Narrow, Linear, Wide and the new MAX SuperView which GoPro boasts is the widest view they've included in one of their action cams yet!
Apart from featuring not one but two lenses one front and back of its body, the new GoPro MAX also features six microphones giving you not only the most immersive video experience yet but also upping your audio game to match it. This is sure to give your 360 videos the additional extra of crisp clear 360 audio to ensure that your content is always an experience not to be missed.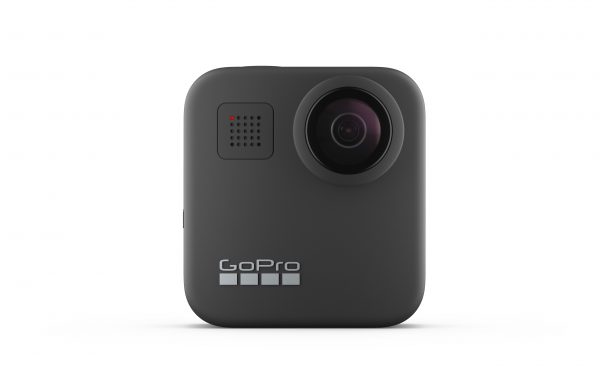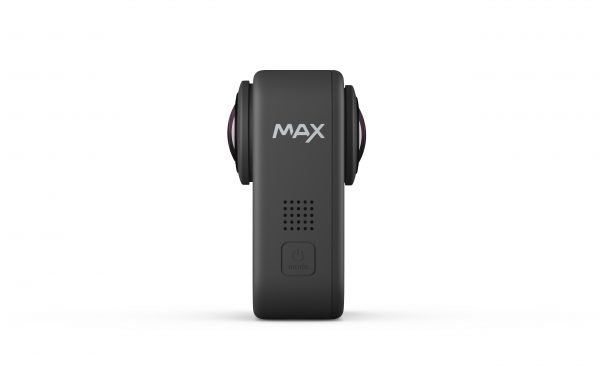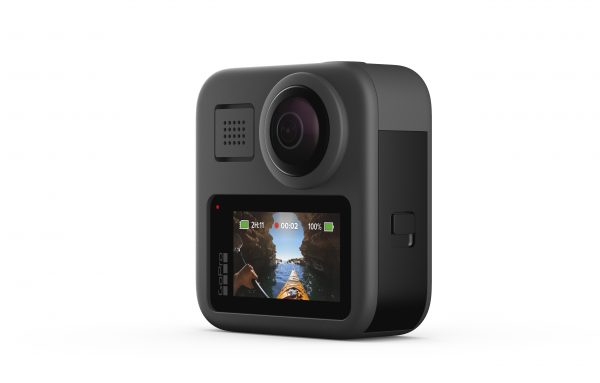 Key Features
64 x 69 x 24 mm Dimension
154g Weight
16.6MP 360 stills
5.5MP HERO Mode Stills
6.2MP Panoramic Photo
5.6K30 Spherical Video
2x Slo-Mo
MAX HyperSmooth
MAX TimeWarp
1080p Live Streaming
Water Resistant up to 5m
We are expecting stock of the new GoPro HERO8 Black and GoPro MAX by the end of October 2019. To find out more about the new GoPro HERO8 Black and GoPro MAX and to place your pre order be sure to have a look at Orms Direct.