View the winning photos in our Mother's Day Instagram photo contest! Congratulations to Kusjka du Plessis and Mandi Scholtz!
Update: The winners have collected their prizes at Orms Print Room & Framing!
Kusjka with her daughter and her new Gabs bag, with Annelien, our marketing manager: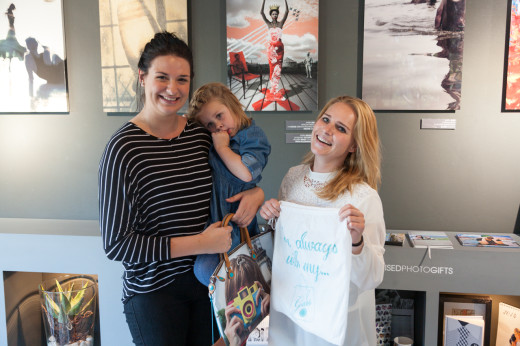 Unfortunately, we accidentally lost the photos of Mandi collecting her Fuji Instax camera, but she did share an Instagram photo of her prize:
---
Original Post:
To celebrate Mother's Day this year, we ran a photo contest on Instagram, asking community members to share a photo that represents what their mums mean to them! We received some amazing photos and stories – thanks for sharing!
The two winning photos, as judged by Orms, won a Gabs bag from Italy and a Fuji Instax camera with 2 packs of film.
First Place
Congratulations to Kusjka du Plessis for taking our winning photo! Kusjka shared the following photo on behalf of her three-year old daughter, who responded to "Show us what your mom means to you" with a hug!
Second Place
Congratulations to Mandi Scholtz for taking the runners up photo! Mandi shared a photo of her mother's pantry, fully stocked with home-made preserves prepared for her dad!
Once again, congratulations to our winners and everyone that participated – We loved your photos and stories!