The new Nikon Coolpix AW100 waterproof camera was launched in South Africa today by pro surfer and model Roxy Louw.
This morning, we attended the Nikon SA launch of the hotly anticipated Coolpix AW100. Pro surfer and model Roxy Louw was there to introduce the camera to South Africa, and tested it out in the chilly late-winter surf.
The Coolpix AW100 is Nikon's new compact all-weather camera. It's waterproof up to a depth of 10 meters, shockproof up to a 1,5 meter fall and will even withstand temperatures as low as -10° C. The camera is equipped with a 16 megapixel sensor behind a 28-140mm f/3.9-4.8 lens and also features a built-in GPS for geotagging your shots and planning your routes. The USB and HDMI ports, as well as the memory card is safely tucked away behind a sealed door with a robust locking system which requires you to push-and-twist to unlock it.
We're expecting it to be in stock middle to late September at a retail price of R3995.
Check out the awesome gallery below, followed by the press release from Nikon SA.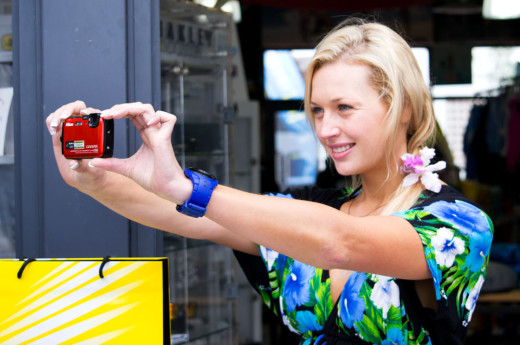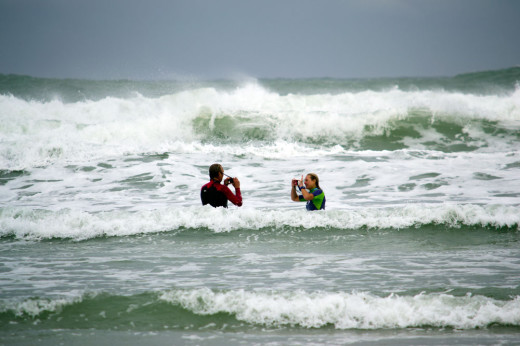 Roxy and her dad, ex-rugby player Rob Louw, trying out the new AW100 in the chilly waves of Bloubergstrand, Cape Town.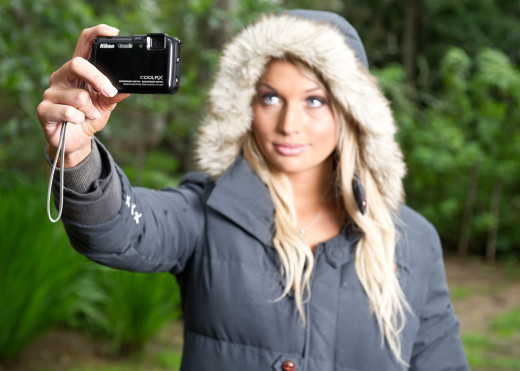 Roxy Louw and the AW100 photographed by Orms Connect Featured Pro (…and Nikon SA Pro) Craig Kolesky.
Press Release
Cape Town, 1 September 2011 – Nikon in South Africa today announced Roxy Louw as the ambassador for the recently launched Nikon COOLPIX AW100 camera.
Built to capture the action on land or in the water, the COOLPIX AW100 is the perfect companion for an active lifestyle. Waterproof to depths of 10m, shockproof from heights of up to 1.5m and freeze-proof for temperatures down to -10°C, it is the perfect camera for the great outdoors. High-tech features such as built-in Global Positioning System (GPS), an electronic compass and built-in world map mean you can easily geo-tag your images, orientate yourself in new places and track your route when you are on the move.
Romi Jacobs, Chief Brand Officer for Nikon in South Africa stated that "Roxy Louw, South African model and surfer, is the perfect representative for the Nikon COOLPIX AW100 and we are proud to announce her as ambassador."
Nikon in South Africa hosted an event on 1 September 2011 at the 100th store opening of Kauai at the new Eden on the Bay shopping centre in Bloubergstrand where Roxy (accompanied by her dad Rob) tested the capabilities of the Nikon COOLPIX AW100 in the cold Atlantic Ocean.