The 7th international No Man's Art pop-up gallery opened last Thursday in Cape Town, featuring international and local artists.
The seventh international No Man's Art pop-up gallery opened last Thursday in Cape Town. Emmelie Koster, the founder and curator, has been organising pop-up galleries worldwide, and having already traveled to Shanghai, Copenhagen, Paris, Mumbai, Hamburg and Amsterdam, the innovative exhibition landed here.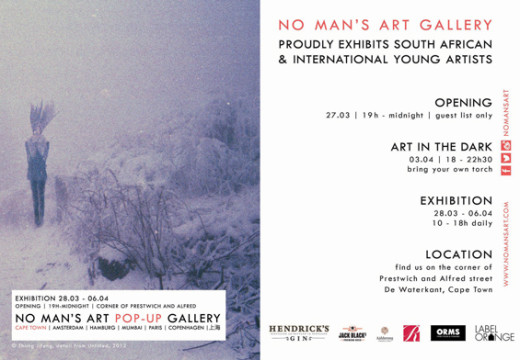 The concept arose three years ago, when Emmelie recognised the disparity between young, emerging artists and the gallery market. She found local talented artists, had an exhibition, and then after a few months took those works to a different destination, where she would round up some more artists, and the process developed. This established the collaborative nature of the gallery, bringing an ever-increasing network of artists, buyers, sponsors and media together within the international arena.
No Man's Art refers to 'no man's land', a place that has no laws and boundaries. "We don't regard conventions and territorial boundaries to be restrictions. We either ignore them willfully or play with them until they work in our favour." This ideology is evident in every aspect of the exhibition.
Upon entering the space, you simply cannot disregard the sensation of the eclectic mix of artists and art on show. There is no prescribed theme, subject matter, style or media. Each artist's work is reflective of his/her own personal culture and experience.
Mia Chaplin, one of the South African artists that joined the group, paints everyday scenes and activities of local life, such as swimming, surfing and reading. The oil on canvas works portray these scenes using muted tones and highly expressive, visible brushstrokes.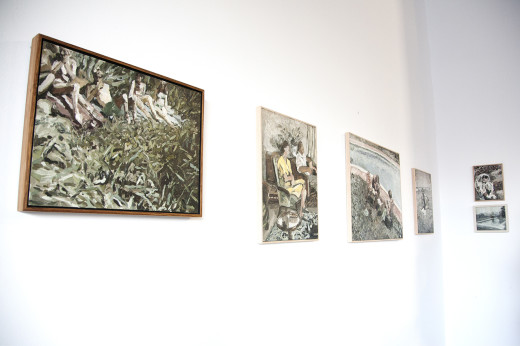 French artist, Bertrand Peyrot's work defies traditional painting techniques. He developed a method of painting using oxidation processes. He applied varnish to metal plates, then put water on the metal, and left the plates to oxidize for about three months. The imagery of the human forms that he 'painted' develop from the substrate, an organic process that is suggestive of the biological development and movement of human life.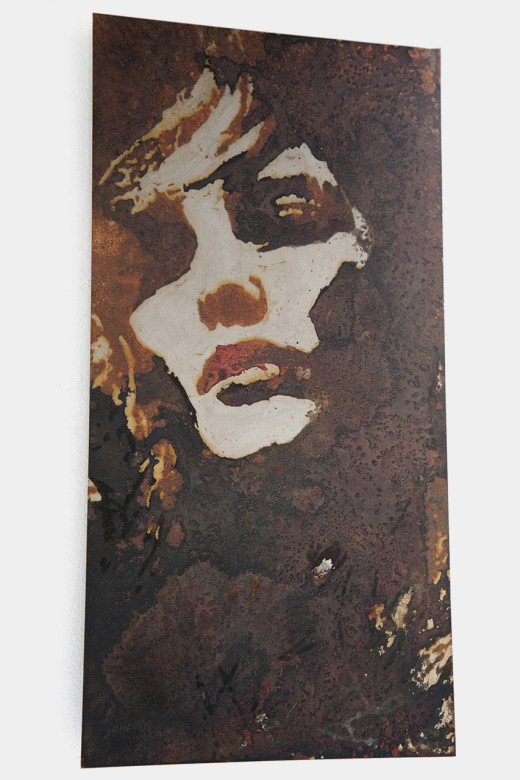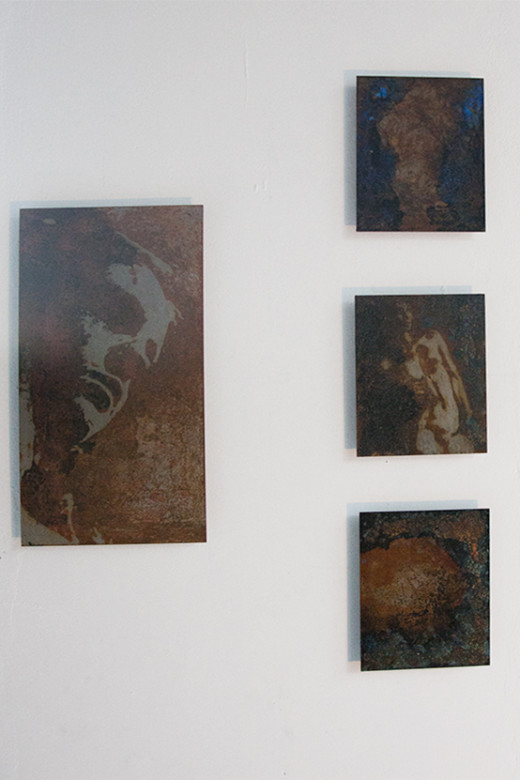 Mattijn Franssen, from the Netherlands, creates surreal scenes, which are comprised from real world elements. Wherever he goes, he takes photographs of whatever happens to catch his eye. He then selects and edits specific elements and recomposes them within new environments, that are simultaneously familiar, yet obscure; real, whilst imaginary.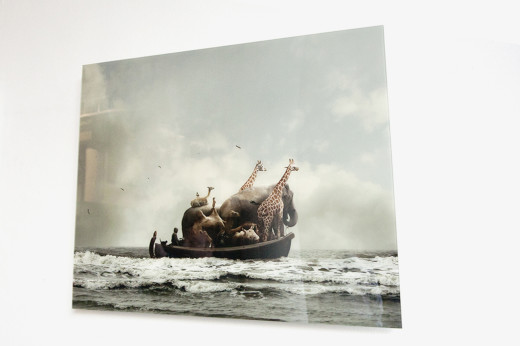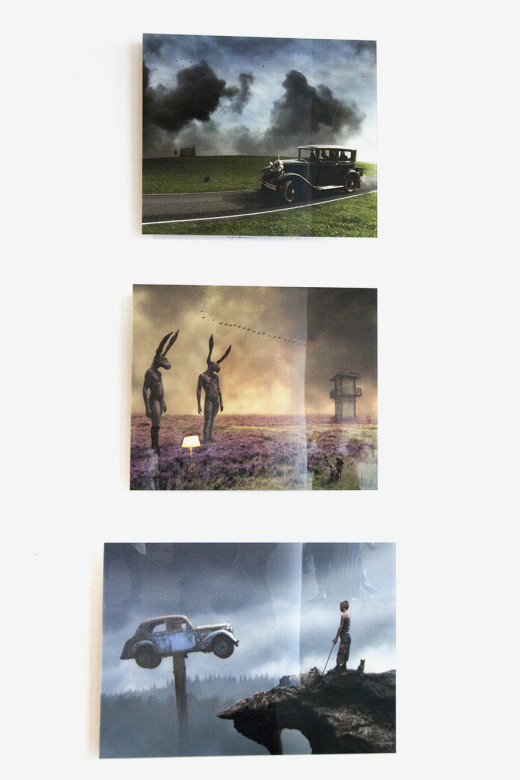 Alongside the works of these professional artists, are the photographs of the Blikkiesdorp Photography Contest. This is subsequent to the The Slum Photography Contest that was initiated in Dharavi, Mumbai in 2011. Analogue cameras and film rolls were donated to local, underprivileged children, who were taught how to use the camera as a tool for artistic expression and documentation. Orms sponsored this project by providing film rolls, developing them and producing prints. If you are interested in purchasing any of the photographs, Orms will have them printed, where R220 is added to the price, and the proceeds go straight back to buying more film rolls for the children.
The show provides insight into the minds and lives of artists from across the globe, allowing the one to discover and access different worlds and people, and to form one's own comparisons. The exhibition is only on for ten days at a secret location. Entrance is free but by guest list only. To receive an invitation and the address, sign up for the No Man's Art mailing list.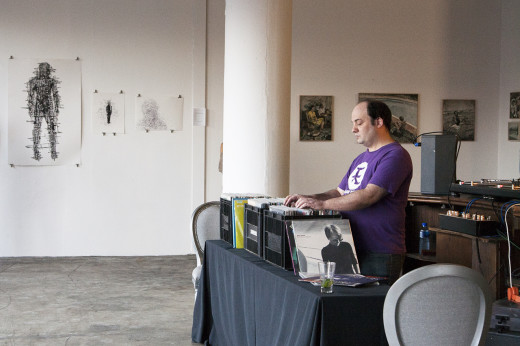 Opening night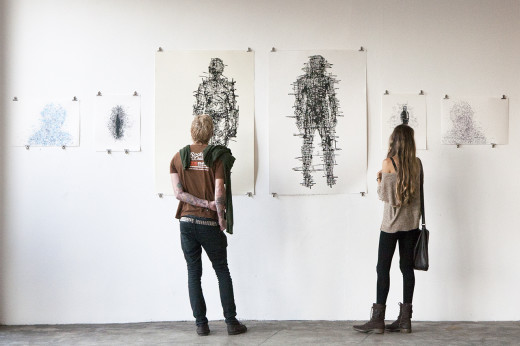 Lehlogonolo Mashaba (SA), linocuts on paper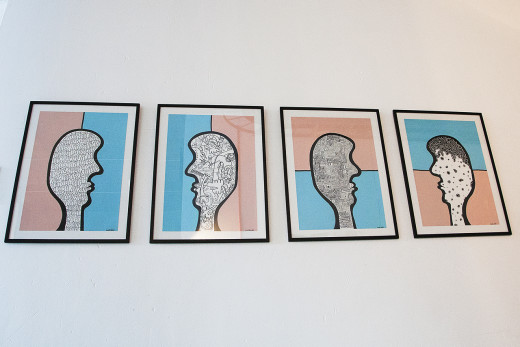 Merijn Kavelaars (NL), acrylic on paper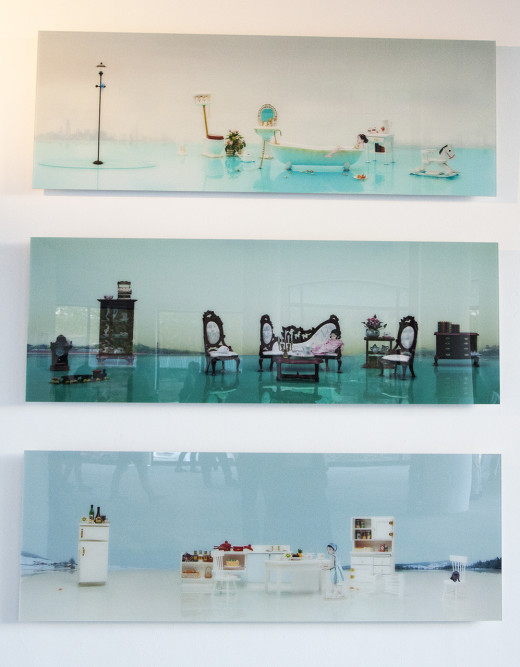 Aixia Li (CN), C-print mounted on dibond and placed under plexiglass