What does it take to shoot the Absa Cape Epic? Troy Davies shares his Journeymen videos, as well as his behind-the-scenes experience.
Article and videos by Troy Davies / Retroyspective. Troy documented the recent Absa Cape Epic as part of the Oakley Journeymen feature, following three riders and their Epic experiences. This is Troy's behind-the-scenes experience:
"The Absa Cape Epic isn't just a normal little mountain bike ride, it's 720 kilometre long with 15,000 metres of climbing" Those were some of the first words during Craig Kolesky's initial interview at the 2014 registration day. He couldn't be more correct, its not just a mountain bike ride, it's a monster for the athletes and journalists alike and my advice is to embrace the experience from day one or you will be in for a tough time.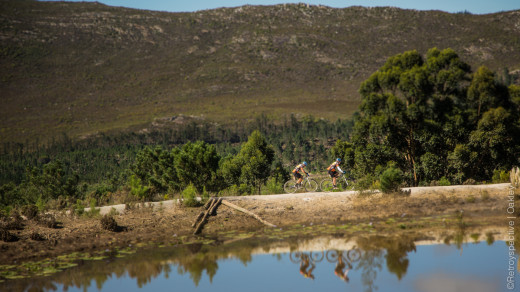 Above: Photographer Craig Kolesky, one of the Journeymen riding the Epic.
This year was my second time covering the event for Oakley, in 2013 I was fortunate enough to be invited on the team to shoot a daily documentary detailing the event from a different perspective, not necessarily highlighting the events on the day but rather the different experiences the riders go through during the event. View that Behind The Lenses feature here on Orms Connect.
The key element in the Oakley plan is to document something different, with the amount of local and international media at the event there is a surplus of imagery. Needless to say, trying to create something unique is no easy task.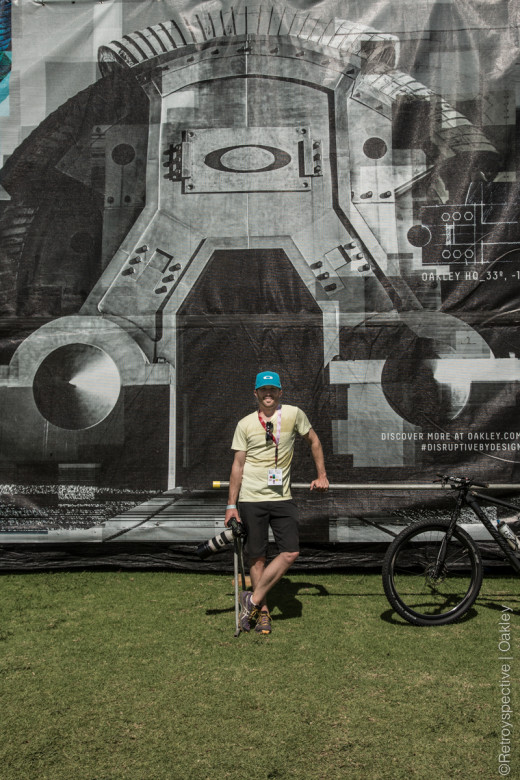 Above: Oakley Photographer John Ohail.
Enter John Ohail, he is the performance sports media journalist from Oakley HQ in California and together with his team, came up with the concept of telling the Epic story from 3 perspectives. John is no newbie, previously covering events like the Kona Ironman and Tour De France and would be joining me shooting stills and documenting the race story.
The Journeymen
The Pro: Nino Schurter – three times Cross Country World Champion.
The Athlete: John Smit – Former Springbok Captain and current CEO of the Sharks.
The Photographer: Craig Kolesky – Oakley and Red Bull Action sports professional photographer.
Together, they are the Journeymen – click through to read their story.
My father once asked me when I was a pikkie what I wanted to do when I grow up, and I said I'd like to be a bicycle designer. I loved cycling and was on a bike from as early as I can remember. When I was 12, I was part of a team who won the Tygerberg Mountain Bike Challenge and by age 16 I had completed five Cape Argus Cycle tours with a personal best time of 3:19.
Cycling was embedded deep within me but my dream of becoming a bicycle designer and cycling in general had faded away and life had taken over… It would be some 10 years before I was once again acquainted with a mountain bike. Fast forward to 2012 and after a successful season covering the WP Downhill series, I was ecstatic to be invited to shoot the 2013 Absa Cape Epic, being able to be so involved at such an amazing event was more than enough fuel to my love of cycling.
Little did I know what lay ahead of me, I mentioned earlier that this race is a monster and it really is. 5:00 AM wake-up calls for eight days are not exactly my cup of tea, and with the distances covered, whether you are on a motorbike, on foot or even in the helicopter, your body takes a huge toll and is completely spent by the time you reach Lourensford.
Last year I learnt that the hard way, so this year I paced myself, making quick decisions on locations and angles as my challenge was made a little more interesting by the fact that there was a huge gap between the athletes I was covering.
Nino is an elite pro, John and Craig were out there to complete the race and enjoy it as much as possible, this meant that there was about a three hour gap between them at the latter part of each stage. Patience was key as I usually only had two chances a day to capture my subjects in action.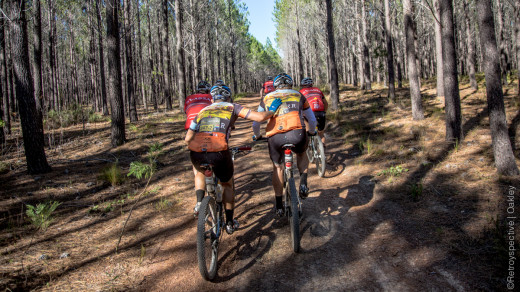 Above: Shooting Stage 6 from a motorbike.
On Stage 6 I was lucky enough to shoot around the course on a motorbike. While my task was made even easier by Craig and John riding together for most of the stage. Following John down a slippery jeep track at 65 km/h and your driver mentioning that he couldn't really feel the front wheel traction at the bottom was a little nerve-wracking to say the least – I take my hat off to the guys and gals who shoot off a bike for the entire race, next to riding it I think its the most taxing job.
Fortunately there is a content pool at the Epic and to fill in the gaps I had in my footage, I worked closely with Big Shot Media who provide the official race video coverage and put out the 26min SuperSport shows you saw daily. The World of Heroes – GoPro South Africa, who are the Official POV camera Supplier with GoPro's on the top ten riders bikes and a team capturing various other angles and inserts throughout the race also provided me with some amazing shots.
At the end of the day, photography and videography is 10% capturing the image and 90% just showing up, so as much as I would love to push out a production consisting of only DSLR footage, bokeh and depth of field – I would have to take what was provided utilising all angles and additional footage to tell the story. If it wasn't for Craig having his ION camera on him the entire race, there wouldn't be a shot of John running with his bike for the last 25km of the final stage or even the epic shot of Craig and his partner Adrian crossing the line at Lorensford and what about Nino almost getting knocked over by a cow?
With intense around the clock productions like this, keeping your gear to a minimum and as light as possible is something that I am consistently working on. My kit bag consisted mainly of Canon gear that worked flawlessly even with the extreme muddy conditions we had on stage two.
Gear List
Canon 5D Mark III as my primary camera
Canon 70D as a backup and Glide Cam
Sigma 10-20mm f/3.5 for the 70D as my Glide Cam lens
Carbon fibre tripod and fluid head
Glide Cam HD 2000
ND filters
Sony Lapel Mic Kit
2 x 32GB CF cards
2 x 32GB SD cards
Rain cover
Lots of cleaning cloths
A buff, sunscreen and water
Lightweight firstAscent rain jacket
Everything packed in a Lowerpro Prorunner 450 AW backpack for a combined weight of 17 kilograms.
As a one man crew in the bush you kinda need it all on your back to offer some variety to the shots.
Once the Champagne had finished flowing and everyone had gone home, I spent the better part of two weeks editing the stories closely with John Ohail, while he was putting together the copy for the feature. On a side note, having to choose from two hours of good interview material and squeezing it into a 6 minutes clip is no easy task. Without a doubt, editing is probably the hardest part of the job – The goal is to try tell an accurate story while doing justice to the athletes and the event.
I think I managed to pull it off and I cant wait for 2015. Hope you enjoyed our coverage!
We would like to thank Troy for sharing his videos and experience with us! Visit his website for more of his work.