Up for grabs this month are a pair of professional Steiner Skyhawk Pro 8×42 binoculars, worth R3,500!
Update Monday 21 November 2011 2:25PM
And the winner is… Michaela!
Michaela commented: "Never been to a game park so definitely to the Kruger National Park :)"
We hope Michaela will enjoy using her new pair of Steiner binoculars when she visits the Kruger National Park for the first time!
To everyone that entered: Thanks for all your comments, and remember to keep an eye out for the December Giveaway!
•••
Update Monday 21 November 2011 11:53AM
The competition is now closed! Thanks for all the entries – the winner will be announced shortly!
•••
As we are approaching the festive season, we have an amazing prize to give away to our fans this month! Up for grabs are a pair of professional Steiner Skyhawk Pro 8×42 binoculars, worth R3,500!
Featuring 8x magnification, these binoculars are great for a wide variety of situations, and the large 42mm aperture delivers impressive luminosity, even in overcast or twilight conditions. Other professional features include a close focussing distance of only 2 metres, and dampened focussing mechanisms for sharp, in-focus images. And at a weight of only 725g, these binoculars won't be a burden when trekking through nature.
If you've ever wanted a pair of great binoculars that will last, then simply leave a comment below to stand a chance of winning the Steiner Skyhawk Pro 8×42! Due to the fact that the competition has started a day late, we will also be extending the deadline for entries until Monday the 21st of November.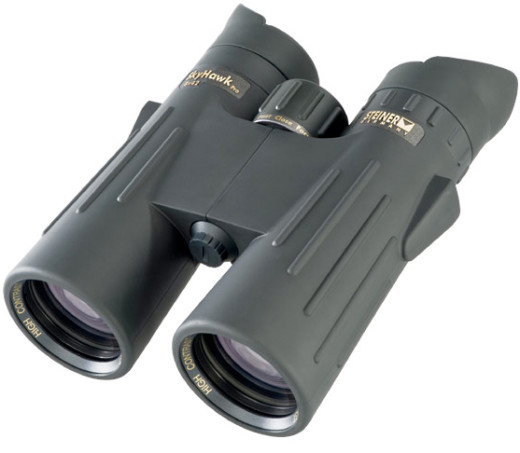 How to enter:
If you aren't already a fan of the Orms Direct Facebook page, please like it and then return to Orms Connect and leave a comment on this blog post, answering the question:
"If you could visit any location on Earth and view it through your Steiner Skyhawk 8×42 binoculars, where would you go?"
Rules:
1) The competition is open to all South African residents, 18 or older.
2) The winner will be selected randomly, and will need to be a fan of Orms Direct on Facebook.
3) Only one comment/entry per person will count. If you leave more than one comment, it will only count as one entry.
4) Competition closes Monday 21 November at 12:00 PM.
Please note: We make use of Random.org to randomly generate a number corresponding to the eventual winner's comment. We run the number generator once – the first number is the winner. All comments get checked for duplicates first and listed with a post number, starting from oldest comment first. The nature of this random system ensures that everyone has a fair chance of winning, which is very important to us. If you post under an anonymous nickname, we will attempt to maintain your anonymity.