Gain some insight into the fascinating world of conflict photography in our interview with young SA photojournalist Ryan Jacobs.
Image above: Libyan rebels fire a .50 cal or DSHK at Gaddafi forces on the Ajdabiya frontline. March, 2011.
There are many different genres and fields in photography, and one of the most interesting genres is conflict photojournalism. In today's Orms Connect interview, we learn more about Ryan Jacobs, a young Cape Town-based freelance photojournalist with a fair share of experience in conflict zones.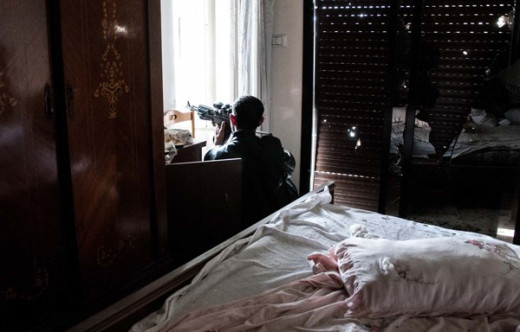 An FSA Snipers peers through a window towards Syrian army positions in an abandoned home in the old city of Aleppo. Syria, March 2013.
Orms Connect: Most people choose to flee conflict zones – what made you decide to become a war photojournalist?
Ryan Jacobs: What made me want to be a conflict photog? I don't think it was ever a choice. It's what I have wanted to do for as long as I can remember. That, or a fighter pilot. Now that I've seen what fighter pilots do, I am happy I became a photographer.
My grandfather would read encyclopaedias to me when I was a kid, those big war books. I wanted to take those pictures, I wanted to see and be part of history. When I was younger, maybe I became obsessed with war. It has changed since then, but I would say that that is where it all began.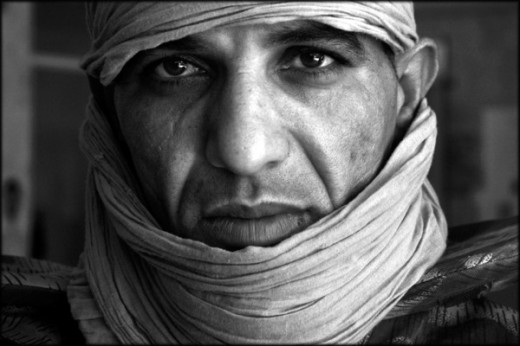 Portrait of a rebel. Benghazi, Libya. 2011.
OC: When you're on assignment, how does a typical day look?
Ryan: Every day is different. That's what I love about it. When I'm in Cape Town, I freelance for one of the city's more popular newspapers. No two days are the same. You never know what will happen. Even when I'm away, I might have an angle or job but who knows what the day will bring.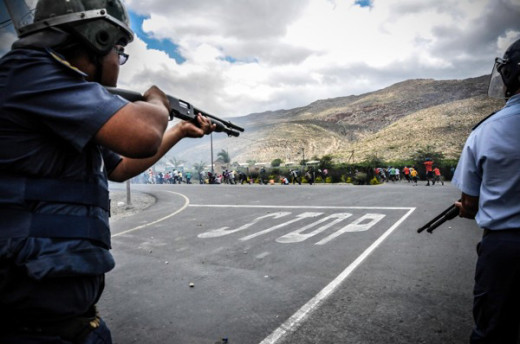 Police open fire on protestors outside De Doorns, Western Cape. January, 2013.
Tensions rose to boiling point after farm laborers demands for higher wages were not answered leading to the closure of the N2 highway and the suspension of business and industry in the area.
OC: I'm sure you've been in some hairy situations. Is there any one particular incident that comes to mind?
Ryan: Hairy situations? Ya, there have been a few. There was a was a wire guided missile in Libya or bumble bee sounding rounds as they [fly] by you. There were snipers in Aleppo, or that feeling that reverberates through your bones as a fighter jet flies over your head. I think Israeli tear gas is unique, which I didn't like, and there's feelings that go along with having your car torched while covering riots in South Africa. I don't really like thinking about those things. They happen, learn from it, then go on. Or try to.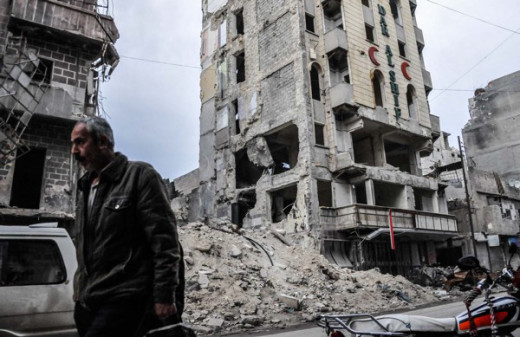 A civilian walks past what remains of Dar Al shifa hospital which was the target of a Syrian army attack. A UN report has recently suggested that one in three Syrian hospitals are no longer in operation.
OC: Is this something you can see yourself doing for the rest of your life, or would you like to shoot something else in the future?
Ryan: It's all I want to shoot for the time being. It's not easy, I have to eat and live so I shoot other things. When it's my sole source of income, I'll be happy. Will I go to war forever? I hope not. I do love it, but I dont think it would make for a very healthy or long life. But yes, documentary photography is what I'll always want to do.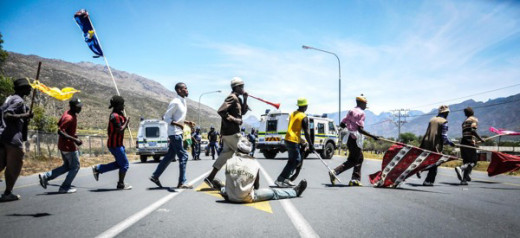 Protestors on the N2 highway at the beginning of the farm worker strikes. November, 2012.
OC: Many young photojournalists aspire to documenting conflicts, would you recommend that they pursue this field, and if so, do you have any advice for them?
Ryan: When I first started out, I asked several well known conflict photogs for advice. They helped me as best they could with their knowledge, but at the end of the day it's something we have to answer for ourselves.
Would I recommend going? No, there's enough competition as it is, haha. The difference comes in the reason why they want to go. I want to tell someone else's story, that's why I go. I can't justify or answer for others.
Why did I choose conflict? Maybe I'm still that kid looking at those big history books, but I have also learnt in the last few years that there is no more extreme an environment to tell other's stories. I can help people, and I can scream and protest against what makes me angry about this world we live in using my cameras. I just wish more newspapers, media networks and what ever else had the balls to publish it. This country has the young photogs and journos, just too few people and organizations to support them.
For more of Ryan's conflict photography, view his Behance portfolio.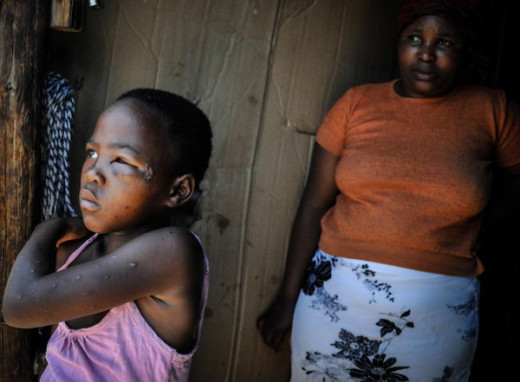 A young girl in a township outside De Doorns, western cape. She was shot in the face with a rubber bullet after police allegedly opened fire on innocent civilians bringing into light reports of police brutality. January, 2013.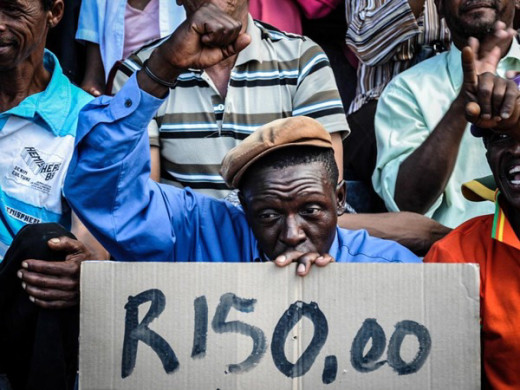 A protestor at a rally over demanded wage increases for farm laborors in the western cape. December, 2012.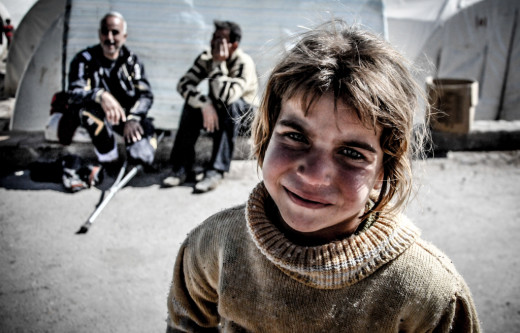 A syrian girl in Bab Al salaam refugee camp. March, 2013. With nearly 2 million refugees, Syria has become the worst humanitarian crisis in the world.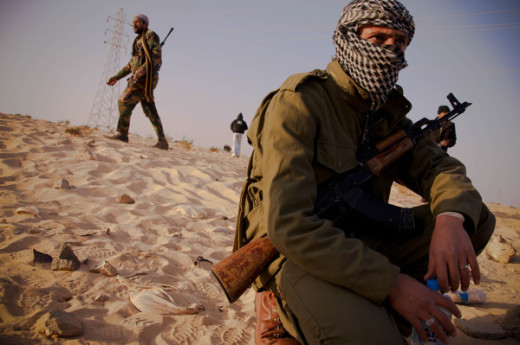 Libyan Rebels in the dunes outside Ajdabiya during a lull in fighting. March/April 2011.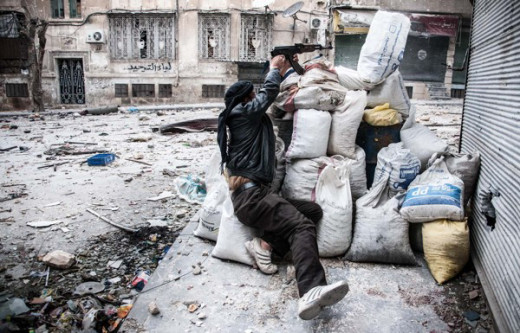 An FSA fighter fires at government positions in the old city of Aleppo. March, 2013.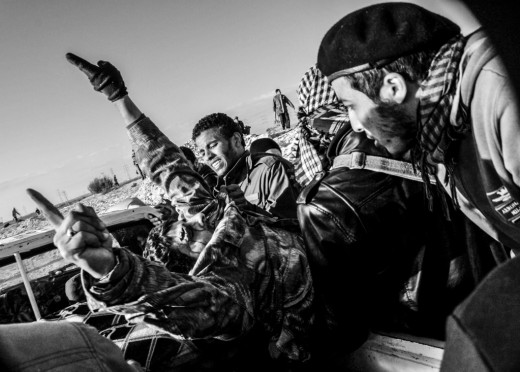 Libyan rebels remove a comrade after his vehicle was hit by a missile on the Ajdabiya frontline. this rebel would survive but three of his comrades would not not be so lucky. March, 2011.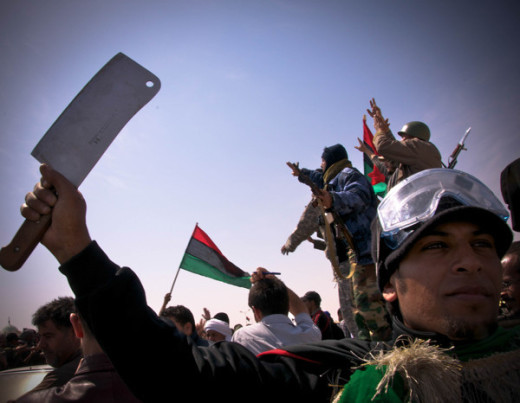 Libyans at a protest in Benghazi, Libya. March, 2011. After more than 30 years of dictatorship, and spurred on by successful Arab spring revolts in Tunisia and Egypt, Libyans rose up against authoritarian rule which would turn into open civil war costing the lives of 20 000 people.
Photographs shared with permission.