Take a look at the new reduced prices for our Instant Photobooks – books printed while you wait, only available at Orms Cape Town.
Did you know that we can print Instant Photobooks while you wait? Our kiosk at the Cape Town store prints 10 to 30 page books in minutes – now at new, reduced prices!
The jumbo photo sized photobooks can be printed from almost any medium – the kiosk accepts photos from your flash drive, USB hard drive, memory cards, and optical discs. Want to know more? Take a look at the introductory video below.
Don't forget that we can also print from your mobile phone, either via a direct cable, wireless or email – we've got a free WiFi hotspot it the store. You can easily print your Instagram, Hipstamatic, Flickr, Snapseed, Photosynth, etc. photos, either as Instant Photobooks, regular prints, or ask us about our other print options.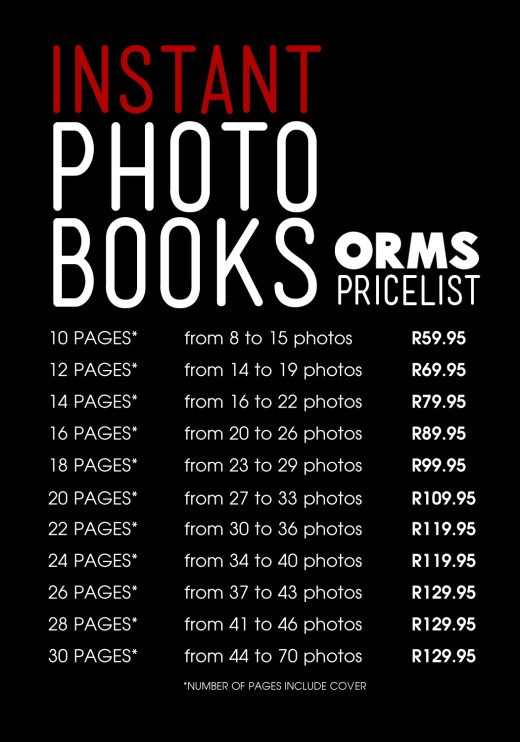 Video