The Orms Photo Art website is finally here! Learn more about selling and buying photographic art in our brief introduction.
Orms Photo Art is finally here!
We've been hard at work creating the Orms Photo Art website, and it's now live and ready for you to explore. Visit ormsphotoart.co.za today!
What's it all about?
Orms Photo Art is a website where you can purchase printed and framed photographic artworks, made especially for you, and shipped to your door. In addition, you can submit your own photographs, and if your submission is successful, you can sell your own photographic art on our online exhibition space, with no commission charged.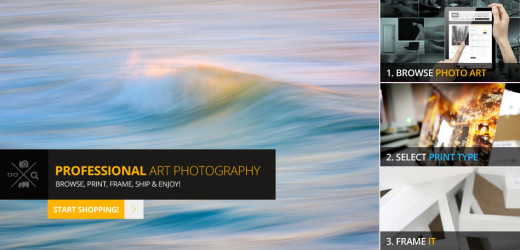 Buying art: how does it work?
Browsing, choosing, and buying works on Orms Photo Art is really easy: Choose an artwork, print it, frame it, and enjoy it!
You can browse for photographs by artist, genre, room type and more. Once you've found a photo that you love, you can choose a printing surface and a size. We have the following printing substrates on offer:
Premium Canvas
Standard Canvas
Diasec
Dibond
Giclee
Lightjet
Metal
Acrylic Glass
Wood
You can learn more about each of these substrates by visiting the Orms Photo Art website. After choosing your substrate and print size, you can then select your personalised frame. We have a variety of framing options to choose from, and the website will show you how each option will appear in conjunction with your chosen photo.
And that's it! Once your order is placed, we'll take over and lovingly hand-craft your new artwork. You can sit back, relax, and wait for it to arrive at your front door.
Watch this brief video detailing the buying process:
Submitting your photographs
Interested in selling your photographs online? Choose your three best photos and complete our online application form.
A couple of things to keep in mind: Orms Photo Art is not a stock library – we don't sell or licence digital copies of photos, only prints or framed prints. Orms Photo Art is also curated. We have a panel of judges that review applications and select artists to be included in our collections – but don't let that scare you off! Applications are free, and open to anyone.

We appreciate your feedback
We welcome any and all feedback! Please browse through our new site, and if you have any suggestions or discover any issues, please get in touch with us.