Orms Photo Art Feature: Meet Glen Bradshaw, a landscape and sports photographer based in Cape Town.
Learn more about Glen Bradshaw, a landscape and sports photographer featured on Orms Photo Art.
First things first, tell us a little bit about you. What do you love shooting?
I have always been a person who has loved the outdoors. I have enjoyed participating and watching sport but admittedly these days it is more watching than participating. Nowadays I participate mainly from behind the lens of my camera. I enjoy all forms of photography but landscape and seascape as well as sport are definitively what I most favour doing.
Who or what got you interested in photography?
My wife used to work for the Daily Dispatch newspaper in East London and at one time was managing a school sports supplement. It had limited resources so my wife nudged my son and myself into to helping her as she needed photographers to cover events. And from there the passion just grew. I enjoyed painting and drawing so landscape photography was a progression from there to where I now have my own personal brand, Definitive Light Photography.
What inspires you to go out and shoot?
I love being outdoors and how can the beauty of nature not inspire you. In Cape Town it just calls to be photographed. It drives you to keep looking for "that shot". I feel as if I am a photographic Knight out on a quest to capture images that will reflect the beauty that is around us. Those who know me will get a laugh out of that comment.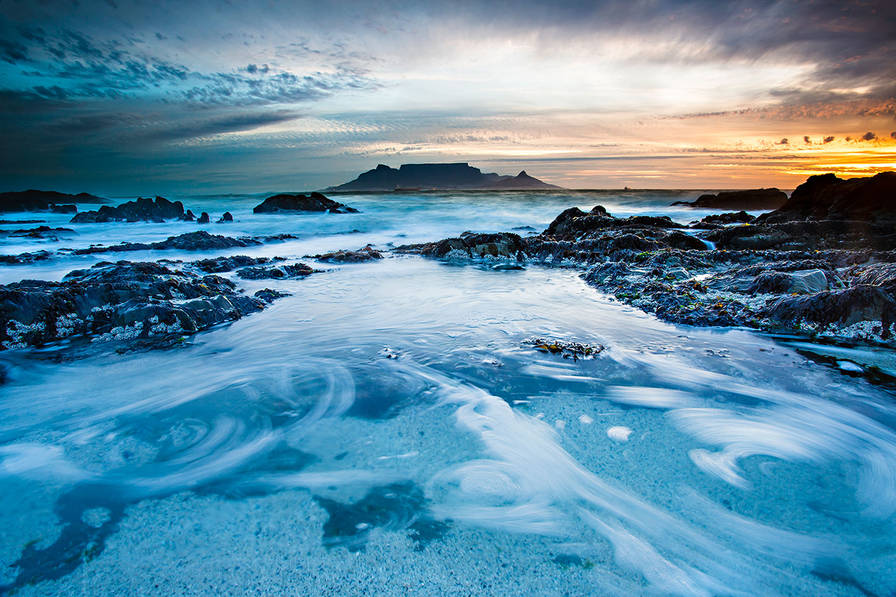 What equipment do you use?
I use a Canon 5D Mark III, prefered wide angle lens is Canon 17-40mm f/4 but recently I have also used the Sigma 24-70mm f/2.8 and Sigma 70-200mm f/2.8 for landscapes. The longer focal lengths are a new challenge. For sport I use a Canon 100-400mm lens. When I use filters I use Hoya CPL's and Lee ND filters.
What is your favourite print medium?
My favourite print medium has to be canvas. It is a textured medium that blends well with giving a photograph a fine art feel.
What makes a good picture stand out from the average?
A good image must have flow, composition and elements that would interest the viewer. The basic rules that apply to composition are a good starting point but knowing when to break those rules can make an image stand out. My wife always adds – when it speaks to the viewer's soul!
What is the most memorable photo shoot you did?
I have had many memorable photo shoots such as my visit to Hole in the Wall in the Eastern Cape. More than favourite shoots I have some favourite locations with these being Morgan Bay Cliffs, Cintsa Bay and in Cape Town, Noordhoek Beach.
How do you keep yourself busy or entertained when you're not shooting or editing?
When I am not carrying a camera I enjoy watching sport. I appreciate a good glass of wine so I enjoy travelling the Western Cape Winelands with my wife. This is also a good scouting opportunity to find new locations to shoot.
If you could have a drink or a cup of coffee with any photographer, who would you pick, and why?
One of the stand out photographers for me is Marc Adamus who is based in the USA. His ability to shoot dynamic landscapes in a way that captivates the viewer has always enthralled me.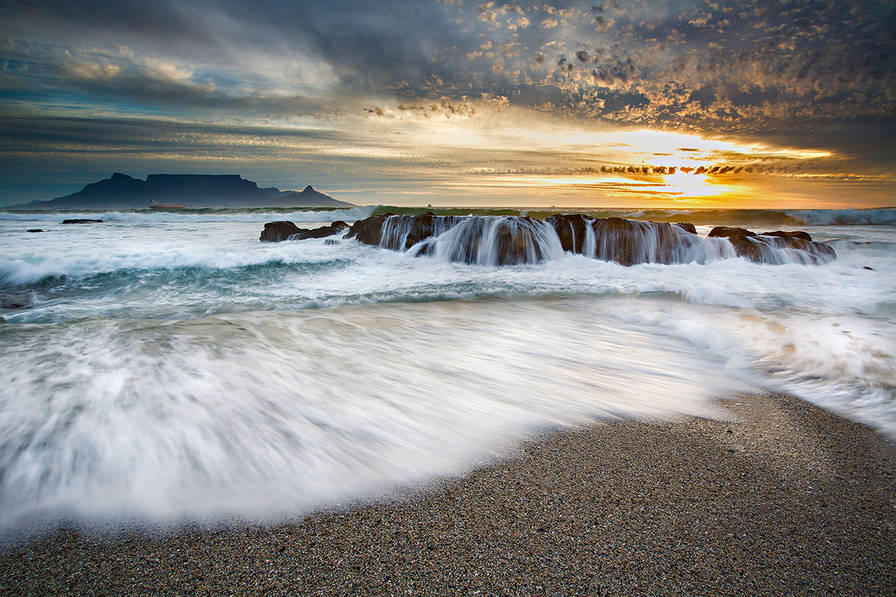 You can view more of Glen's work on Orms Photo Art, Facebook, Flickr, and Behance.