South African based adventure photographer Craig Kolesky got his hands on Peak Designs Carbon Fiber Travel Tripod.
After putting the Peak Design Carbon Fiber Travel Tripod through its paces in rugged terrain, Craig shares his thoughts on its features and why it should feature in everyone's creative kit.
All written in Craig's words:
For years I have been travelling with a bulky not so easy to use a tripod, travelling with gear especially on local and international's flights every single gram and space counts. This may sound weird but for me, I'm pretty fussy when it comes to weight and size of gear, I like easy check-ins and no fuss travel so over the years I have had to leave gear back so I could travel with heavier legs to hold my bigger lenses which I usually use for surfing.
The Peak Design Travel tripod is the perfect tripod for travel and will get the job done if you don't want to travel with a bigger set of legs.
Lightweight, compact, strong and durable.

A must-have Travel Tripod.

Craig Kolesky – South African Adventure Photographer
I had a lot of questions about it holding bigger gear and weight. I have used it a few times with a Nikon D5 and 600mm lens which is my main surf setup and is pretty heavy, it held the weight fine but did find the lower legs a little bit flexible but on the lower leg settings I did feel more comfortable with the gear on it.
The Peak Design Travel Tripod is more suited to light to medium setups, but as I said, if I need to save on weight either travelling, hiking or walking through cities this is the perfect tripod to own and will get the job done.
Some key features that stood out for me:
You can use the Peak Design adapter plates but if you already own a lot of Arca-Swiss Plates, they do fit once you remove the safety pins with an Alan wrench that is supplied.
The Allan wrench is fitted to the tripod and always available for quick access.
The leg release system is quick to use, the size of the clamps even allows you to release the legs in cold temperatures and when wearing gloves.
In the centre column is a cool smartphone stand that fits very well into the plate adapter.
The unique ball head design still has a decent amount of precision and easy operation.
Could you share a bit about where you were and what you were shooting with your Peak Design Travel Tripod?
So over the last 2 weeks I used the tripod on various outings, I mostly use the tripods for surf and long exposure photography. I have done a few surf shoots, and about 5 hikes with the tripod so have had a good few experiences with it real situations.
What made you choose this travel tripod over others currently on the market?
I think Peak Design just make such a good product and ever since they started on kick starter I have been a big fan of their work, I even met the team at Photokina a few years back.
The big factor for me is the size and ease of use to get it set up and all the all extra features on the tripod are well thought out.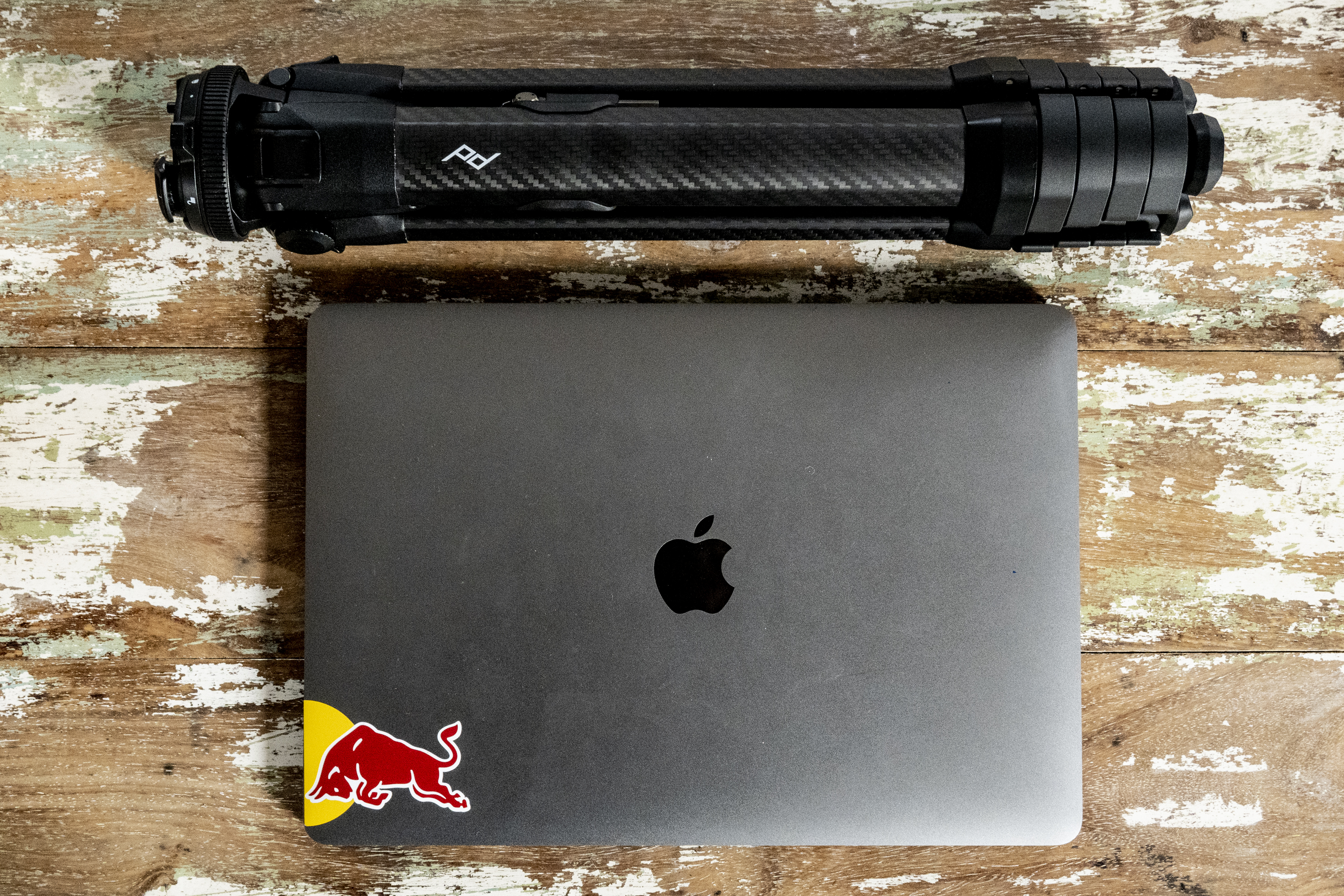 In your opinion, what is the best environment for this travel tripod?
So as I said I used it with some surf photography using my 600mm and Nikon D5 setup which has some proper size and weight, it held the weight but did feel that it is better suited for smaller/ lighter setups if I'm doing a long beach hike to get to a surf spot it will get the job done. On the lower leg settings, it was very stable but found that the lower thinner legs and some flex in them. But at the end of the day, it is marketed as a travel tripod which is a whole lot more.
If you using big gear a lot then would still use a heavier duty tripod, but this will work for what I do. I also think the tripod is aimed more at photographers than videographers.
Are you going to be adding this compact travel tripod to your essential kit?
It's already in my bag…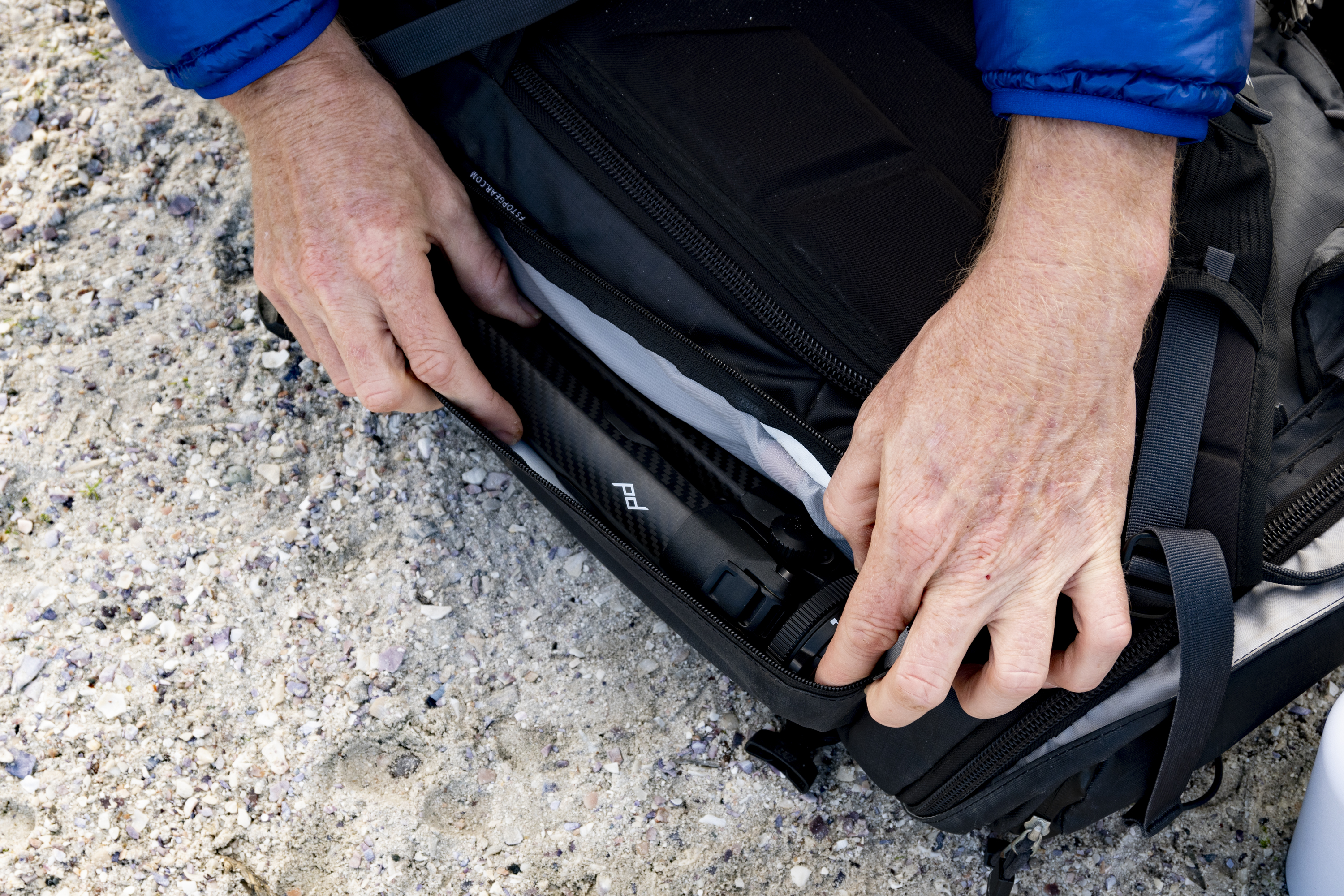 Find out more about Craig and his work by taking a look at his website here. To never miss a moment of the action and to join Craig on his adventures be sure to give him a follow on Instagram.
If you're interested in finding our more about Peak Design Travel Tripod be sure to take a look at it here on Orms Direct.