Photos from the Garmin Wartrail adventure race taken by Craig Kolesky, including his gear list and unpacked/packed bag shot.
By Craig Kolesky.
I will never forget the first adventure race I shot, I was such a rookie, I packed too much gear in a bag that was too big, had the wrong shoes and clothes and could not get to a lot of spots to shoot because I was not fit enough to get to them. If you want to shoot adventure you have to have the gear that works for the elements you shoot. Since then I have learned a lot from others and now when on the mountains shooting these races through the spectacular mountain ranges we have has become a lot easier.
The Garmin Wartrail is one of these events, it consists of a 65km mountain trail run (unmarked, maps and GPS needed), 135km MTB and to end it off after the days of racing you have to paddle another 70km to the finish a total of 270km of adventure racing. On this event to capture the images I had spent 48km on foot chasing the runners on the mountain peaks, 95km on a quad bike shooting the mountain bikers and another 200km in a 4×4 to get to access points for the rest of the MTB and Paddling, a total of 343km over 3 days shooting.
For an event like this I usually pack as light as possible, keeping extra gear available in a 4×4 that meets me at check points if they can access them. View the gear list and photos of the unpacked/packed Lowepro bag at the end of the post!
Here is the gear I used for this race.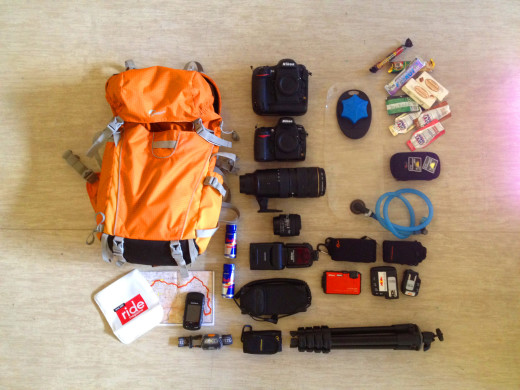 Lowepro Photo Sport 200AW with a 2L water bladder
Nikon D4 + spare battery
Nikon D700 + spare battery
Nikon 70-200
Nikon 16mm
Nikon AW100
Nikon Speedlight and battery pack with spare batteries
Pocket Wizard transmitter and receiver
Lexar memory cards
Leatherman
Garmin GPS
Detailed route map and water proof bag
Headlamp
Leather shammy to clean lenses
Food for a day and Red Bull Energy Shots
… and yes, this all fits in the bag.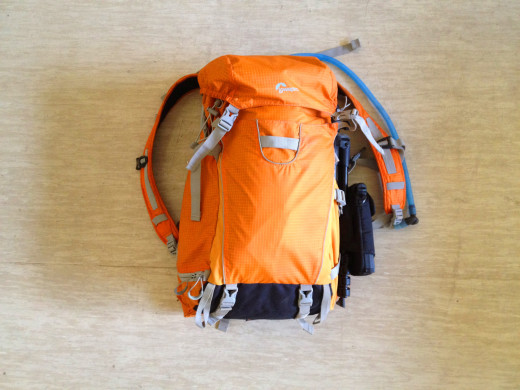 Based in Cape Town, Craig Kolesky specialises in action and sports photography. For more of his work, take a look at his website or blog.