Professional Photo Retouching: Russell Smith shares some images and the story behind a recent advertising campaign.
Article and photos by Russell Smith, a Cape Town-based photographer.
Bain and Bunkell ad agency in Johannesburg had this unusual request when they briefed me to shoot their latest above the line campaign for their client Fedgroup. They wanted to show people that had taken their plastic surgery a little too far in an attempt to hold onto their youth and looks.
The hard part was to find willing models and to convince them that it was ok to be broadcast on billboards and magazine ads while not making fun of them. We ultimately decided to cast and shoot people we saw the potential to be retouched to create our desired result. Hair, make-up and wardrobe were all carefully considered to help us to achieve our final result together with the post production.
This was where the highly talented Amy Dresser, retoucher extraodinaire, came to the party. With a detailed brief from how we wanted eyebrows and lips to be moulded and hair to be coloured, she hit it on the head, so to speak, and delivered a result that the client and agency were really happy with.
Based in Cape Town and shooting in Johannesburg with such a talented crew was a real privilege.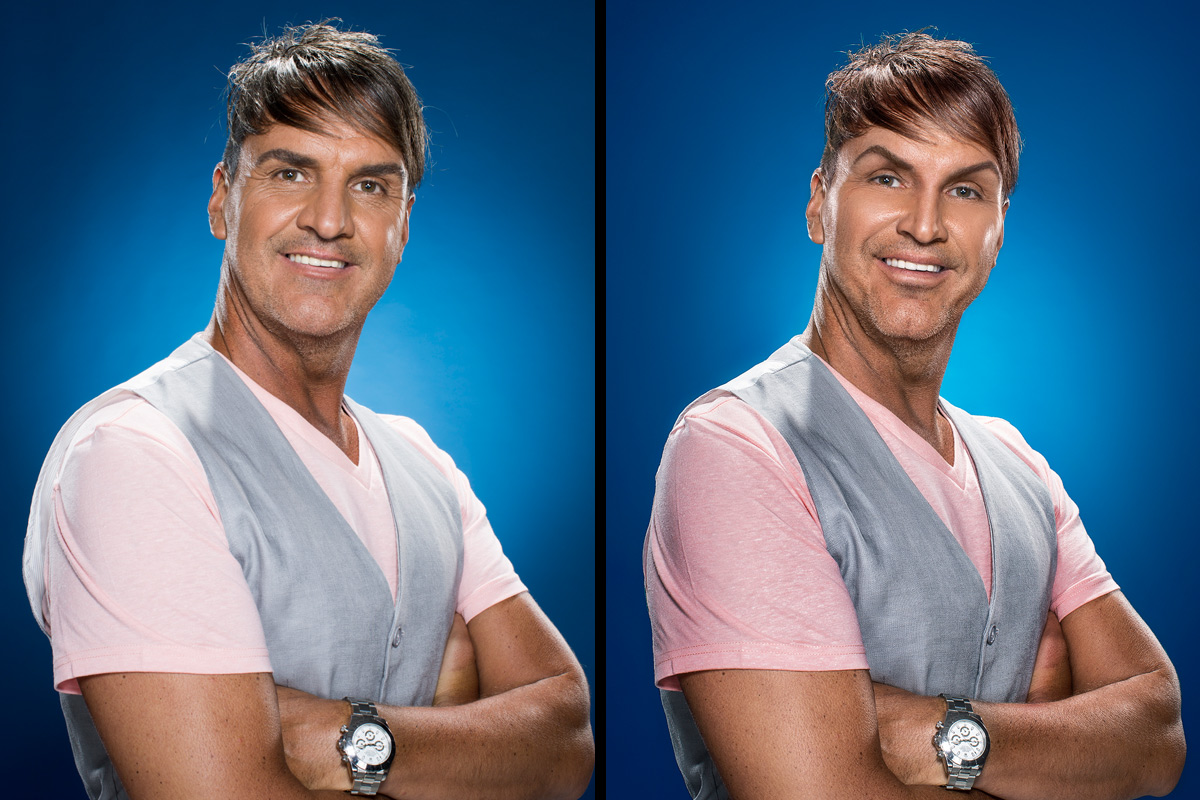 Photographer: moi
Agency: Bain and Bunkell
Client: Fedgroup
Hair/make-up: Tamaryn Pretorius
Stylist: Candice Moore
Assistant: Paul Samuels
Producer: Damon from Nomad Productions
See the full post on Russell's Blog.