Elijah travelled to the city of gold to test out Polaroid's latest offering and we spoke to him to find out how his experience was working with the new player on the market.
Recently Polaroid originals did a collaboration with international film photographer Elijah Craig II also know as @elijahbydesign to test out its latest Polaroid Lab Instant Film Printer
You seem to approach your work with intent; could you tell our readers more about your creative process.
The creator's intention is one of the most important things about telling a story of any kind, but is also subjective. But if you aim to move somebody somewhere through art, I think it's important to create a feeling within the work. That way the feeling can be interpreted differently from other perspectives. I just want to convey a narrative that takes the viewer somewhere they see fit. I want to bring a feeling.
What is your approach when it comes to photography?
I like to think of photography in general as the opportunity to capture moments otherwise lost in all the chaos and madness of the world. Majority of the times we take the world's beauty for granted, so I think initially I felt the need to find more and more of those moments and archive them so that when I am gone, people will be able to see what I felt at those times. Almost like a time capsule. On the other hand, I feel like it's important to not only be reactive with the art form, but creative. I aim to "make pictures" rather than taking them. A little bit of pre-determined thought goes a long way.
Do you prefer shooting on film or digital?
My preference is film always because it allows me the opportunity to use my shutter wisely and be more intentional with every composition. Shooting film gives this indescribable feeling when making work. Something just tells you on the inside like " that was the one."
How do you manage your workflow after a photoshoot?
This is depending on what type of shoot it is. If it's for a client and there are very quick deadlines, I'm probably shooting digital and dumping files within hours to immediately begin editing. It's usually a lot of photos with digital so I usually go home and play some music and start looking for selects.
Typically I find selects, do light edits and send to client for approval before retouching, if necessary. With film it's much different, especially if you aren't processing and scanning you film at home. Can take days to get work back in that case but That's where Orm's comes in!
How did the use of the Polaroid Lab Instant Film Printer change your perspective towards smartphone photography?
I was blown away by the technology on first use because it opens up a new door for creativity. I think one of the things about shooting polaroids that we all love is the social aspect fo it. But a draw back, especially as an artist, is people always want to keep them. And if you don't have access to a scanner then you may never see it again so this allows you to make multiple polaroids very quickly from a photo you took on a phone and I love that. It combines film and digital in such a beautiful way that encourages sharing because theres no limit of how many times you can scan so long as you have more film.
Do you think the Polaroid Lab Instant Printer is a game changer for photographers?
Absolutely ! I'm still trying to put my finger on how to fully utilize it to it's full capacity professionally, but I feel that it will be great to use to give subjects polaroids from a shoot so they can keep tangible memories and I can keep some for myself without have to part w the art. It has changed the game most definitely, but I think it remains to be seen how far we can actually take it! It has a lot of potential to be even more impactful as they continue to perfect this new technology.
You shoot on film quite often and are familiar with the printing process how does the Polaroid printer stack up against traditional forms of printing?
I think that there is currently no substitute for traditional analog printing processes. No matter what, traditional film will always be the most authentic way to create images. But in this case, with a little development , I believe forms of this new Polaroid printing process will continue to get better over time so I am excited to see Polaroid continue their efforts in forwarding digital technology with analog. This scanner/printer is remarkable technology and I'm so thankful to have been able to give it a go!
Is there anything else you would like to impart with our readers?
BELIEVE IN YOURSELF. DO IT YOURSELF! #BIYDIY I encourage every artist (human) to dig deeper in these confusing times and try something new! If you have anything weighing on you that you want to accomplish or try, nows the time. There has never been a better era in history to become an artist, in my opinion. Challenge yourself to set and accomplish some goals. Make use of this time to grow! Be safe, and know that you can do the things you always have wanted to. Keep the faith.
Have a look at the stunning portraits he captured while in Johannesburg.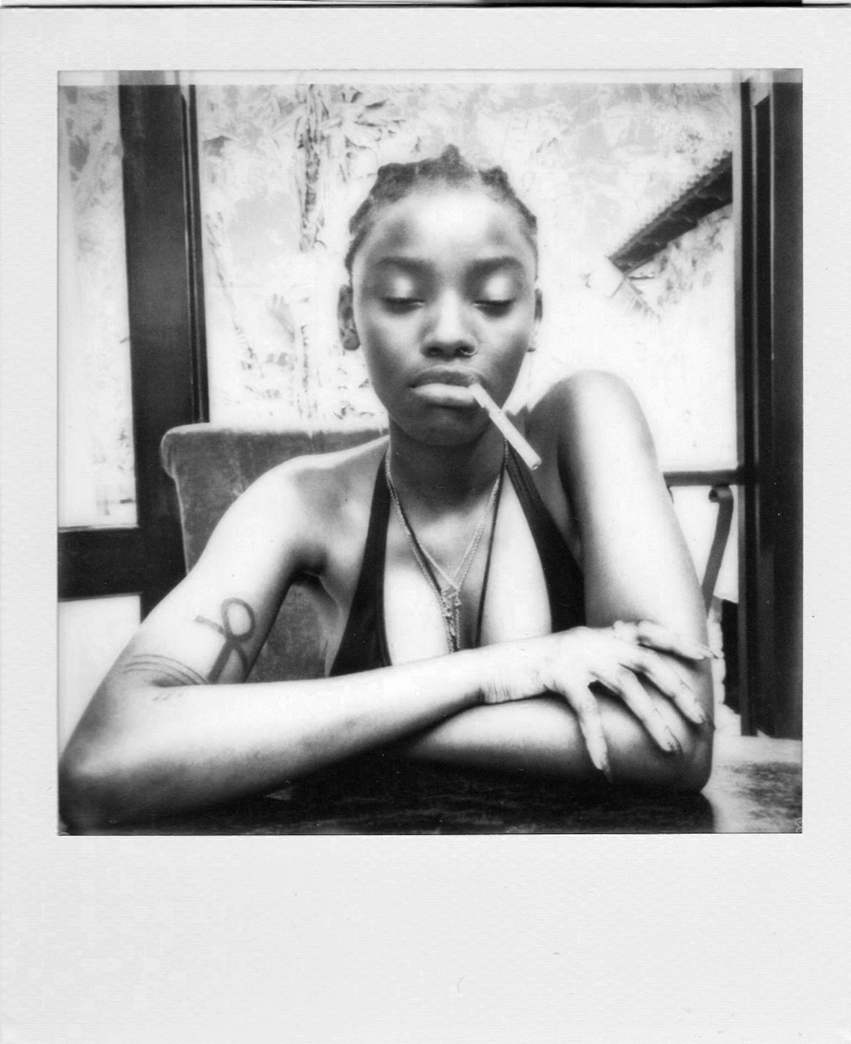 With this group of images I was conveying a mood within this group of artists that where living together in Johannesburg. I feel like it brings a visual language pertaining to cope from stress, but also the maintenance of peace as well as just some cool smoking themed photos.

Elijah Craig II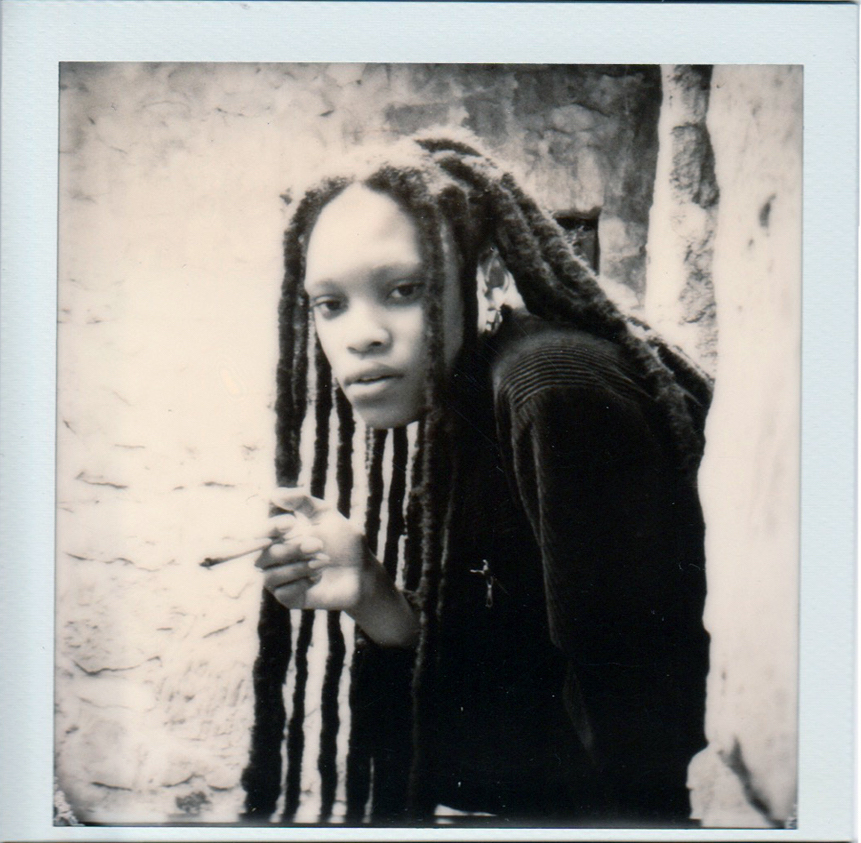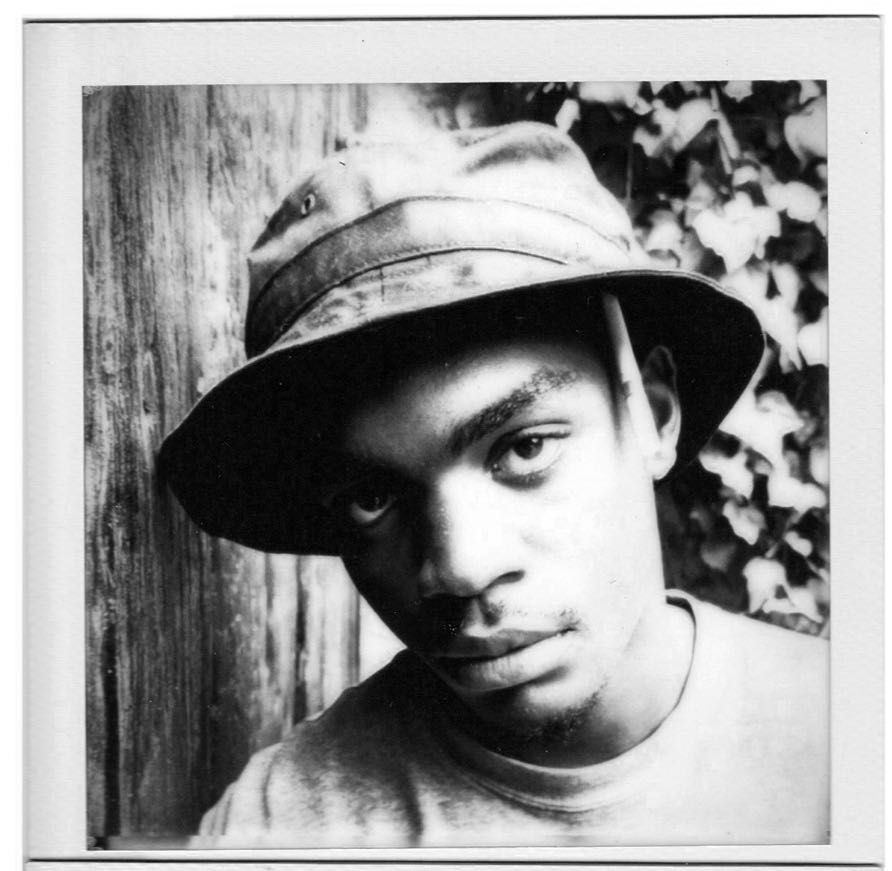 I wanted them all to have pensive expressions but it was kind of the mood in the house because of all the egos colliding and stuff like that.

Elijah Craig II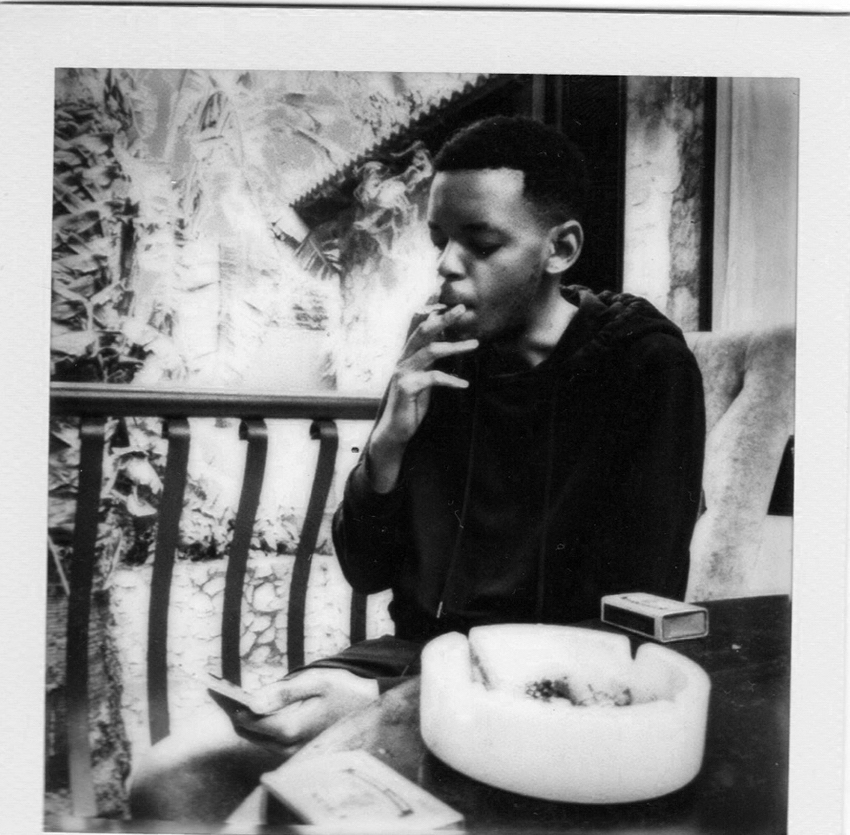 I would like more info on Elijah follow him on Instagram or check out all the things he's doing right here.
The Polaroid Lab Instant Film Printer is available for purchase here