Creative portraits of nine top Stellenbosch chefs who were recently nominated in the DStv Eat Out awards, shot by Riehan Bakkes.
Stellenbosch-based photographer Riehan Bakkes sent us these creative portraits of nine top chefs based in the university town, which is famous for it's world-class wine and gourmet restaurants.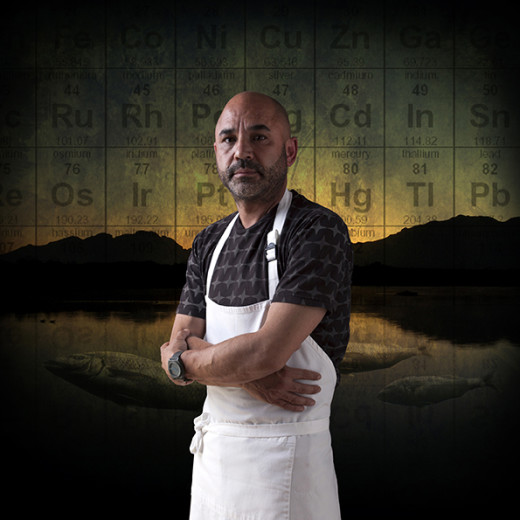 The portraits were commissioned by Stellenbosch Tourism after nine local chefs were nominated amongst the top 20 chefs in the 2013 Eat Out DStv Food Network awards. As per the client's requirements, Riehan had to shoot the portraits in studio, each image had to have an element of food in it, and if possible, the portraits had to show the characteristic traits of the individual chefs, eg. PJ Vargas loves pork and Richard Carstens is famous for molecular gastronomy.
We particularly enjoyed Riehan's off-beat and semi-surrealist execution of the brief – view the series of portraits below. For more of his work, visit his website Bakkes Images.
Photographs shared with permission.