Watch as our Pro Broadcast Manager, Juanne Whyte takes a closer look at and demonstrates how the new Ready Rig GS + ProArm works with the DJI Ronin 2. Let's take a look…
There is no doubt how much the use stabilizers such as the DJI Ronin, has changed the way we shoot. The only downside is that paired with anything bigger than a DSLR you will soon start to feel a little less enthusiastic about it. Why? Try holding one for 10 / 15 min straight. They are heavy and pretty soon you'll be feeling the burn in your shoulders and arms. Long days of shooting suddenly became a little less fun. That's exactly where the Ready Rid GS +ProArm comes in.
This bad boy is basically a body-vest and dual-arm system specifically designed for gimbals. Using the Ready Rig GS Stabilizer with ProArms makes things so much easier allowing videographers to transfer the weight of a gimbal-mounted camera. Having this Ready Rig GS Stabilizer +ProArms kit reduces the strain on your hips making it so much more comfortable for longer shooting time and minimizing fatigue. The ProArms allows payloads up to 18kg, which gives you the freedom of building your own camera package the way you want it. Watch as our Our Pro Broadcast Manager, Juanne Whyte demonstrates with a DJI Ronin 2…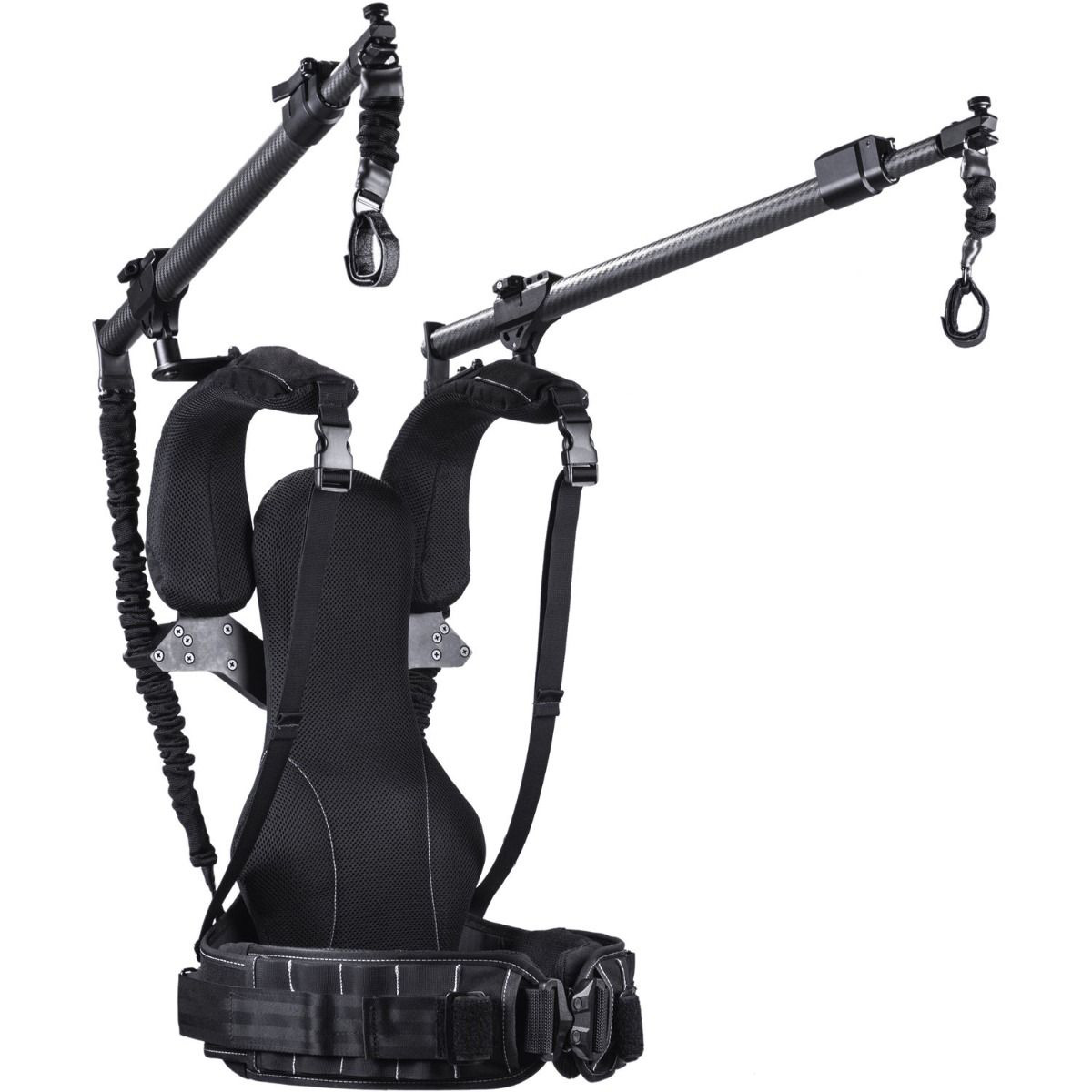 Key Features:
Load Capacity Range of 1-18kg
Vertical Axis Stabilization
Telescoping Carbon Fiber Support Arms
55″ Boom Range
Compatible with Any Gimbal
For more information on the Ready Rid GS +ProArm or the DJI Ronin 2 feel free to get in touch with our Pro Broadcast team directly at 021 469 1984 or via email at juanne@orms.co.za.