What's the first thing that comes to your mind when you think of DJI? Let's get real: it's probably drones. While they've branched out into other areas of production (like creating industry-leading gimbals), DJI never lost their passion for flying, and with the DJI FPV, those passions have turned imagination into reality.
The FPV offers an immersive and intuitive aerial platform, empowering you to launch yourself into the beyond. Let's give you the lowdown on this powerful new aircraft's most impressive features!
Working from the outside in, we've got to say, FPV has never looked this good! It's sleek and aerodynamic, delivering powerful propulsion, remarkable battery life and exceptional wind resistance. The body sports front LEDs and aircraft arm lights with customisable colours, allowing FPV pilots to make their aircraft as unique as they are. Believe it or not, it gets better. The gimbal camera, landing gear and top shell of the FPV are all modular and easily replaceable so any required repairs more convenient.
There is no thrill like the immersive flight experience delivered by the DJI FPV Googles V2 and the FPV's super-wide 150 degree field-of-view. It also offers HD video transmission at up to 120 fps, giving you an ultra-smooth, real-time view of your flight. Finally, you can pair your FPV with the all-new DJI Motion Controller. This compact and intuitive device allows the aircraft to manoeuvre based on your natural hand motions. It is an entirely new way to fly.
Regardless of whether you're an experienced FPV pilot or total beginner, the DJI FPV offers three intuitive flight modes that empower anyone to fly confidently from the very first takeoff. Let's explore these flight modes in more detail.
S Mode: This mode is designed to let you get the dynamic look of FPV footage effortlessly. It is a hybrid flight mode that combines the freedom of flying manually with the simplified controls of previous DJI drones.
N Mode: Ideal for new FPV users, N mode delivers immersive flight with traditional drone flight controls, tempered by DJI safety features like obstacle sensing.
M Mode: Go full manual for complete, limitless control and get the full FPV flight experience. M Mode lets you customise parameters and enjoy flight and footage unlike anything else.
Speaking of the safety features applied in N Mode, the FPV comes with an emergency brake and hover feature so you fly with even more confidence. Simply press a button on the remote controller while flying in any mode, at any speed, and the aircraft will halt and hover stably within a few seconds. Additionally, other advanced safety features include auxiliary bottom light, Smart Return to Home (RTH), Low Battery RTH, and forward and downward obstacle sensing are all integrated into DJI FPV to help ensure a safe flight, even at high speeds.
The new FPV delivers the imaging power we have all come to expect from DJI, including a 150 degree FOV and 4x Slow Motion. It can record 4K 60 fps video at a maximum of 120 Mbps, recording crispy details that make your footage appear as exhilarating as your flights. Don't be afraid to get adventurous with your flying style: the FPV can keep up with your dynamism thanks to its RockSteady EIS technology, ensuring that your footage is always ultra-smooth. Lastly, H.264 and H.265 encoding options are both available, giving you more editing options in post.
The DJI O3 Transmission System was adapted to match the unique needs of DJI FPV, allowing you to enjoy crystal-clear, real-time video transmission at distances of up to 10 km. Further, the latency is lower than 28 ms and OcuSync 3.0 allows a maximum video transmission bitrate of 50 Mbps, significantly reducing stutter and compression artifacts. The FPV is also equipped with high-gain antennas that include three transmitters and four receivers. This enhances the signal and aids to produce a stable and reliable video feed.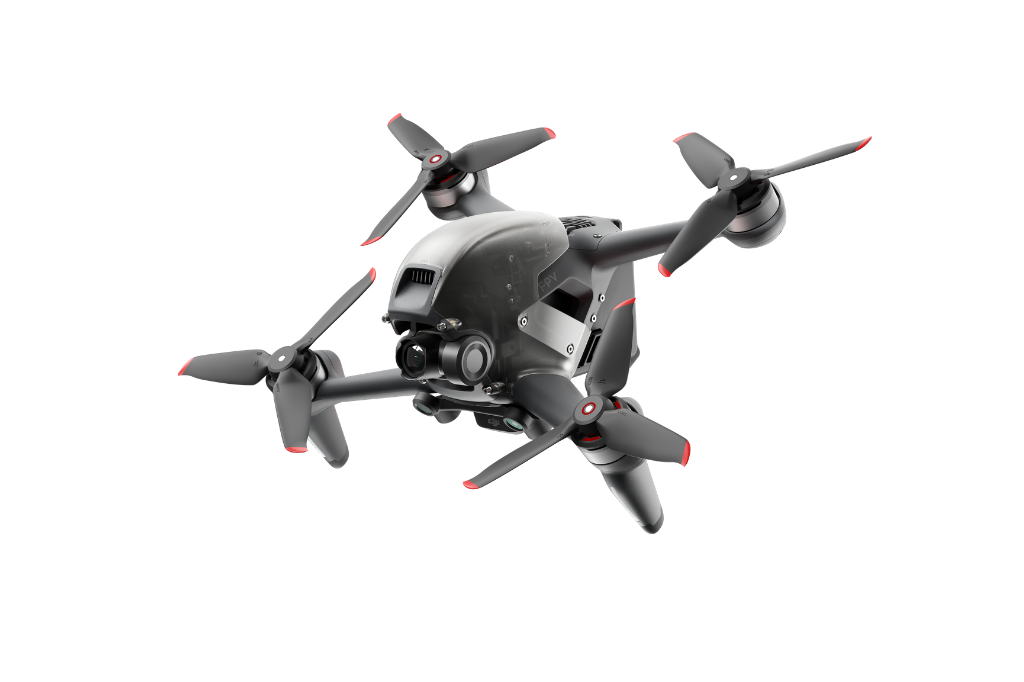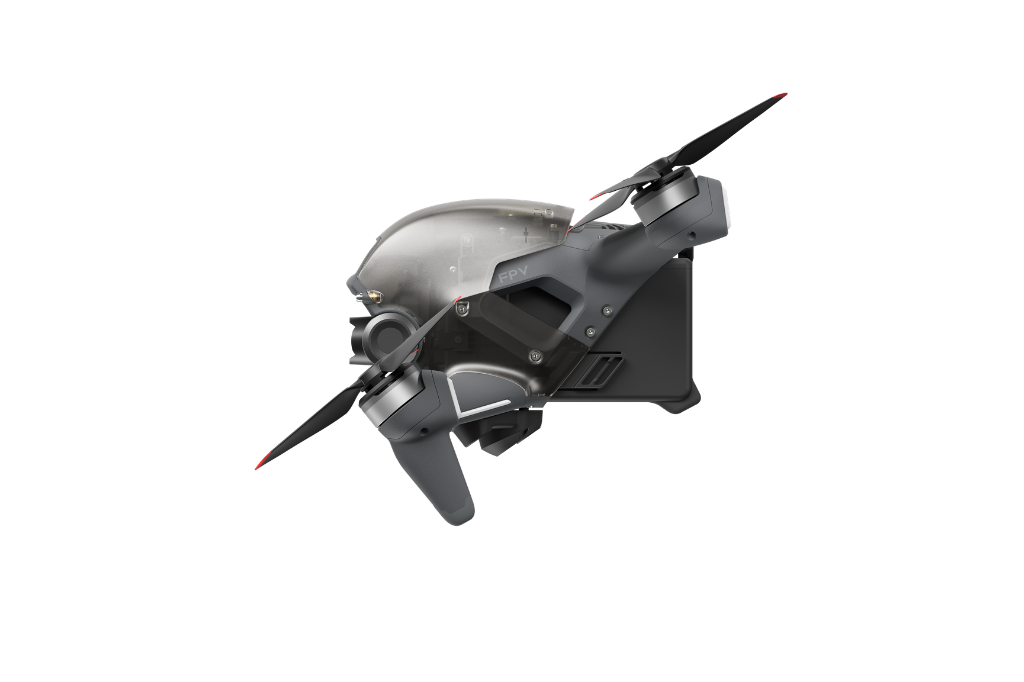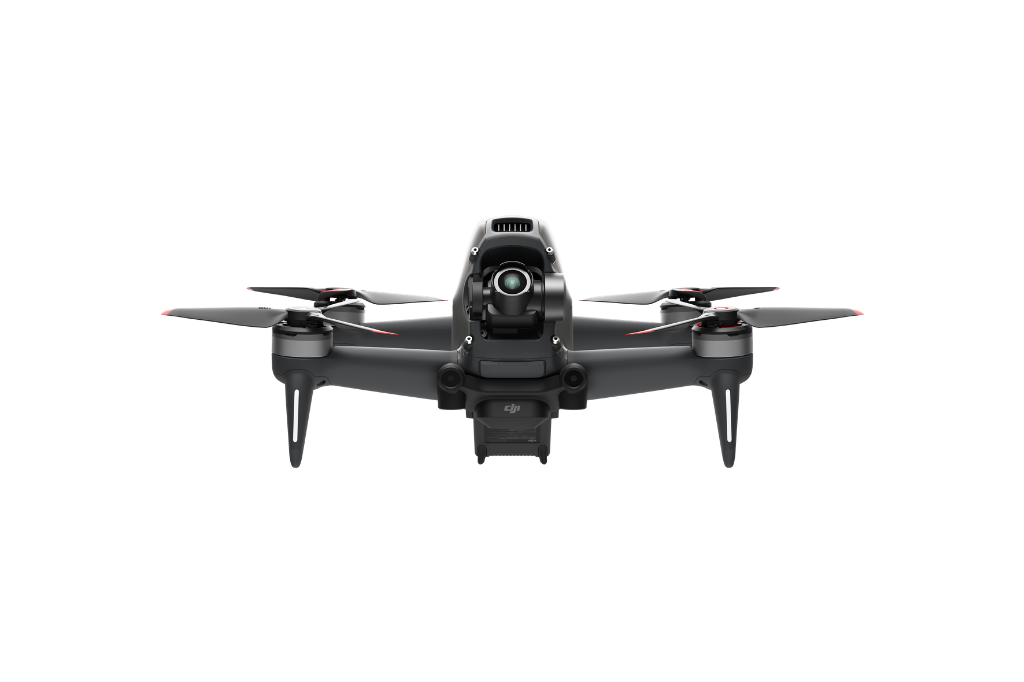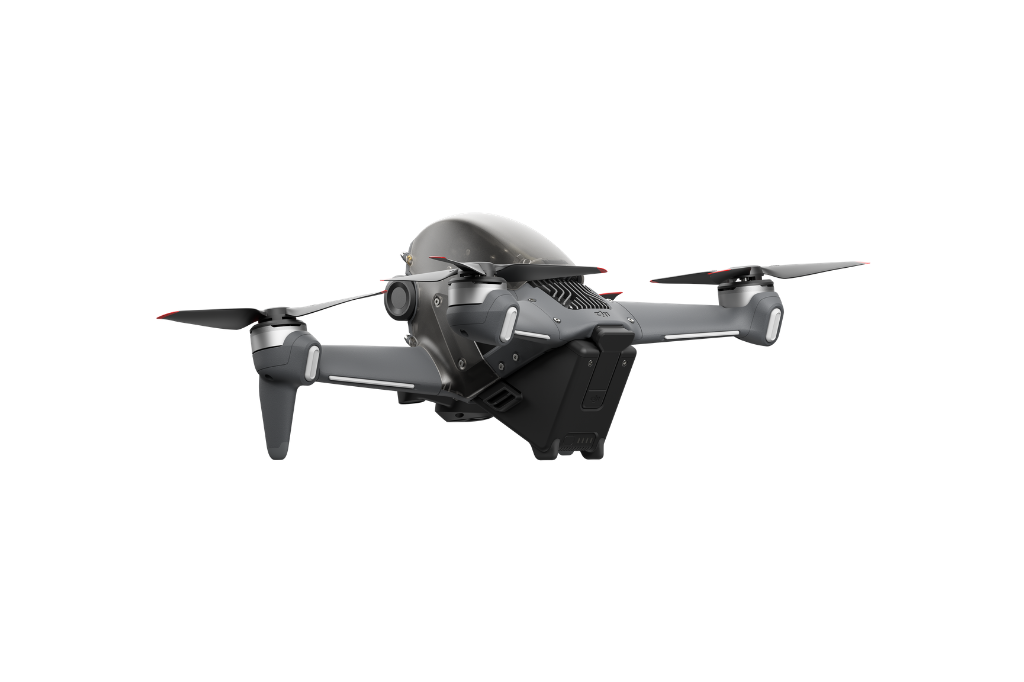 Key Features
Immersive flight experience
4K 60 fps Super-Wide FOV
HD Low-Latency Transmission
Brand-New S Mode
Intuitive Motion Controller
Emergency Brake and Hover
Shop the FPV now on Orms Direct.