Johannesburg-based photographer, Kyle Van Der Schyff recently had an opportunity to try out the SIRUI T-024X Carbon Fiber Tripod while exploring the West Coast of the USA. Let's see how he got on…
Review and photographs by Johannesburg-based Wedding and Lifestyle Photographer, Kyle Van Der Schyff. 
When one plans a trip to travel half way across the world, we as photographers dread taking more than a single camera with us on the journey. About 6 weeks ago I got on a plane with my Lowepro backpack which contained my laptop, FujiFilm X-T1, a 10-22mm lens and a 35mm lens and the SIRUI T-024X carbon fiber tripod which fitted perfectly in the side pocket of my bag. I was about to tour the West Coast of the USA and was super stoked about my upcoming adventure!
My biggest fear was the weight restrictions on all plane trips I would be making and taking a tripod with was at first a no no. I decided to contact my good friend Willem from SunshineCo who helped me get my hands on the crazy small SIRUI T-024X carbon fiber tripod with C-10X ball head. Now when I say this tripod is light, tiny and compact, I am not messing around. This tripod weighs something like 1,5kg. I must have asked my wife at least 3 or 4 times during our trip if it was still in the side pocket of my backpack. I could hide this tripod under my jacket if need be, and it was never an issue to take it to any area or place I visited.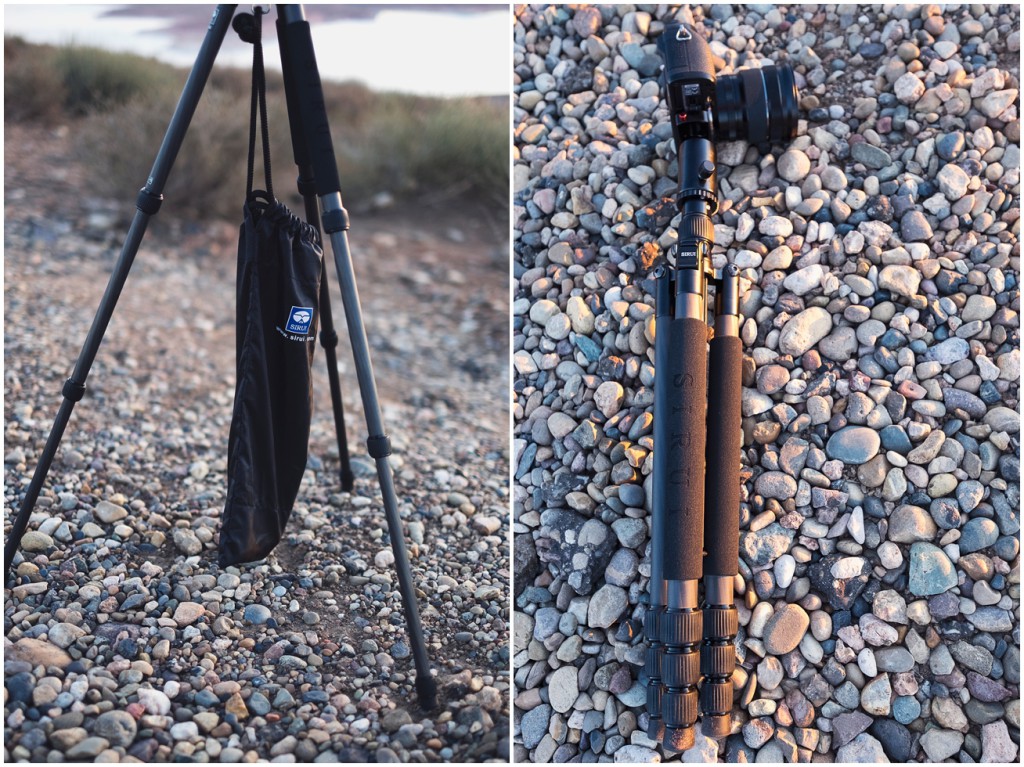 Whilst in Page, Arizona viewing the Grand Canyon and Horse Shoe Bend, I woke up around 04h00 to head off and do an epic time-lapse shot of the sunrise! What made my life so easy is the Sirui bag I kept the tripod in, worked as a "sand bag" too, I stacked a few rocks into the bag and the camera and tripod were solid against any sorts of wind during my shoot! All I did was hook the bag onto the retractable hook below the tripod neck and I was sorted.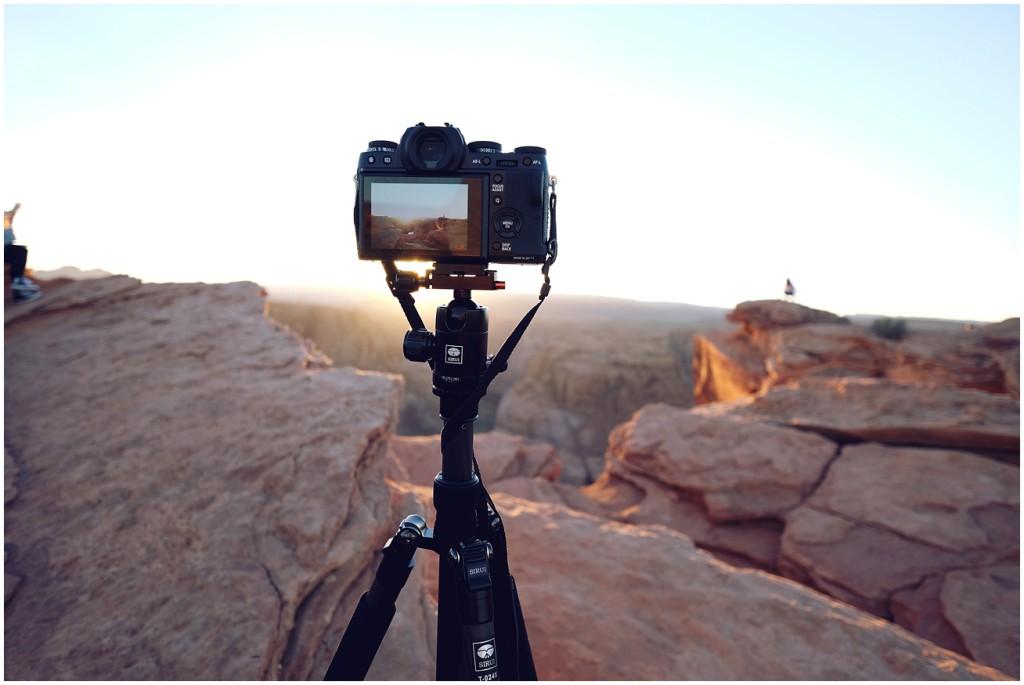 The workmanship on the tripod, as well as the overall look and feel, has a quality design to it, truly blowing my expectations out the park. It is solid enough to hold your gear but light enough to take it almost anywhere! The ball head is such a great benefit to the overall design and makes life easy when readjusting your composition. With its panoramic feature, you loosen one knob and you can do pano shots like a charm.
This image of me shows you how light and easy my journey around the States was. I pretty much carried this thing over my shoulder most of the day. My 35mm, memory card holder, and the charger was in my backpack as well as my MacBook pro, and the tripod did not affect anywhere I wanted to climb or move to. That is my complete gear setup for my 3 week holiday and it was awesome! My wife and I toured the Antelope Canyon which is one of the most beautiful places my feet have ever taken me! Unfortunately, like all tourist destinations, they are packed with tourists and really busy with "photographers" taking hundreds of photos. We had guys running around with video tripods and tripods that could hold 40kg's if need be. Gone are the days where you need to pay for an extra travel bag to accommodate your tripod and photographic accessories. These guys were struggling with their tripods and weird 3 lever handles. I got in and out within 20 minutes and actually enjoyed myself after.
The C-10X ball head is compact, but strong enough to support a heavy load. I tested it on my Canon 5D Mk III when I returned from my trip and it was more than sturdy enough to shoot on. I would sacrifice some sturdiness any day if that means I can carry my tripod around everywhere I go without feeling it. Convenience is key when traveling!
Overall, it is a great blend of comfort, convenience and being practical. If you are in the market for a new tripod, especially for a mirrorless system then do yourself the favour and test one of the tripods from the SIRUI range out.
We need your VOTE!
We are incredibly excited to once again be up for the Best Photographic Blog Award at the 2016 SA Blog Awards! Please take a moment and vote for us by clicking on the SA Blog Awards Badge below – Thank you!