An interesting look at the modern day architecture in post-Soviet Russia, as photographed by Frank Herfot.
While the world is focussed on the lavish 2014 Winter Olympic Games in Sochi, German photographer Frank Herfot published a very interesting series of photos documenting post-Soviet architecture, titled Imperial Pomp.
As opposed to most architecture photography, Frank's images offer a social commentary as well, often including the somewhat less pompous and often derelict surroundings around the new structures.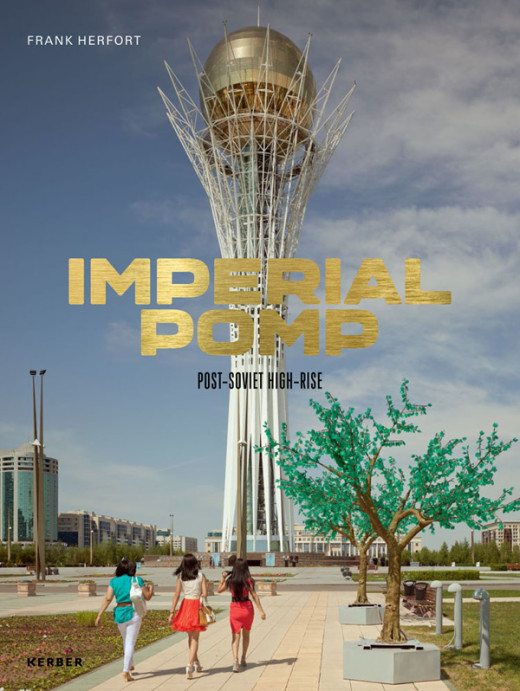 The complete series has also been published as a book. From the description: "In documenting a unique phenomenon, the German photographer Frank Herfort has journeyed to the most remote areas of the former Soviet Union. After the collapse of the regime, a strangely pompous architectural style sprung up throughout the new republic. It conflates the aesthetics of monumental Soviet architecture with the Western language of form seen in the twentieth century. Herfort's series Imperial Pomp: Post-Soviet High-Rise was published in 2013 by the Kerber Verlag."
Technical aside: If you are wondering why the tall buildings aren't 'leaning' back, Frank corrected the perspective using either a tilt/shift lens, or through digital perspective manipulation.
Here's a few more photos from the series, view the rest on Behance.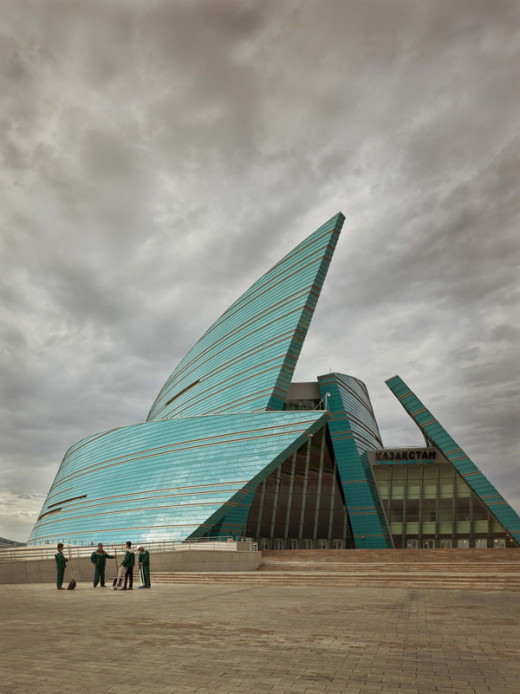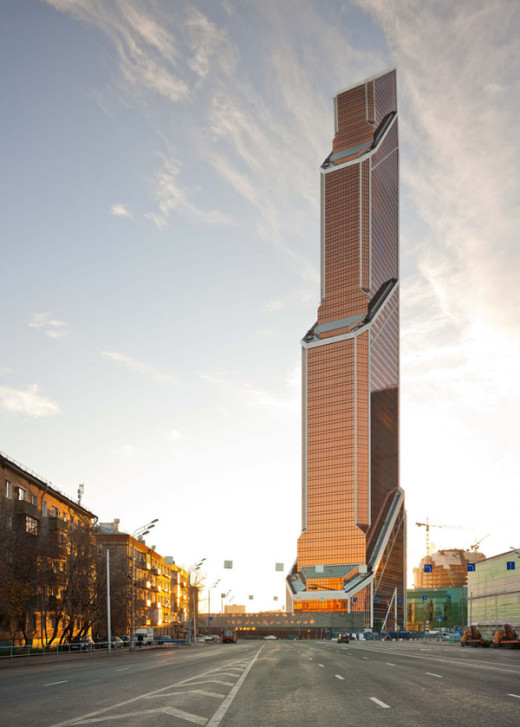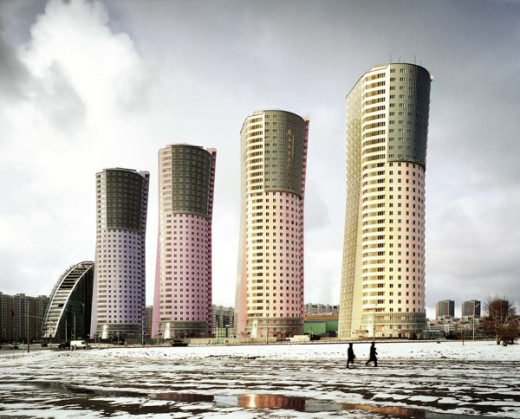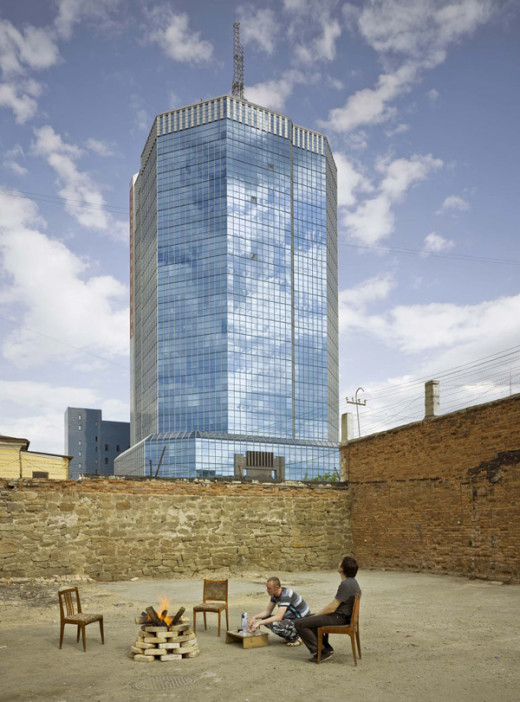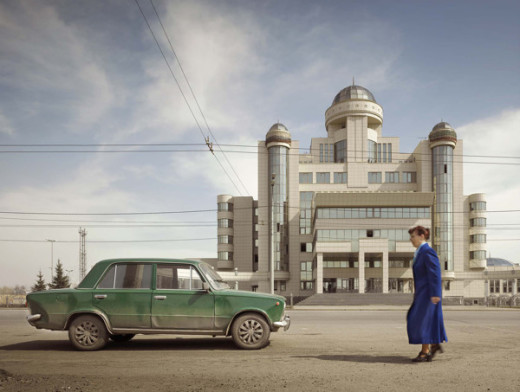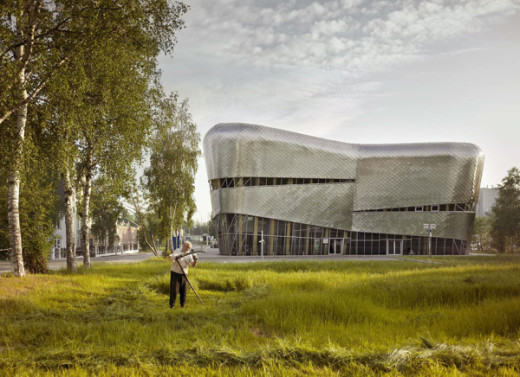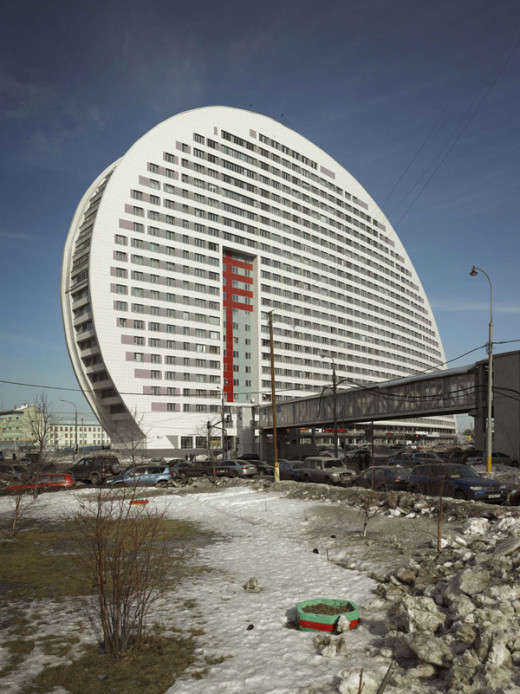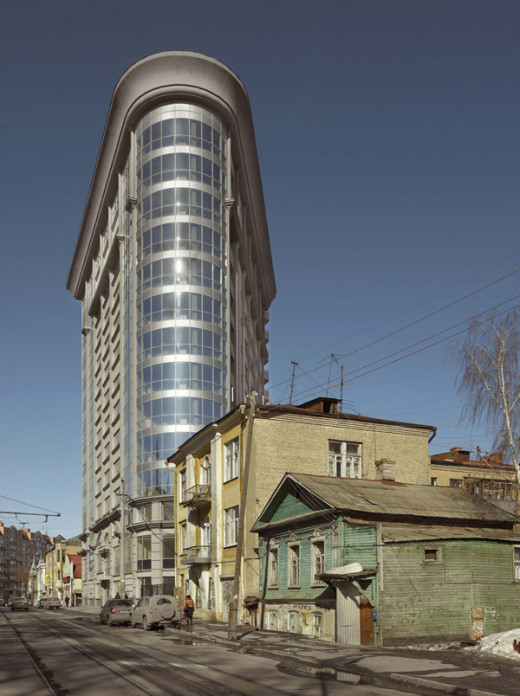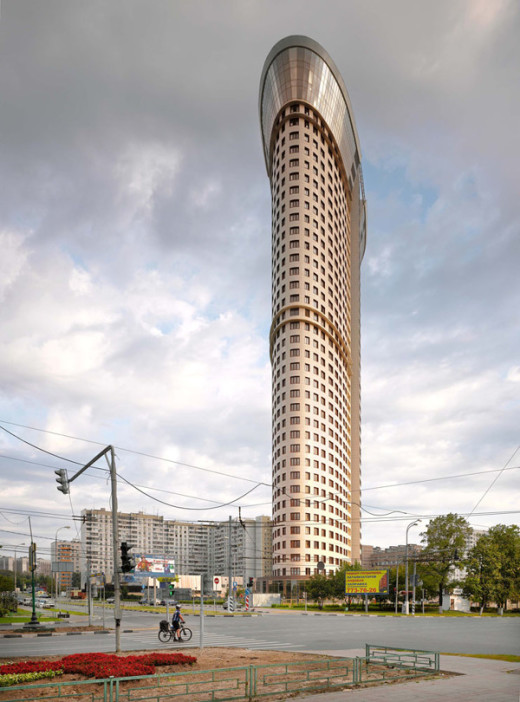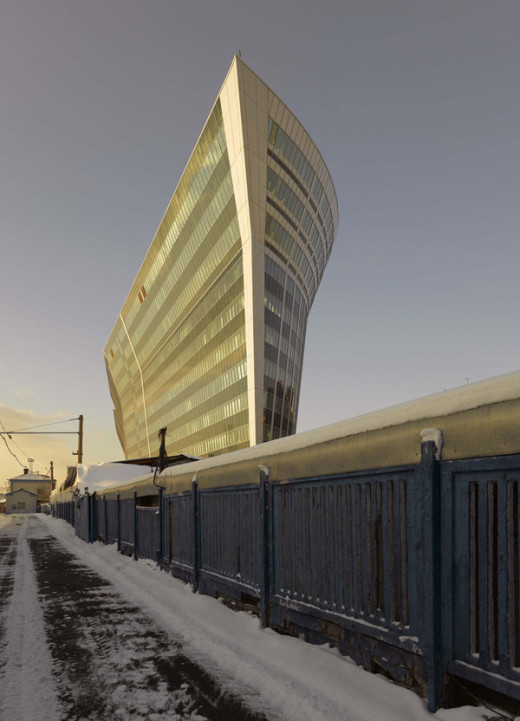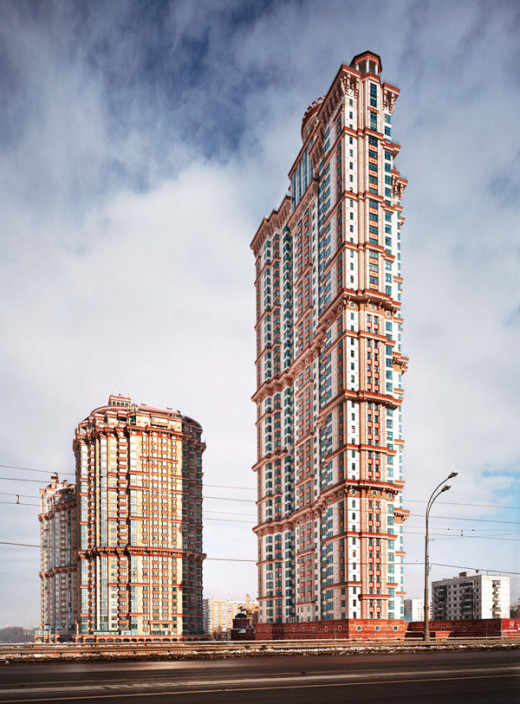 Photographs shared under the Creative Commons Attribution licence.