Shooting the 4Peaks Mountain Challenge in treacherous conditions: Craig Kolesky shares his gearlist, advice and epic photos.
Article by Jazz Kuschke and photos by Craig Kolesky.

Gale force overnight winds gave way to rain and single-figure temperatures as 280 brave runners lined-up at Moolmanshoek for the Powertraveller 4 Peaks Mountain Challenge presented by Salomon, on Saturday 9 August 2014.
It was the fourth time Craig Kolesky had covered the race, but the conditions meant it was one of his toughest assignments yet. He gives us the lowdown:
The Brief
The brief from the Pure Adventures crew is usually pretty open: Sketch a sense of place by shooting the terrain in perspective; show the conditions; and, illustrate the pain and emotions the athletes are enduring during the race.
The Gear
The Powertraveller 4Peaks is a tough race: 24-kilometres of unmarked mountain wilderness with about 1,800m of vertical ascent, so whatever the athletes have to endure in terms of conditions, the photographer has to as well, with all his gear… "I packed light for this race, well so I thought."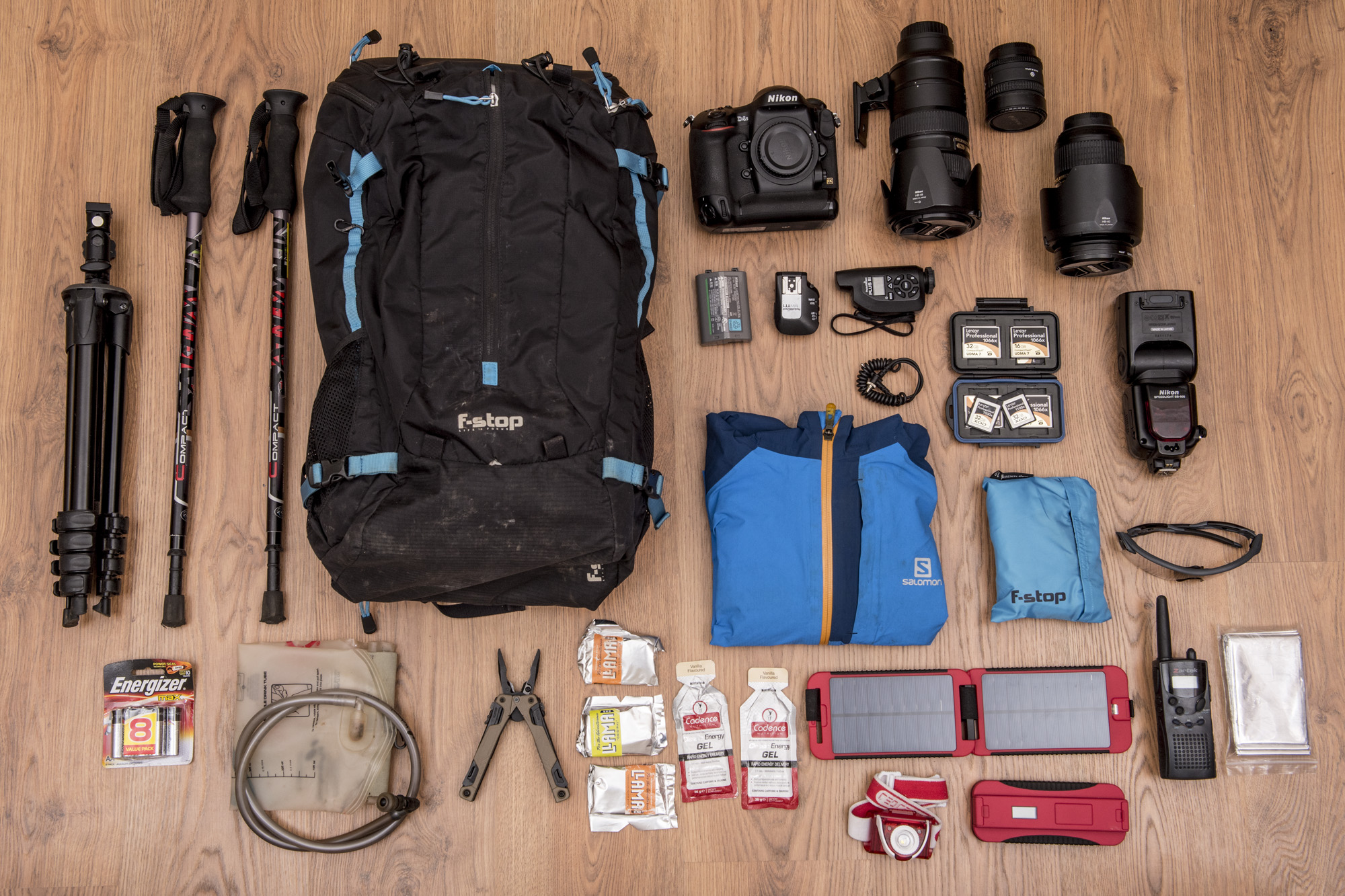 My Fstop Loka UL bag contained:
Nikon 16mm
4x 32 GB Lexar 1066x cards
2x 32 GB Lexar XQD cards
Nikon Speedlight
Pocket Wizard Plus 3 and a MiniTT1
Leatherman
Spare camera battery
10 spare Energizer AA batteries
Powermonkey Extreme Solar
Pack Rain Cover
Salomon rain jacket
1.5l H2O bladder
Llama Bars and Cadence Gels
2 way radio
Space Blanket
Headlight & Oakley Eyewear
Walking Poles
I usually never take a 24-70mm lens, my go to lenses for a race are the 16mm and the 70-200 if I'm hiking, so I made sure I got a few pics the 24-70mm on this race.
The Philosophy
Less, as they say, is more when you're out there, you don't want to think too much about what gear to use. Usually you see specific athletes once only, so you need to make it count, no time to waste in setting up. Even though I packed the rig, on this shoot I did not use the flash once… Unnecessary weight!
Staying Powered Up
There is very limited access to power on a shoot like this, so I use Powertraveller products to keep the essentials charged. The Powermonkey Extreme 12V has a solar panel and a battery pack – the ideal backup for these mountain shoots.
On this trip I needed a quick image edited for a media release and had Powergorilla in the Landy, so was able to plug my MacBook into this and keep the laptop at level while editing.
Protecting The Gear
Race organiser Mike de Haast from Pure Adventures said it had been "by far the worst weather conditions we have ever experienced for this race." So I had to protect my gear from high winds, ice rain and driving mist. Fortunately the Fstop bags I use are pretty waterproof as they come, and you can use rain covers but then this adds difficulty to get to your gear. I actually ended-up giving my rain cover to an athlete to keep his hands warm as the temperatures plummeted below zero.
Changing lenses in conditions like these are of course a tricky game. If the weather is really bad I would rather just get the shot with the lens on, but on this shoot there was a ridgeline shot I wanted with the 16mm so had to change it up.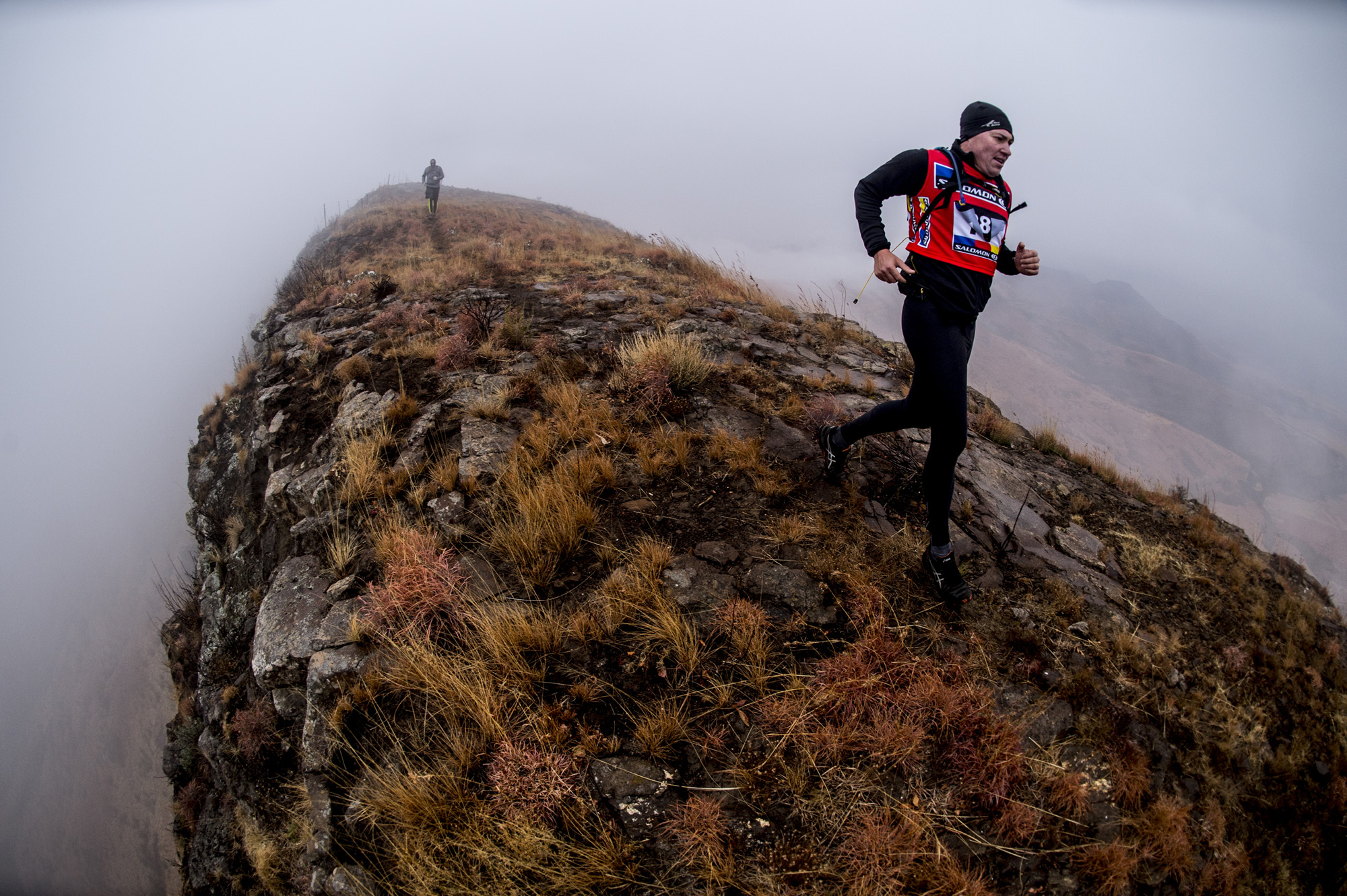 The best way, I've found, anyway, is to turn your back to the weather (i.e face away from the prevailing wind direction); open your jacket slightly for extra protection and then when I take the lens off I keep the body facing down so no rain can get into the shutter area. It also helps to change lenses in the bag, with the flat half closed, essentially blind, but this takes some practice.
Getting The Shot
The weather can make or break your shot, this shoot was really bad weather-wise, but at the end of the day we got some really dramatic photos thanks to the weather.
Photographs and article shared with permission.