Photographer Russell Smith walks us through shooting office interiors at the agency Instant Grass.
Article by Russell Smith.
Every once in a while you come across people in your life that inspire you with the way they work or see life or have the ability to create a purely unique vision. My long time friend and creative consultant Jaco Janse van Rensburg is one of those people!
He was commissioned by Instant Grass, a hip agency that through cleverly constructed networks, connects their clients with their consumers. They help their clients find out what their consumers really need and are talking about, going a step beyond the tried methods of research by having access to key players in different target groups who act as ambassadors or 'Grasses' as they have called them. This all happens from their central head office in Cape Town which Jaco was asked to design in the spirit of their cutting edge work and to create a sexy vibrant work space for meeting with both their clients and consumers. A large open-plan space asked for semi-permanent zones that can be customised for spontaneous brainstorm sessions with curtains and screens. They wanted him to create areas to meet, work, eat, relax and research without any structural changes, all in three months!
Jaco styled it up and hope I did his work justice!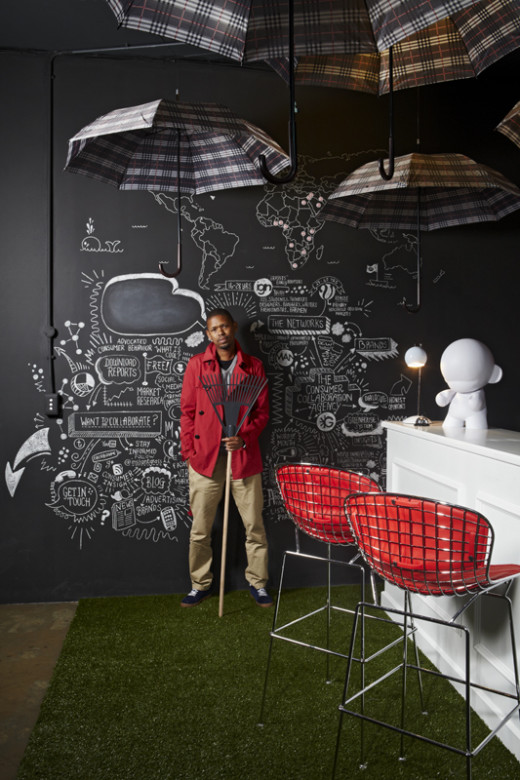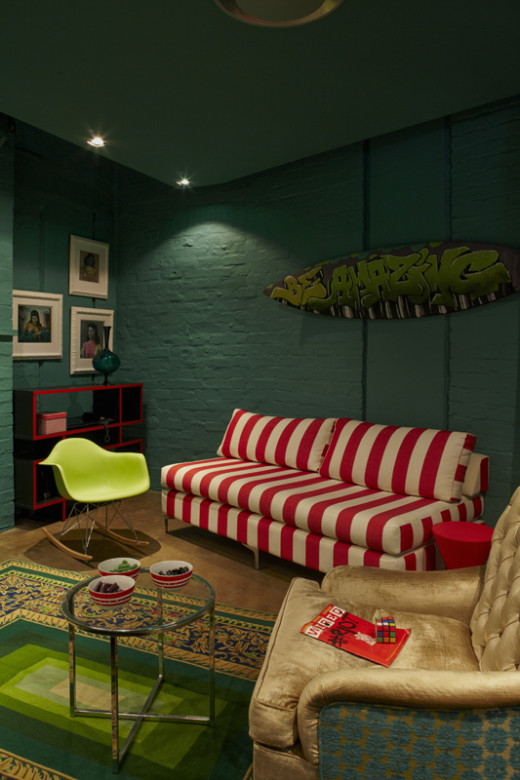 My task was to capture the space as it really felt and to show off the interesting use of wall colour, curtain dividers and long work table that became the kitchen table at one end and office desk at the other. Jaco designed the interiors from mood boards which he showed me before the shoot and gave me some ideas of what to focus on when shooting.
On a first recce it was clear from the dark black walls, moody lighting and negligible natural light coming into the space that I couldn't treat this interior shoot like most where the natural light becomes the dominant light source. I decided to use directed flash to create and enhance the mood together with shutter speeds slow enough to bring in some of the ambient lights like the red lanterns above the long table.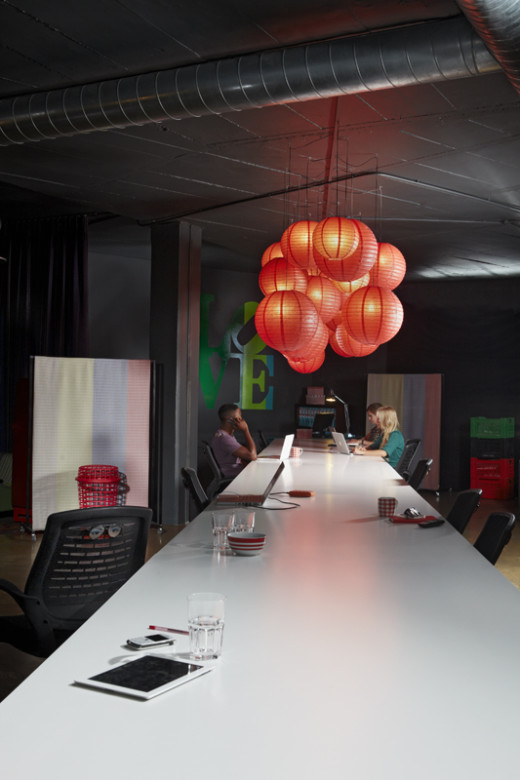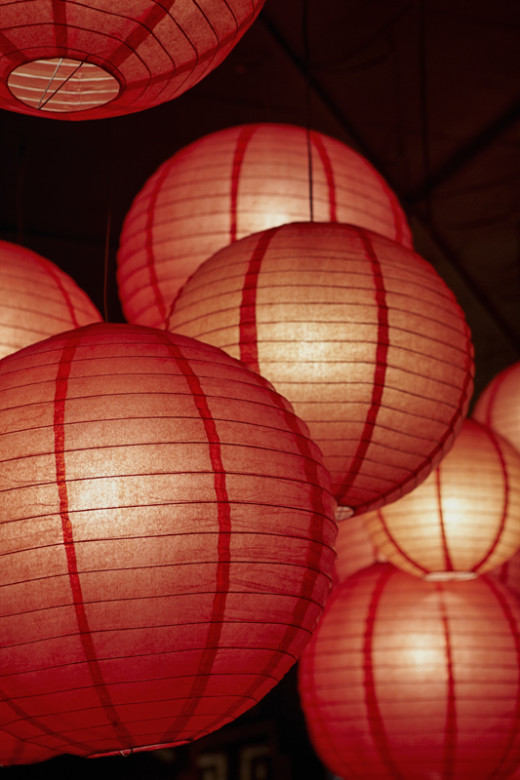 I often use honeycomb grids on my lights to direct the light into spots where i need it with out it lighting the whole area. This used correctly can highlight areas of interest and help whiten the reception and work tables that often turn grey if left unlit. By having directed strong lit areas and leaving other areas dark it helped build the feel of independent intimate spaces or meeting areas.
Flash also brings out vibrant colours and the strong shadows create the drama that pure ambient light would have never created. The strong red and green accents popped nicely on the black backgrounds.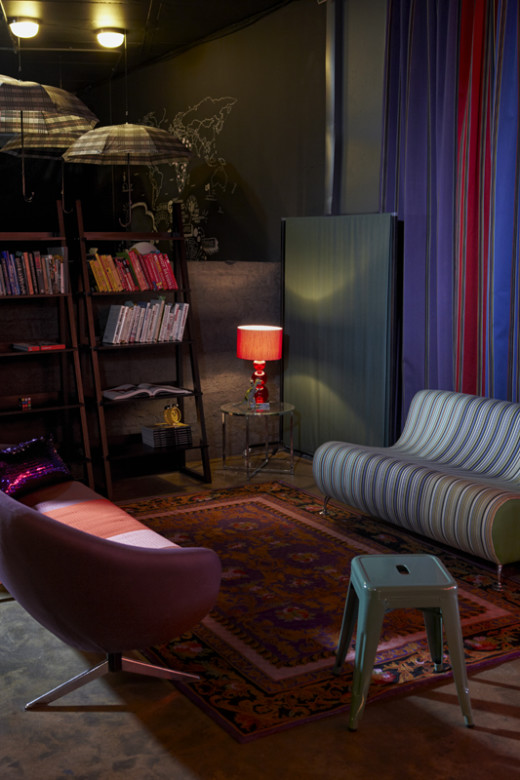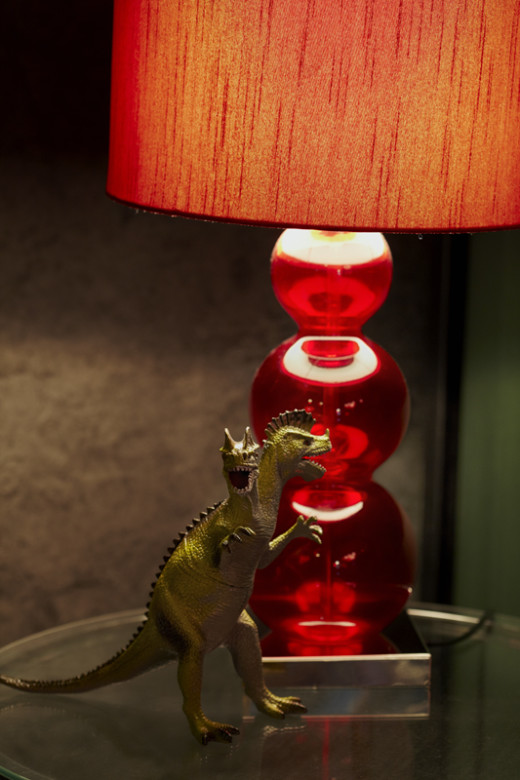 The trick is also to lift the general light levels slightly to read detail in the shadows but never to see the flash. This I achieved by medium to low flash strength and closing down the aperture on my camera to render the flash as fill light.
I had the place for a day while the staff were working in the morning and took advantage of including people in the shots, I had the afternoon without any people working (generally Friday in Cape Town!) to get the clean interior shots.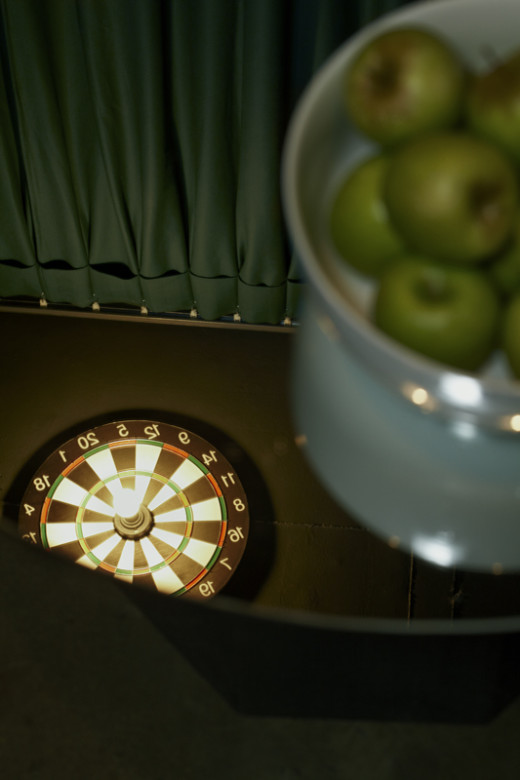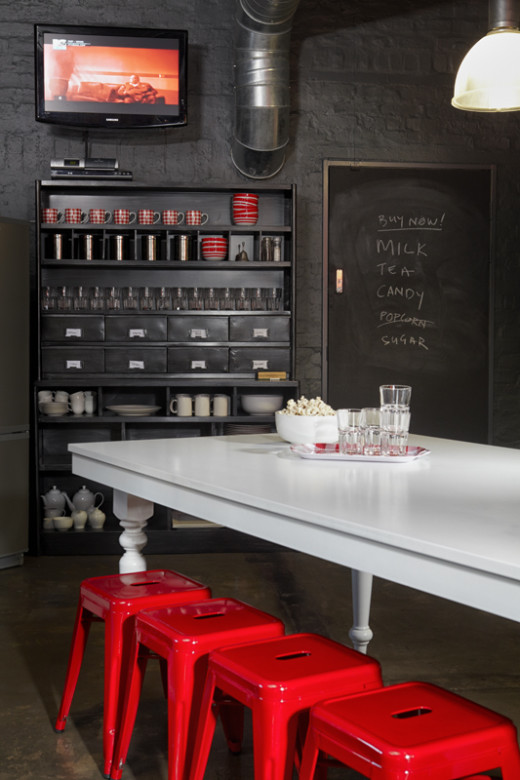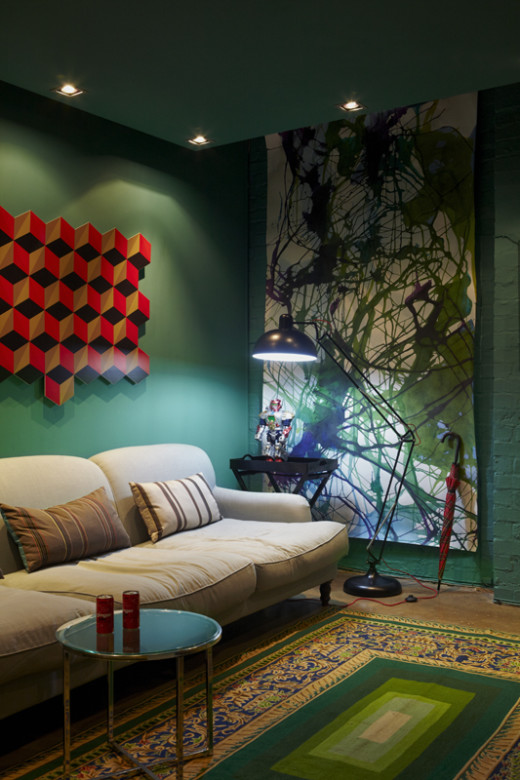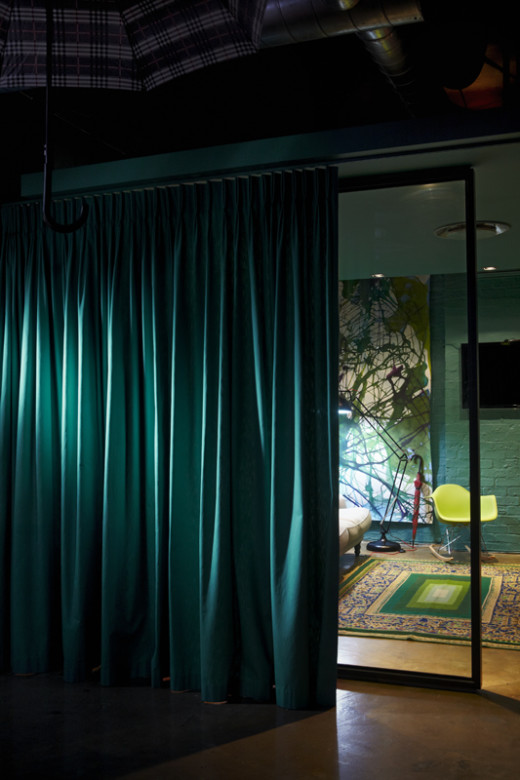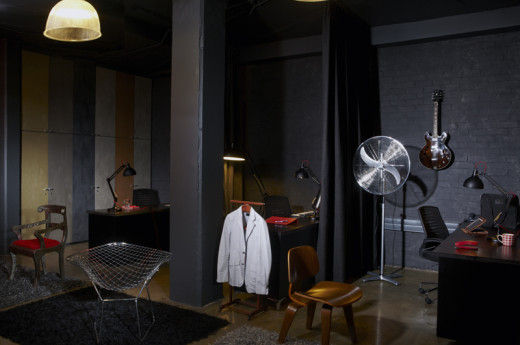 For more on the design process go check out Elle Decoration and Here to see how it's grown.
Post originally appeared on Russell's blog. Russell is a prominent food and portraiture photographer based in Cape Town, but also enjoys to document his travels.