Marc Hoberman's great Silo Study series documents the derelict interiors of the historic V&A Waterfront grain silos.
Silo Study is a great series of photos documenting the famous grain silos at the Waterfront, captured by Capetonian photographer Marc Hoberman.
Marc was recently commissioned by the V&A Waterfront to produce an artistic photographic interpretation of the derelict interiors of the historic silos. He describes the location as "a photographer's dream, with five levels of abandoned turn-of-the-century industrial machines, cobwebs, peeling paint and crumbling walls."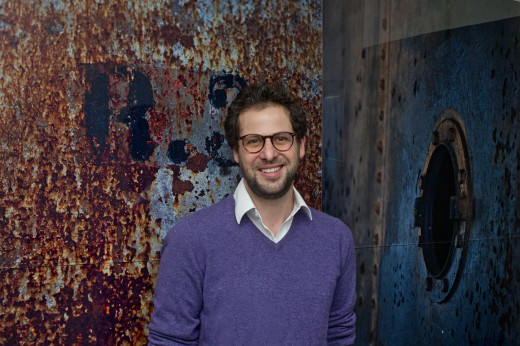 Above: Photographer Marc Hoberman in front of one of his Silo Study prints.
The resulting images form a permanent exhibition at the new No 2 Silo residential development. Each Silo Study comprises between two and four detail photos, which are split over eight individual prints. They were created by reverse printing onto 5mm thick acrylic glass using the Océ flat bed printer at the Orms Print Room. The massive floor-to-ceiling prints are presented over seven floors of the complex.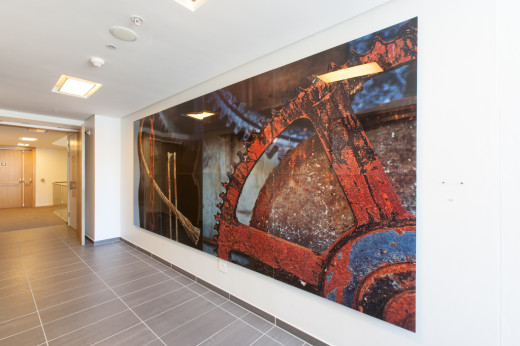 The grain silo itself was constructed in 1921, and at 57 metres, it was the tallest building in Cape Town at the time. It was recently announced that the building will be redeveloped into the Zeitz Museum of Modern Contemporary African Art, or MOCAA, which will be an incredible boost to the local art community – we'll post more details about this project soon.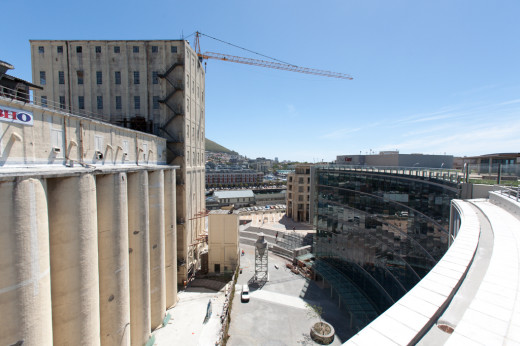 Above: Captured from the roof of No 2 Silo, with the historic grain silos on the left and the No 1 Silo building on the right, which houses the new Allan Gray head office.
Silo Study: Images, and photos of the permanent exhibition.