As 2016 comes to an end, here are the most powerful Reuters images of the year.
As a huge international news agency, Reuters, brings us the latest news from around the world, covering breaking news in business, politics, sport, entertainment, technology and so much more. Reuters photographers are based all over the world, capturing the biggest moments in history and to celebrate 2016 coming to an end, Reuters put together a list of their most iconic images taken over the last 12 months.
From the U.S. presidential town hall debate to the Rio Olympics – the award-winning photographers have really captured it all. Let's take a look and let us know if you have a favourite!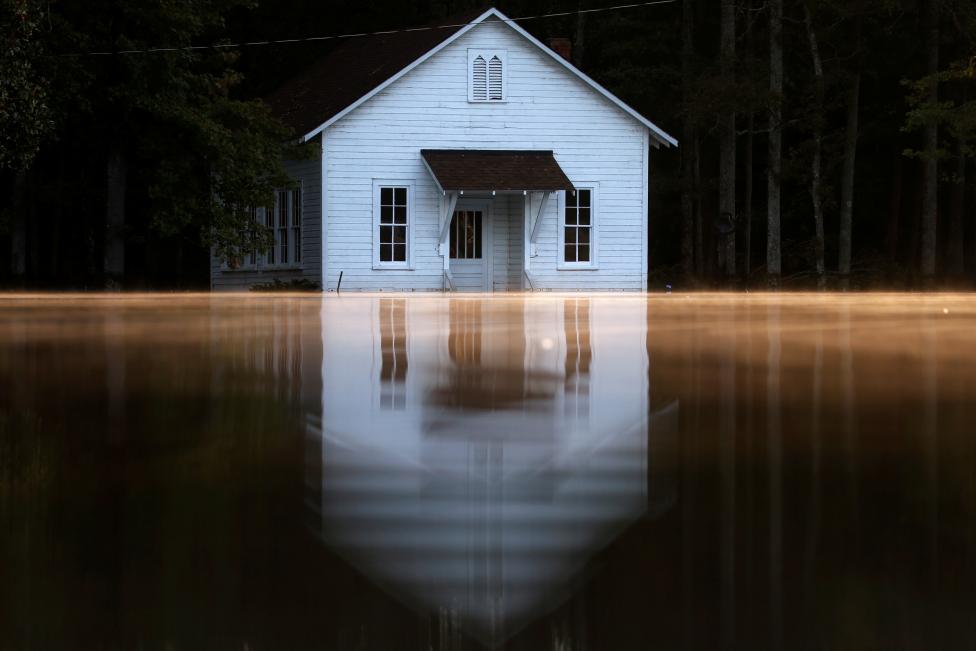 Mist rises off the water as a flooded building is pictured after Hurricane Matthew passes in Lumberton, North Carolina, October 11, 2016. REUTERS/Carlo Allegri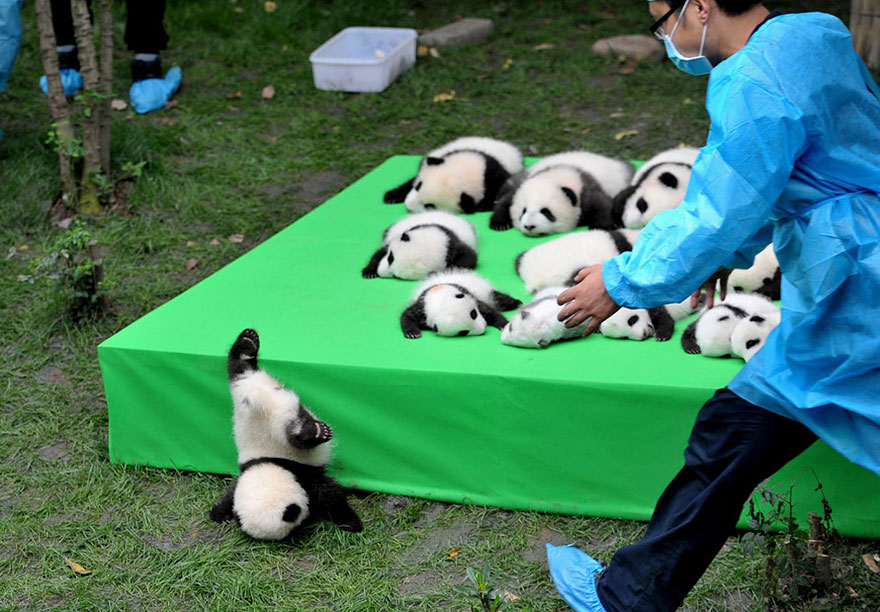 A giant panda cub falls from the stage while 23 giant pandas born in 2016 are seen on a display at the Chengdu Research Base of Giant Panda Breeding in Chengdu, Sichuan province, China, September 29, 2016. China Daily/via REUTERS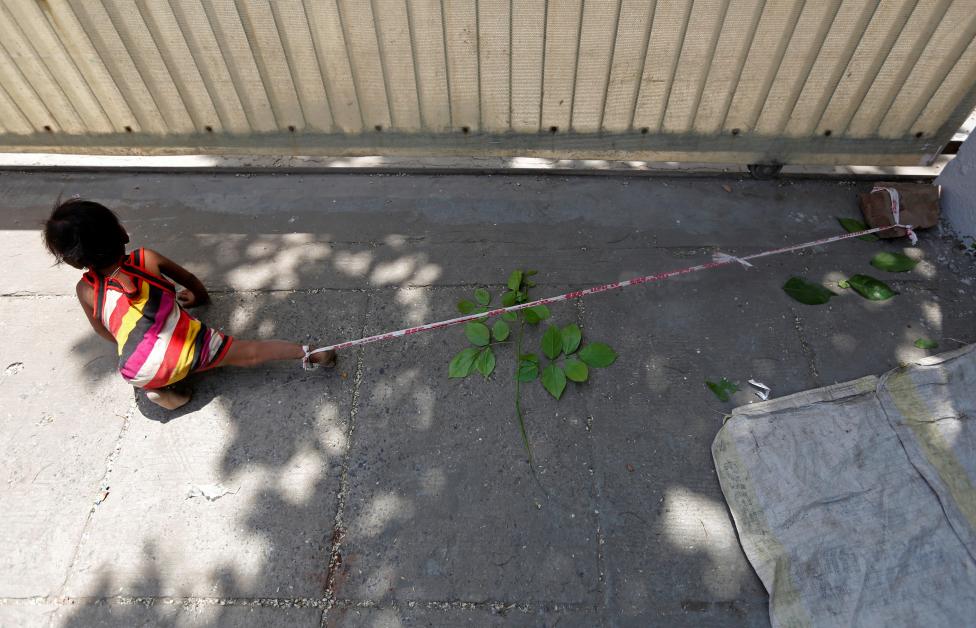 Barrier tape is tied around 15-month-old Shivani's ankle to prevent her from running away, while her mother Sarta Kalara works at a construction site nearby, in Ahmedabad, India, April 19, 2016. Kalara says she has no option but to tether her daughter Shivani to a stone despite her crying, while she and her husband work for 250 rupees ($3.8) each a shift digging holes for electricity cables in the city of Ahmedabad. There are about 40 million construction workers in India, at least one in five of them women, and the majority poor migrants who shift from site to site, building infrastructure for India's booming cities. Across the country it is not uncommon to see young children rolling in the sand and mud as their parents carry bricks or dig for new roads or luxury houses. REUTERS/Amit Dave.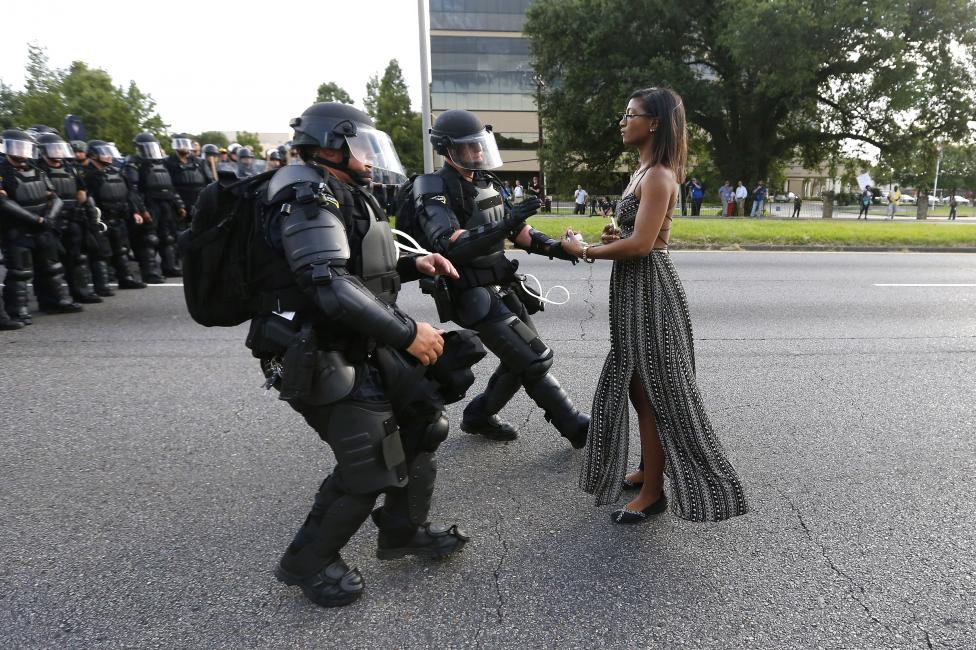 Protester Ieshia Evans is detained by law enforcement near the headquarters of the Baton Rouge Police Department in Baton Rouge, Louisiana, during a demonstration against the shooting death of Alton Sterling July 9, 2016. REUTERS/Jonathan Bachman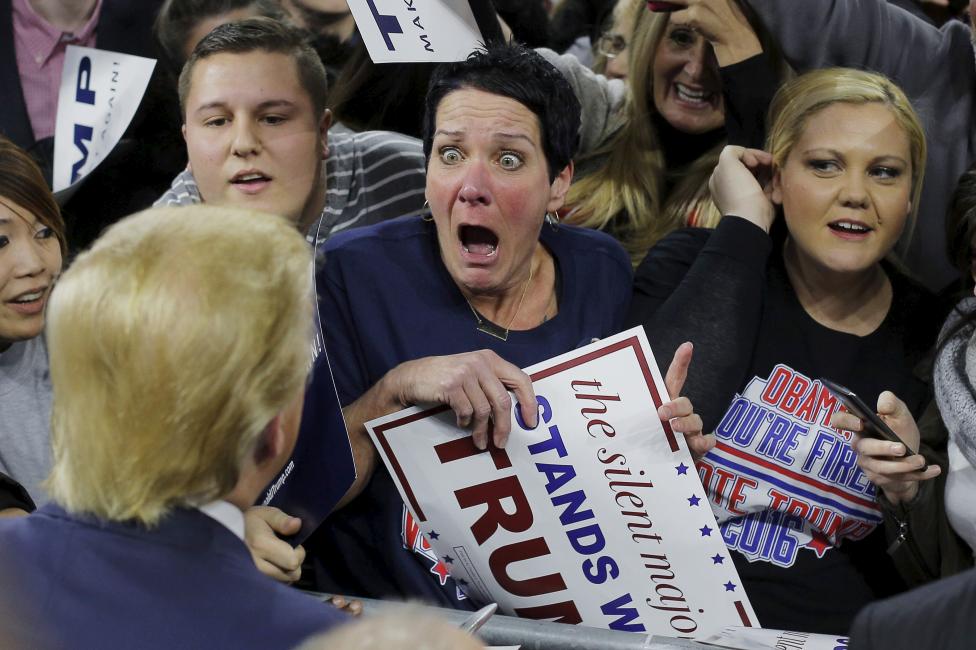 Audience member Robin Roy (C) reacts as Donald Trump greets her at a campaign rally in Lowell, Massachusetts January 4, 2016. REUTERS/Brian Snyder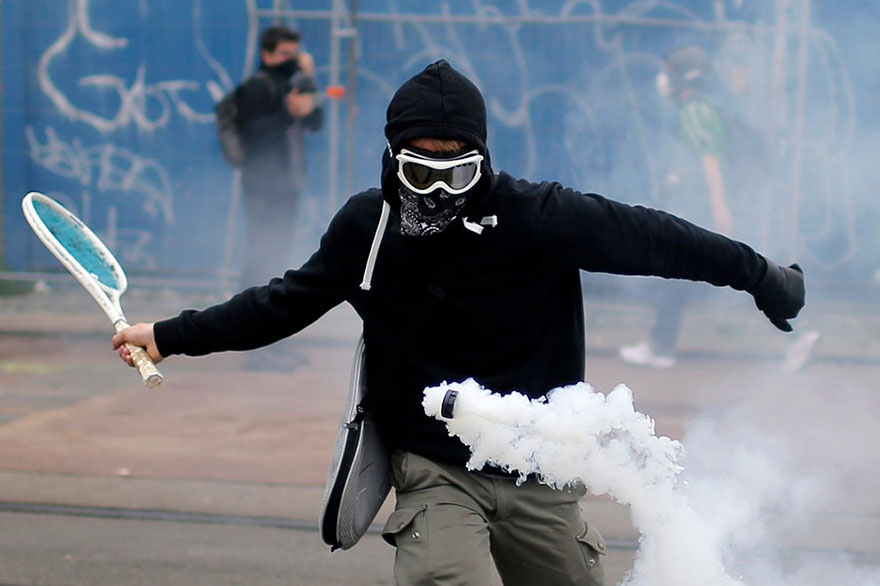 A protester uses a tennis racket to return a tear gas canister during a demonstration to protest the government's proposed labor law reforms in Nantes, France, June 2, 2016. REUTERS/Stephane Mahe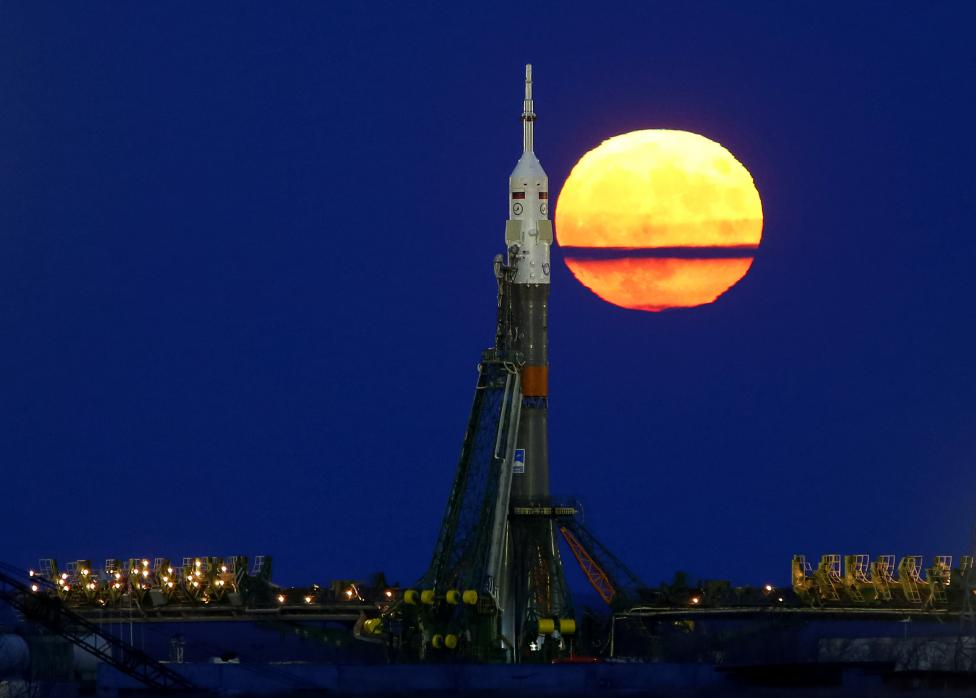 The supermoon rises behind the Soyuz MS-03 spacecraft, ahead of its upcoming launch to the International Space Station (ISS), at the Baikonur cosmodrome in Kazakhstan November 14, 2016. REUTERS/Shamil Zhumatov
A man walks through a garden on an autumn day in Srinagar, Indian-administered Kashmir, November 15, 2016. REUTERS/Danish Ismail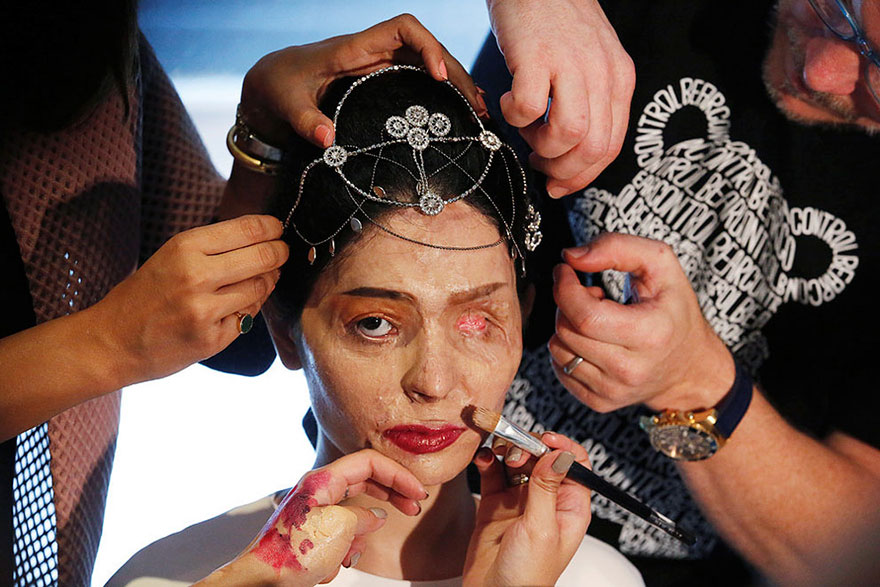 Indian model and acid attack survivor Reshma Quereshi has make up applied before walking to present Indian designer Archana Kochhar's Spring/Summer 2017 collections during New York Fashion Week in the Manhattan borough of New York, September 8, 2016. REUTERS/Lucas Jackson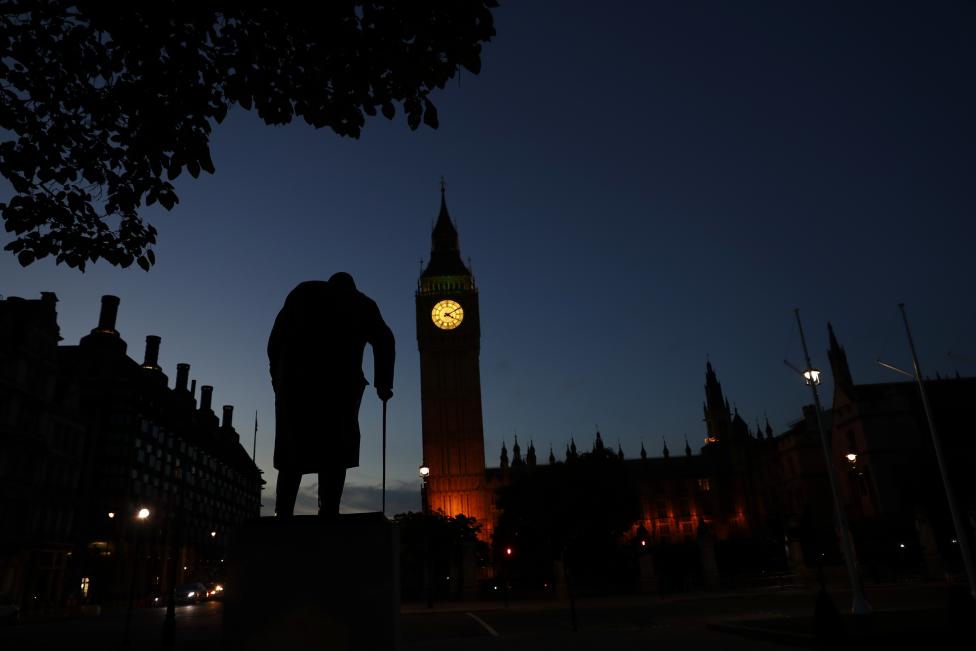 Dawn breaks behind the Houses of Parliament and the statue of Winston Churchill the day after the Brexit vote in Westminster, London June 24, 2016. REUTERS/Stefan Wermuth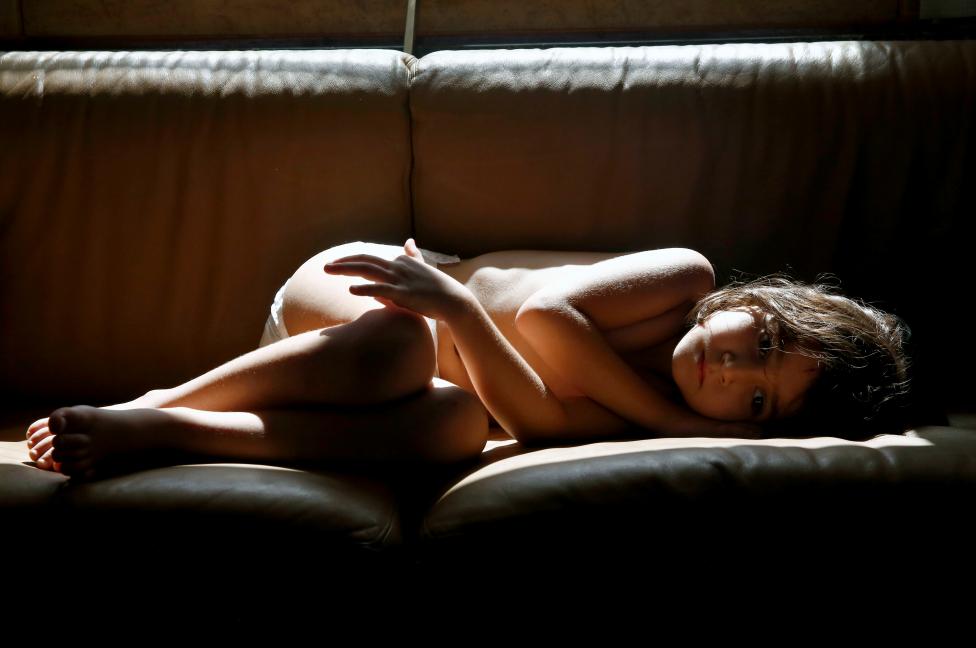 Syrian refugee girl Housaida rests inside the Spanish rescue vessel Astral after being rescued by the Spanish NGO Proactiva off the Libyan coast in the Mediterranean Sea August 18, 2016. REUTERS/Giorgos Moutafis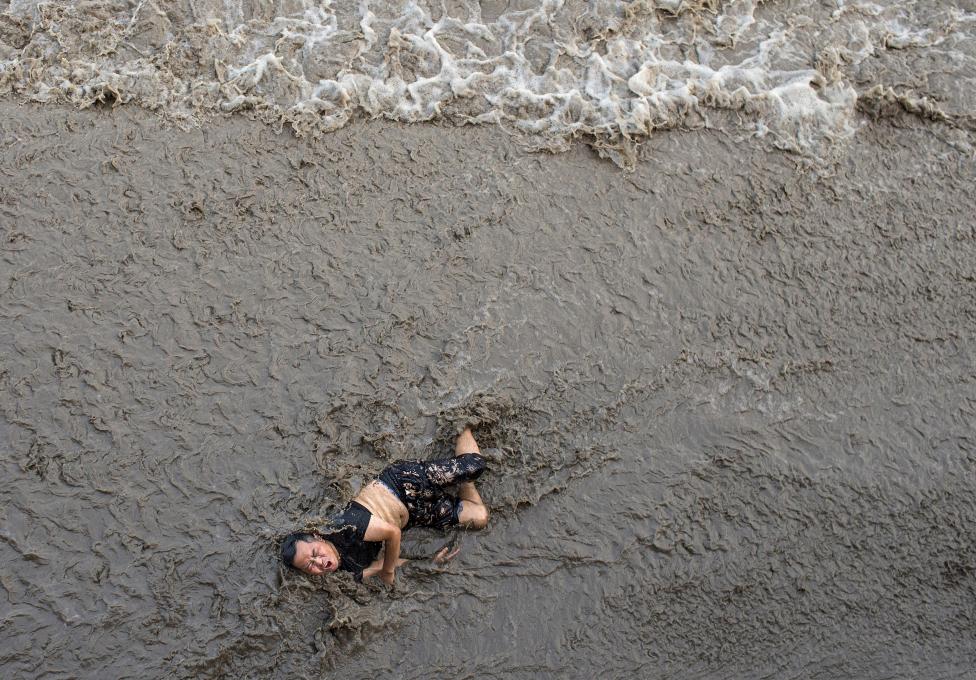 A man who fell off a bridge while waiting to watch tidal wave struggles as waves come towards him, on the banks of Qiantang River in Hangzhou, Zhejiang province, China, July 25, 2016. REUTERS/Chance Chan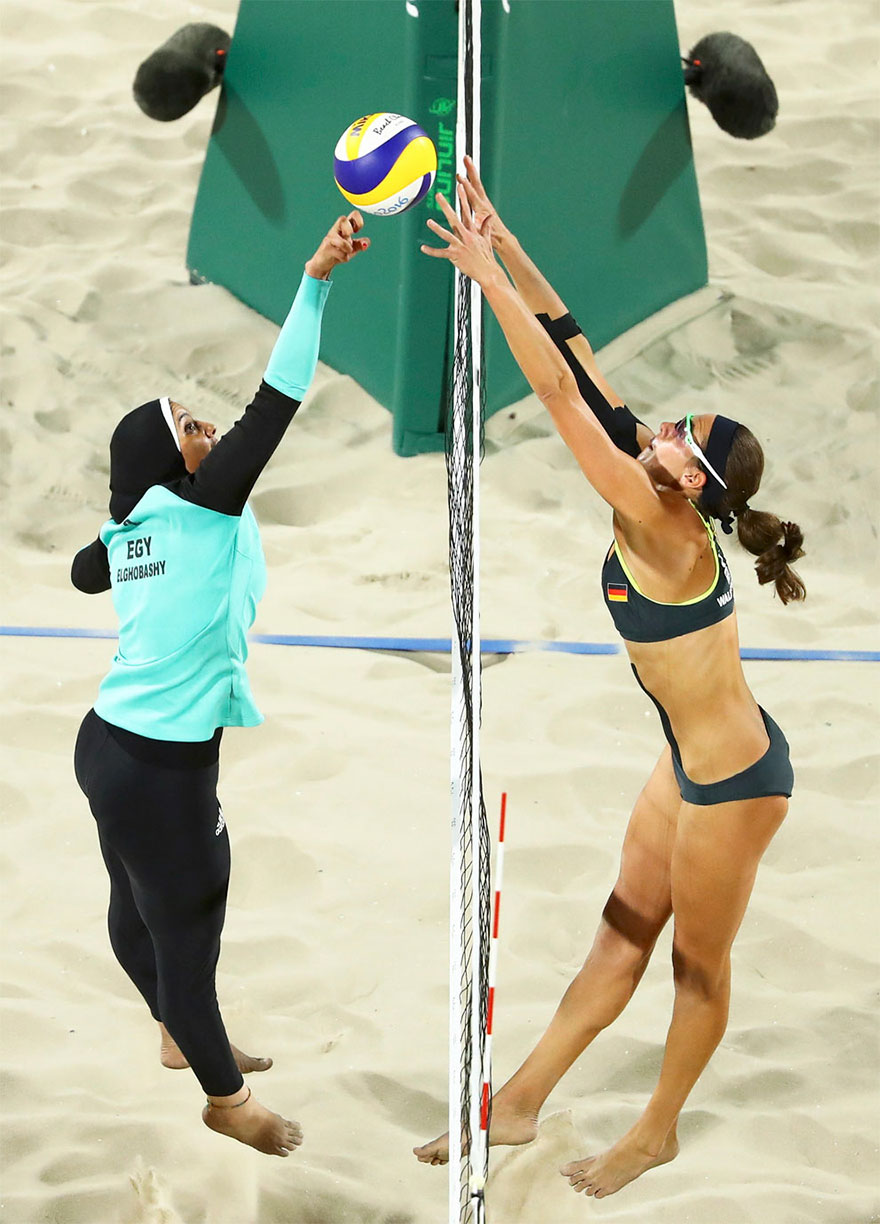 Doaa Elghobashy of Egypt and Kira Walkenhorst of Germany compete in the preliminary beach volleyball event at the Rio Olympics August 7, 2016. REUTERS/Lucy Nicholson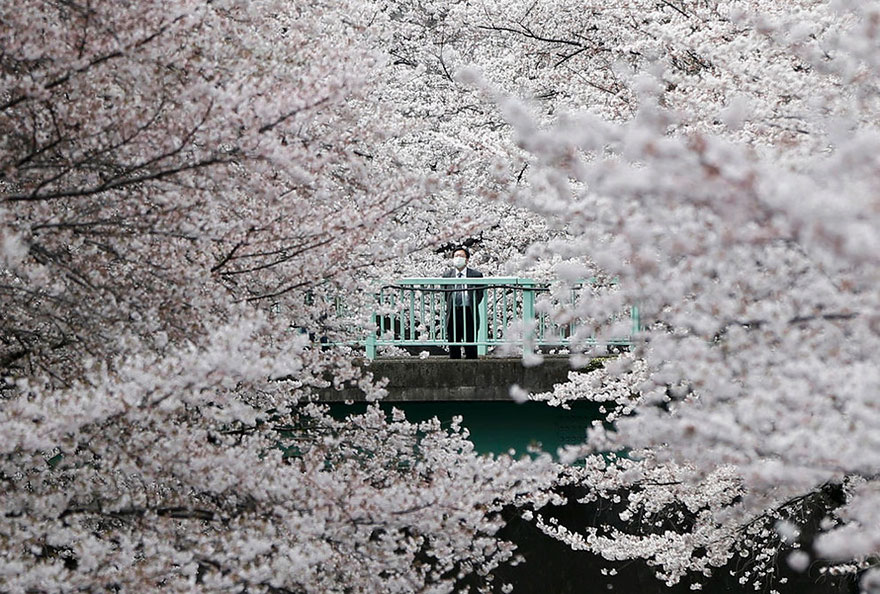 A businessman looks at cherry blossoms in almost full bloom in Tokyo, Japan, April 1, 2016. REUTERS/Issei Kato.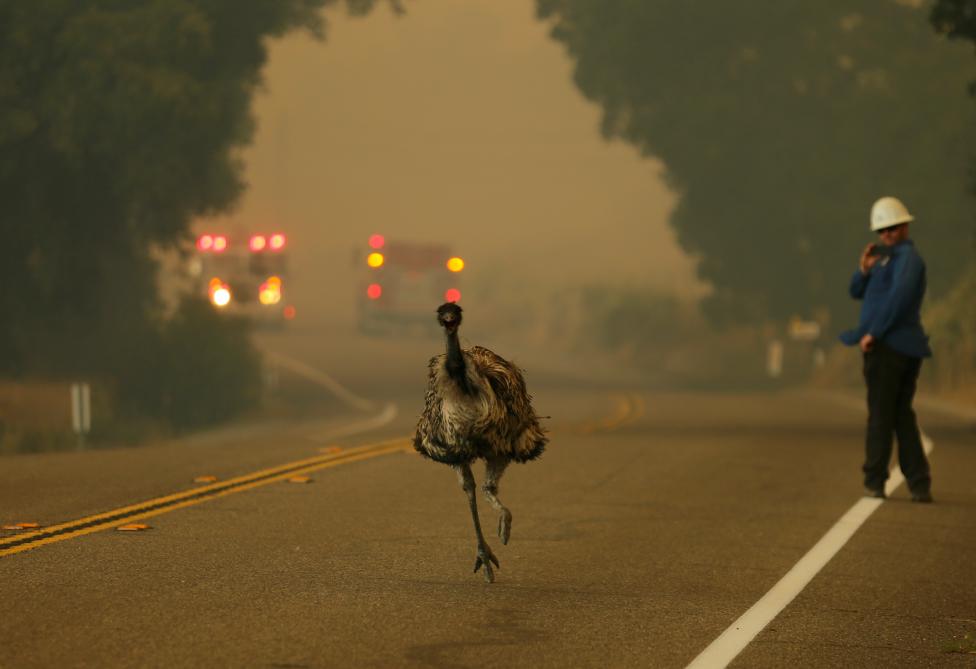 An emu runs to escape an approaching wildfire as it burns near Potrero, California, June 20, 2016. REUTERS/Mike Blake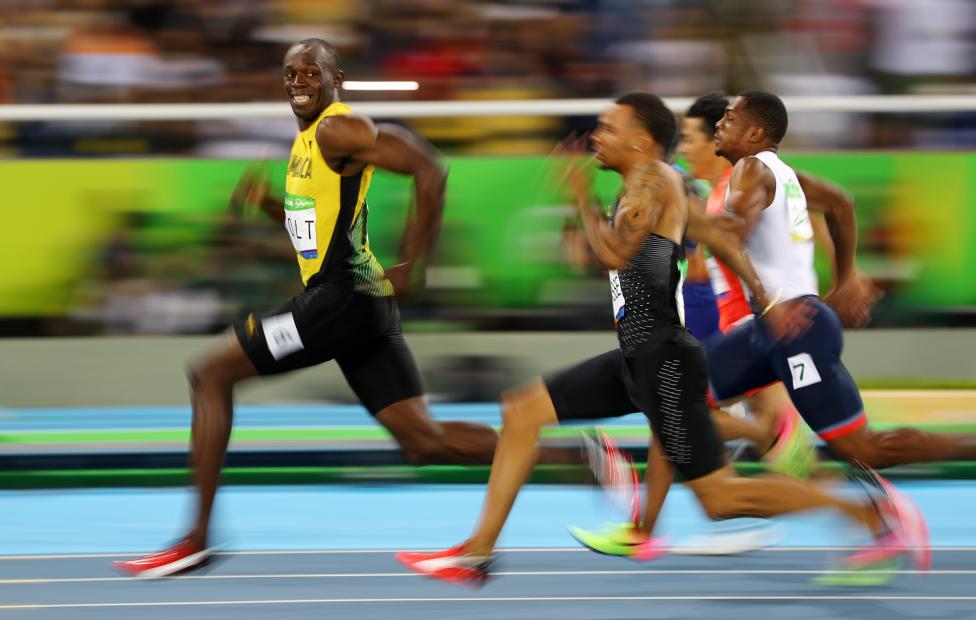 Usain Bolt of Jamaica looks at Andre De Grasse of Canada as they compete in the men's 100m semifinals at the Rio Olympics August 14, 2016. REUTERS/Kai Pfaffenbach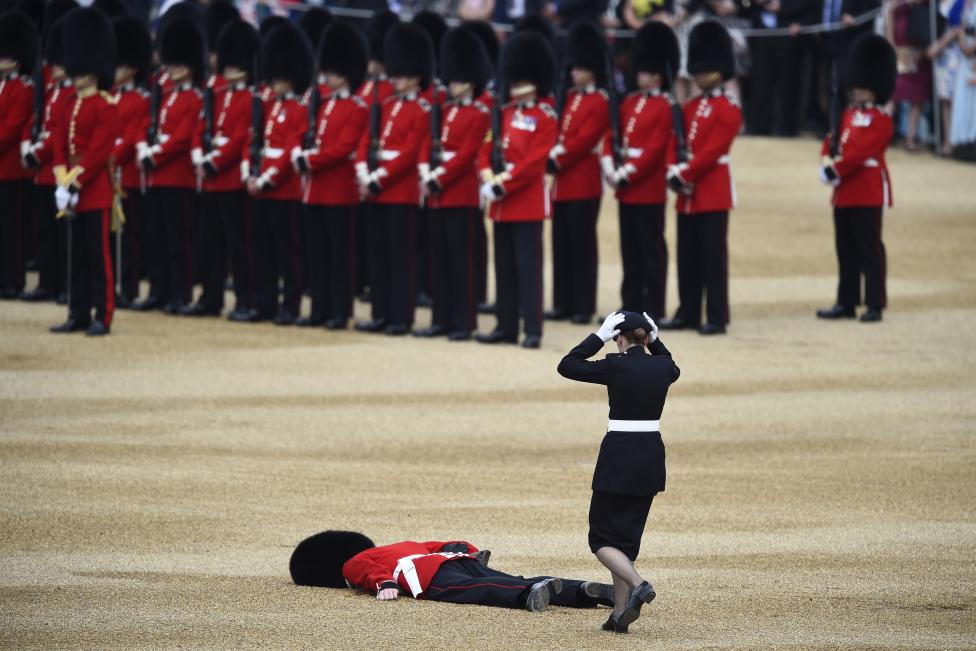 A Guardsman faints at Horseguards Parade for the annual Trooping the Colour ceremony in central London, Britain June 11, 2016. Trooping the Colour is a ceremony to honour Queen Elizabeth's official birthday. The Queen celebrates her 90th birthday this year. REUTERS/Dylan Martinez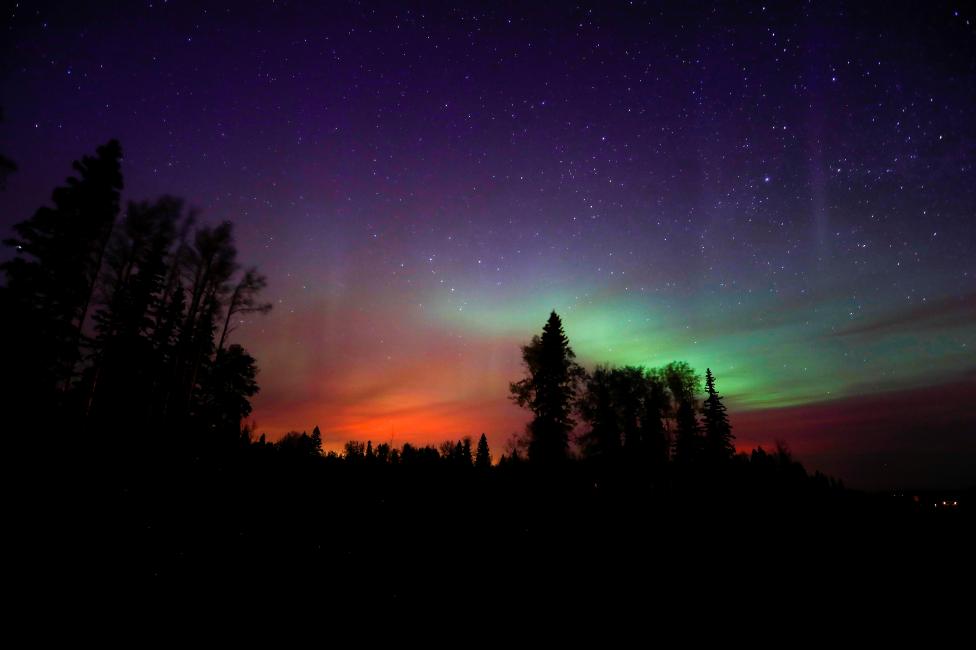 The wildfires glow underneath The Northern Lights, also known as the Aurora Borealis, near Fort McMurray, Alberta, Canada, May 7, 2016. REUTERS/Mark Blinch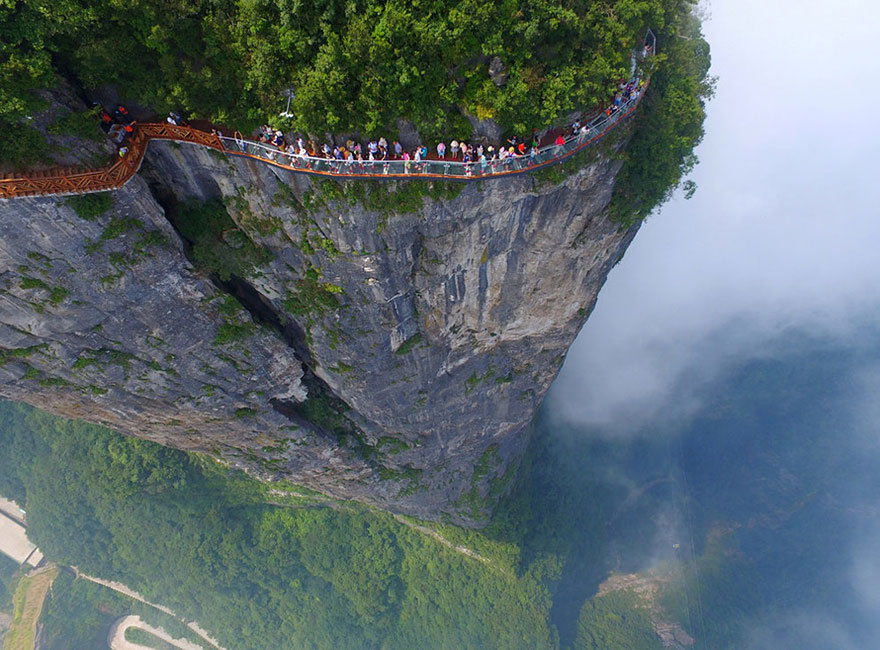 People walk on a sightseeing platform in Zhangjiajie, Hunan Province, China, August 1, 2016. REUTERS/Stringer
[via Reuters, see their full list here]
We need your VOTE!
We are incredibly excited to once again be up for the Best Photographic Blog Award at the 2016 SA Blog Awards! Please take a moment and vote for us by clicking on the SA Blog Awards Badge below – Thank you!