Fujifilm cameras are renowned for their design, engineering and colour science. If you are an enthusiast image maker who's been in the market for making a Fujifilm purchase, the newly launched Fujifilm X-S10 might just be the perfect model to integrate you into the Fujifilm system while delivering excellent stills and video performance. Let's unpack what this portable, intuitive mirrorless camera has to offer.
Do you understand the difference between DSLR's and mirrorless cameras? If you don't, you can watch our beginner-friendly breakdown of what they are, how they work, and the advantages and disadvantages of both systems.
The X-S10 was designed to fill the gap between Fujifilm's X-H and X-T models. While it is not as high-powered as something like the X-T4, it nonetheless possesses all the necessary specifications to shoot great quality photographs and video clips. Unlike other Fujifilm ranges that were characterised by ISO and shutter speed dials on the top panel, the X-S10 has a PASM dial which allows you to quickly switch between different shooting modes. Apart from this departure from their usual design, the X-S10 offers new but still familiar ergonomic features that existing Fujifilm shooters will love, including a small form factor and light weight, a deep, secure hand grip and extremely simple physical controls.
We reviewed the Fujifilm X-T4 when it came out at the beginning of 2020. Those who need a refresher on its specifications, handling and image making performance can check out our in-depth, hands-on video review on our YouTube channel, OrmsTV.
The X-S10 weighs only 465g, which is markedly lower than the X-T4 (607g) and the X-H1 (623g). The robust, newly designed hand grip gives you a solid, confident handling experience, regardless of the size of the attached lens. The switch from ISO/shutter speed dials to a single mode dial will make this camera more attractive to shooters coming from a Canon, Nikon or Sony background, as this is a standard feature among these manufacturers. Existing Fujifilm users should not fret, however, as this new dial will work in conjunction with the front and rear command dials and FN dial to offer tactile controls for exposure settings like shutter speed, aperture and ISO, while also allowing quick, analogue-style access to features like exposure compensation and film simulation modes. Finally, the 180 degree 3.0-inch 1.04M-dot vari-angle LCD monitor is a wonderful addition to the X-S10's design, providing you with the ability to get more interesting angles and shoot video more conveniently.
The Fujifilm X-S10 delivers classic Fujifilm image quality thanks to its 26.1 megapixel, back-side illuminated APS-C X-Trans CMOS 4 sensor and quad-core X-Processor 4 CPU. These two key features join forces to provide between 8 fps (using the MS) and 20 fps (burst, on ES) stills shooting and snappy 0.02 sec autofocus with both Tracking Face and Eye AF capabilities that is accurate even down to -7EV. For those who like to get really creative with their colour and exposure values, the X-S10 has eighteen of Fujifilm's legendary film simulation modes, including Velvia, Provia and ETERNA Bleach Bypass.
Fujifilm understands that more image makers are shooting video than ever before, and in accordance with this knowledge, the X-S10 offers truly solid video capture capabilities. It can record a maximum of DCI 4K 30 fps (uncropped) and beastly 240 fps in FHD. The Face and Eye AF capabilities it offers in stills shooting are also available when recording video. Serious videographers will be impressed by its ability to shoot in F-log internally and output a 4:2:2 10-bit signal via the micro-HDMI port. It also includes a 3.5mm microphone port if you would like to capture audio directly into the camera via a secondary device. This audio can be monitored via the USB-C to 3.5mm headphone jack. Lastly, as one would expect from a Fujifilm mirrorless camera, the X-S10 has 5-axis in-body stabilisation that delivers 6.0 stops of stabilisation, meaning it is more stable than the X-H1.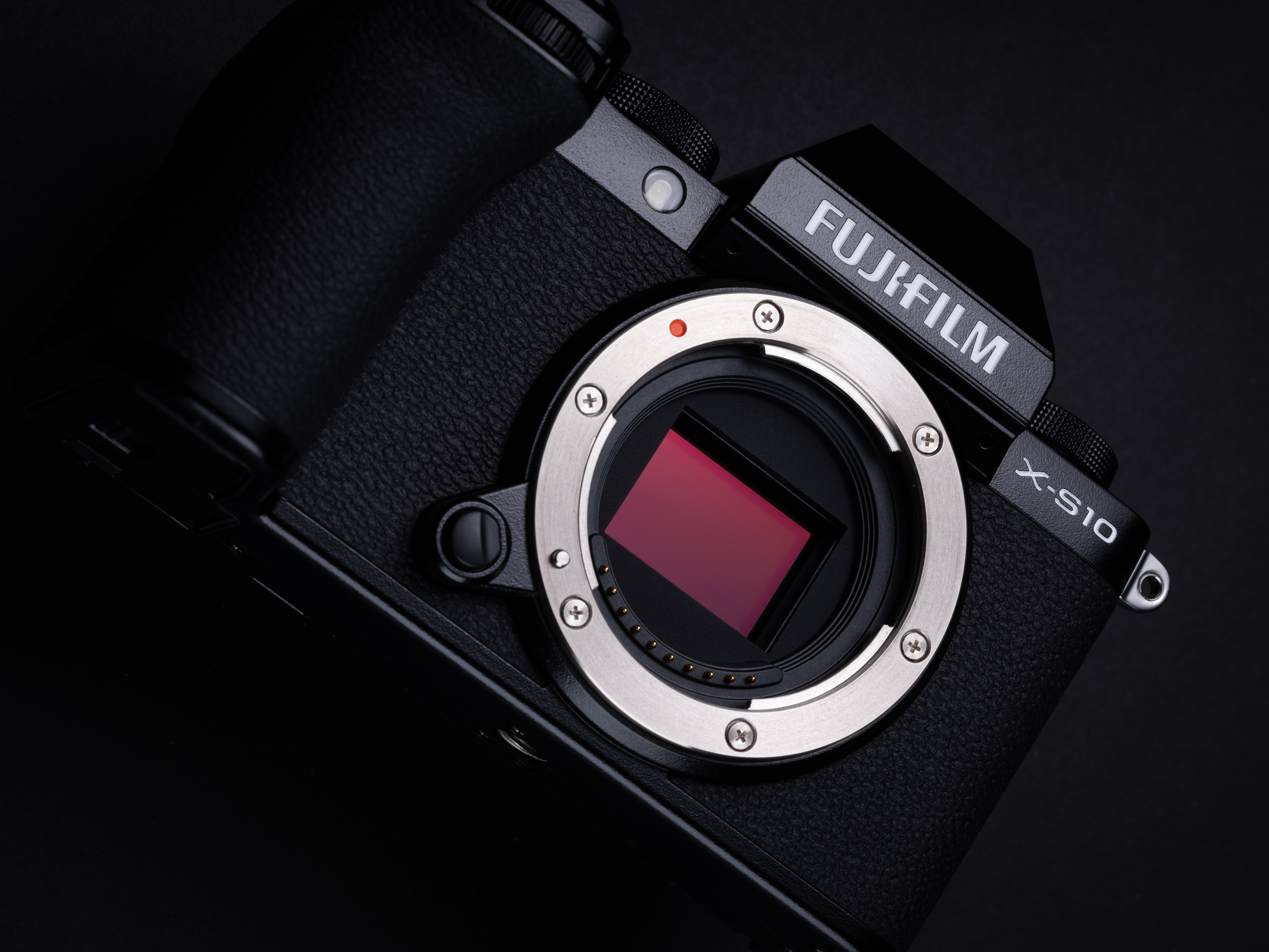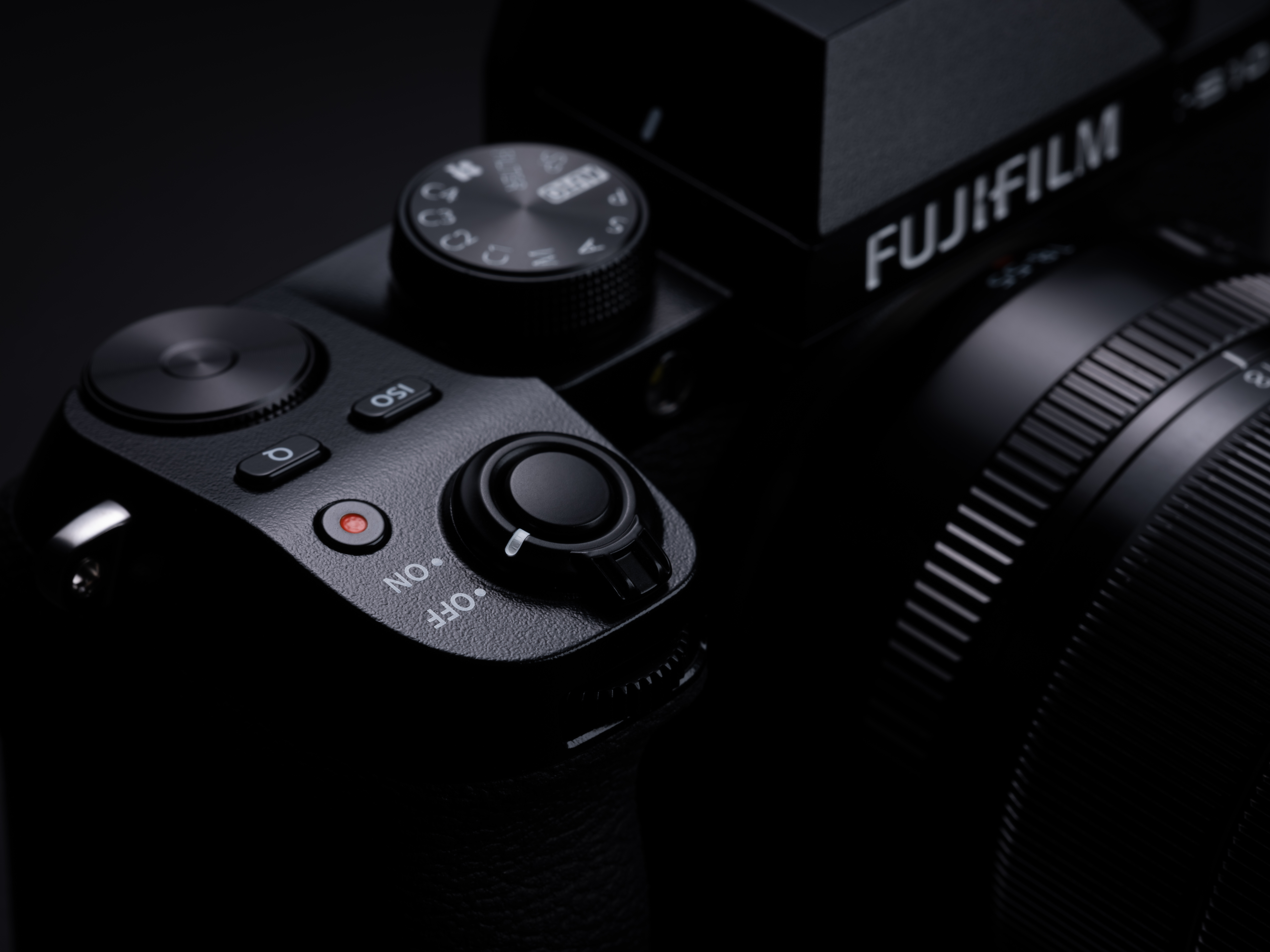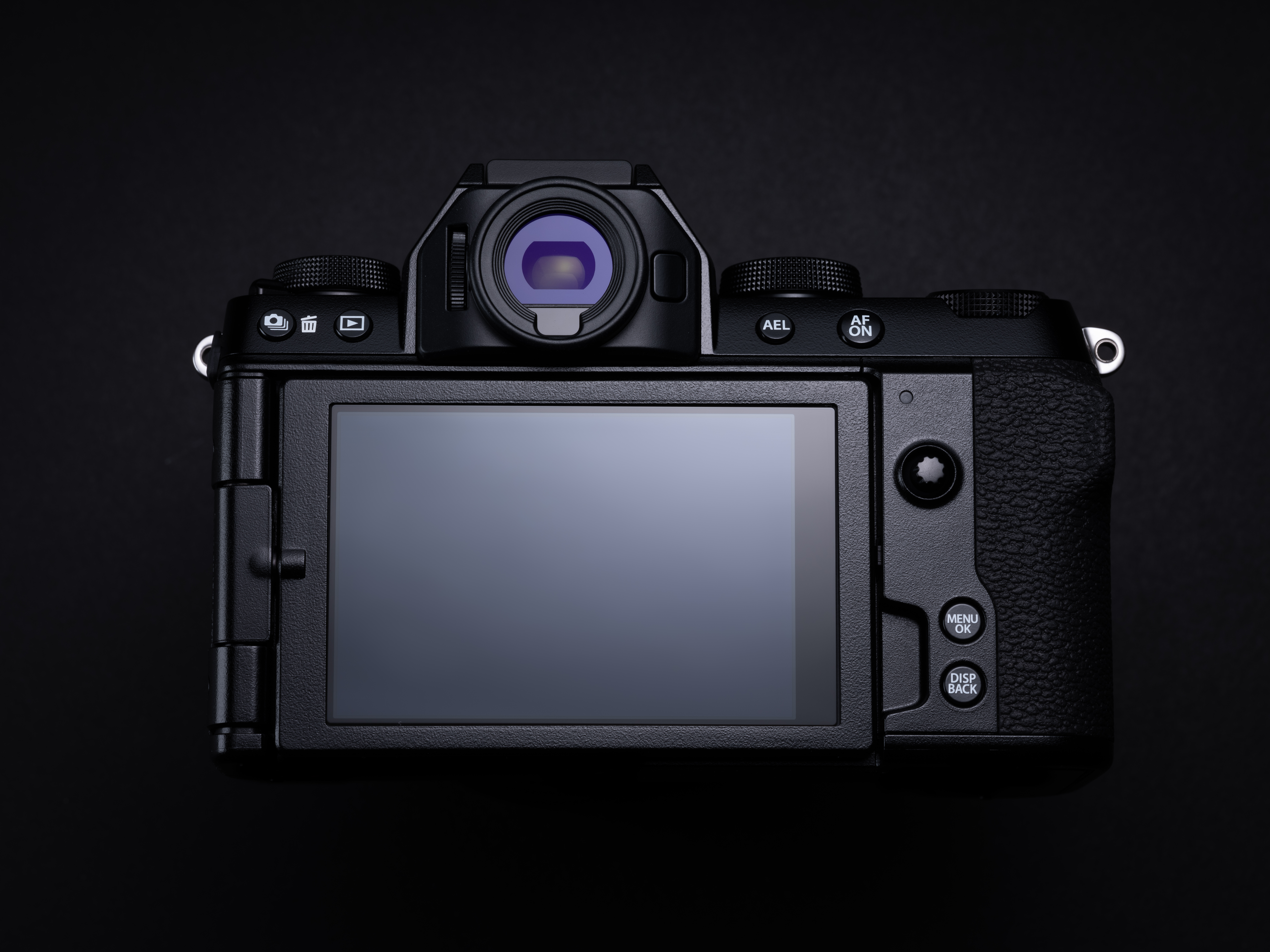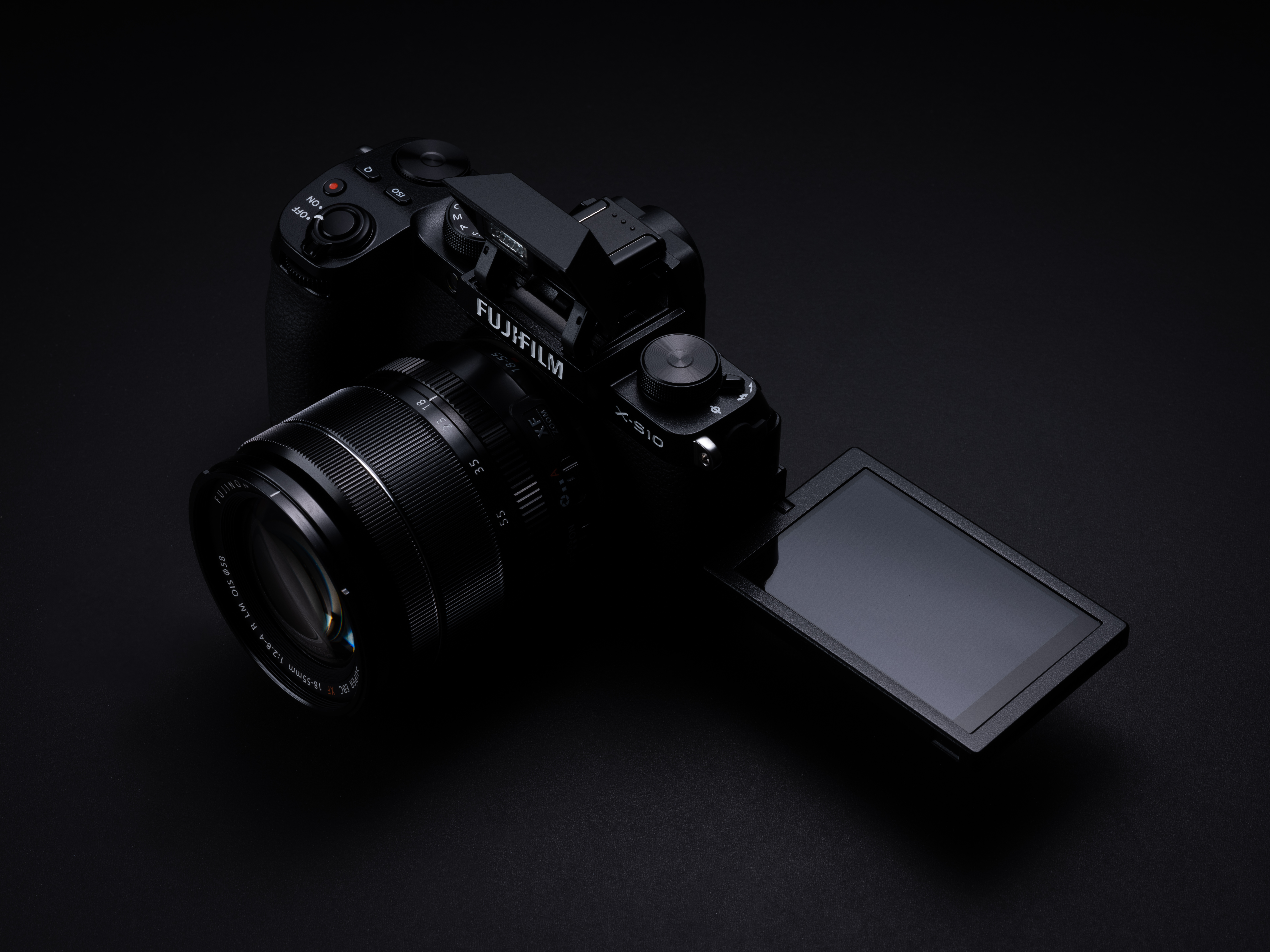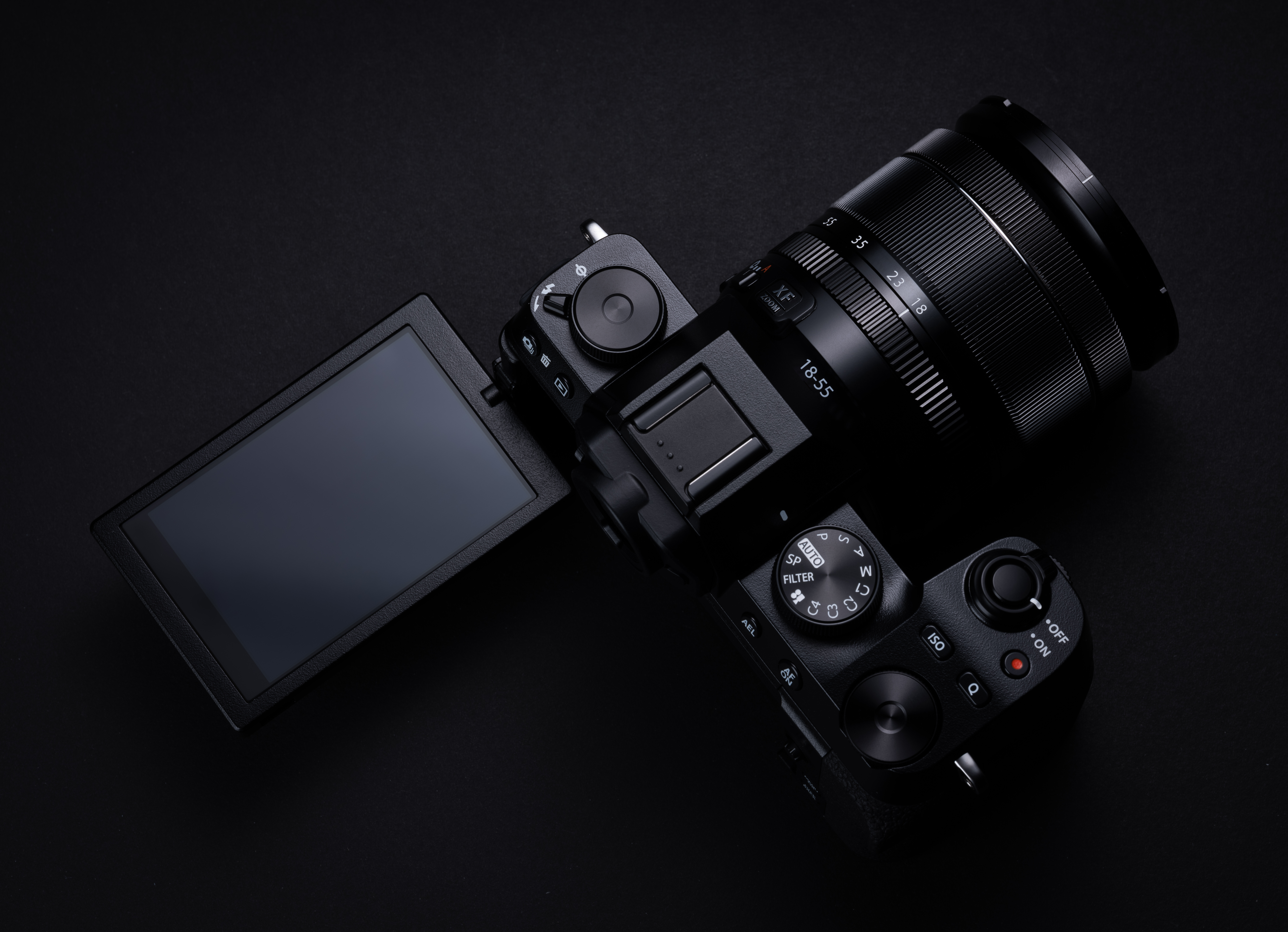 Key Specifications
465g weight
New single mode dial for simplified shooting
180 degree 3.0-inch 1.04M-dot vari-angle LCD monitor
2.36M-dot EVF
Single SD / SDXC card slot
26.1 megapixel, back-side illuminated APS-C X-Trans CMOS 4 sensor
Quad-core X-Processor 4 CPU
8 fps shooting using MS and 20 fps burst shooting on ES
Tracking Face and Eye AF for stills and video
18 film simulation modes
5-axis in-body stablisation
DCI 4K 30 fps (uncropped) / 240 fps in FHD, F-Log offers internally
4:2:2 10-bit signal via the micro-HDMI port
Discover more about how the Fujifilm X-S10 makes image making more accessible than ever before by visiting Orms Direct. You can purchase the X-S10 as a single unit, with a 18-55mm lens, or with a 16-80mm lens. We do not have an exact ETA on stock arrival yet, but it is anticipated that this mirrorless camera will be available from mid-November 2020.