Have you visited the new Orms Print Room & Framing website yet? Take a quick tour of some of our favourite features.
Our brand new Orms Print Room & Framing website is now live, and we couldn't be more excited to share it with you!
Quick link: Just looking for the new Orms Create & Print design software?
Download it now!
We've been hard at work creating an amazing website to display and share the creative services that we are so passionate about!
As well as offering information about our various printing and framing offerings, the site will also showcase creative works by our incredibly talented customers, and you'll be able to download our new and user-friendly Orms Create & Print software.
Here's a brief tour of our favourite features of the new site:
Welcome to the Orms Print Room & Framing website
The home page showcases who we are, our printing and framing services, our creative solutions, and our talented customers.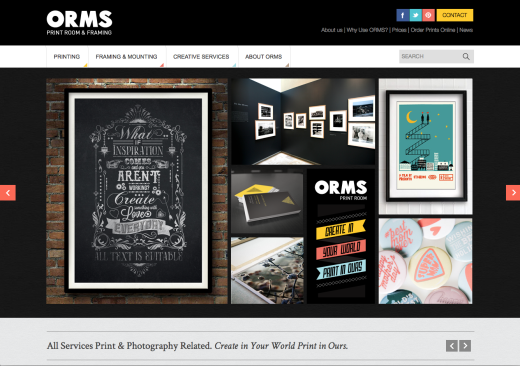 Download the new Orms Create & Print software
You can download our brand new Orms Create & Print Software from the site. With it you can order photogifts and photobooks online, with many more printing options and products to be added in the coming months. Download it now and enjoy using this user-friendly and advanced software!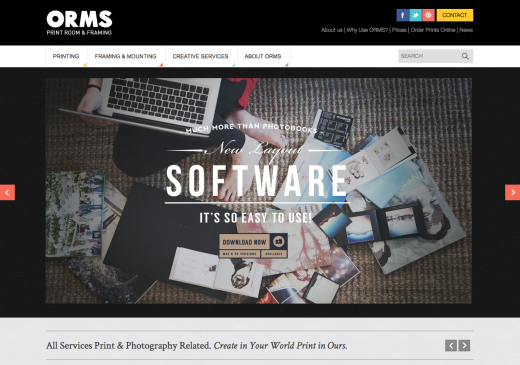 Everything you want to know in one place
The toughest part about creating the website was managing to keep the information organised and user friendly. We chose to go with a magazine style layout, and we love it! What do you think?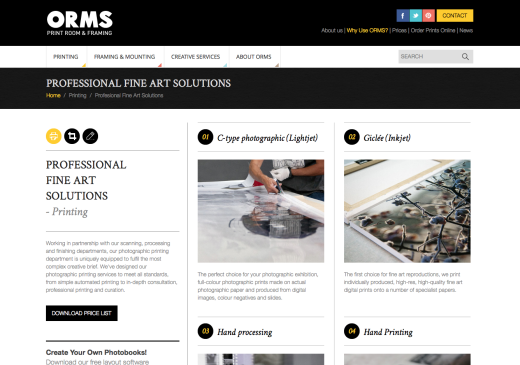 Featured Artists
We have also chosen to showcase our clients' work in our sample images – the Dibond page features pictures from the talented photographer Carla Liesching's recent exhibition opening at the Brundyn+ gallery.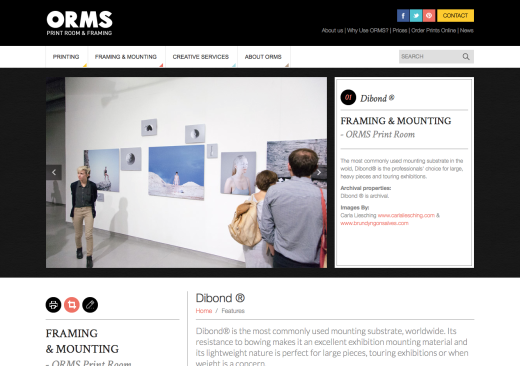 Meet The Team
One of our favourite parts of the website is where you get to meet the Orms Print Room & Framing team. We briefed everyone to choose an image that showcased who they were – have a look!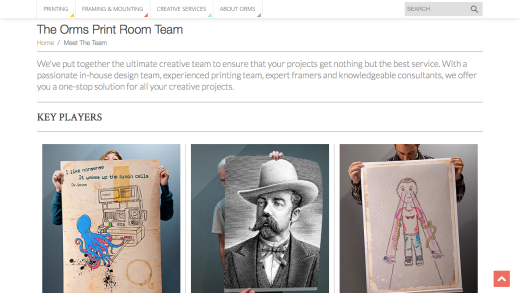 Please explore the new site!
We really hope you all enjoy the new site – please send us feedback via email or leave a comment below.