Zoom in on the image of your dreams with the new Tamron 150-500mm F/5-6.7 lens! This latest addition to their lineup is Tamron's first ultra-telephoto lens for full-frame mirrorless cameras that extends to the 500mm focal length, allowing you to dramatically capture distant subjects with VC and fast AF to ensure you'll never miss a magnificent moment.
Let's dive right in and unpack everything we know about this newest member of Tamron's lens range.
It will be astoundingly compact. At just 209.6mm long with a maximum diameter of 93mm, the 150-500mm F/5-6.7 comes in at a really hand-holdable size considering it is a 500mm-class ultra-telephoto zoom lens. Speaking of its zoom capabilities, the lens can be moved through its focal lengths by rotating the zoom ring through an arc of just 75 degrees. That's less than one-quarter of a turn! This functionality allows rapid adjustment to the desired focal length with minimal movement, avoiding missed opportunities and empowering instinctive compositions.
It will offer amazing image quality. The lens makes generous and effective use of several special lens elements that control various aberrations, including axial chromatic aberrations. These elements include one XLD (eXtra Low Dispersion), five LD (Low Dispersion), and two Hybrid Aspherical lens elements.
It will have a notable Minimum Object Distance. Offering excellent closeup shooting capabilities, the Tamron 150-500mm F/5-6.7 lens can focus as close as 0.6mm at the 150mm end and 1.8m at the 500mm end. It features a maximum magnification ratio of 1:3.1 at the minimum focal length of 150mm. These functionalities empower users to shoot powerful telephoto macro images — featuring subjects like flowers and insects — while maintaining a reasonable shooting distance.
It will deliver a high-speed, high-precision shooting experience with excellent quietness. The 150-500mm F/5-6.7 is powered by the highly acclaimed VXD linear motor focus mechanism that was first introduced in the 70-180mm F/2.8 Di III VXD. This motor focus mechanism provides extreme high-speed and high-precision movement and delivers exceedingly responsive performance. Even when shooting at the ultra-telephoto end, the lens provides fast, comfortable and accurate focusing at all shooting distances.
It will feature Tamron's acclaimed Vibration Compensation for excellent image stabilisation. The lens features a VC mode selection switch with three settings to deliver suitable stabilisation for a variety of shooting situations. The modes include a standard mode, one exclusively for panning and one for framing priority.
It will be in line with Tamron's durable build quality. The 150-500mm F/5-6.7 features a BBAR-G2 Coating to minimise ghosting and flare, and a Moisture-Resistant Construction and Fluorine Coating to provide extra protection. Additionally, it is compatible with many camera-specific features and functions, including Fast Hybrid AF and Eye AF.
It will boast additional features for even greater convenience. These features include:

an Arca-Swiss compatible tripod mount with strap attachment holes included,
a lens hood with a flexible, protective front portion,
a new switch design for improved operability which will prevent unintentional switching,
and a flex zoom lock mechanism to support greater usability.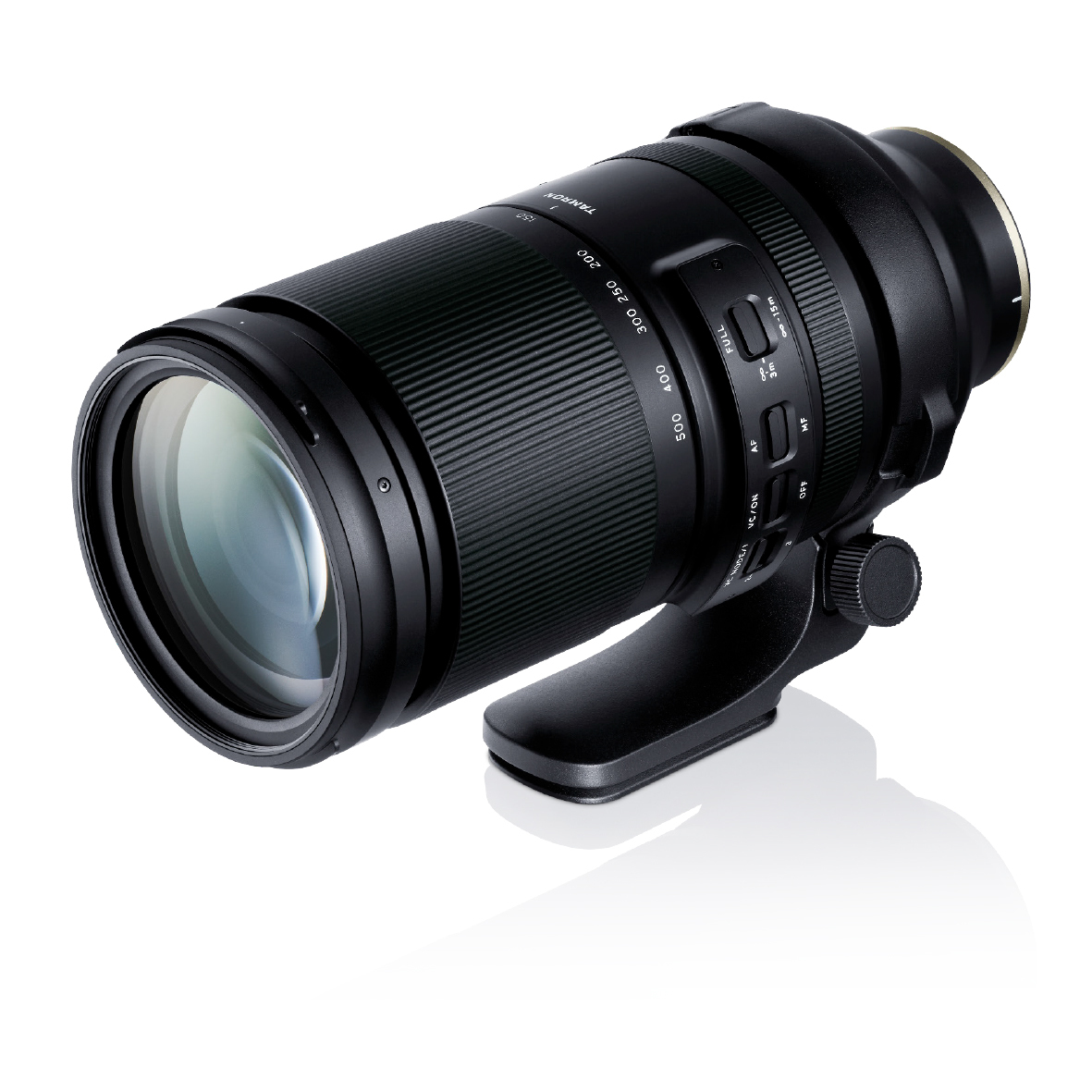 The lens is due to launch on June 10th. Find out more on our website, Orms Direct.