Seize the power to be unstoppable with Nikon's latest flagship mirrorless camera, the Nikon Z 9. This hybrid stills/video mirrorless monster is designed to surpass expectations with beastly performance and many breakthrough features that are firsts for the manufacturer.
The autofocus system in the Z 9 utilises a newly developed deep learning-based algorithm. This technology allows the Z 9 to simultaneously detect up to 9 subjects (including people, animals, and vehicles) in both stills and video. What's more, it's able to do this without the shooter having to toggle back and forth to switch settings. This powerful feature, coupled with the 405-point auto-area AF that enhances AF acquisition and the tracking of small subjects and their movements, makes for a highly efficient and effortless shooting experience.
In addition to the robust AF features mentioned above, the Nikon Z 9 now possesses 3D-tracking in stills mode. This first-time feature allows shooters to lock onto and track the fastest moving subjects, from runners to race cars. Finally, the impressive subject detection performance capabilities are enhanced by the high-speed processing from the new EXPEED 7 processor. Capturing split-second moments has never been this easy.
This emphasis on capturing fleeting moments in time is furthered by the Z 9's 120 fps continuous shooting. This functionality is supported on NIKKOR Z lenses, as well as 94 kinds of NIKKOR F lenses with AF. The Z 9 can also shoot continuously at 20 fps and capture more than 1 000 frames in JPEG or RAW, even when flicker reduction is turned on. This is again possible thanks to the high processing capability and large buffer of the EXPEED 7 processor, and rapid write speed provided by a CFEXpress Type B card.
Thanks to the blackout-free Real-Live Viewfinder on the Z 9, you can now shoot confidently and never miss a moment. Previously, blackout-free shooting meant the same frame was displayed to prevent interruption of the finder image. Not with the Z 9. Its Real-Live Viewfinder surpasses conventional OVF and EVF performance by displaying the actual movement of the subject within the scene, meaning every single micro-moment is smoothly and continuously confirmed with no skipped frames or loss of view. This viewfinder is also the brightest in the world, boasting a newly equipped Quad-VGA panel that is compatible to adjust the viewfinder brightness up to 3000cd/m2 in response to various lighting conditions.
For the first time, the Z 9 features a 4-axis vertical and horizontal tilting image monitor. This provides outstanding flexibility when shooting at dynamic angles. The interface on the 3.2-inch touchscreen monitor switches automatically when you change from a horizontal to vertical orientation. Additionally, the monitor display is customisable, so shooters can choose their preferred display depending on the type of scene they are shooting.
The Dual-Stream technology in the Z 9 coupled with the 45.7 effective megapixel stacked CMOS sensor allows for still image reading that is 12x faster than ever before. Additionally, it is capable of processing the display images for the EVF or monitor and still image data separately but yet simultaneously while recording. This functionality is enhanced by the impressive 10x faster processing speed of the EXPEED 7 processor, which is also the key enabler of the aforementioned powerful deep learning technology that drives the Z 9's subject detection algorithm, and the internal 8K recording.
More on the Z 9's video features: the maximum resolution of 8K is available at 30 fps, with 4K being offered at up to 120 fps. The Z 9 is designed to efficiently dissipate heat, allowing videographers to record 8K 30 fps for up to approximately 125 minutes. Time-lapses are also available in 8K, and the Z 9 supports both H.265 (HEVC) and Apple ProRes 422 HQ; the latter is available up to 4K 60 fps unless you are shooting in FHD 24/25/30 fps. Additionally, Nikon has indicated that future firmware updates will include the ability for the Z 9 to capture internal 12-bit RAW video at 8K 60 fps and more.
The Nikon Z 9 is Nikon's first full-frame mirrorless camera constructed without a mechanical shutter. This allows it to shoot with minimal rolling shutter distortion and a faster scan rate. The sensor is protected by the safety lock adopted by the in-camera VR, a brand-new sensor shield, and dual coating to guard against dust. Externally, the Z 9 is sealed to produce dust- and drip-resistant performance equivalent to the rugged D6.
When the in-camera Vibration Reduction (VR) and lens VR, the latest version of Synchro VR in the Z 9 delivers up to 6-stop IBIS, making handheld shooting even smoother than before. It also offers electronic VR thanks to the improved performance from EXPEED 7.
Shop the Nikon Z 9 camera body now on Orms Direct.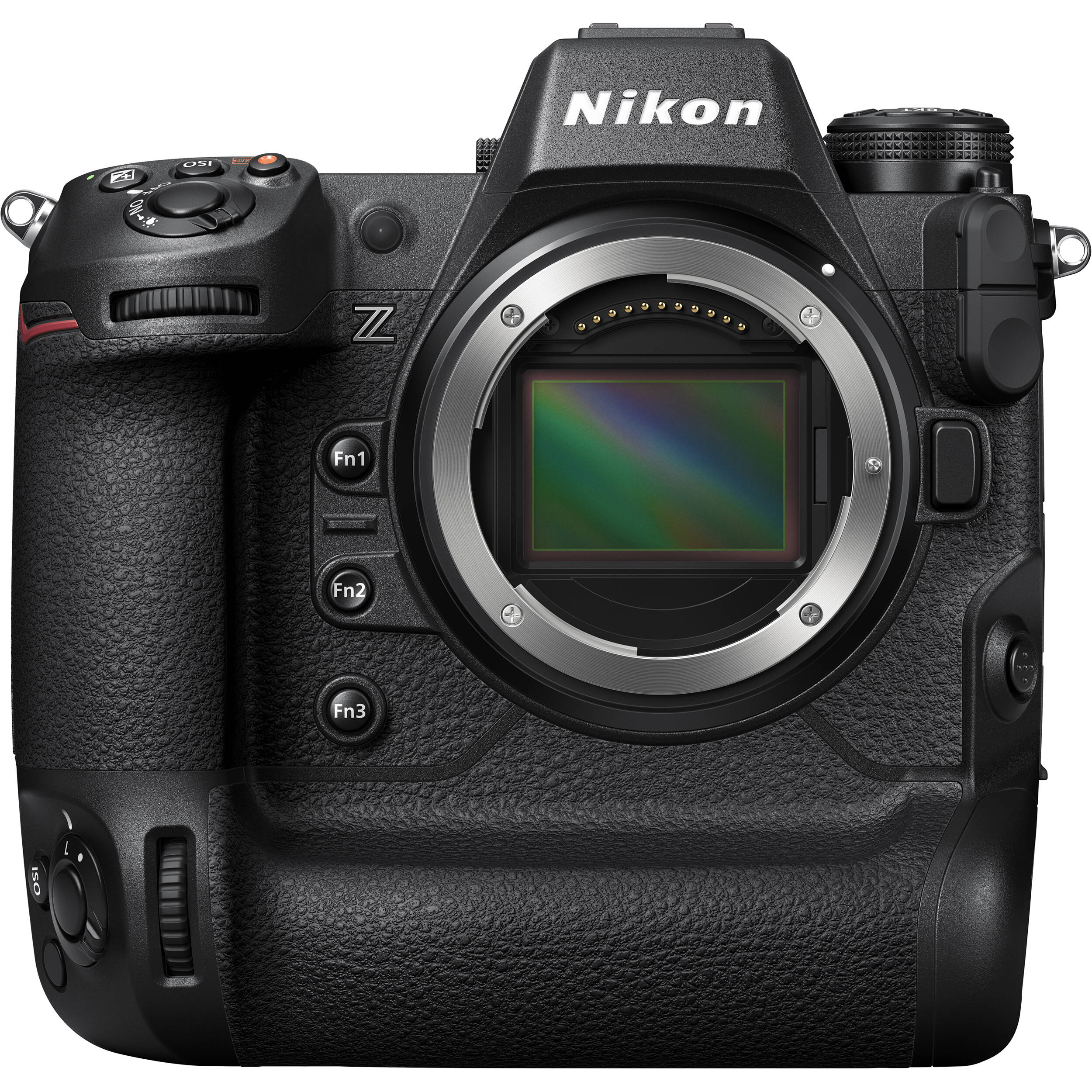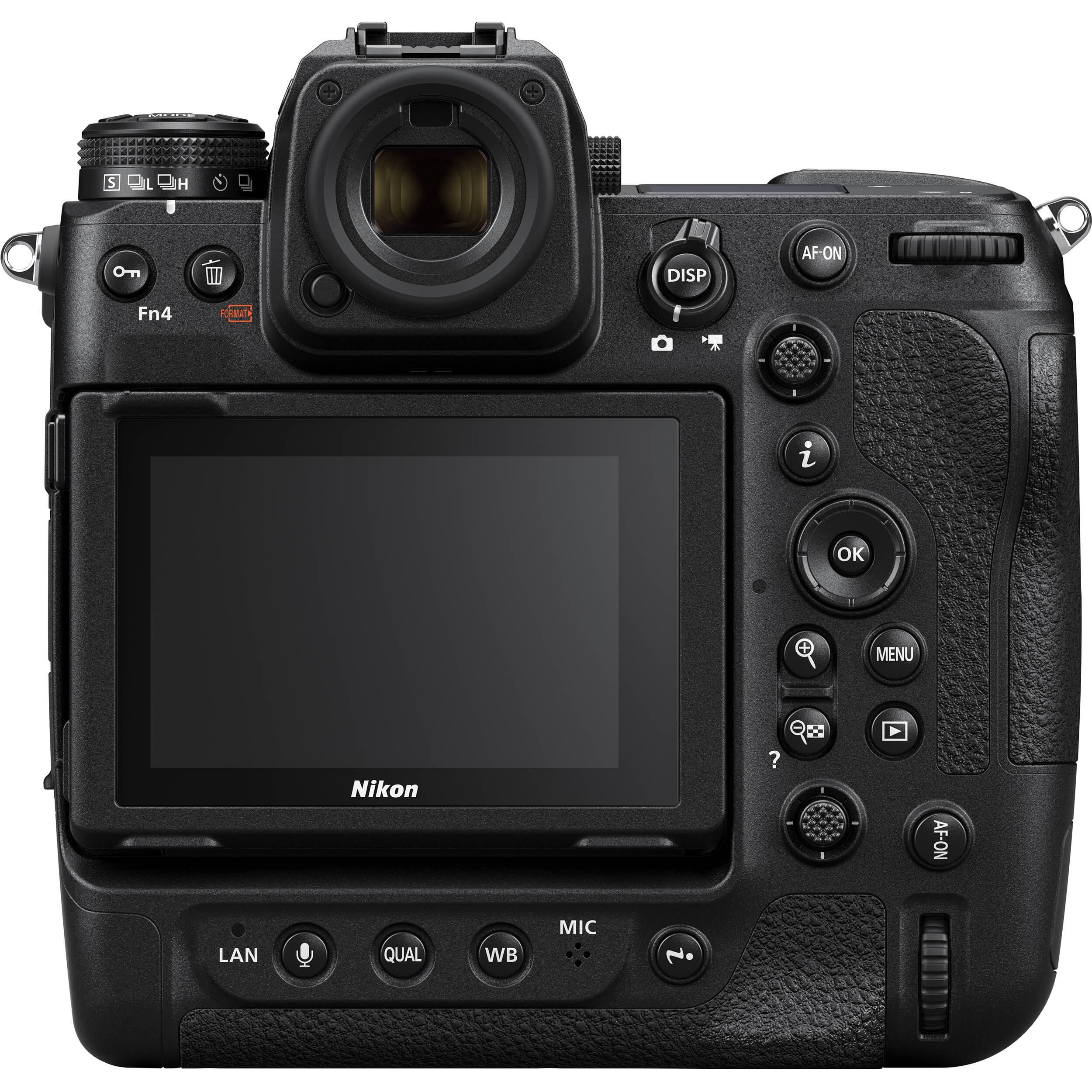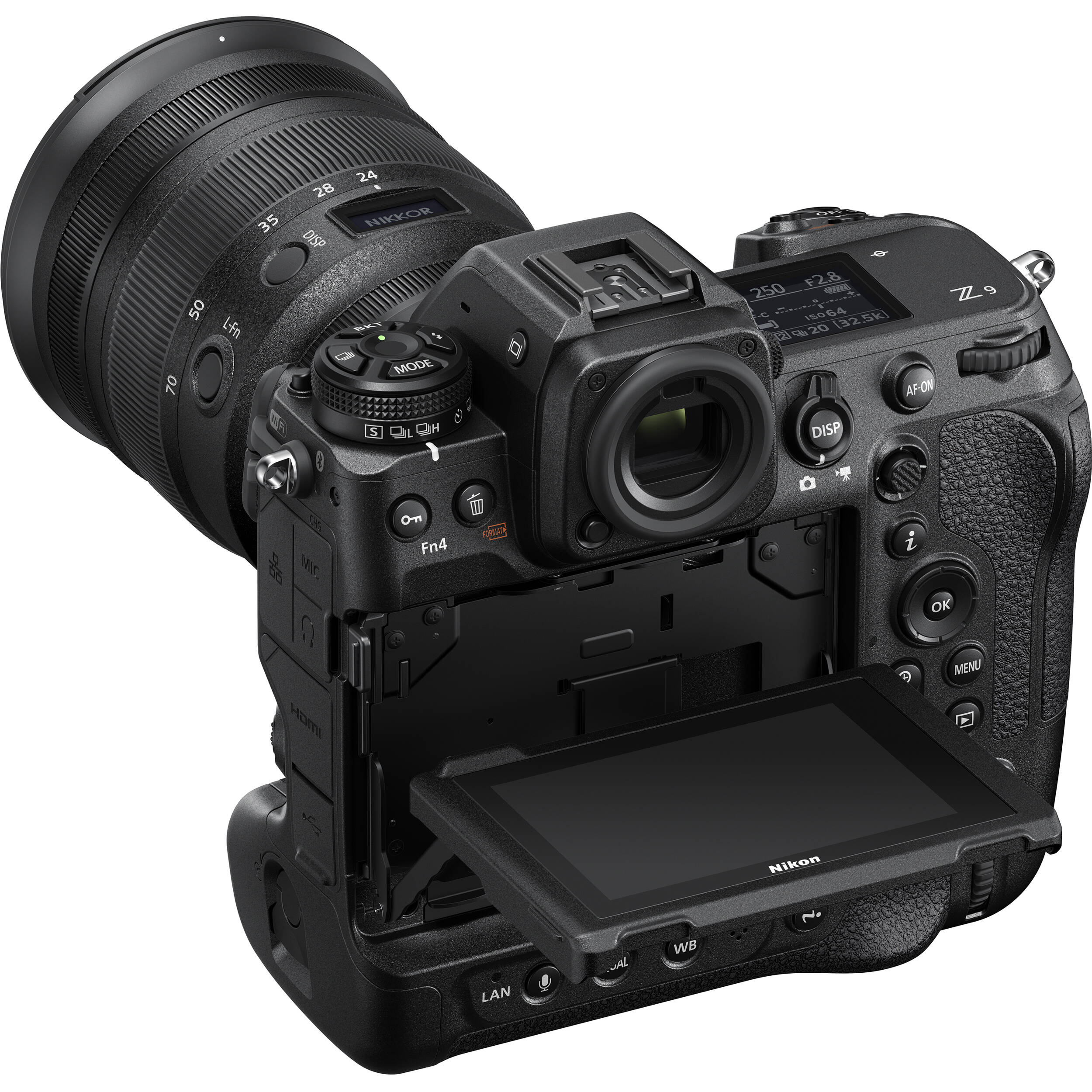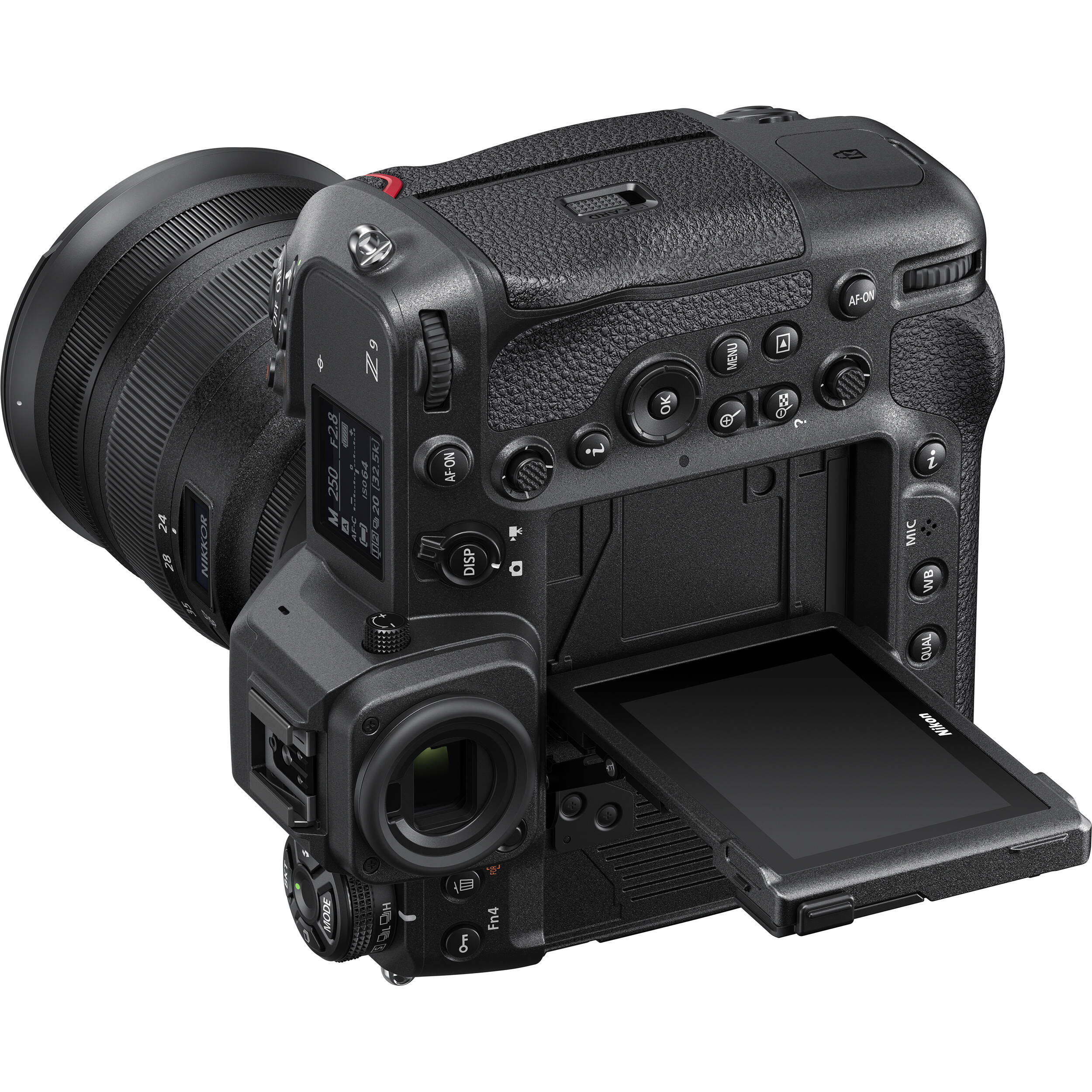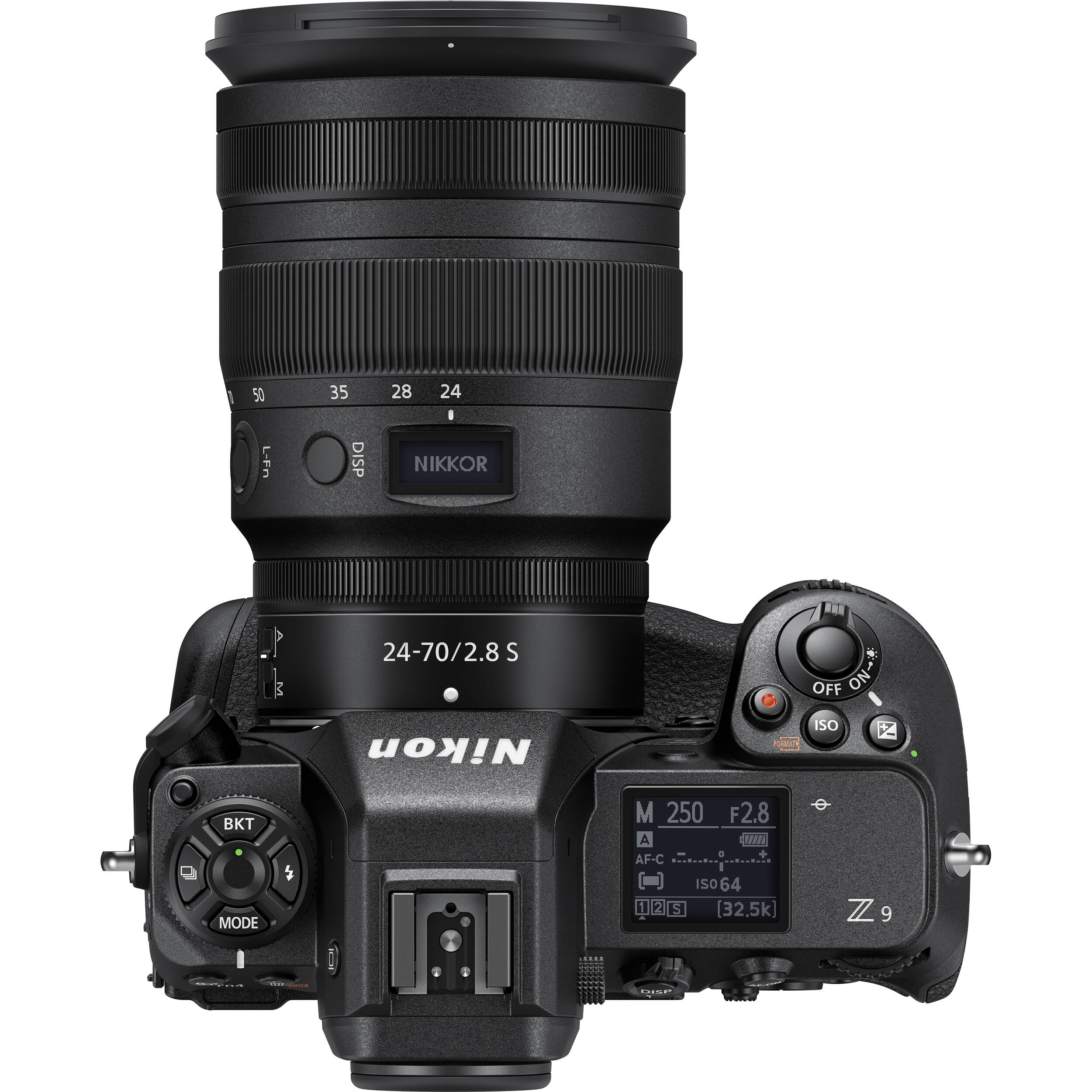 NIKKOR Z 100-400MM RELEASED
The NIKKOR Z 100-400mm f/4.5-5.6 VR S has also been released. This is the first super-telephoto zoom lens in the S-Line that is the lightest in its class, weighing in at a mere 1 355g. It boasts superior dust- and drip-resistance and anti-fouling performance. Perfectly suited to sports and wildlife photography, the lens has an impressive minimum focusing distance of 0.75m at its 100mm focal length, meaning it can also step up in a closeup shooting environment. When shooters need to go the distance and get a boost in focal range, the 100-400mm can be connected to a 1.4x or 2.0x teleconverter, reaching 560mm and 800mm focal lengths respectively.
The Extra-low Dispersion (ED) and Super ED lens elements provide minimal colour bleeding and fringing and chromatic aberration, with impressive edge-to-edge sharpness. Additionally, the Nano Crystal Coat and ARNEO Coat minimise ghosting and flaring for improved clarity and sharpness, even in the presence of a strong light source.
The 5.5-stop stabilisation provided by the Vibration Reduction in the 100-400mm syncs with the 5-axis VR of applicable Nikon camera bodies, further compensating for yaw, pitch, and vertical and horziontal camera shake. It also features a sport VR mode that provides a stable viewfinder image, even when shooting in a continuous burst mode. Easier operation is delivered by the newly adopted Inner Balance Technology that reduces the shifting of the center of gravity of the lens barrel as the focal length is adjusted.
Shop the NIKKOR Z 100-400mm f/4.5-5.6 VR S on Orms Direct.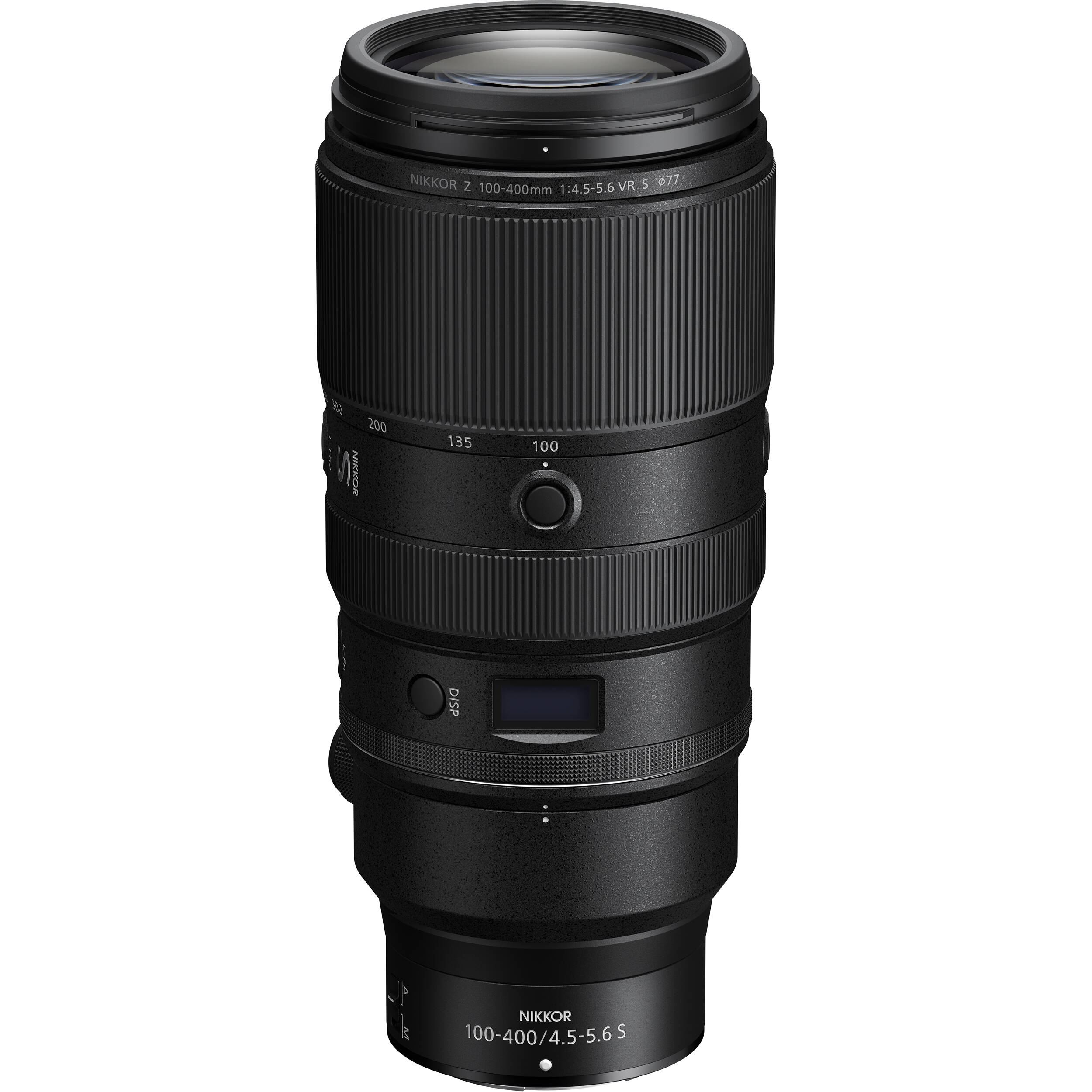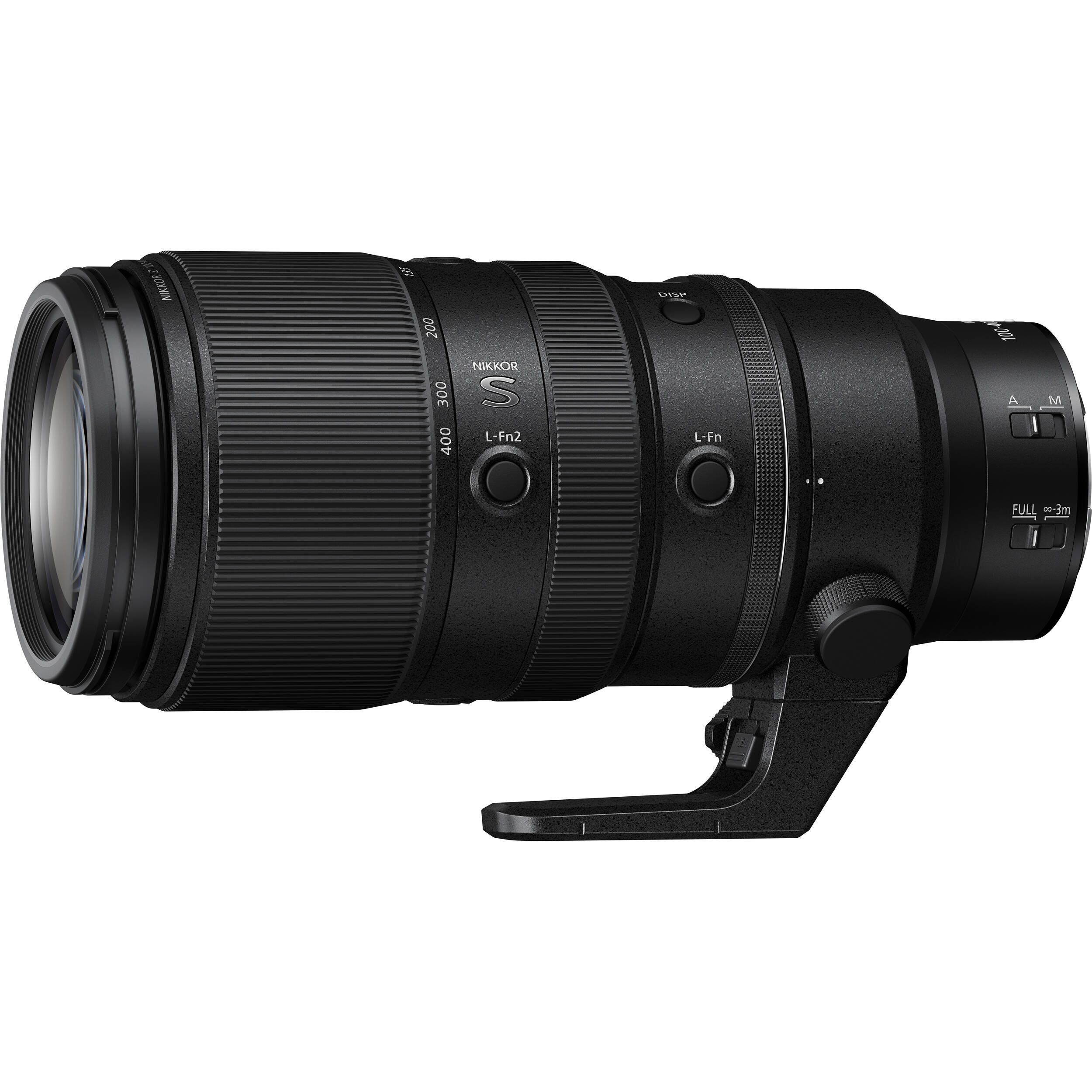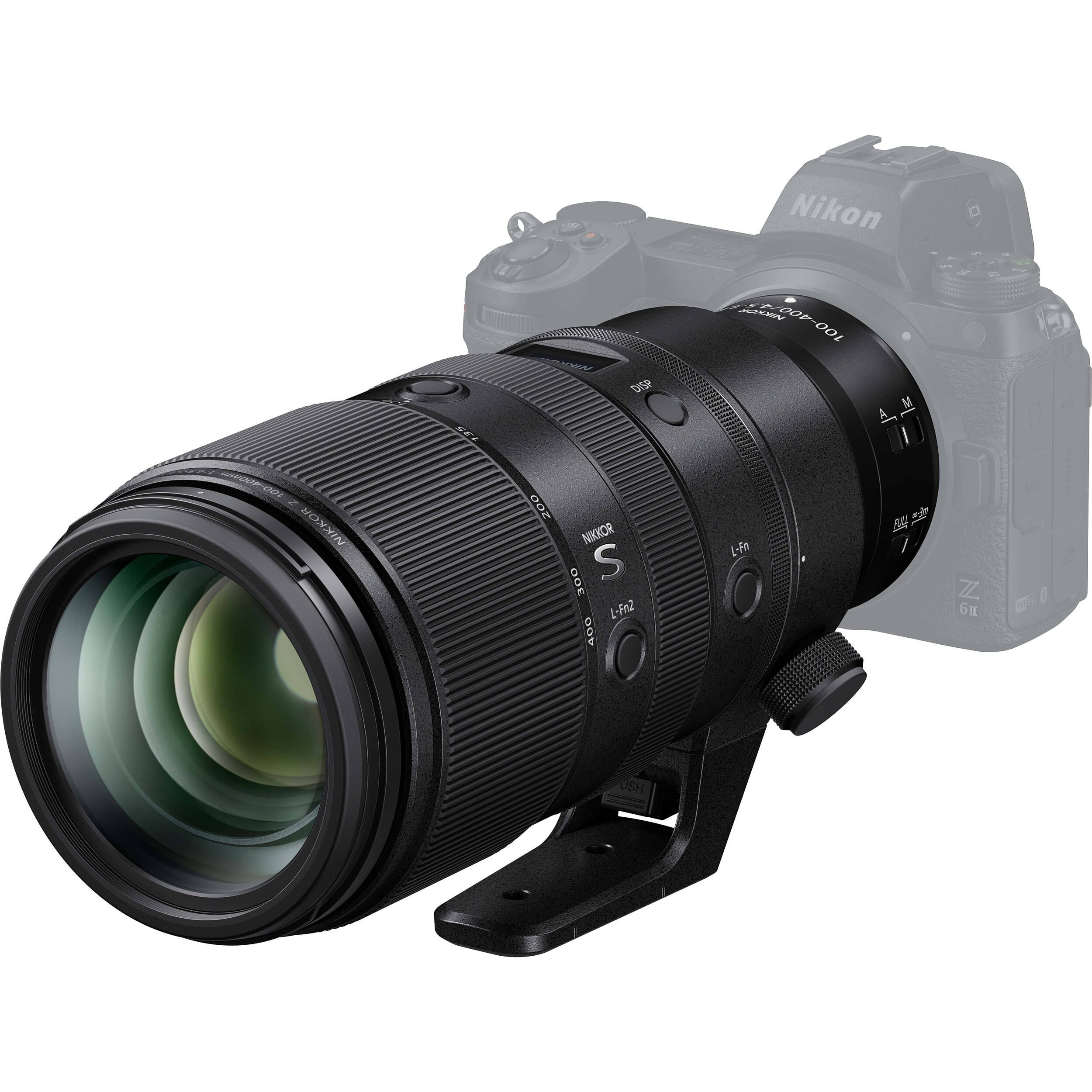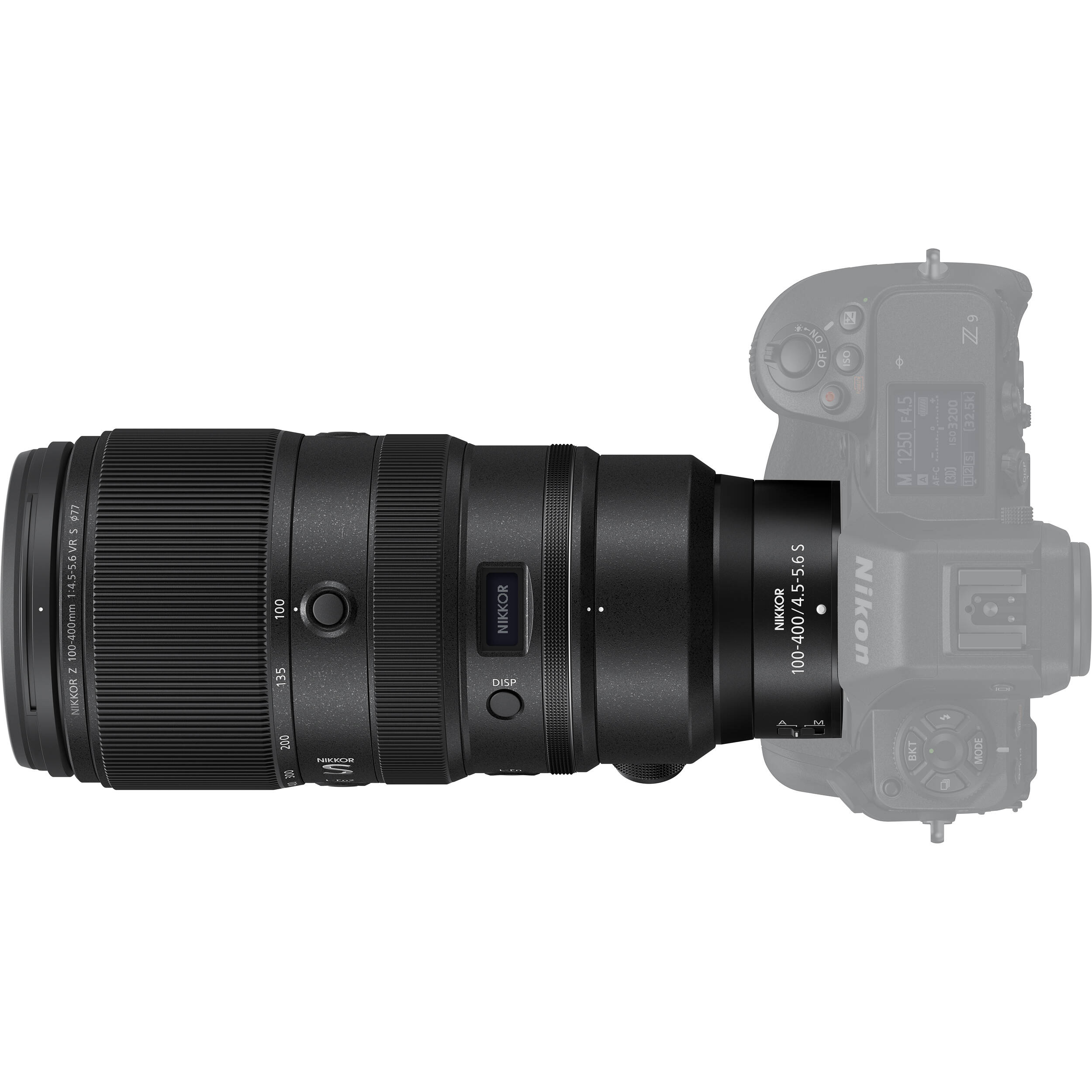 NIKKOR Z 24-120MM RELEASED
A brand-new lens in the NIKKOR Z lineup, the 24-120mm f/4 S delivers a broad focal range, from wide-angle to telephoto zoom. This versatile lens is ideally suited to capturing a wide variety of subject matter, from landscapes to portraits and even food photography. Additionally, the lens is highly portable, weighing approximately 630g. This is a great advantage for those who need to shoot a range of subjects on the go and don't want to lug around a bunch of different lenses.
Thanks to Nikon's proven dust- and drip-resistance and antifouling performance, the 24-120mm is ready to tackle all weather and all terrains. Its durability is enhanced by the fluorine coating on the outer surface of the frontmost lens element, which enables shooters to clean dust and dirt off the lens with a quick wipe.
As with the aforementioned 100-400mm, the 24-120mm features the same ED lens elements and specialised coatings to minimise chromatic aberration, colour bleeding, ghosting and flaring. For a more convenient and customisable shooting experience, the 24-120mm NIKKOR allows shooters to assign their most frequently used functions to its control ring and L-Fn button.
Shop the NIKKOR Z 24-120mm f/4 S on Orms Direct.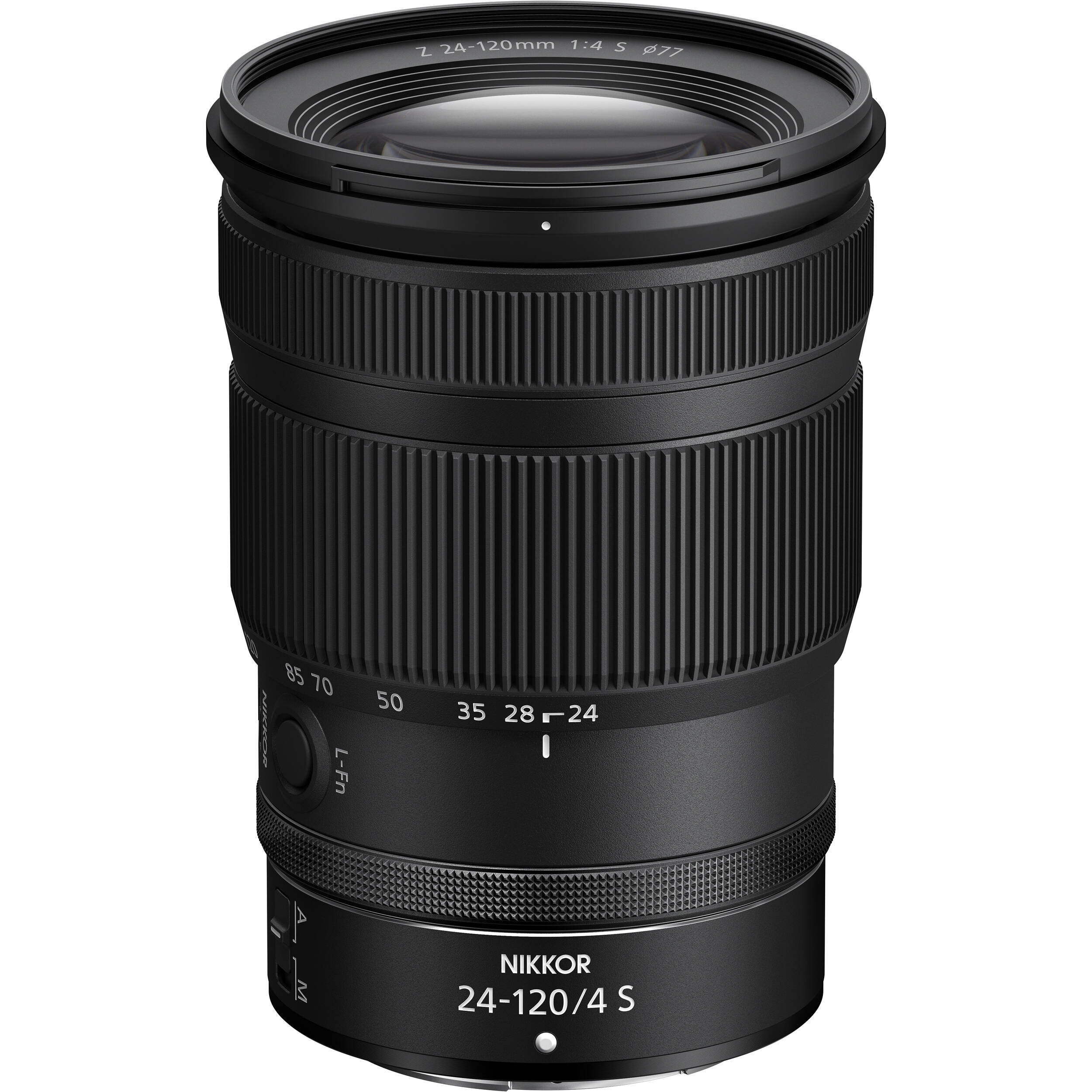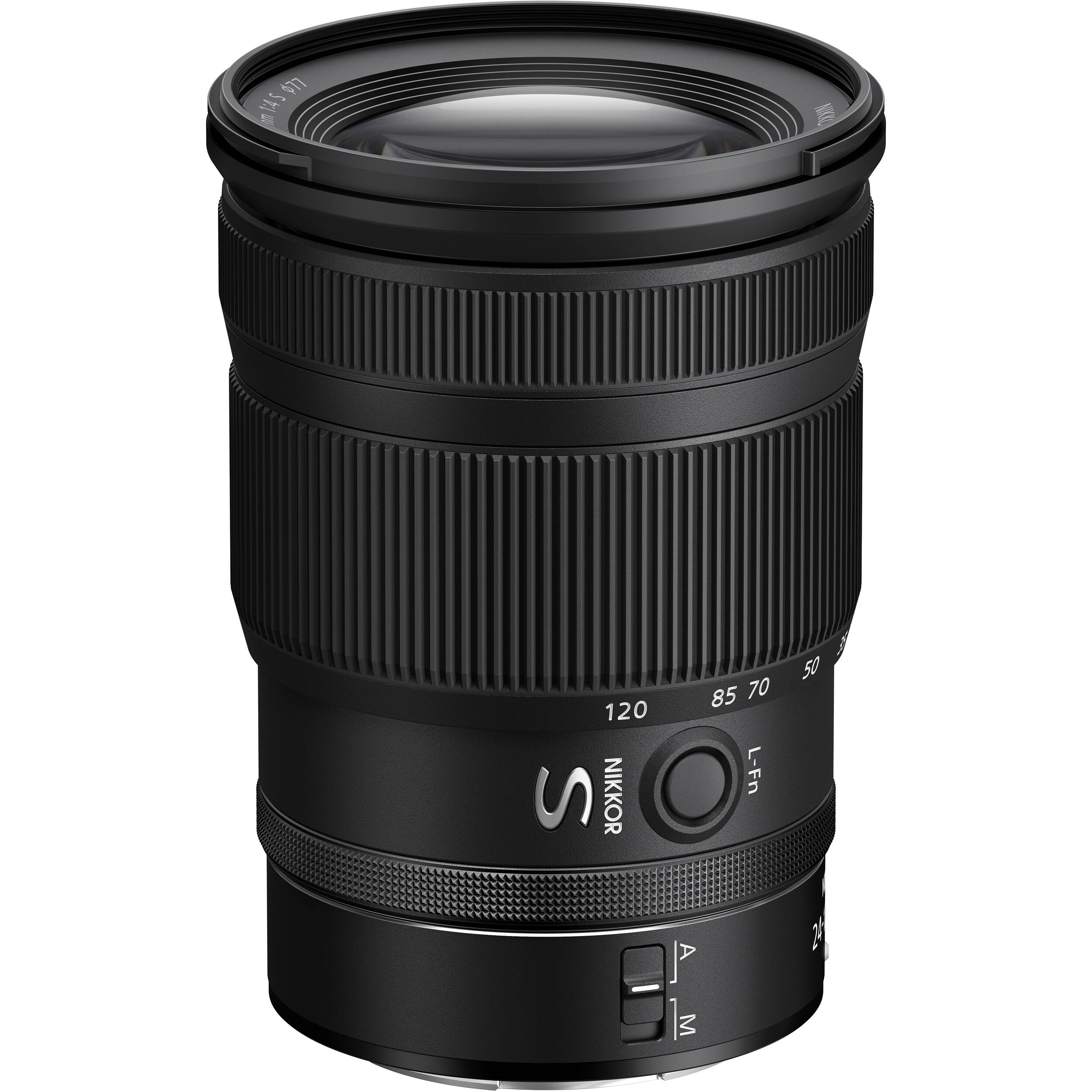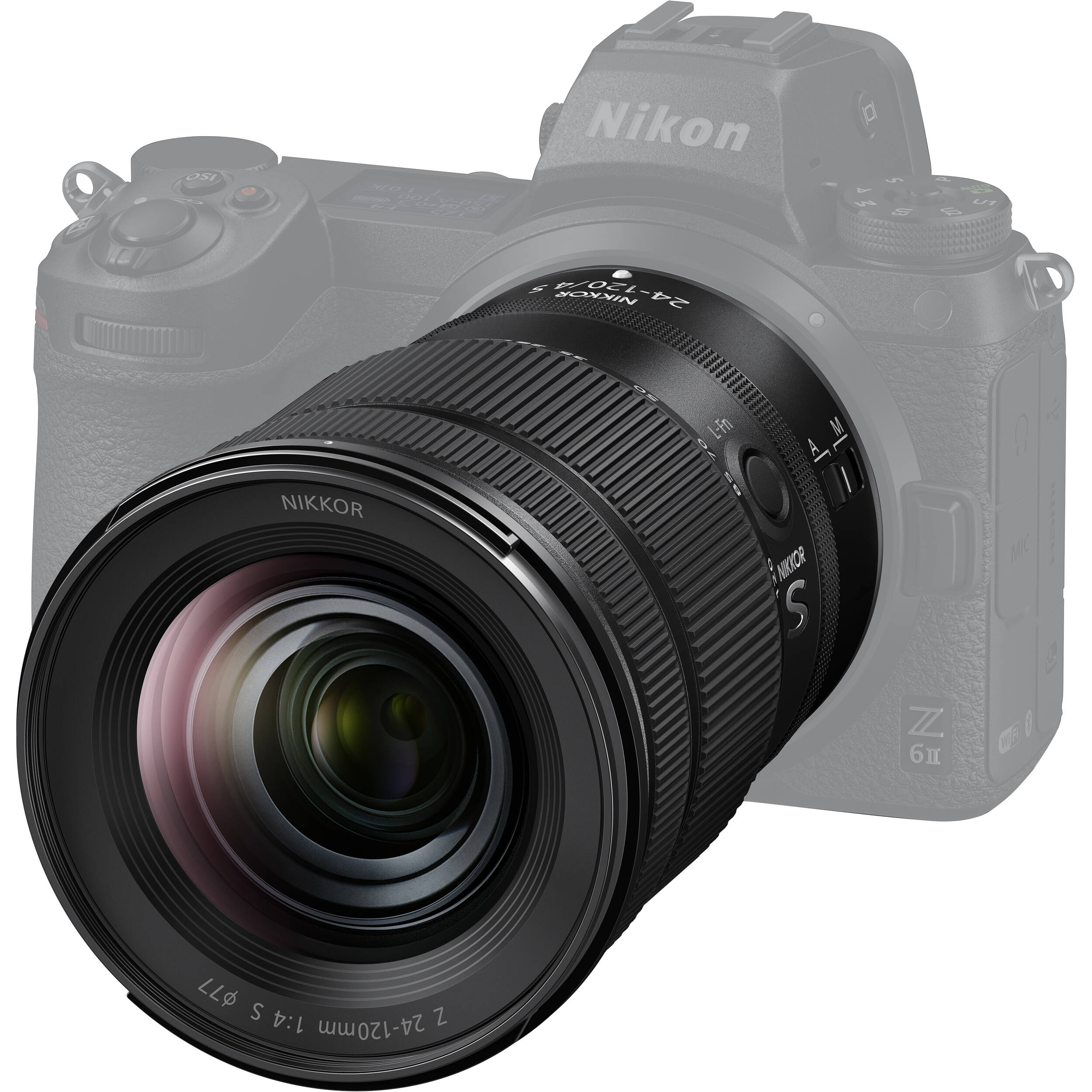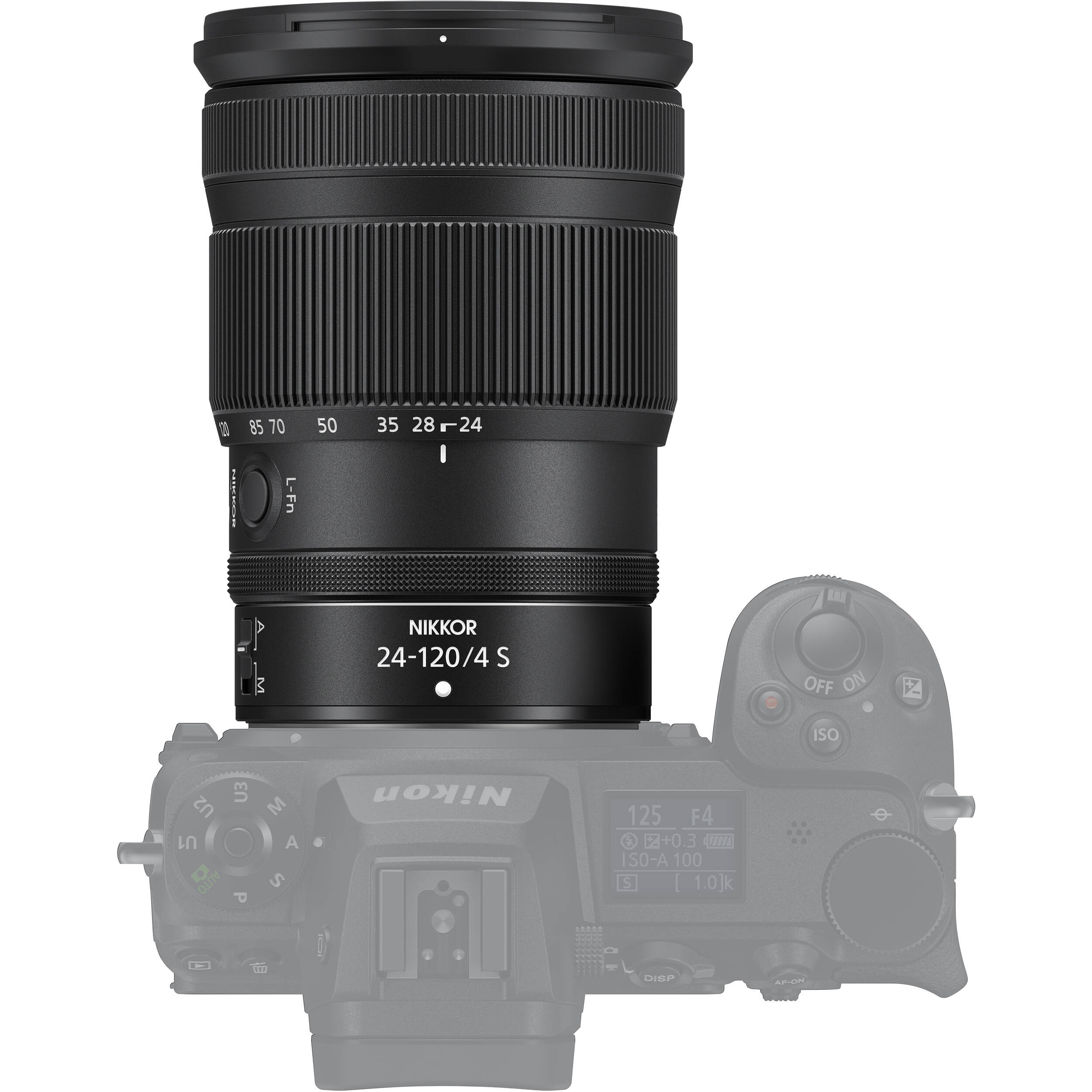 NIKKOR Z 400MM IN DEVELOPMENT
Along with the announcement of the Z 9, Nikon also announced that the all-new NIKKOR Z 400mm f/2.8 TC VR S super-telephoto prime lens is in development. This S-Line lens features a built-in 1.4x teleconverter. It is expected to render gorgeous bokeh and deliver a high-resolution end product. It also boasts a new coating that provides the highest anti-reflection performance in the NIKKOR line to date.
Discover the NIKKOR Z 400mm f/2.8 TC VR S on Orms Direct.