This year, Orms celebrates Women's Day with the launch of a year-long public project in collaboration with Iziko Museums of South Africa.
This Women's Day we kicked off an exciting campaign with Iziko Museums of South Africa, bringing art to the people. The People's Art is a collaborative project aiming to promote women artists and make art accessible to the public outside of conventional gallery spaces.
Women artists, especially women of colour, have historically received limited recognition and access and despite slight changes in recent years, the patriarchal rules are still very much the norm.  When one looks at these socio-economic factors in addition to South African society disregarding the role of artists, it is abundantly clear that the way we as citizens perceive artists needs to change and that art needs to be acknowledged as the essential tool for development and transformation that it is. This is what Iziko Museums of South Africa and Orms hope to achieve through The People's Art, making such art accessible to the general public.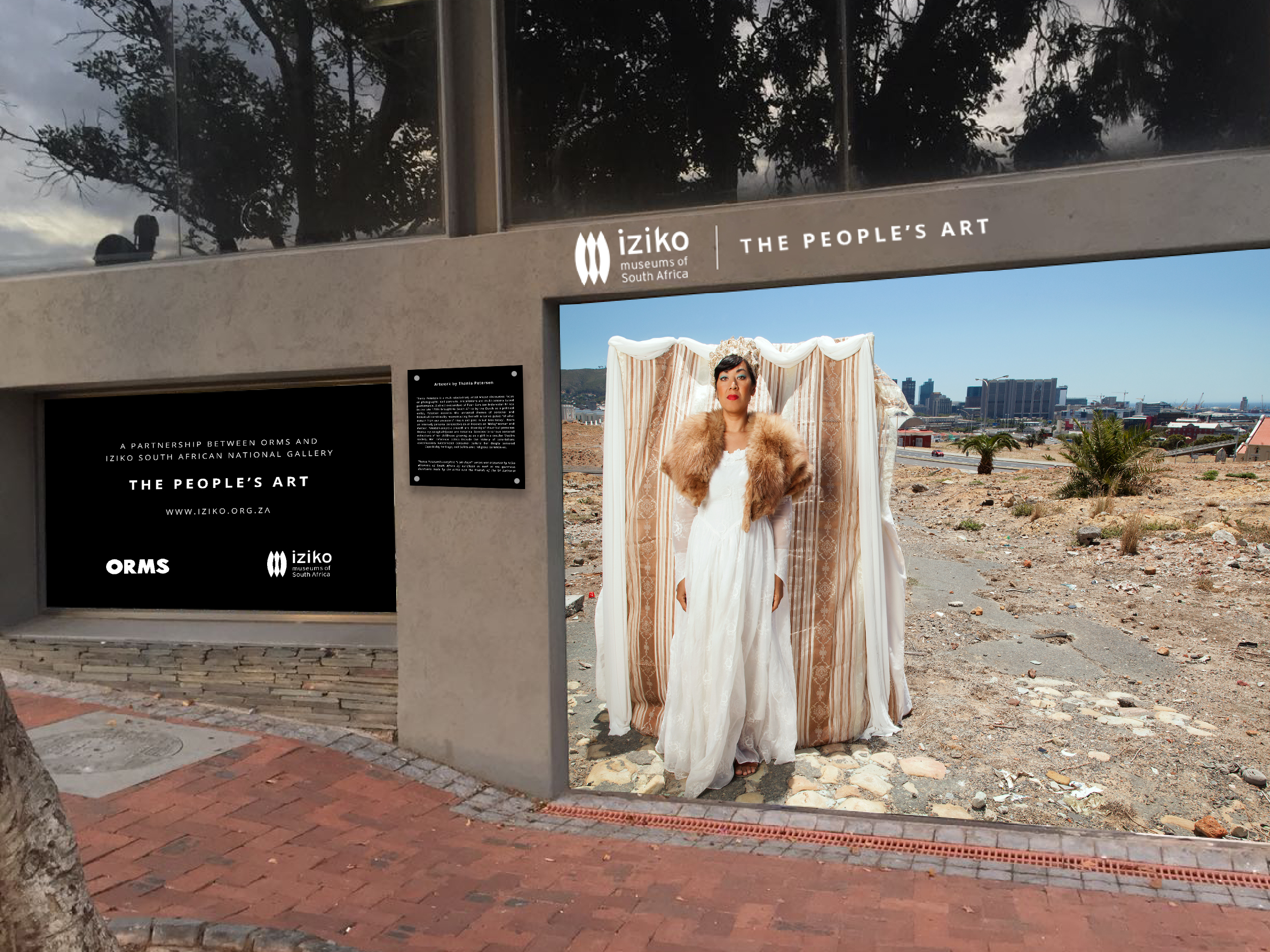 Every three months, The People's Art campaign will feature a new artwork from the permanent collections of the Iziko South African National Gallery, printed and installed by Orms Print Room & Framing on the streets (on the corner of Orms Print Room & Framing and Roeland Street), with the first feature being that of Thania Petersen's 'Location 4: District Six'. Thania Petersen's complete "I am Royal" series was acquired by Iziko Museums of South Africa by purchase as well as via generous donations made by the artist and the Friends of the SA National Gallery.
As a direct descendant of Indonesian Prince, Tuan Guru, Thania explores themes of personal and historical identity through her multi-disciplinary mediums with a focus on photographic self-portraits and installations. Thania's identity and experiences as an Indonesian 'Malay' woman and mother lay the foundation for her work as she adopts a 'breadth and diversity of theatrical personas from a mythological Queen and botanical Goddess to various personal reflections of her childhood growing up as a girl in a secular Muslim society'.
Petersen reconstructs the historical narrative through the colonial gaze and the impact of effects of the oppression embedded with that gaze, by exploring her ancestry and asserting herself in the 'geography of history and time', and essentially reinterpreting colonialism in order to "embrace the fullness of being human'. Using ceremonial Malay adornment and returning to significant sites of slavery, forced removal, Thania Petersen uses her experience of being Cape Malay to reclaim and elevate these spaces that have historically oppressed bodies of people of colour, thus asserting herself as a victor instead of a victim. 
"I think it is of utmost importance that the people of South Africa know that this collection belongs to them. It is theirs to enjoy and engage with. Most commuters don't have the time nor space in their lives to see their very own art collection, which the curators at Iziko National Gallery work so hard to collect and preserve for them. It is wonderful that the work can now spill out onto the streets and into the public for All to see at any given time of day or night." – Thania Petersen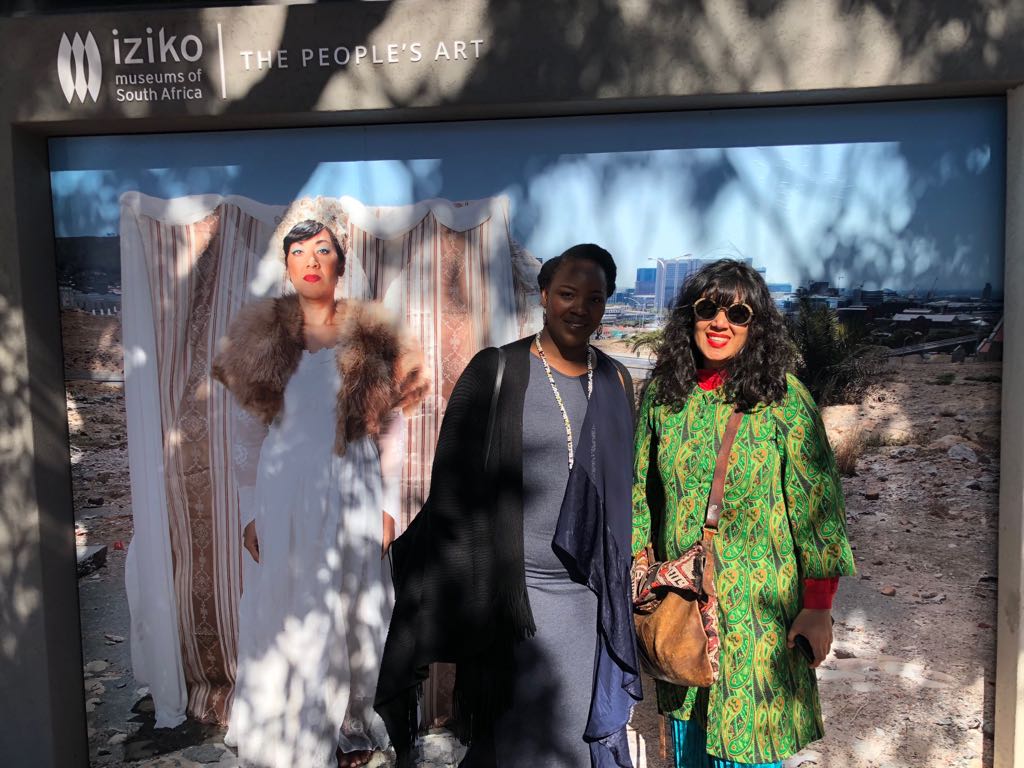 Enjoy Free Entry to the Iziko South African National Gallery, during Heritage Week, from 24 – 30 September 2018
For updates on future events, news, and exhibitions presented by Iziko be sure to follow them on Facebook and Twitter.