This is what it looks like when someone prints out all the photographs that get uploaded to Flickr in a day.
In order to visualise the amount of images that get uploaded to the internet every single day, artist Erik Kessels created an installation piece by printing out every single photograph uploaded to Flickr over a 24 hour period. Although the slightly bizarre project can be considered a bit wasteful (more than a million prints), it does emphasise the effect of digital photography in a connected world, i.e. a lot of photographs are shared every day.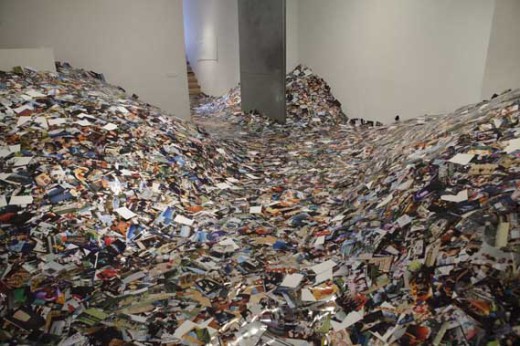 "We're exposed to an overload of images nowadays. This glut is in large part the result of image-sharing sites like Flickr, networking sites like Facebook, and picture-based search engines. Their content mingles public and private, with the very personal being openly and un-selfconsciously displayed. By printing all the images uploaded in a 24-hour period, I visualise the feeling of drowning in representations of other peoples' experiences."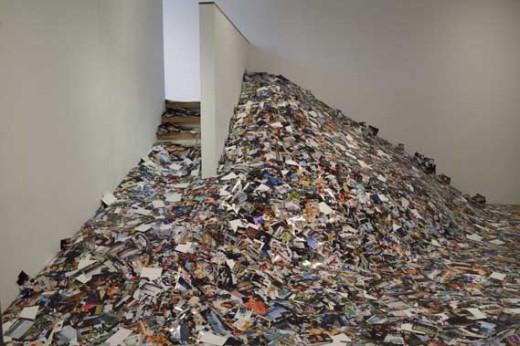 Is this good or bad? As Creative Review asks: "Can there ever be too many images in the world?" Well, we don't think so. Photography is an amazing expression of creativity, and the fact that it is now easier than ever before in history to share your photographs with others is amazing. And, as the global population keeps growing, more people out there are taking pictures – which is great! What do you think? Let us know in the comments!
The installation is not on show in South Africa – it's showing at Foam in Amsterdam, Netherlands.
Via PetaPixel.