Take a look at 6 different ways to set up your personalised canvas wall with Orms Print Room & Framing.
A canvas wall is the perfect way to add that extra bit of personality to a room. Whether it's in the form of thoughtfully chosen artworks organised around a similar theme or a mix of memorable family photographs, the possibilities are endless.
It can, however, seem like a rather daunting task – deciding what to put in them and how they can be arranged… It's great to know that it doesn't have to be that way!
The team at Orms Print Room & Framing have put together 6 canvas wall arrangements for you to choose from. Making adding personalisation to your space as easy as choosing your layout and images and leaving the rest up to the talented Orms Print Room & Framing Consultants.
Each of the six different layouts shown below come ready-to-hang and are stretched on a 30mm stretcher-bar. One final choice remains for your canvas wall, choose between white, black or mirrored wrap for your corners and you're on your way to the personalised canvas wall of your dreams.
Creating a perfectly balanced canvas wall has never been this easy! Let's take a look…
Layout 1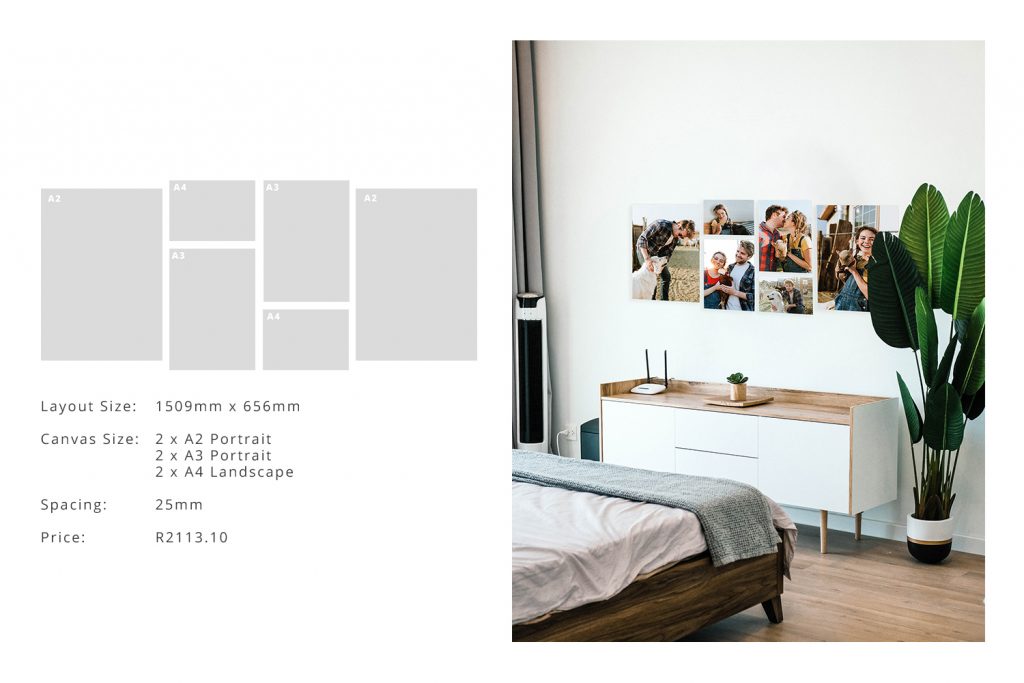 Layout 2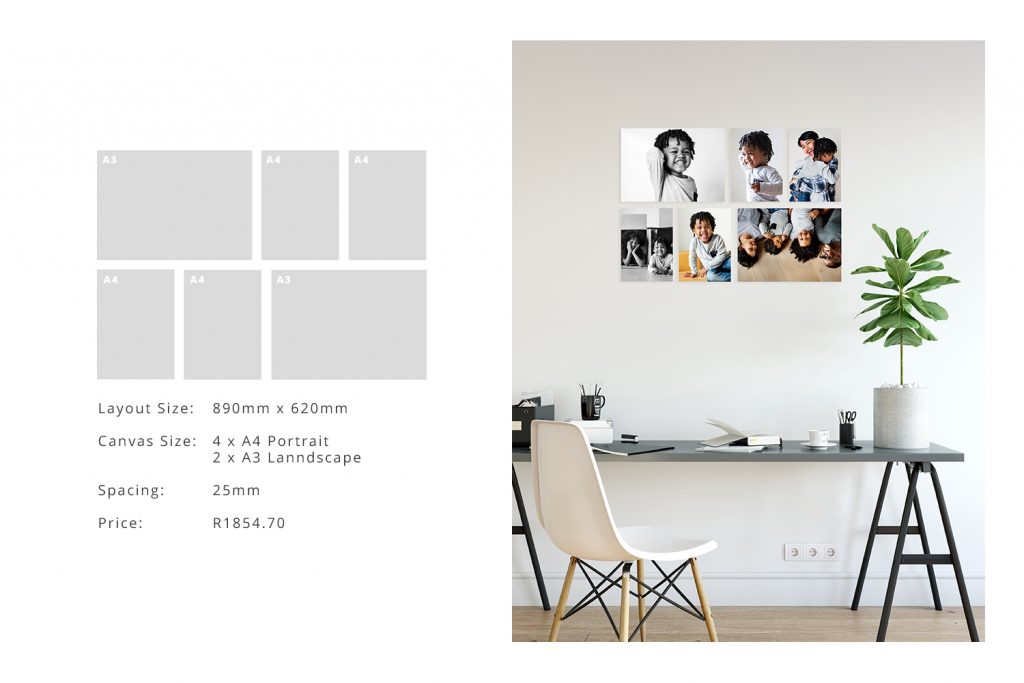 Layout 3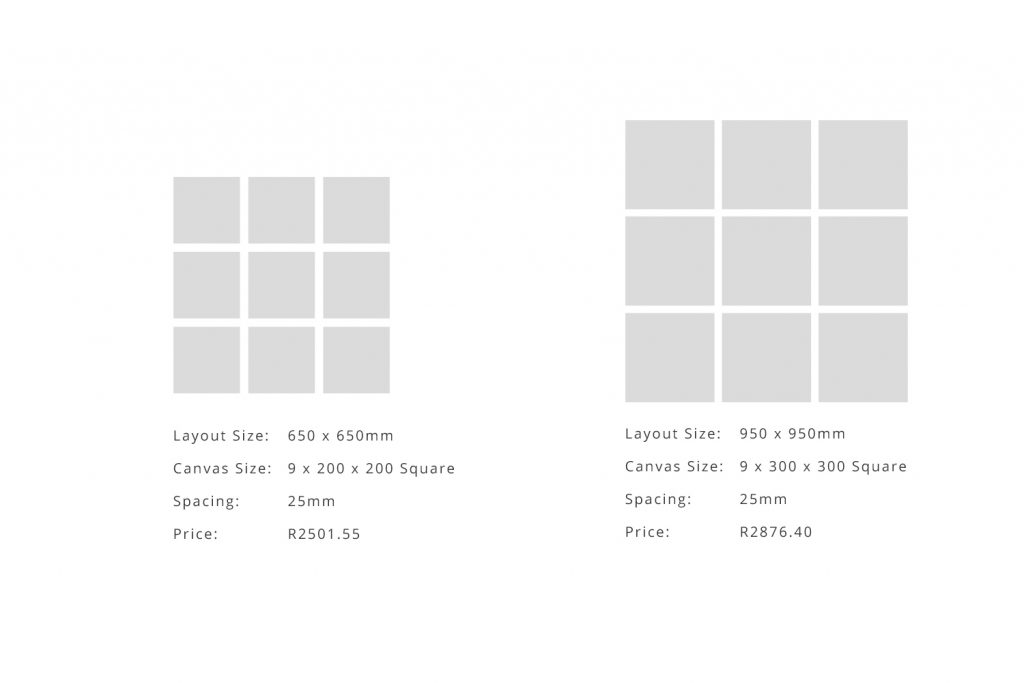 Layout 4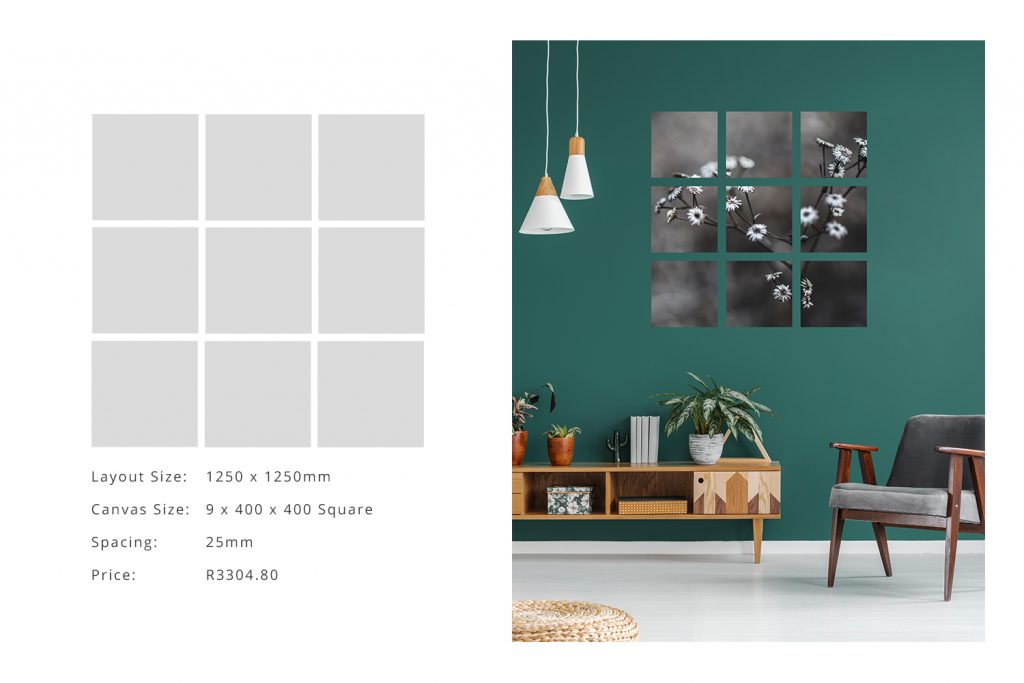 Layout 5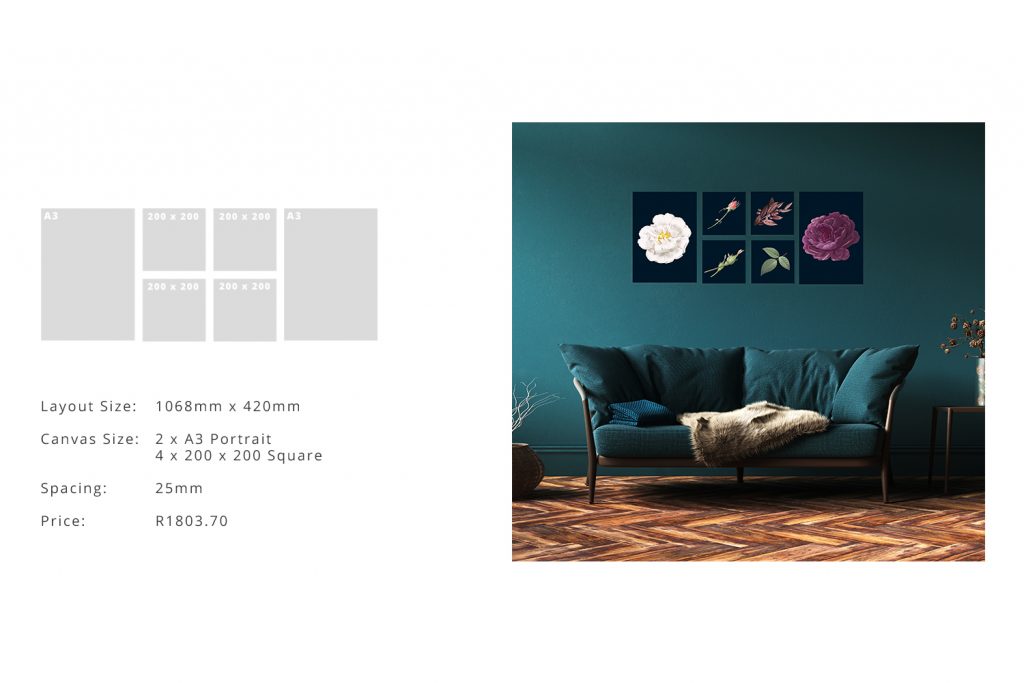 Layout 6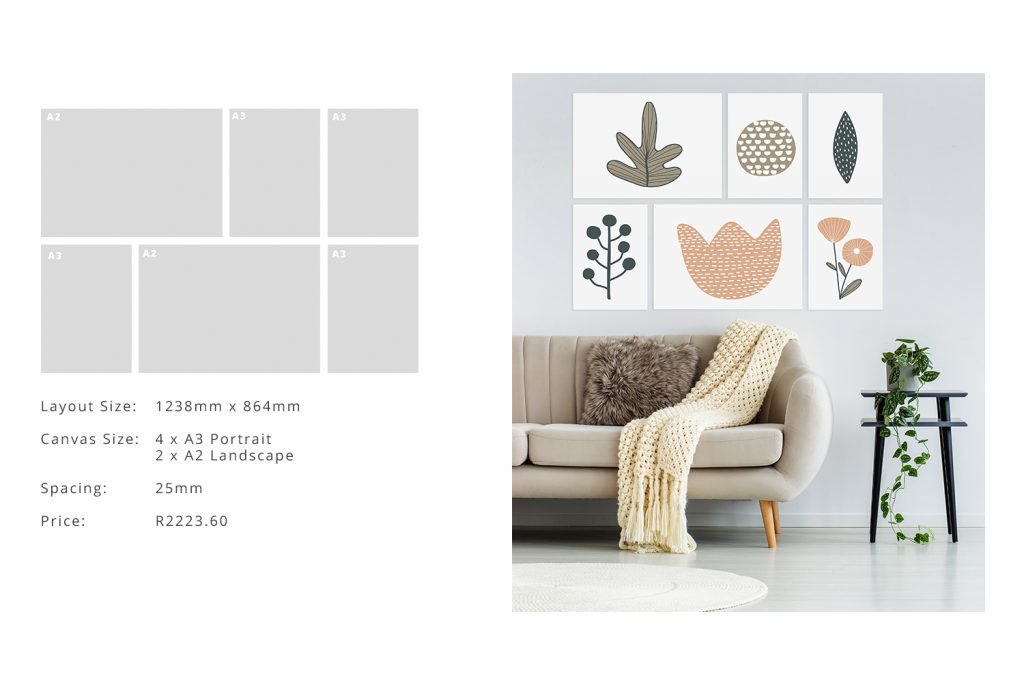 Start your canvas wall creation today, get in touch with a Print Room Consultant by emailing printroom@orms.co.za or by calling 086 166 6767 and quoting the layout you're interested in creating. It's that easy!