Inspired by Max de Esteban's Proposition One project, local photographer Jared Hinde shared this great X-Ray photo.
Reminiscent of a Dorling Kindersley breakaway illustration, this awesome photo of a tape deck was shared with us by local photographer Jared Hinde.
In Jared's words:
"I took this picture a while ago for a little project of mine. It was inspired by a post I saw on Orms Connect a while back. The process was quite involved. I slowly took the tape deck apart and took a picture at each stage. It was important to keep the lighting and the subject exactly the same from shot to shot. Then I had to process the raw files and make each picture a layer in a new photoshop document. After carefully masking out the parts I didn't want to include in each layer I got closer to my goal. All that was needed after that was some final tweaking to get some important bits (screws, wire and such) showing through. Finally I cleaned up the background and did some minor colour correction. I was happy with how the picture came out. The entire project was completed in an afternoon."
We assume the post Jared was referring to is Max De Esteban's excellent Proposition One project.
Click on the image below for more detail: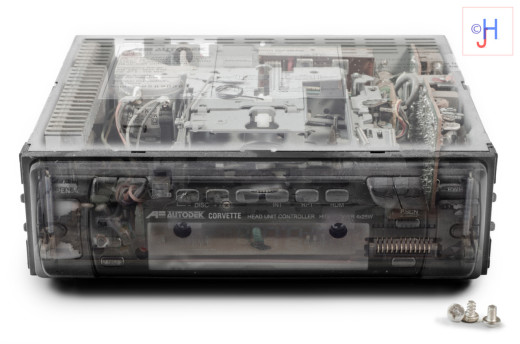 Great work, Jared, and thanks for sharing!