We want to see and share more from both our local and international readers, so we've decided to officially open the doors and welcome all relevant photographic submissions.
By using the form below you can submit your photographic or video project, product review or even an editorial contribution if you have some knowledge to share. To be sure your submission meets our requirements, you can find the full guidelines below.
So what do we require from the ideal submission?
Please make sure you complete the form below, we want to tell the full story, so it's important that we have all the information we might need.
Please note due to the number of submissions receive we can't publish everything that gets submitted to us. Each submission is carefully looked at to make sure it fits in with the general look and feel of the Orms Connect blog. In addition to that, we consider the following: What makes the submission interesting / different? Is it educational, something other aspiring photographers could learn from? Does it inspire others? These are some of the elements we will be looking for, so keep that in mind when you consider submitting your project.
We prefer to feature stories that have not been published elsewhere. So please try to keep it exclusive if possible, at least until after we've published it. We can make exceptions, so please do get in touch and tell us where it has been published. Naturally, your own website is perfectly fine.
Choose your images carefully, instead of sending us everything, select the best from your project. We only accept images that have been captured by a professional photographer, we will credit you for your work – so please try to avoid using watermarks (although small subtle watermarks are ok).
Tell the story, remember to include what the project is about. If you are the photographer, start by giving us a little background (what you do, what you specialise in, where you are based). Regardless of what you are sharing; be it an editorial contribution called "5 Tips on how to photograph the sunset" or sharing drone footage from a recent trip to the Amazon – the images or video footage alone isn't enough, so please include the story!
Read the blog. If you read the blog on a regular basis, you will know what type of content we like, this will also help you select the perfect story to submit.
We can't wait to see what you've shared!
Your Image Guide:
Please ensure that file sizes are correct, Jpeg's no larger than 1MB.
Pictures should be no smaller than 1000 pixels wide (on the longest side), in 72dpi.
Please submit your images as single photos. No collages or compilations will be accepted.
Image credit will be given, so please ensure your images are free of watermarks, logos, rounded corners or borders. Small subtle watermarks are ok.
Always include one great horizontal image that we can use as a feature image.
Please see the Submission Terms and Conditions below.
Submission Terms and Conditions:
By uploading photos or any editorial, you agree to Orms (Orms Connect Blog) publishing the images / video footage / content on their blog and, once published, it will be available for viewing by any other person visiting the blog.
All submitted photographs and video footage must have the permission of the original photographer / videographer (person who took the photographs / footage). If this is a project that several people contributed to, please ensure you provide the relevant credit and website links.
Where photographs include images of people you agree that you will only upload them after obtaining the permission of those people appearing in the photographs. In addition to that, anyone under the age of 18 must seek the consent of their parent or guardian, to be included in any photograph which is uploaded.
Orms reserves the right, for whatever reason, to decline publication of any photograph which is uploaded, or if necessary, to edit any title or description. Although every effort will be made to notify the submitter about any changes, Orms may make those changes without prior discussion with you the submitter or with the owner of the photograph prior to publishing.
Please contact Orms immediately regarding any photograph submitted in error or one that you feel is infringing the Terms and Conditions.
These Terms and Conditions are in addition to the standard Orms Terms and Conditions and Privacy Policy.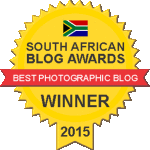 Looking for camera and equipment sales? Contact our sales team.