#InsideOrms: Today we go behind-the-scenes at the Orms Framing Factory to take a closer look at the Diasec® process. The benchmark when displaying photographs in galleries and museums across Europe.
With all the services that we offer at Orms Print Room & Framing, it's easy to forget what each of them actually entail. We went about documenting the process of creating a Diasec in order to show you what exactly it is and how we make them. We are proud to be the sole agent of the Diasec face-mounting in Africa.
Let's start at the beginning, Diasec is the method of choice for galleries and museums around the globe. It's a patented method of mounting using acrylic glass and Dibond for a perfectly flat, high gloss or matt finish. What really sets the Diasec method apart, is that unlike traditional methods of framing where the light reflects off the surface of the glass, the light actually reflects off the print itself, resulting in richer colours and a sharper image.
Once the image is selected, it's processed and printed using our Océ Lightjet Printer, the best choice for Diasec production.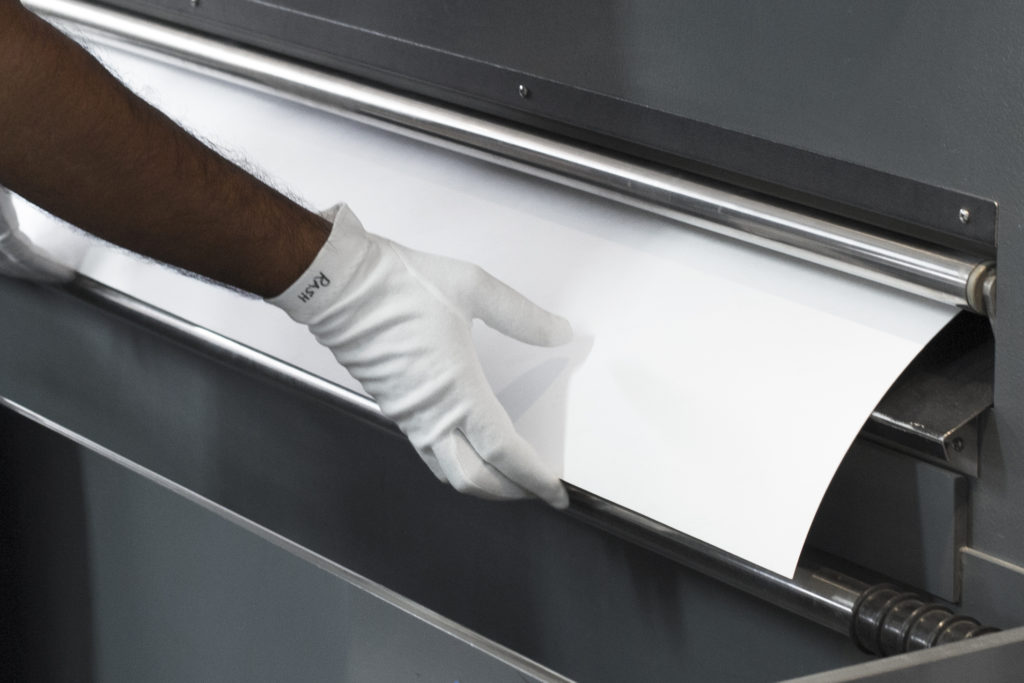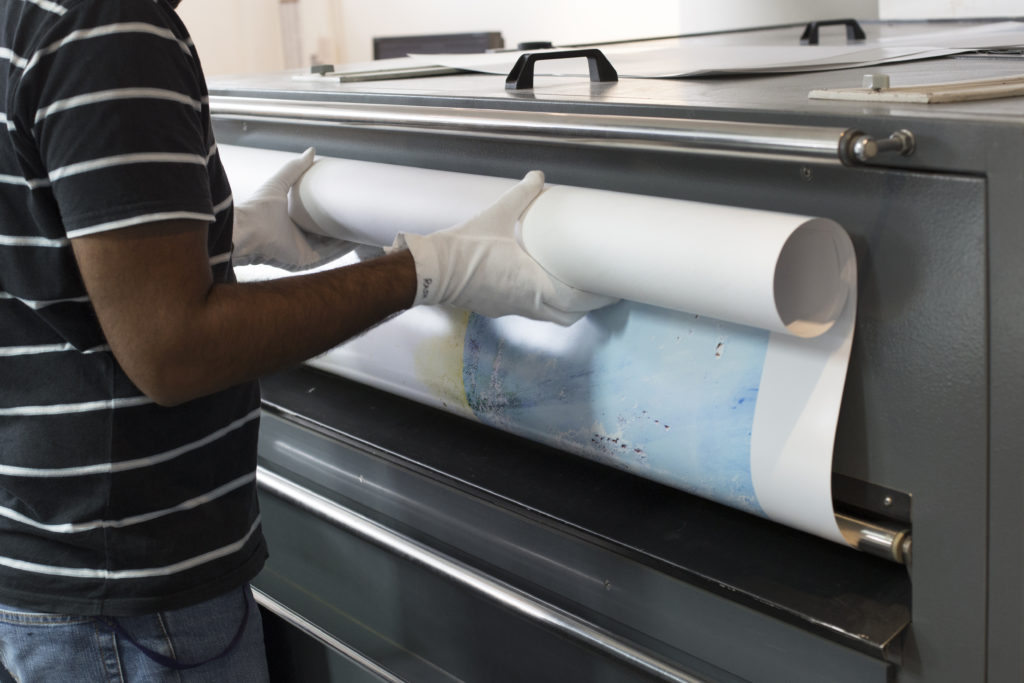 The next step is to check and hand-trim the print for a perfect fit and finish.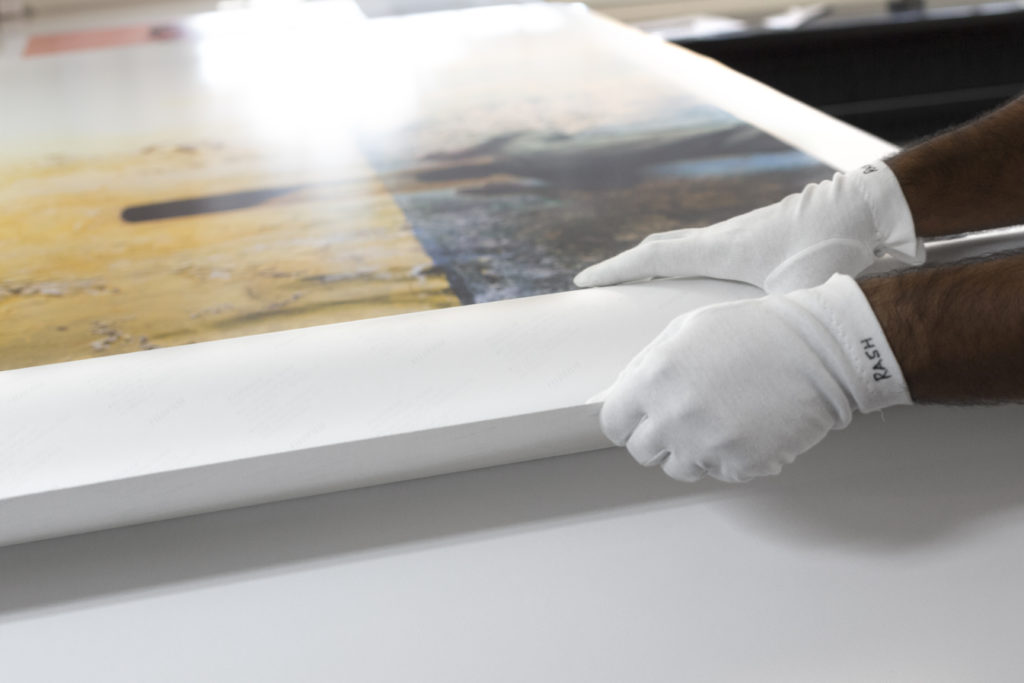 The print is then face-mounted onto Plexiglass and a Dibond (Aluminum composite panel) backing is fitted for solid support.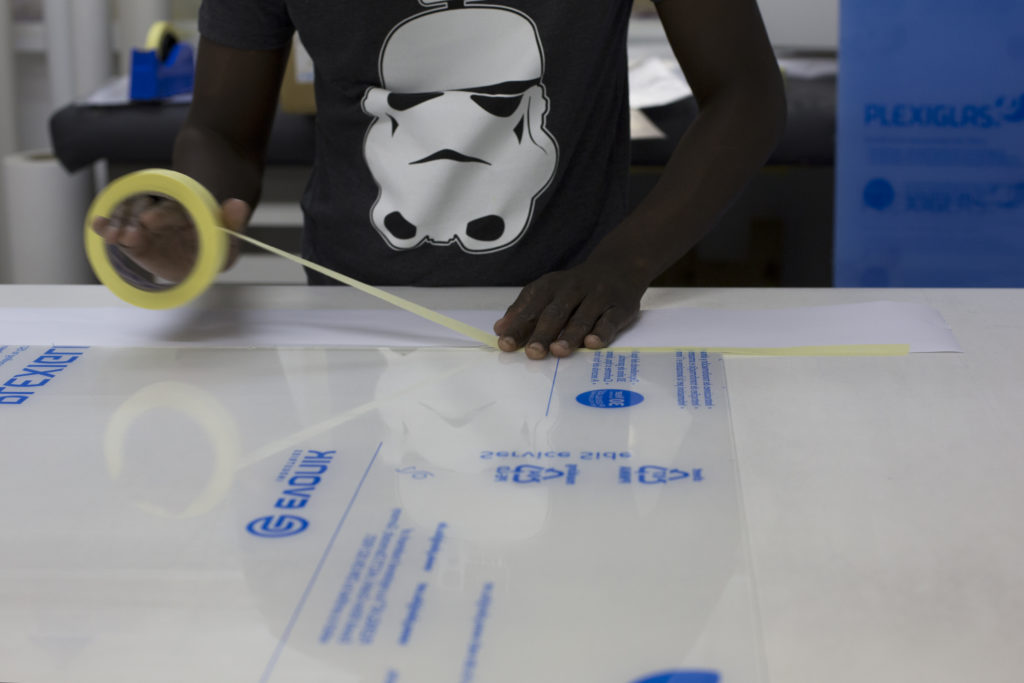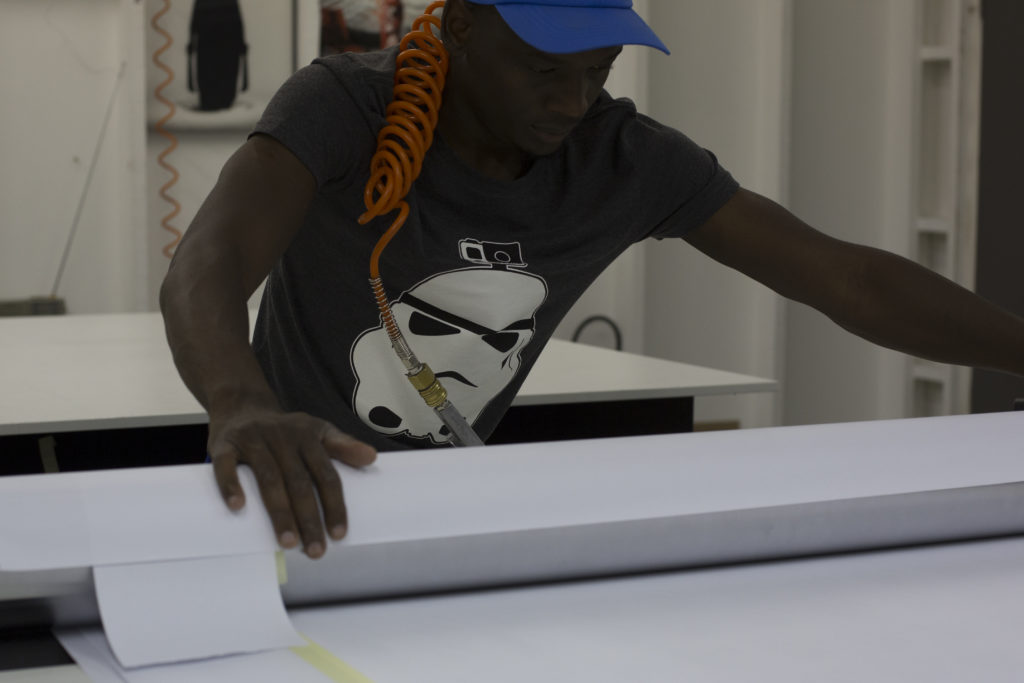 Once the print has been mounted and the Diasec has been created, it needs to be trimmed in our factory.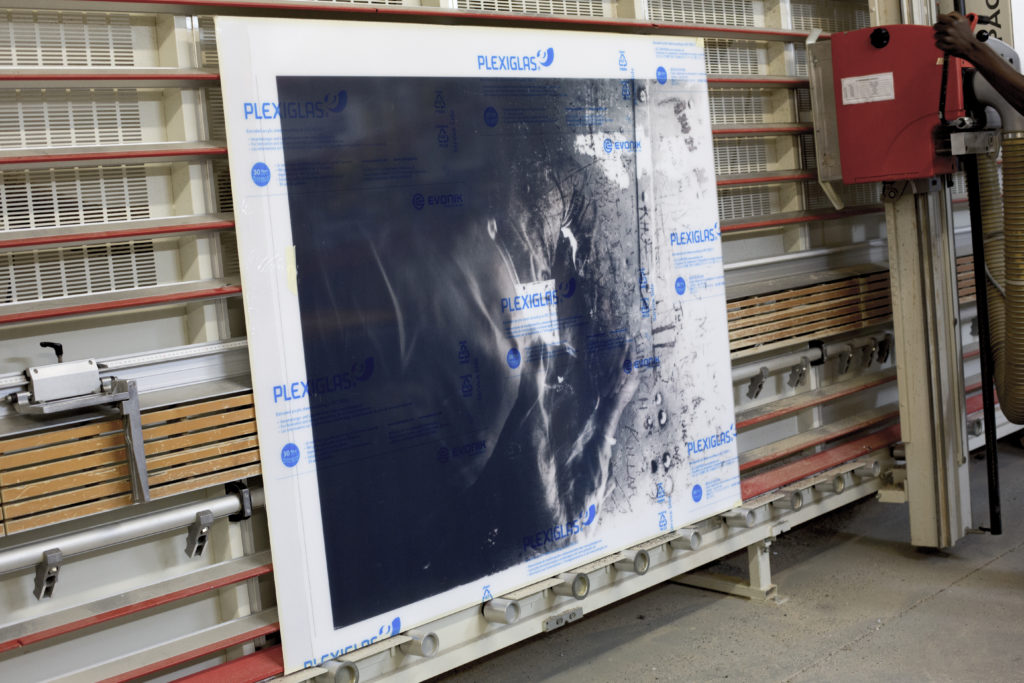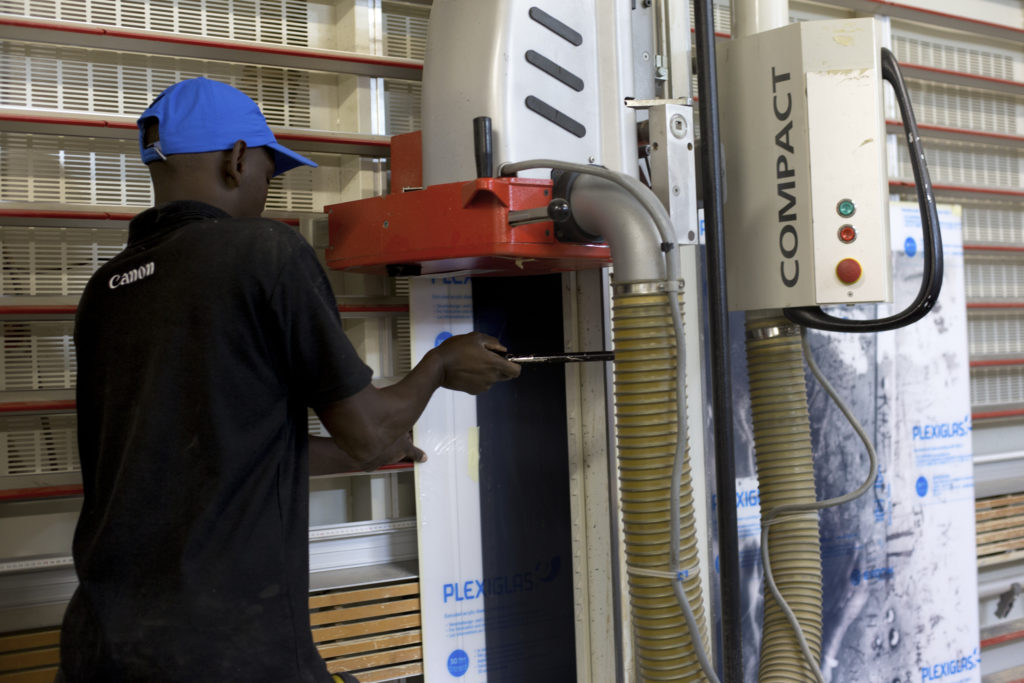 The next step is then to smooth down the edges and blow off any dust or shavings that may have landed up on the Diasec during the trimming process.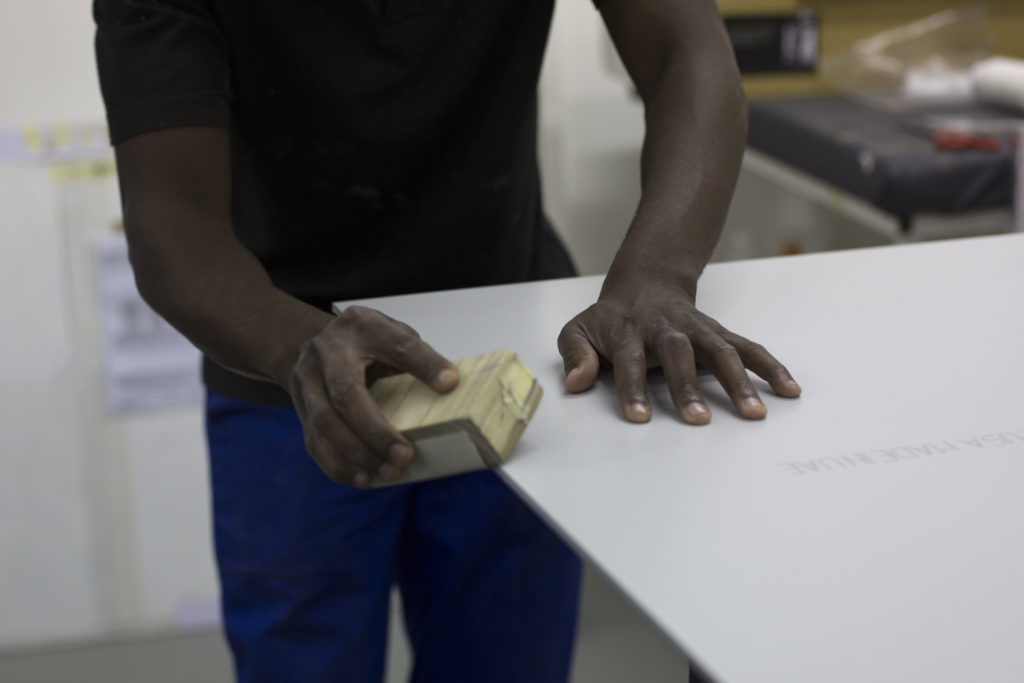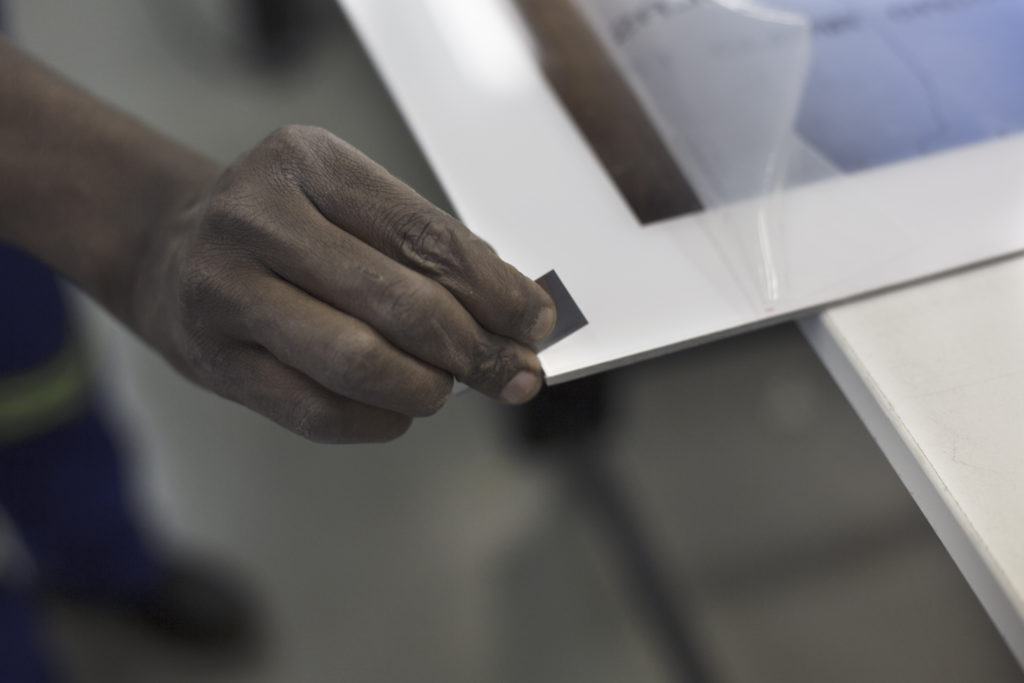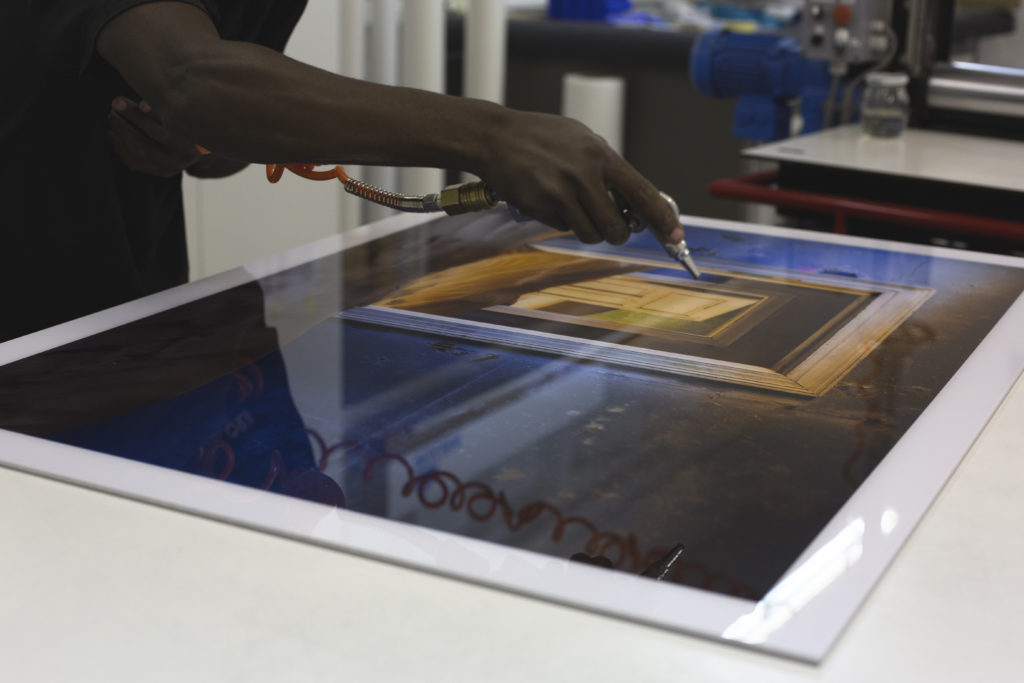 The next thing to do is to add batten fixings onto the back. Essentially this is just an aluminium subframe allowing the Diasec to be easily hung up.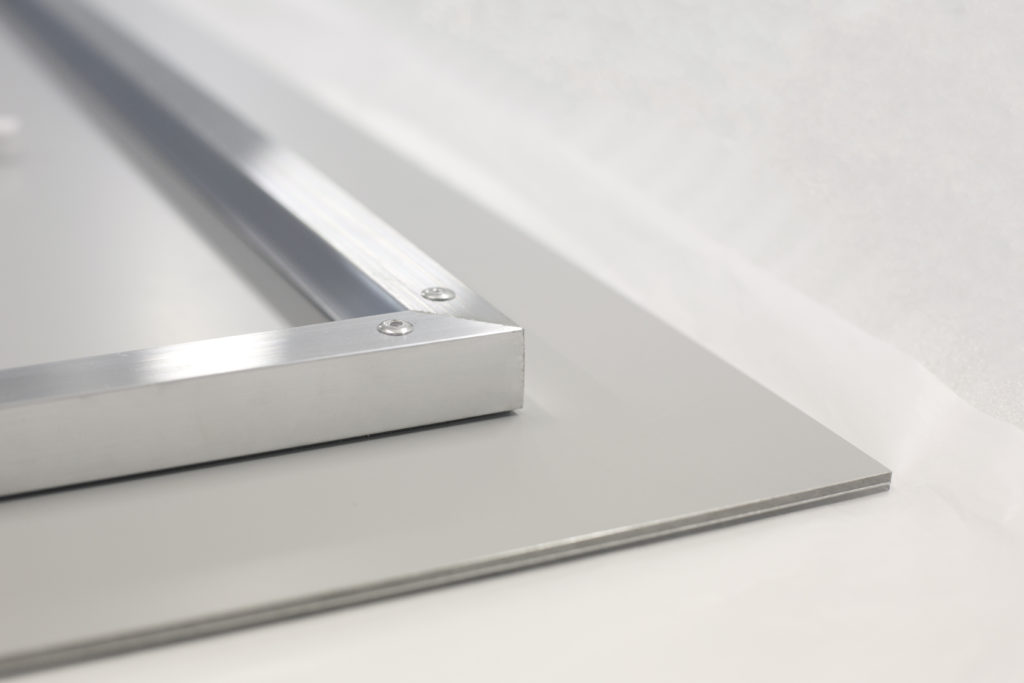 It is then meticulously inspected to match up to our standards before the Diasec is ready to be wrapped and packaged for delivery or collection.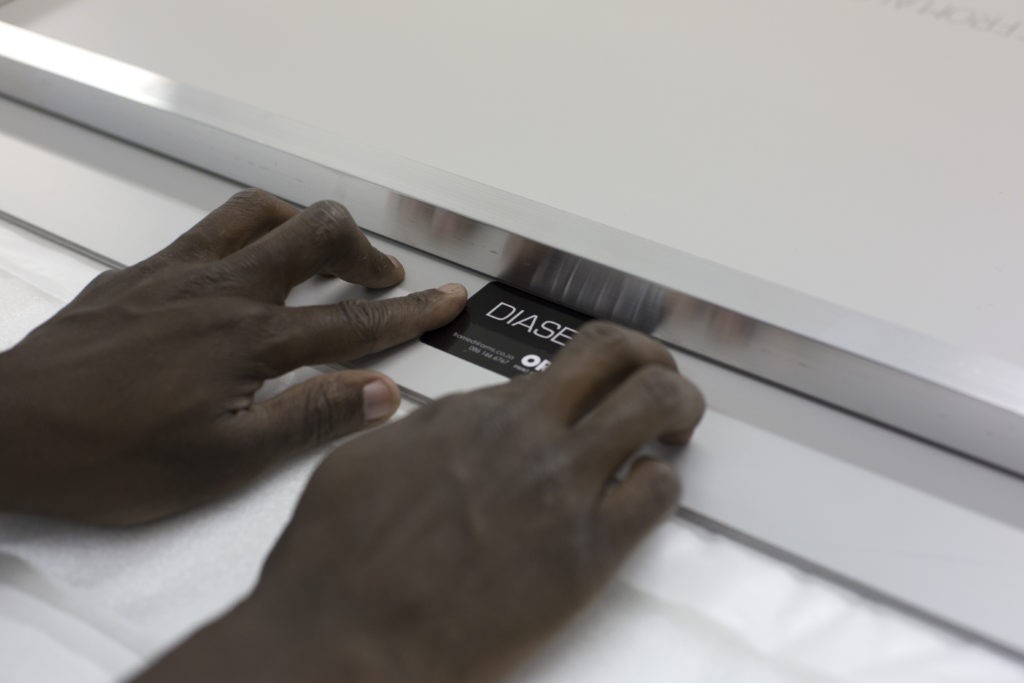 Well worth the price you pay, the Diasec method offers you an exhibition quality lightweight solution and a guaranteed lifespan of 30 years.
Still a bit unsure about what a Diasec is and how to care for it? Our framing consultant Monique Loeblich answered some of the most commonly asked questions here. You can also find more about Diasec mounting on here on Orms Print Room & Framing.