If you ever wanted to live like the Jetsons, your time has come. Living in a Smart Home is now not a thing of fantasy but a totally achievable reality. With cutting-edge technology like temperature-adjusting thermostats and self-cleaning robot vacuums, these innovative devices seamlessly integrate into your daily life, ensuring optimal comfort and convenience. Say goodbye to mundane tasks and hello to a world of automation and convenience at your fingertips. Welcome to the future of living!
Get Things Started With A Smart Hub
If you're keen to start building your smart home, the best place to start is with a smart home hub. These devices serve as a smart home control centre, enabling you to connect and control all your smart devices from one place and even lets use your smartphone as a remote. So you can turn on your lights, switch on your geyser, survey your home security system and more. While several brands have entered the smart home game, some are leading the pack, namely Amazon, Google and Xiaomi.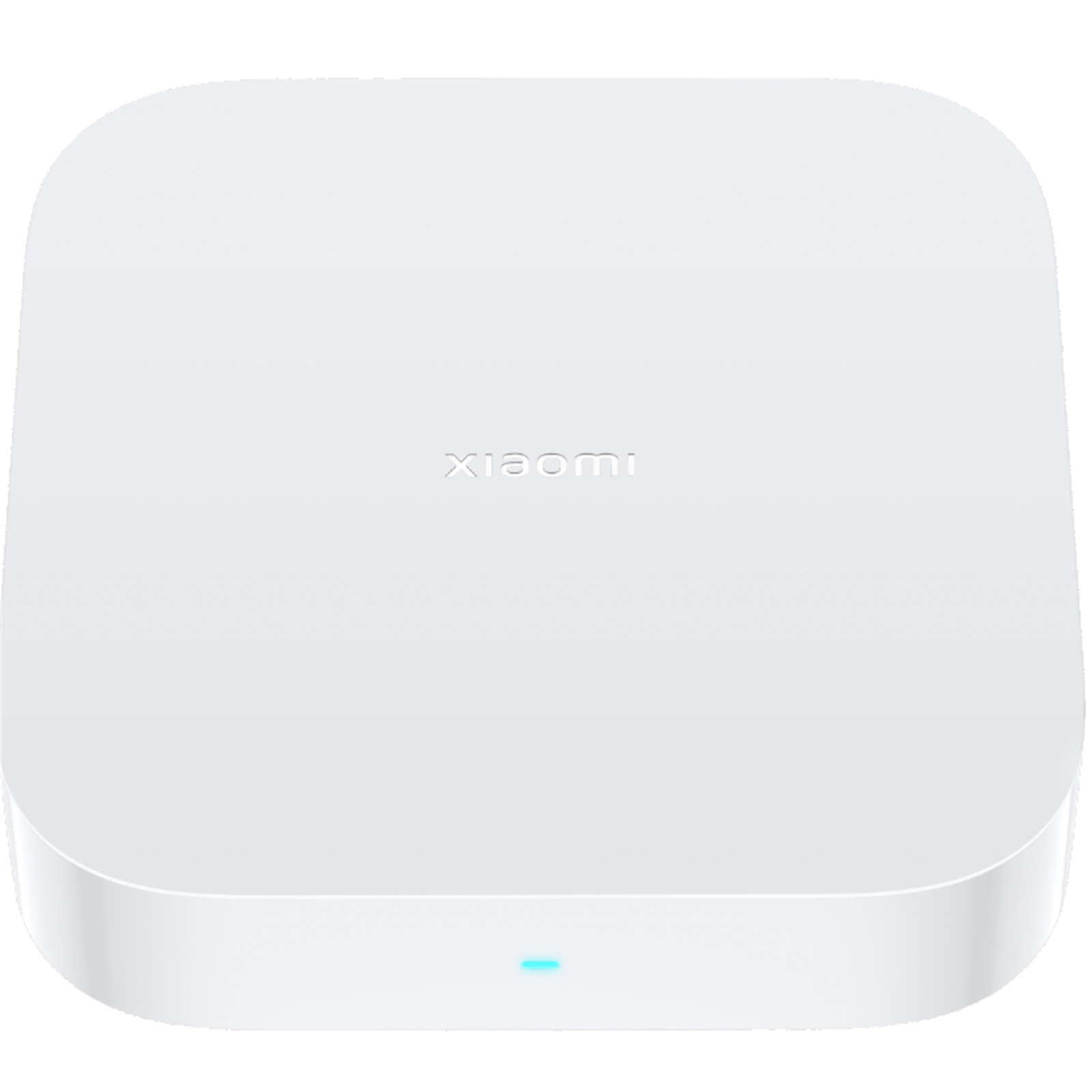 Xiaomi Smart Home Hub 2
The Xiaomi Smart Home Hub 2 offers homeowners a seamless smart home experience. As the central nexus of your smart home devices, the Xiaomi Smart Home Hub allows you to link your WI-FI and Bluetooth-enabled smart devices seamlessly. With the Xiaomi Smart Home Hub 2, you can use your smartphone to remote control your smart home devices, meaning you don't need to be home to keep all your smart home affairs in order. Thanks to the Xiaomi Smart Home Hub 2's stable connection, you can connect up to 100 smart devices via Bluetooth. From illuminating your home as you arrive to powering down devices as you depart, this hub offers comprehensive management of every facet of your smart home experience.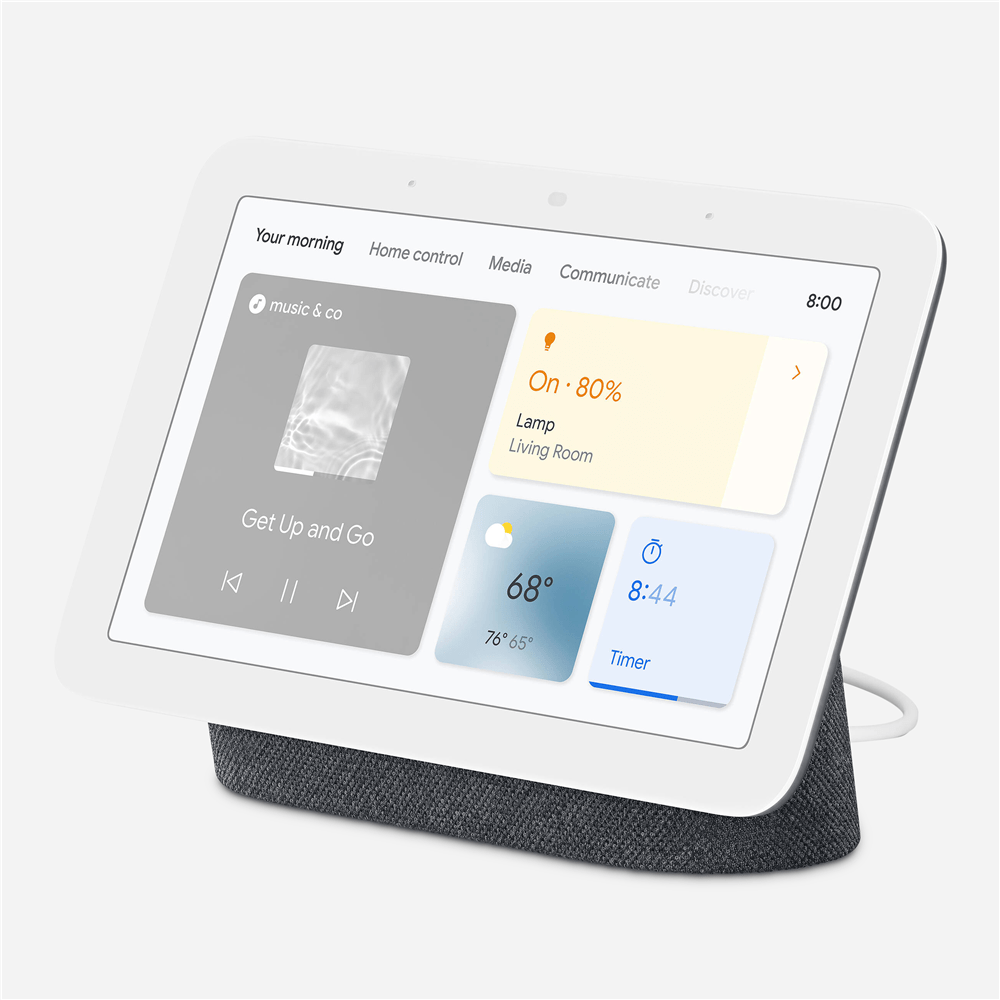 Google Nest Hub – 2nd Generation
There's probably not a day that goes by where we as a society are not using Google. Knowing how much we depend on the platform day-to-day, Google has introduced the Google Nest Hub, allowing you to enjoy the functionality of Google Assistant on a 7-inch touchscreen. The Google Nest Hub – 2nd Generation offers homeowners seamless Wi-Fi and Bluetooth connectivity, bridging the gap between online content, smart home control, and connectivity to intelligent devices. Explore entertainment easily, catch up on shows, watch videos, listen to music, and relive special moments with the Google Nest Hub. The responsive touchscreen interface simplifies navigation, whether you're searching for information, managing your music playlist, or checking security footage. Gesture control adds convenience, allowing you to interact with a simple wave. You can now centralise control over your smart home, from lights to locks, all through a single hub. Plus, unlock the gift of a peaceful night's sleep with Sleep Sensing, a premium feature that tracks and optimises your rest. Discover the future of home living with the Google Nest Hub – 2nd Generation.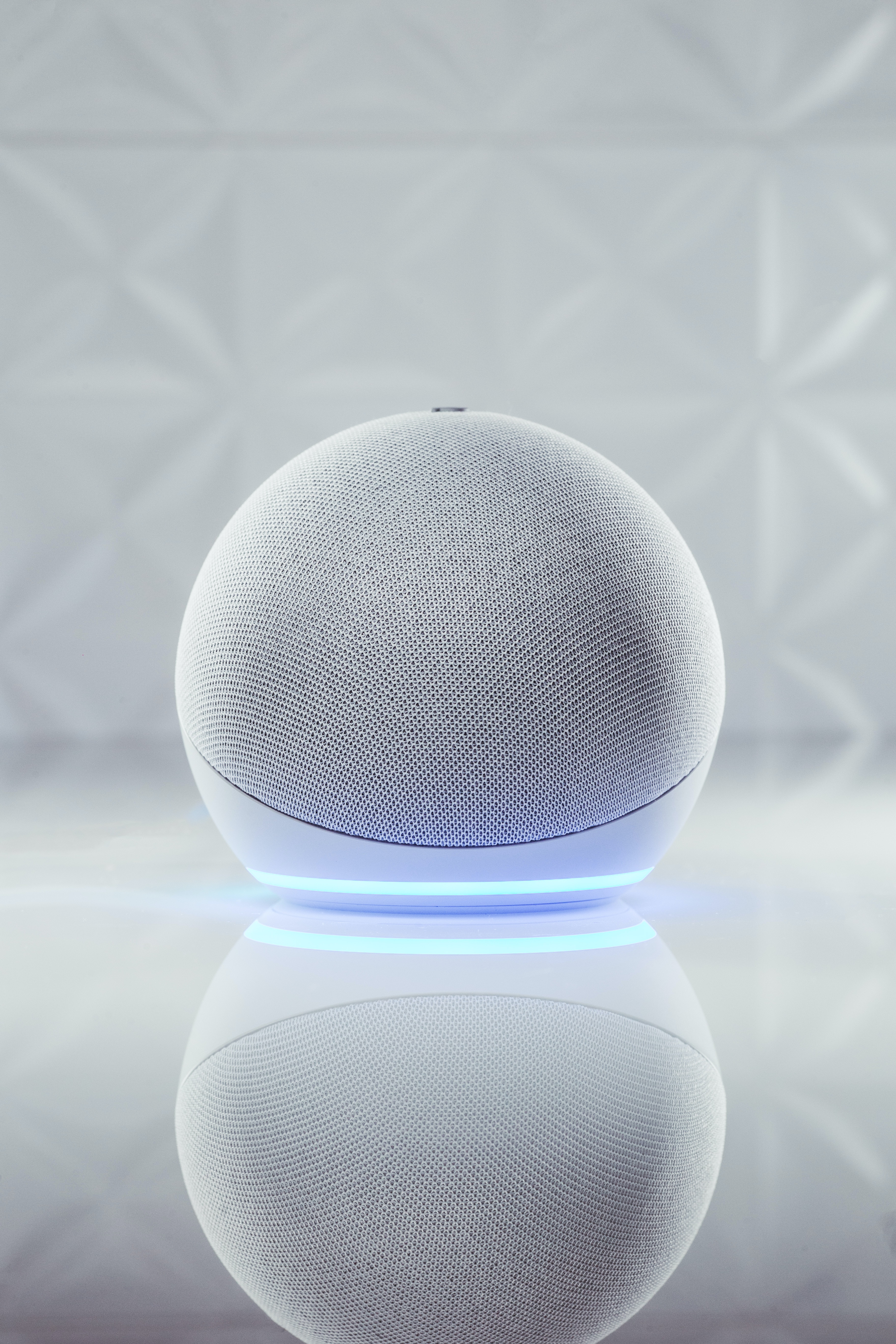 Amazon Echo Dot 5th Generation
The Amazon Echo Dot 5th Generation transcends its role as a mere speaker, emerging as a versatile household assistant. Alexa empowers you to pose various questions and commands, from playing music to checking the weather and assisting with household chores. Beyond its audio capabilities, the Echo Dot can sync with compatible smart home devices and Amazon products, making it an incredibly convenient addition to your home. You can now manage lights, temperature, audio and all media from the convenience of your Amazon Echo hub. It also supports customisable routines, allowing you to automate actions based on specific triggers, such as activating your lights when motion is detected, adjusting your air conditioning to room temperature or setting the mood with your favourite playlist. The Amazon Echo has dual-band Wi-Fi 5 (802.11ac) support, Bluetooth Low Energy Mesh, and Matter compatibility. With multilayered capabilities and privacy features, the Amazon Echo Dot 5th Generation is not just a speaker but your trusted smart home companion.
Smarten Up Your Home Security
Once your hub is set up,  the next thing you'll want to do is set up your home security system. Smart home security systems allow you to check up on your home from the comfort and convenience of your smart home. You can check who's ringing your doorbell, if anyone is loitering in and around your property, or if you have a package delivery. When looking for a smart security system that won't let you down, we recommend Eufy.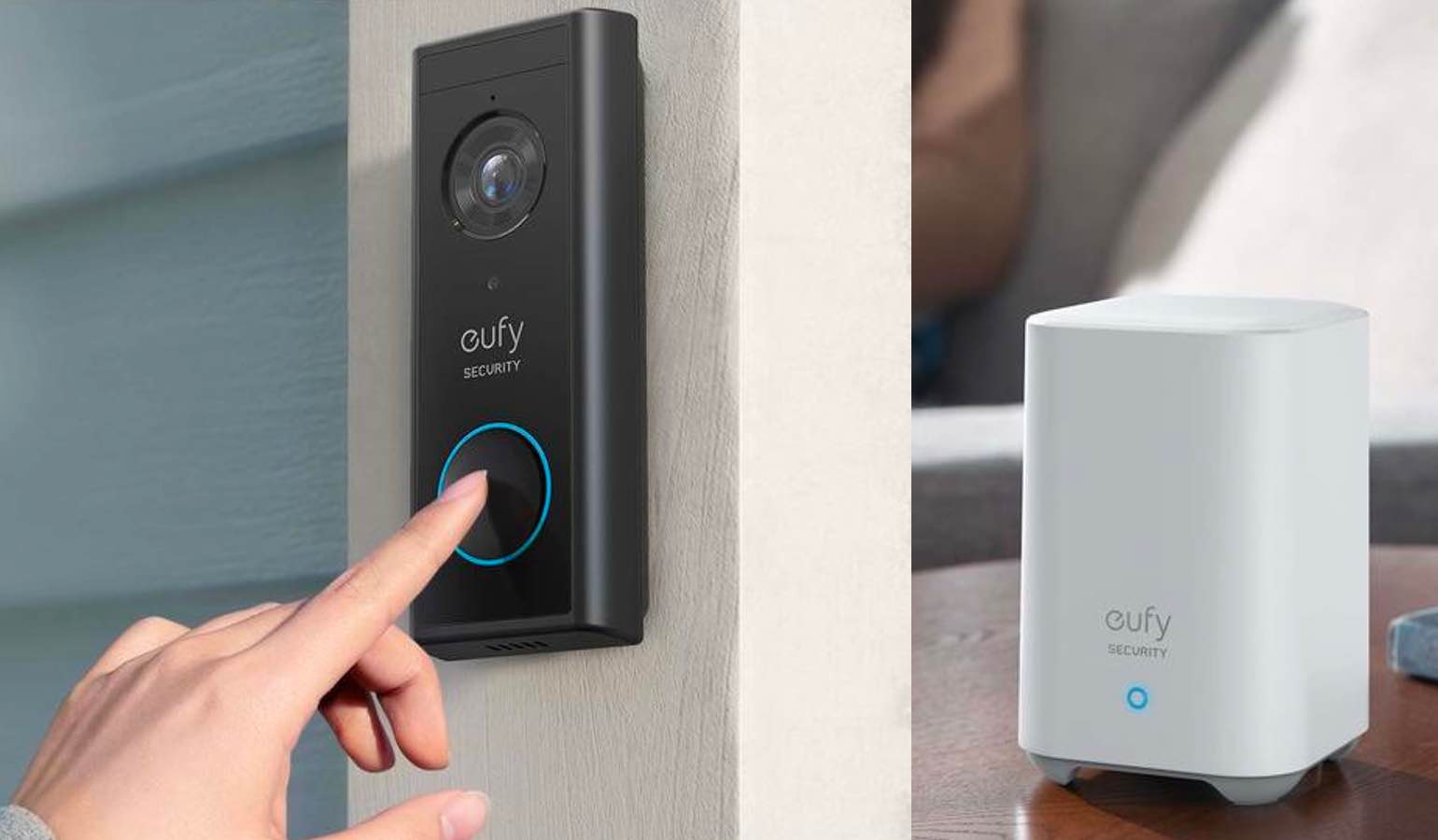 Eufy Security 2K (Battery Powered) Video Doorbell with Home Base 2 Kit
The Eufy Security 2K (Battery Powered) Video Doorbell with Home Base 2 Kit is a state-of-the-art home security solution that enhances your home protection with its built-in Sony 2K sensor and professional-grade lens, providing crystal-clear views of any activity at your doorstep. This doorbell offers flexible power options, with up to six months of coverage on a single charge or continuous power through a wired connection. It boasts an expanded 4:3 aspect ratio, ensuring a comprehensive view of anyone approaching your home, and it's worth noting that it requires a Home Base 2 for operation, as it won't function as a standalone device. A power-efficient wireless connection minimises standby power consumption, and your data is kept secure with AES-128 data encryption during transmission and storage. The onboard AI enhances human detection, ensuring you only receive pertinent real-time alerts. You can customise motion detection with a tailored activity zone to reduce false alerts. Additionally, you can connect the doorbell to Google Voice Assistant or Amazon Alexa for convenient monitoring, and interacting with visitors is made effortless with the option to record and set up to three instant responses. With the Eufy Security 2K Video Doorbell, you can enjoy enhanced security and convenience for your home.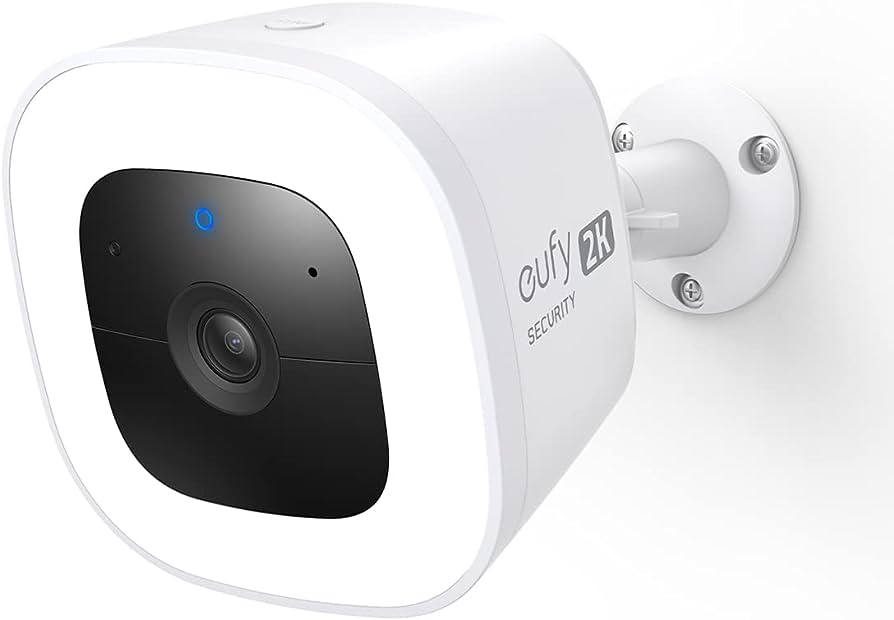 Eufy Security SoloCam S40 Outdoor Security Camera with Night Vision and Spotlight
The Eufy Security SoloCam S40 Outdoor Security Camera with Night Vision and Spotlight is a powerful surveillance system designed for both indoor and outdoor monitoring with its impressive 2560×1440 resolution camera. This camera offers exceptional viewing clarity, provides up to 8 meters of night vision for round-the-clock surveillance and has a built-in solar panel, ensuring an uninterrupted power supply. Adding to its incredible capabilities, it features a motion-activated spotlight, illuminating the scene in full colour and a 90 dB siren for added security. The Eufy Security SoloCam S40  facilitates seamless two-way communication with its integrated speaker and microphone. You can take control of this camera remotely by downloading the Eufy Security App on your Android or iOS device, and it effortlessly syncs with Amazon Alexa and Google Assistant for convenient voice commands. The camera's AI-powered person detection functionality minimises false alarms, while the ability to create up to two custom activity zones ensures you receive alerts from relevant areas. You can also count on instant push notifications, enjoy 8GB of internal storage, and opt for cloud storage (subscription required) for added convenience. Designed for rugged outdoor use, the camera is encased in an IP67-rated enclosure, guaranteeing durability and resilience.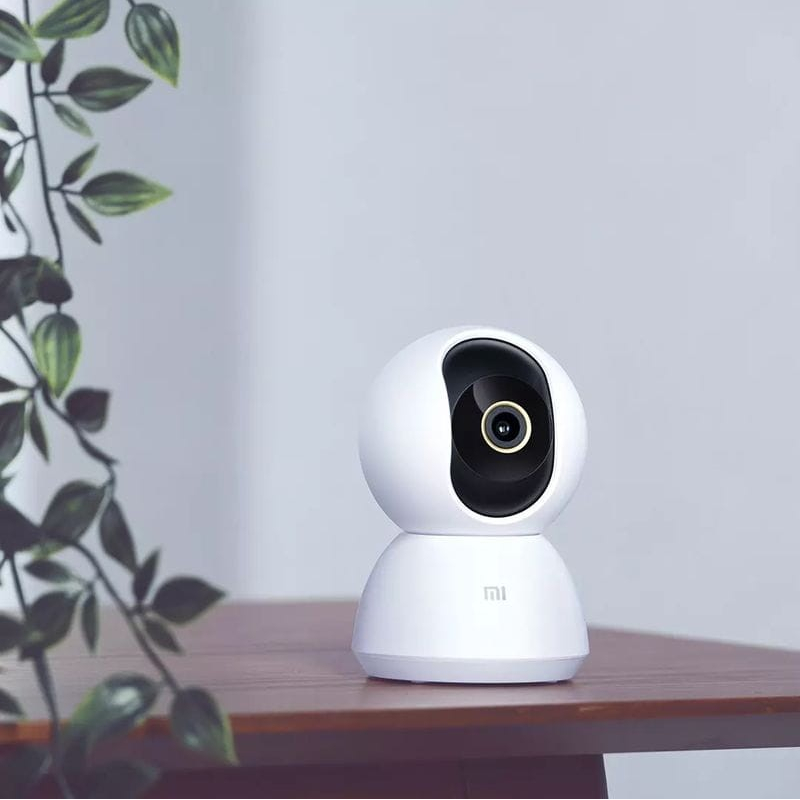 Xiaomi Smart Camera C400
The Xiaomi Smart Camera C400 is a cutting-edge security solution that takes surveillance to the next level. Equipped with a dual-motorised system, it allows seamless pan and tilt motions, giving you a dynamic perspective on your surroundings. With a 4MP camera boasting an impressive 2560×1440 resolution and a 6P lens that minimises light refraction, it delivers crystal-clear, true-to-life video. What's more, using your smartphone, you can enjoy a panoramic view of your home, keeping an eye on every corner. One of its standout features is the built-in AI human detection mode. It swiftly identifies human contours, automatically tracking and capturing the subject while minimising false alarms triggered by other disturbances like small animals or lighting changes. The Xiaomi Smart Camera C400 offers dual-band Wi-Fi connectivity at 2.4 GHz and 5 GHz, reducing signal interference for faster transmission speeds and minimal lag. The camera also supports low-light colour mode, ensuring you get clear and crisp video even in challenging lighting conditions. Plus, it offers voice control, allowing for effortless operation. With 360° vision, it provides complete home protection, and robust encryption guarantees your privacy. You can install it upright or inverted, depending on your preference, and it seamlessly integrates with Google Home and Amazon Alexa for enhanced smart home integration. Elevate your security today with the Xiaomi Smart Camera C400.
Smart Living From The Comfort Of Your Home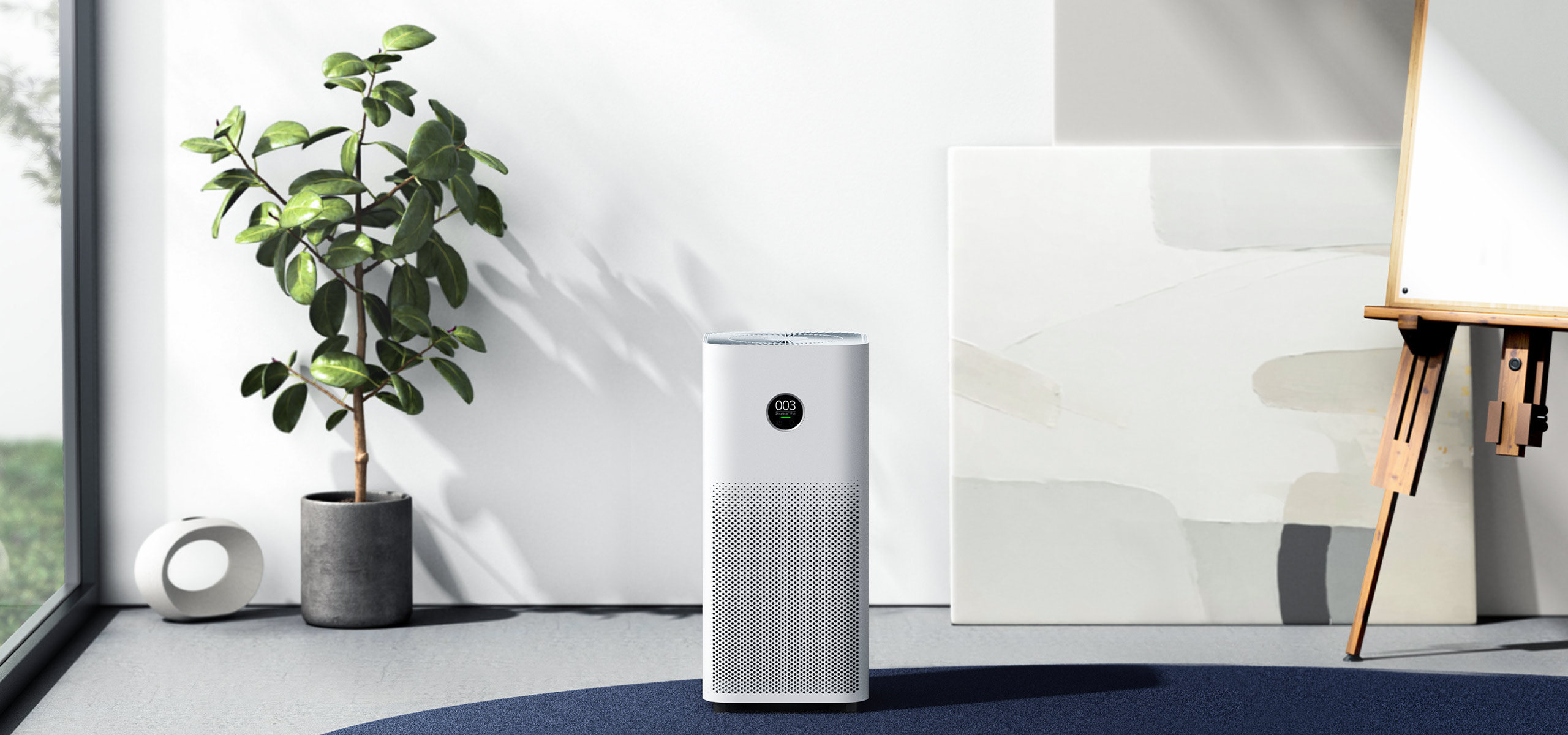 Xiaomi Smart Air Purifier 4 Lite
The Xiaomi Smart Air Purifier 4 Lite is an excellent air purifier that rids your home of dust, pollen, smoke and fine particles and ensures round-the-clock fresh air, ideal for people with allergies and dust sensitivities. Its three-in-one filtration system eliminates up to 99.97% of airborne 0.3μm microparticles, releasing invigorating negative ions into the atmosphere for continuous freshness. The Xiaomi Smart Air Purifier 4 Lite purifier is highly efficient, boasting a Xiaomi High-Efficiency Filter that allows improved airflow at reduced noise levels and lower energy consumption. With a remarkable particle CADR of up to 360m³/h and the ability to deliver 6000L of purified air per minute, it effortlessly covers rooms from 25 to 43m² with its 360° all-around air intake. Precision sensors continually monitor air quality and adjust purification levels automatically for optimal freshness. The Xiaomi Smart Air Purifier 4 Lite is TÜV Rheinland Allergy Care certified, effectively filtering allergens like pollen, dust mites, pet hair, and dander, all backed by authoritative certification. Its triple-layer filtration even reduces airborne H1N1 virus, Escherichia coli, Staphylococcus albus, and Streptococcus pneumoniae. A single filter can last up to a year thanks to its high-efficiency design and substantial activated carbon volume. Thanks to the Xiaomi Home App, you can keep your home fresh and dust-free even when you're not home. The air purifier also enables voice commands for a convenient hands-free operation and features a user-friendly LED touch screen, filter replacement reminders, compact portability, and operates quietly to maintain tranquillity. Improve your air quality with Xiaomi's High-Efficiency Filter, setting a new standard for air purification.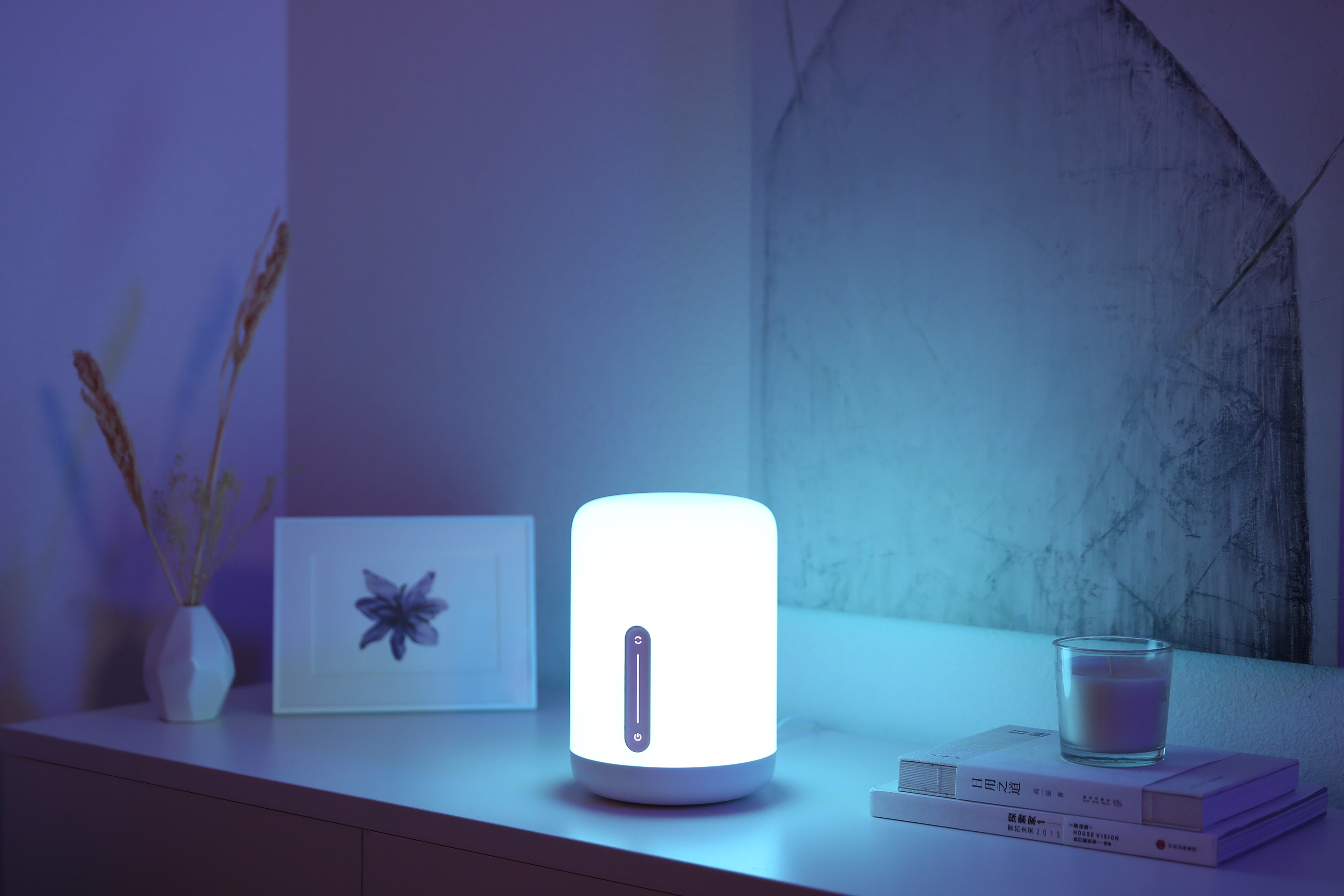 Xiaomi Bedside Lamp 2
Illuminate your world with the Xiaomi Bedside Lamp 2, where lighting meets innovation. The Xiaomi Bedside Lamp 2 is a versatile RGB light with an astounding array of 16 million captivating colours, adjustable to match any mood. With its innovative inverted moulding and auxiliary heat dissipation design, this lamp emits a radiant glow that permeates the entire room. This lamp's brightness ranges from a dazzling 4000 lumens, suitable for illuminating a typical bedroom, to a subtle 2 lumens, making it the perfect companion for a gentle nightlight. With the built-in voice control, you can effortlessly manage your lighting without leaving your bed. Simply command the lamp to turn on or off, and adjust brightness, colour, or colour temperature through Amazon Alexa, Google Assistant, or Apple HomeKit. Elevate your lighting experience with the Xiaomi Bedside Lamp 2, offering style and functionality in one elegant package.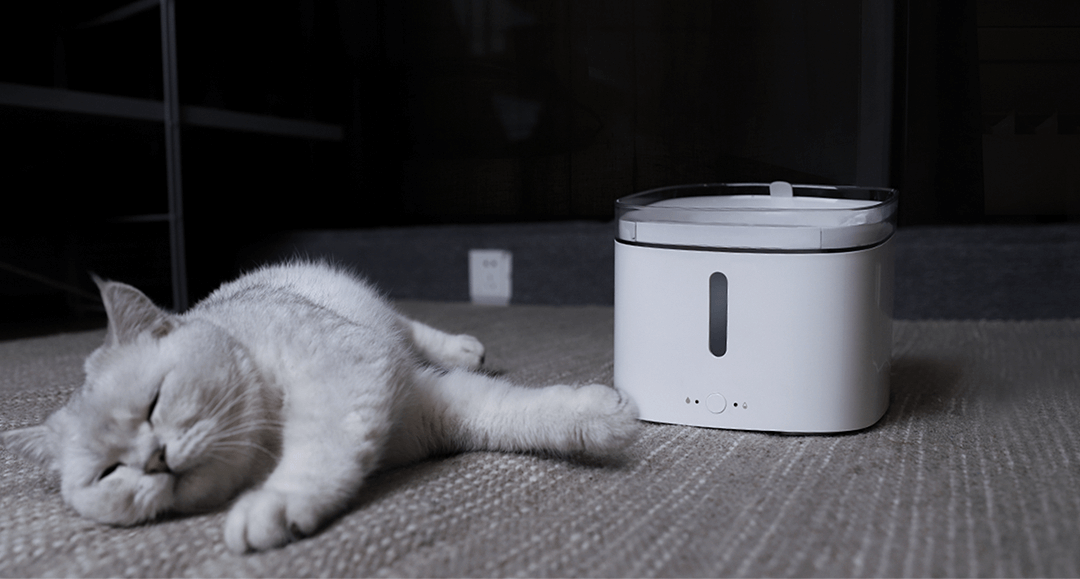 Xiaomi Smart Pet Fountain
The Xiaomi Smart Pet Fountain offers your beloved pets access to a constant flow of clean and refreshing water, ensuring they're always hydrated and happy. We understand that the quality of water your pets consume directly impacts their health, which is why the Xiaomi Smart Pet Fountain is a great addition to your home. It mimics the soothing sound of running water, enticing your pets to hydrate efficiently and effectively. To guarantee your furry friends always have access to pristine drinking water, the Xiaomi Smart Pet Fountain employs a comprehensive four-stage filtration system. This advanced technology effectively removes fine particles, hair, and even residual chlorine, including Ca and Mg ions responsible for kidney stones. The result? Healthy and delicious water that your pets will adore. The fountain's height is designed to eliminate any splashing sounds, and its three-stage muting system ensures near-silent operation. Intuitive indicators on the fountain's front and a  transparent water level gauge make it easy to monitor water levels at a glance. For added convenience, you can connect the Xiaomi Smart Pet Fountain to the Mi Home/Xiaomi Home app. It will send push notifications to your phone, reminding you when to refill the water or clean the filters. The fountain is thoughtfully designed with pets in mind, accommodating animals with shoulder heights of up to 40cm. Plus, it's constructed from food contact-safe materials, ensuring your pet's water is consistently clean and safe. Make the natural choice for your beloved companions with the Xiaomi Smart Pet Fountain.