Follow the photographic journey of photographer Finn Beales and watch as he uses the Profoto B2 to overcome the lighting challenges he faces along the way.
Profoto claims that the Profoto B2 is a portable flash that allows you to keep moving. But to prove it, they asked travel and lifestyle photographer Finn Beales to take the B2 with him on location. Here is what he did.
When asked to think of a way to illustrate the portability and flexibility of the Profoto B2, Finn Beales suggested he do a lifestyle shoot in the Black Mountains in Wales.
The assignment required that Finn and his models travelled by car from their hometown Hay-on-Wye to the Brecon Beacons National Park, then further into the wild by canoe, eventually setting up camp in a small forest hut.
The trip posed a number of lighting challenges, requiring a number of different lighting solutions, so Finn came well prepared.
All his lighting gear was packed in a single B2 Location Bag, containing a B2 Off-Camera Flash, an OCF Grid Kit, four spare batteries, chargers and a GorillaPod from Joby®. A large OCF Softbox 2×3′, the smaller OCF Softbox 1,3×1,3′, two OCF Speedrings and an Umbrella Deep Silver S was attached to the bag using its straps.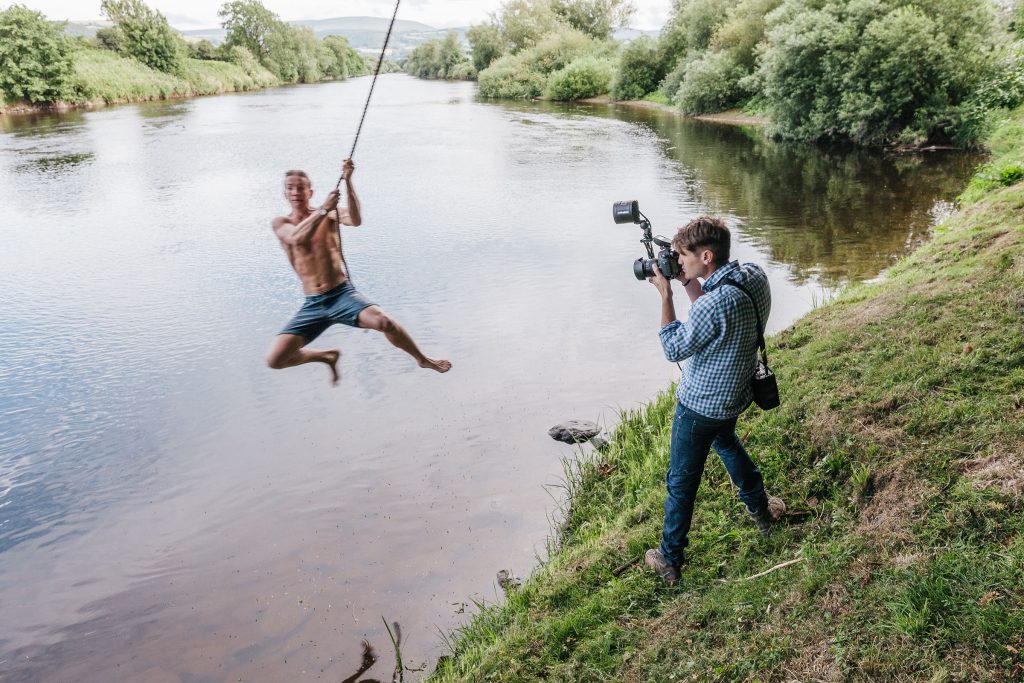 "I love how much gear you can fit into, and onto, that small bag," says Finn. "It's clear a lot of thought went into designing it."
In some situations, Finn had to keep moving and shoot fast. Here he used a bareheaded B2 on-camera. There were also situations that allowed him to use stands and spend a bit more time shaping his light. On these occasions, he used the larger softbox and the umbrella. But one thing remained the same – Finn was on his own. He had no assistant with him.
[Shared via Profoto]