How can you use your photography to help those in need? Here's some thoughts and portraits taken by Tobias van Schalkwyk.
When it comes to helping other people, every small or large gesture helps. Even if you can only contribute or assist a little, it can make a huge difference, especially if everyone else does the same. With this in mind, we'd like to share some portraits captured by Tobias van Schalkwyk, a Cape Town-based photographer.
Tobias took the portraits on the way to work last week, when he stopped to share a warm meal with homeless people taking shelter under a bridge. He explains: "This morning was something a little different. Every morning on my way to work, I see a little fire burning under the bridge. With the winter cold in the air, I wanted to meet the person responsible for that fire and share a warm meal early in the morning. Armed with a bag full of warm steak pies I introduced myself. [Here's] some images from Hilton's home. A reminder of how much we have to be thankful for."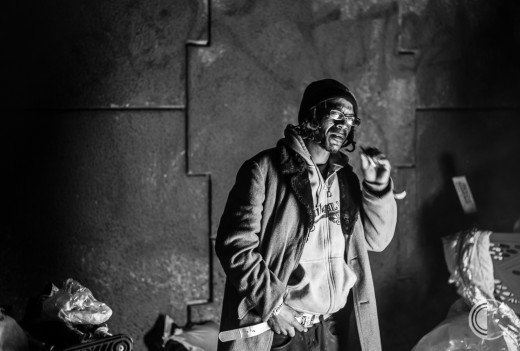 When he shared the photos with us, he also added:
"As photographers we are the eyes. This is very powerful, because we can guide the hands and feet to action."
It's a very powerful thought indeed, and while not everyone is capable of, or expected to be helping all the time, photographers do have the ability to assist others by documenting and sharing moments. However, it's very important to stress the 'moment' – there is a difference between shooting a candid photograph, and making a real connection, and it's the connection that makes a difference.
If you would like to use your photography to help others, a great place to start would be Help Portrait, a global initiative to give back to those in need through portraiture.
Cape Town Office Blanket Drive
On this note, we'd also like to add that Cape Town Office, a co-working space across the road from Orms Cape Town, is currently running a blanket drive for those displaced from Lwandle last week. If you have any old blankets or clothing to donate, please get in contact with them.
We'd like to thank Tobias for sharing the photographs. You can view more of his work on his website, Creatography Labs.