This incredible short film by John Duncan was shot on amongst others, the DJI Inspire I and reveals some of Scotland's most breathtaking landscapes.
This morning we came across this stunning film called "Wild Scotland" by Edinburgh-based freelance videographer, John Duncan. It was simply so beautiful that we just had to get in touch with John straight away to find out if we could share his fantastic work here on Orms Connect. Lucky for us, John agreed and also shared a link to the behind-the-scenes film. Take a look…
For my second aerial film, entitled 'Wild Scotland', I wanted to showcase some of the wilderness this magnificent country has to offer. From the Highlands and Islands on the west coast to John O'Groats and North Berwick on the east I've captured just a fraction of the stunning wilderness which Scotland has to offer.
I've spent the last few months travelling up and down the country capturing locations, carefully planning my schedule to take advantage of the best light, be that dawn or dusk. Along the way I've been lucky to pick up some unexpected shots such as deer near Ardnamurchan and a large group of seals in a bay near John O' Groats at the very top of the British mainland. I was lucky to experience a prolonged spell of good weather so filming this was a much faster process than for my first aerial film; Beautiful Scotland.
Making this film involved a series of mini adventures. Hiking up Bidein a'Ghlas Thuill at 3am in the pitch dark, to film the spectacular serrated ridge of An Teallach, and hearing stags roaring in the valleys below is a memory that will stay with me for a very long time. Also filming Bass Rock near North Berwick, which is home is to the world's largest single rock Gannet colony with some 40,000 pairs of birds, at first light was a real treat.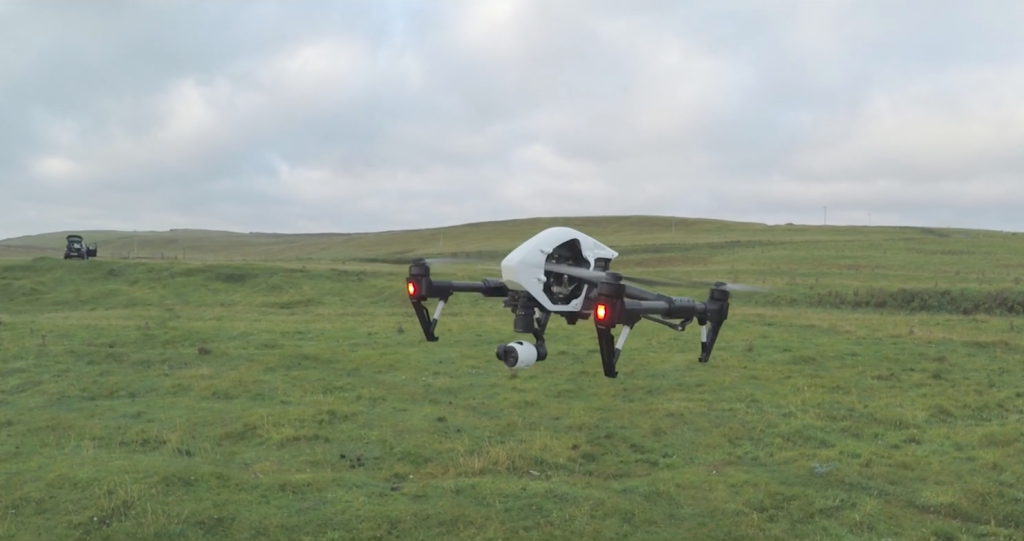 The film was mostly shot on the DJI Inspire 1 and for the more remote locations I used the DJI Phantom 3 which can be packed in a backpack really easily.
Big shout out to Drew Gibson who has done another magnificent job colour grading this and also to Pete Smith who created the sound mix. Cheers also to Rob Waugh for feeding back throughout the edit and helping suggest locations.
Locations in order:
An Teallach
Ardnamurchan lighthouse
Bidein A' Ghlas Thuill
Mangersta Sea Stacks, Isle of Harris
Suilven
Luskentyre Beach, Isle of Harris
Callanish Standing stones, Isle of Lewis
Duncansby Bay (Seal shot)
Tantallon Caslte
Bass Rock
Ardnamurchan
Duncansby sea stacks
Glen Etive
Castle Stalker
Arisaig
Forth Rail Bridge
Neist Point, Isle of Skye
Music again by the fantastic Tony Anderson – Eyes Wide Open
Footage shared with permission.
We need your VOTE!
We are incredibly excited to be up for the Best Photographic Blog Award at the 2015 SA Blog Awards! Please take a moment and vote for us by clicking on the SA Blog Awards Badge below – Thank you!