Check out this completely functional Nikon DSLR costume! It can take photographs, display them on the back, and sync studio strobes.
Still wondering what you're going to wear to your friend's Halloween party this year? Well, here's one idea. American photographer Tyler Card has created a completely functional Nikon DSLR costume!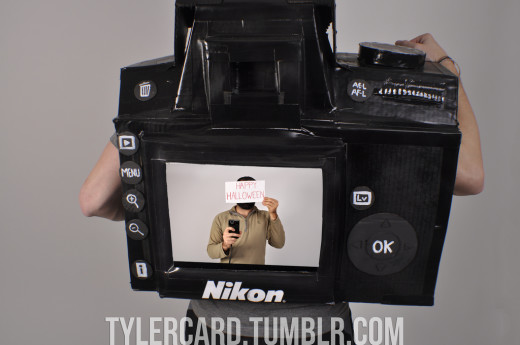 Not only can this costume take party photographs, it even has a built in flash, which can also trigger studio strobes. After the picture is taken, it gets displayed on the back monitor, with a little help from a modified Dell notebook. Very impressive! Take a look at how this hilarious costume was created and how it works in the embedded videos below.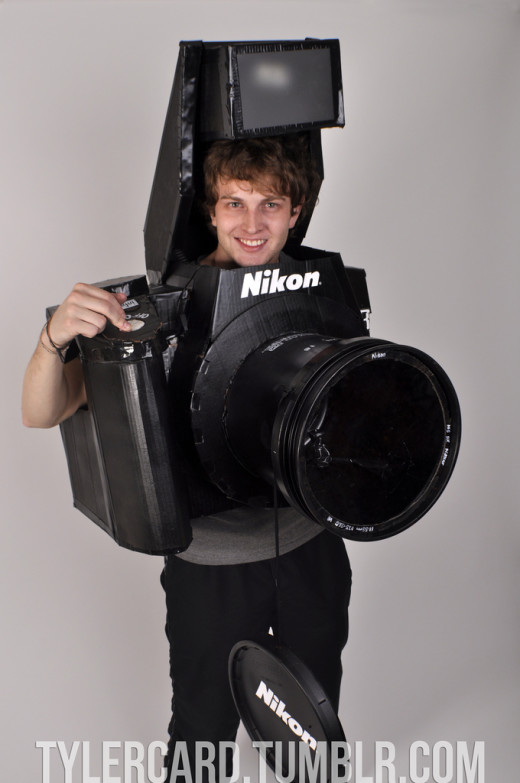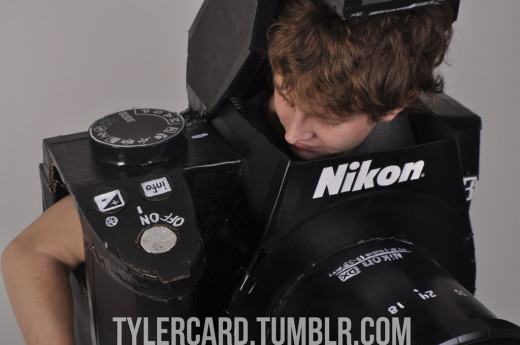 Via PetaPixel.