Imme Doyle and Sofia Wham are two best friends who met at 16. Ten years later, they fulfilled their ambition of opening an art gallery, establishing the UK's first gallery dedicated to contemporary African photography.
Their passion for the arts started during their years as cash-strapped students who happened upon London's free-to-visit commercial gallery spaces. This chance opportunity led to an almost daily obsession with wandering the halls of some of London's finest art establishments. However, one particular genre caught their eye and kept them returning for more.
"We were most excited by the presentations of contemporary art from Africa. It inspired Imme to train in History of Art at the School of Oriental and African Studies, and Sofia to get involved in Africa-based art initiatives."
However, while immersing themselves in the world of contemporary African art, they noticed a few things missing from London's art world.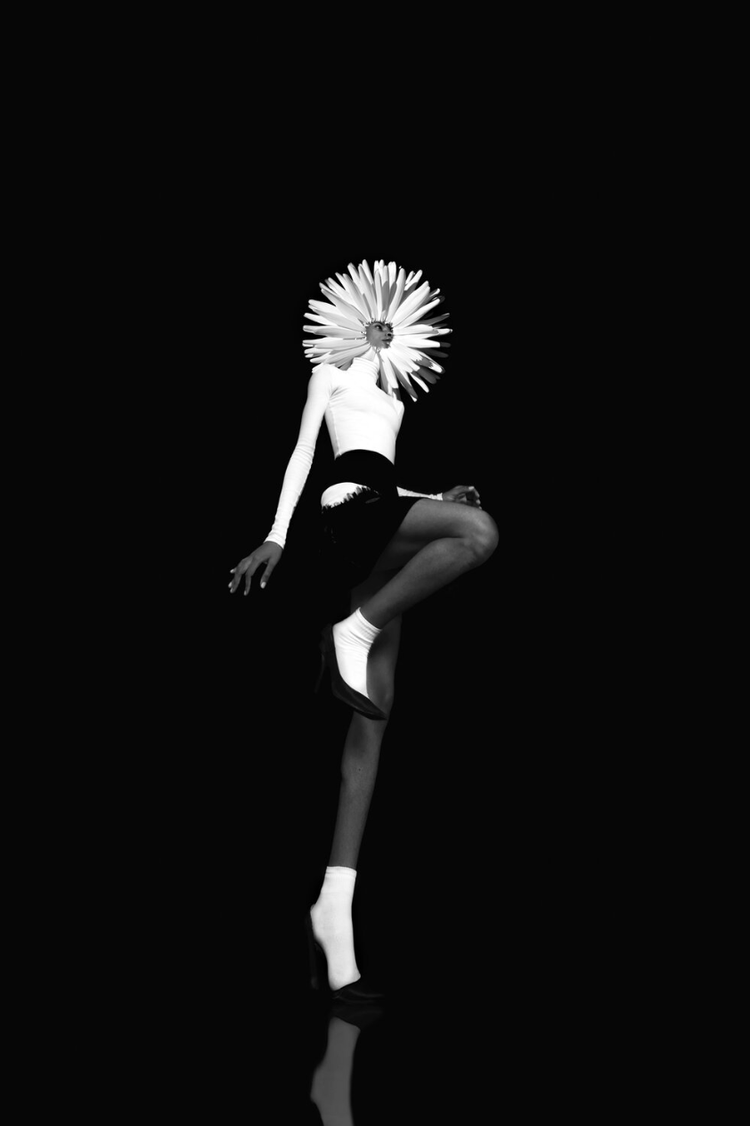 "As time went on, we increasingly wondered why there was such a lack of photography by African artists being exhibited compared to other mediums. This became the starting point for our first physical exhibition (PORTR-8) in 2020. Out of this, Doyle Wham was born."
In a country as large and diverse as the United Kingdom, especially one that is such a significant player in the art world, it is quite a surprise that its first gallery dedicated to Contemporary African photography comes in the year 2022.
"We have had many interesting conversations with other galleries, museums and auction houses on this topic. And the most common theme is financials. Compared to mediums such as painting, photography tends to sell at lower prices. London's commercial photography scene is also relatively small compared to cities such as Paris and New York. Equally, while there is a considerable interest and demand for paintings by African artists in the UK, photography is the least exhibited medium. This is, of course, a catch-22 situation in which the market, as a result, develops slowly. However, this is definitely shifting. "
"Institutional interest has grown sharply in the last few years. This can be seen in the Tate Modern's retrospective of Zanele Muholi. And the Serpentine Gallery's excellent show of James Barnor. Antwaun Sargent's travelling exhibition and publication, The New Black Vanguard: Photography Between Art and Fashion, is on show at London's Saatchi Gallery. The audience is there, and the artists are there, so now we just need the market to catch up. In the meantime, we hope to play a part in fostering the increasing interest in and valuation of photography from Africa and her diaspora in our home city."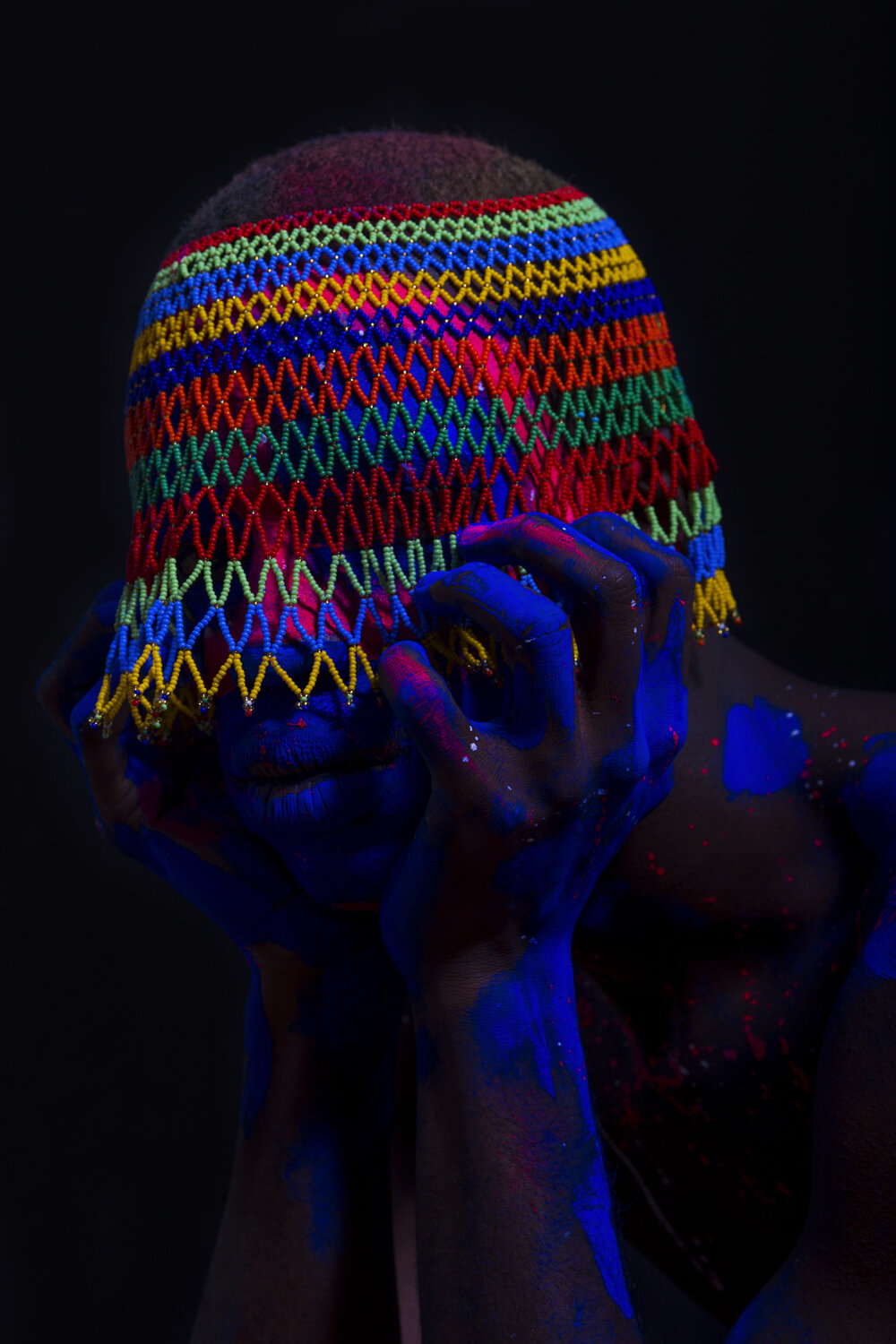 Doyle Wham is a female-led art gallery championing contemporary African art and photography. Situated in the heart of London, the galley is very much a fish out of water. But part of what makes them so successful is because of their uniqueness. They identified and tapped into a gap in the market that other significant art houses failed to recognise.
"From our first temporary exhibition in 2020, the response to the artworks has been incredibly positive. We began building our audience and client base by occupying retail spaces in areas across London. We'd invite strangers to discuss the art and tell important stories behind the work. We've enjoyed inviting younger audiences who perhaps are not used to visiting galleries or who do not usually feel welcome in contemporary art spaces. This is done by hosting events, social media outreach, and ensuring we offer a range of price points so that we always have artworks for sale that are genuinely affordable. This has led to us working with many first-time art collectors and becoming known in established collecting circles through participating in prestigious art fairs like Photo London. Since opening our permanent home in Shoreditch earlier this year, we have been touched by the warm reception from the local art scene.
Their first exhibition featured the South African multi-hyphenate creative Trevor Stuurman. Stuurman's work includes photographing the likes of Barack Obama, Naomi Campbell, Black Coffee and Jay-Z and Beyonce. He's even lent his creative eye to help bring Beyonce's Black is King film to life. The film won several awards, including six Grammys and an Emmy Award for Outstanding Costumes for a Variety, Nonfiction, or Reality Program, where Stuurman received special mention for his efforts.
"Trevor's work has always fascinated us. He is able to bridge so many influences and styles while maintaining a culturally authentic voice and vision dedicated to uplifting fellow South Africans and the continent more broadly. His practice also transcends creative boundaries by refusing to be pigeonholed, and his presence is already iconic. We were very surprised that he hadn't been offered a solo show in London. He was, therefore, one of the first artists we reached out to. He is a great collaborator, and we're sure he will continue making cultural waves worldwide."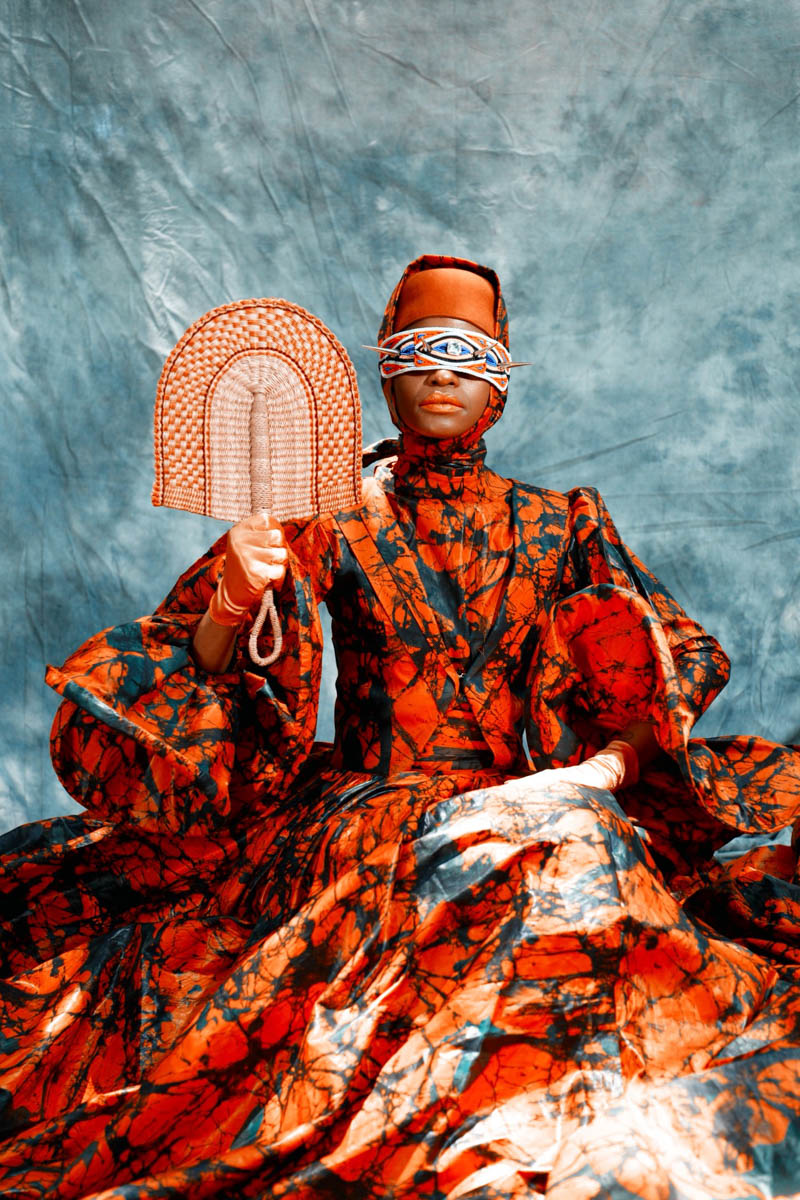 The market for Contemporary African art and photography is a relatively untapped treasure trove. We don't imagine curating an exhibition for a gallery dedicated to the genre is easy. Still, Imme Doyle and Sofia Wham are up to the task.
"There are a few intersecting priorities when we're considering what to exhibit. Sometimes, an image stands alone, and we are just blown away by it! Other times, we are impressed by an overall series or a powerful body of work, perhaps one that makes a nuanced societal point or establishes a style that is recognisably the work of that artist."
"Often, as with Trevor Stuurman, we will have been online fans of an artist's work for years, most likely through following their progress on social media. With photography (particularly digital images), we feel confident selecting work for exhibitions based on online platforms, particularly as we then handle the production ourselves locally, and artists only need to send us files. Some artists we have worked with have never exhibited or printed an image before or have even been smartphone photographers. To be honest, we primarily work with young and emerging artists to whom sales are important. We try to strike a sustainable balance between platforming experimental and innovative work and establishing a market for the work."
They continue, "In terms of the thought process, it is more of a feeling, really. As we will be representing the work, we need to feel excited about it to do it justice, especially when the artist will likely not be physically present in London for the majority of a show. This is a real responsibility and one we don't take lightly."
Looking to the future, DW mentions, "One day, we would love to have a network of international galleries. For each space to be not just a home for visual art but a stimulating environment. Where visitors can experience different art forms alongside food, drinks and nightlife elements. We're excited about the confluence of photography, music and lighting design."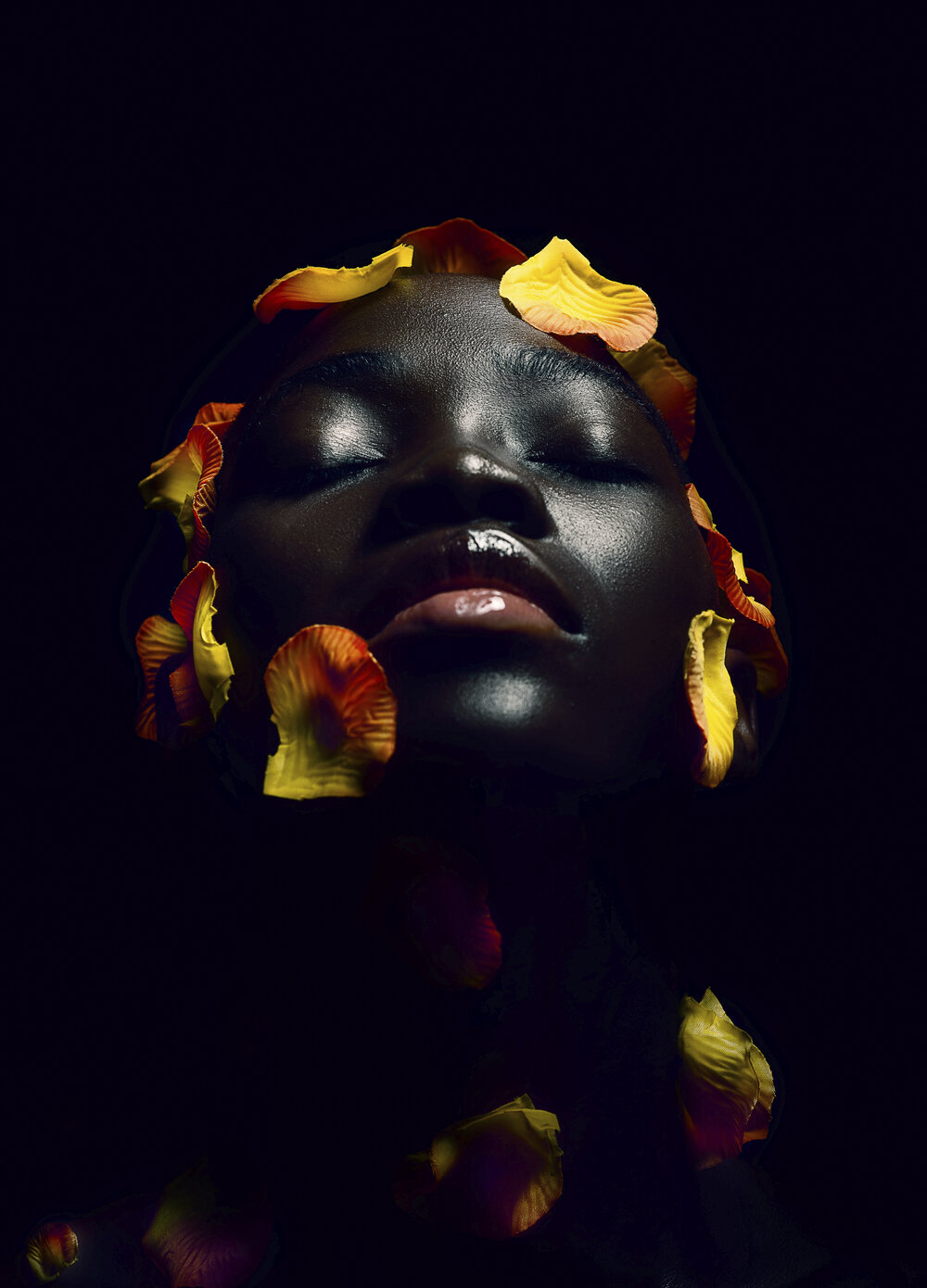 They continue, "We started our gallery journey with artists with whom we hope to work long-term. We plan to continue offering meaningful first exhibitions to young talents. Having said that, a diverse roster in terms of experience and mediums also makes for an exciting programme and one that benefits the individual artists too. Our first step towards that is our current exhibition of South African artist & alchemist duo Water Dixon, who works across many mediums, including light sculpture, metallurgy, photography and film. There are many photographic greats, particularly in the fashion sphere, which we have our eyes on too."
With some of their first exhibitions featuring the work of prominent South African artists, it only made sense for the gallery to participate in local art fairs. For those eager to engage with the gallery, the incredible work they do, and the artists they work with, you can catch Doyle Wham at the first RMB Latitudes art fair in Johannesburg from 26-28 May 2023. In 2023 the gallery will also be presenting exquisite solo shows of Angèle Etoundi Essamba and Yannis Davy Guibinga, making 2023 an exciting year for the gallery.
Given all the excellent work that Doyle Wham has done to spotlight the fantastic work coming out of Africa, and their efforts to give emerging talent an opportunity to get their work among the mainstreams of the art world, we had to ask what sort of advice they would give to aspiring photographers who want to be recognised by galleries.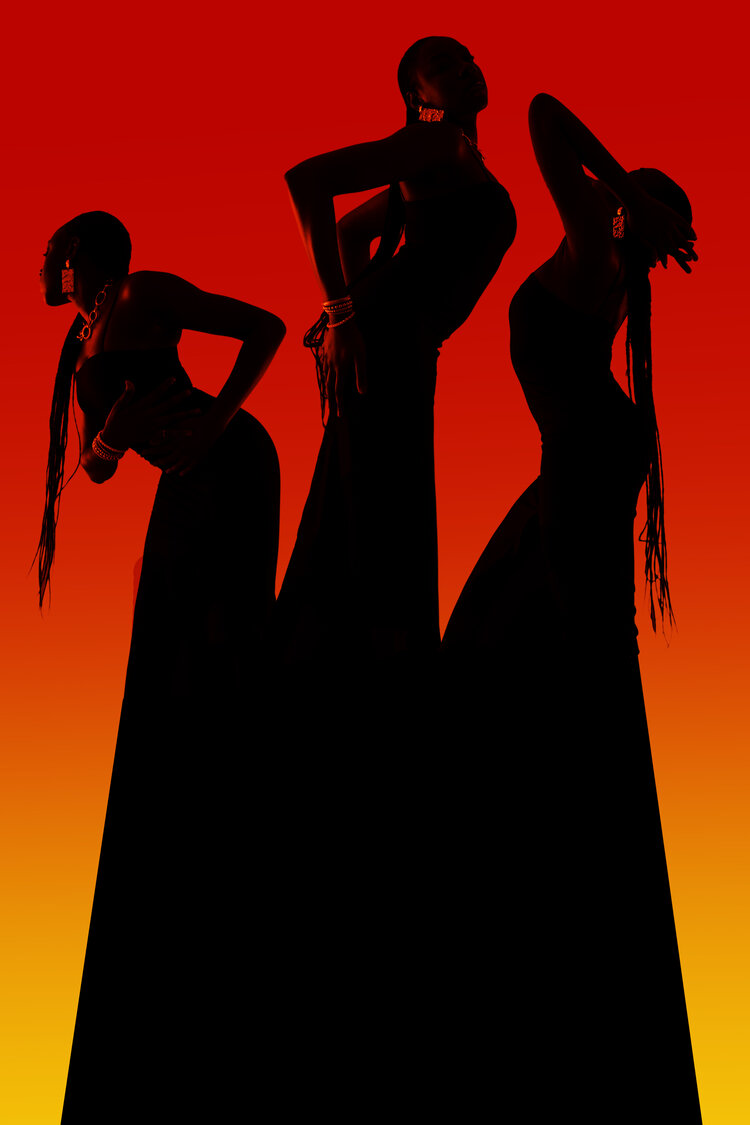 "Even if a gallery has a 'no submissions' policy, they'll likely open an email and check out your work. However, make that count! Put together a selection of some of your best pieces in a cohesive way that shows your particular style. Present them in an appealing manner alongside a few details and contact information/links (ideally to a website that serves as a larger portfolio). Increasing your visibility on social media is also a powerful tool. In fact, most of the artists we currently work with are people we first came across on Instagram."
"Consider also starting a network of fellow artists and helping to promote and share each other's work. An extension of this would be finding a mentor. Everyone has been "emerging" once and remembers what it feels like. Our advice would be to reach out in a friendly manner and not ask for too much all at once. Establish a relationship, and the advice and support you receive may be priceless. In London, there is a popular culture of artist-run and guerrilla-style exhibitions. Artists build their networks, start attracting collectors and gain exhibition experience. Often, these are the most exciting shows."