Article by Freddie Child-Villiers
With the advent of digital cameras and smartphones, apps and social media, most of the photographs we take never see the light of day. Nothing more than zeros and ones among the cloud or bytes relegated to a dusty drive. Well, Canon is here to change this travesty — and I'm going to try and convince you why printing your work could be the best thing you'll do for your photography.
BACKGROUND
When I was a kid, digital cameras didn't exist. I had a small Fuji point & shoot and only ever knew photographs as physical objects that our local camera shop miraculously produced. Fast forward, and throughout my professional career, I've only ever used digital cameras. I spent over a decade working in the advertising & editorial spheres, and the only time I saw my photographs in print was on a page or poster. I didn't print anything, not even my personal work — thousands of pictures sitting in folders, yet my walls lay bare. 
My point is, I know what it's like to love photography and overlook the physical process.
In 2017 I shifted my focus entirely and moved into the art genre. My passion for the African continent, its people and culture became something that I felt compelled to pursue. Currently, I am developing a homage to Africa's traditionally practising tribes. This body of work has had me spend months on the road, meeting incredible people and learning about their lives. Concurrent to this, I've also been developing another passion of mine, wildlife photography.
WHY I GOT INTO PRINTING
My business model is quite unique. Like many photographers, I offer a range of limited works, but my forté is creating custom works tailor-made for one's space; a centrepiece — a talking point. As a result, word of mouth became my most prominent form of marketing. So, two things became apparent early on. I needed a method to showcase my product in meetings and to be able to guarantee precise colours if outsourcing a printing job. So, I bought a printer.
I wanted something that could fit in my office and print on various mediums, from photo rag to transfer film. Most importantly, it had also to be par with what the major print labs were using. I pulled the trigger on the Canon Pro-1000 (the big brother to the Pro-300).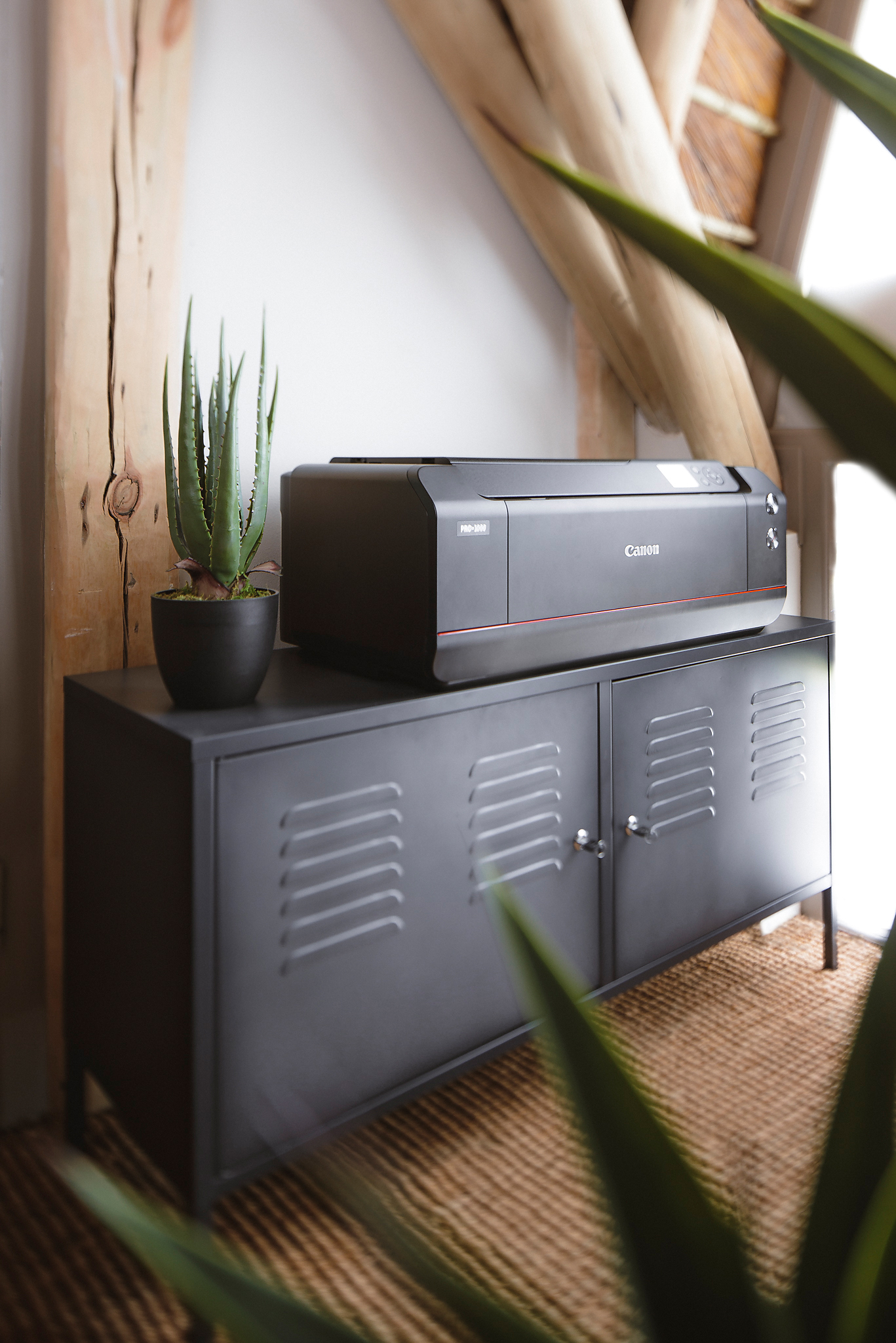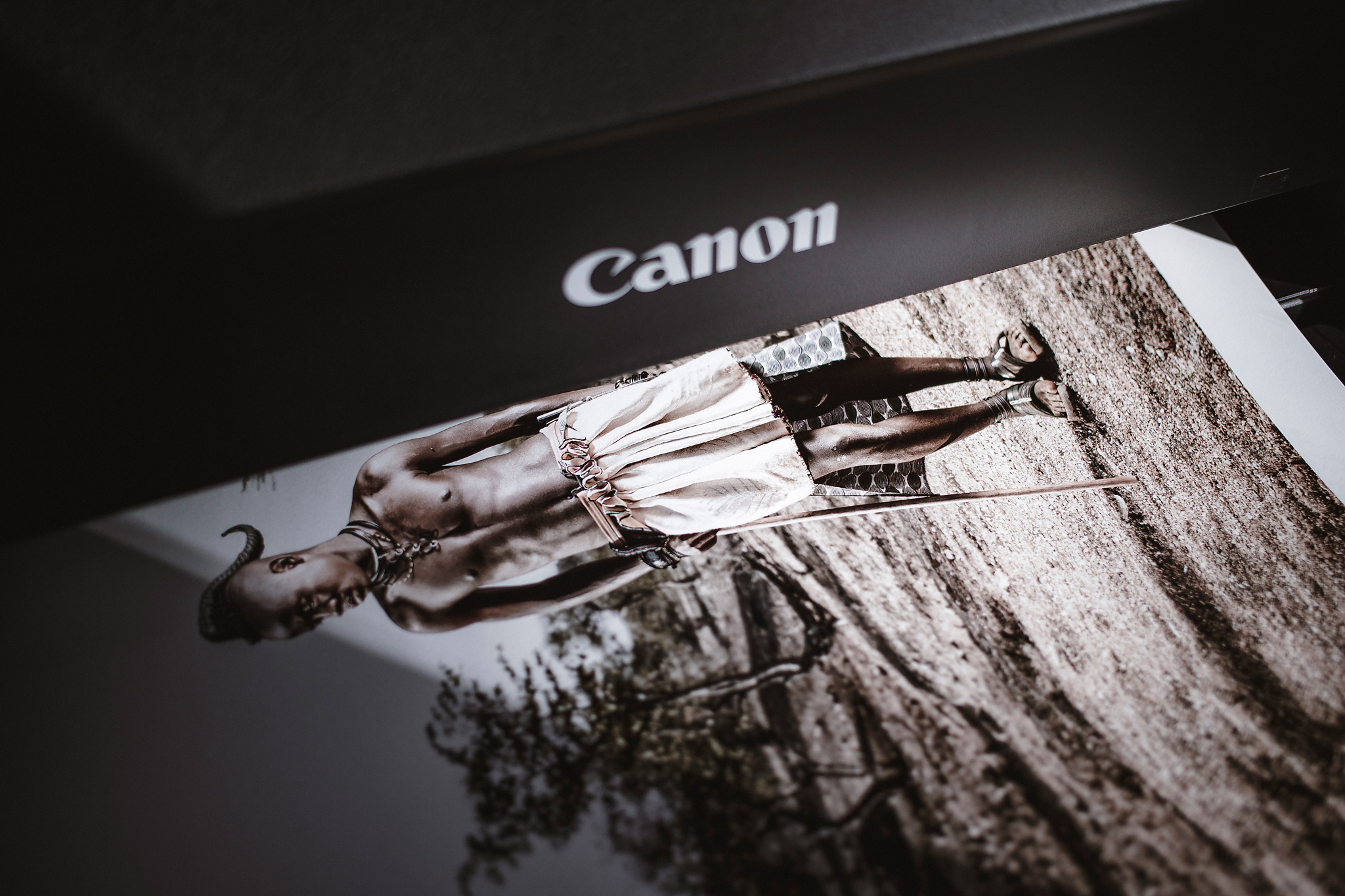 HOW I USE MY PRINTER
I used to show people my imagery on an iPad. Well versed in the swiping motion, many would rocket through the photographs taking them at face value. With the new direction of my business, I wanted to slow the viewer down, immerse them in the narrative, feel the paper and take in the product. So, I commissioned the creation of an A3 leather-bound print portfolio. To date, this has been one of my best investments. With a printer, I can easily keep it updated with new imagery, tweak it for a specific client, or replace damaged pages.
For prints that I can't do 'in house', getting exact colours with an external print lab has been challenging, often requiring multiple proofs and trips back and forth. This is made worse when shipping larger prints to clients living overseas — it becomes cost-prohibitive. Now, I can print a proof of the photograph in question and take/courier it to a print lab to colour match. Since doing so, I've yet to have a colour accuracy issue, saving me time and money, and I can deal with overseas labs with greater confidence. 
Finally, I now print my photographs! There's something immensely gratifying about physically holding one's pictures, seeing how the mood changes as light bounces off the paper. To me, the photographic process is now incomplete until an image exists in print. It has become even easier to share my craft with friends and family and turned me into a keen advocate for 'the gift of photography' concept.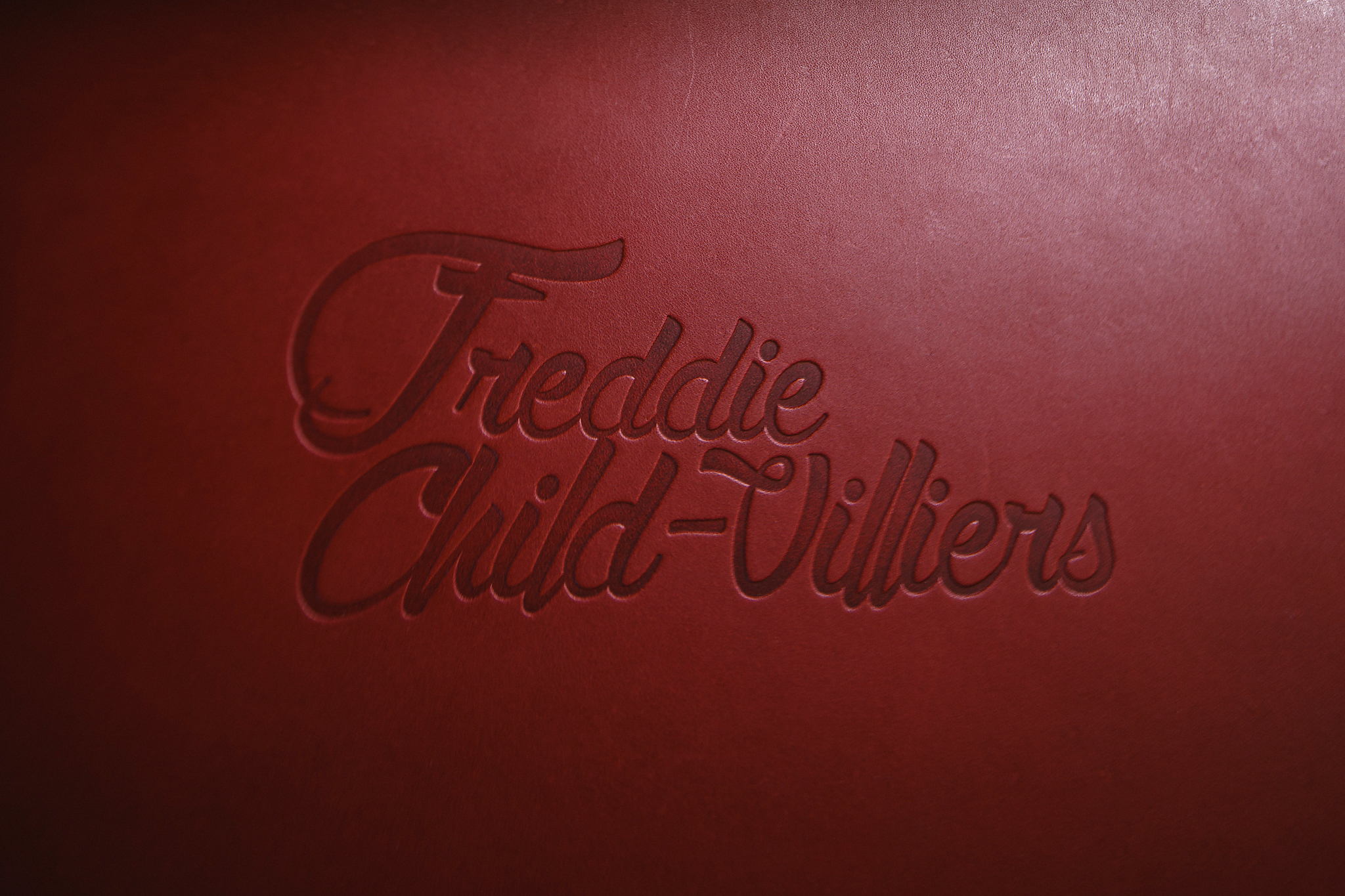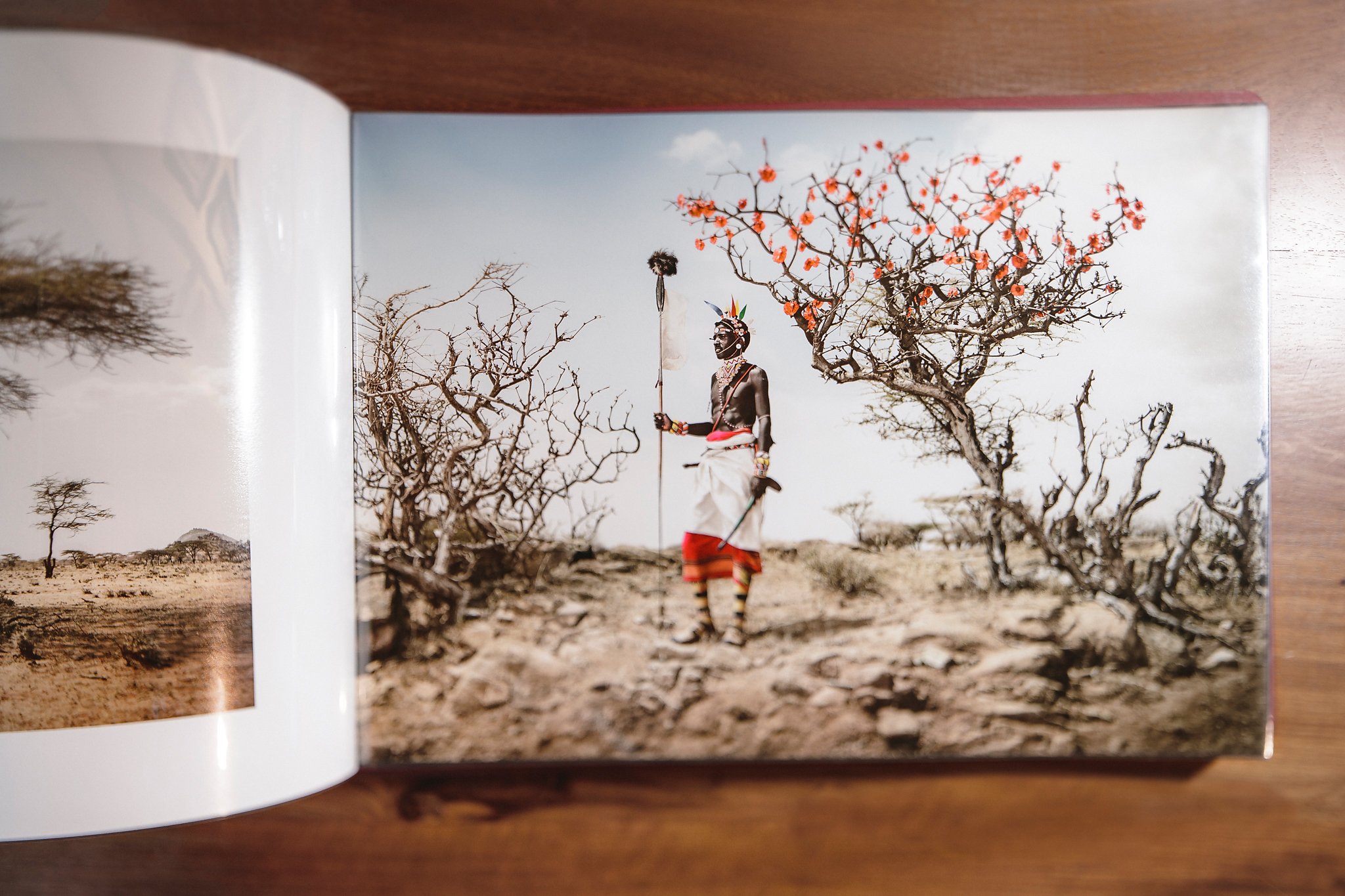 WHY THE CANON PROGRAF SERIES
This review was meant to focus on Canon's latest offering, the Canon Prograf Pro-300; however, I feel that it's worth throwing the Pro-1000 into the ring. I have now used both printers extensively and can say that they are hands-down better than anything I've used before — excellent construction, intuitive to set up, feature-rich and yielding stunning results.
The Pro-1000 is a big unit, weighing in at a whopping 32kg! Equally impressive are the twelve 80ml ink tanks and massive professional-grade print head. This printer essentially uses the same system as the bigger Prograf printers, meaning that your prints will be every bit as good as the Prograf Pro-9400 used in the Orms Lab! It is capable of printing borderless A2 sheets or panoramas up to 1,2 meters in length, on pretty much any medium. The only drawback that I've noticed with this printer is that it needs to be used regularly. Let it sit for a couple of weeks, and it goes through a vigorous cleaning cycle which ensures beautiful prints but does appear to purge a fair bit of ink into the maintenance cartridge.
By comparison, the Pro-300 is a far easier machine to live with; it's substantially smaller in scale and ideally suited for the photographer who wants the convenience of printing their work from home. Please don't mistake this as it being a lesser machine; it's not! Put an A3+ (the Pro-300's maximum print size) from either in front of me, and I wouldn't be able to tell the difference. It uses ten (14ml) ink cartridges that mount directly to the print head. This means that there is limited ink sitting in ink likes, which I assume makes it more efficient if left for extended periods.
Straight out of the box, the Pro-300 comes with print profiles that deliver impressive results.* As mentioned, I'm a stickler for colour accuracy, so I wanted to test some profiles of my own.. Embarrassingly, it took multiple attempts and countless charts (8!) before I got close to what Canons default profile could produce. I can, therefore, say that even with limited technical know-how, with this machine, you'll be producing gorgeous prints in no time.
For the more technical folks out there, 'bronzing' and 'gloss differential' on either printer is minimal to none, at least for the papers I've tested. The Prograf series features a 'Chroma Optimiser' ink cartridge, which is essentially a clear coat designed to combat these issues. For best results, one should check the option to 'clearcoat the entire page' within the print software. If that doesn't work, change the media type on the machine — from my testing, the 'light photo paper' option works well across the board.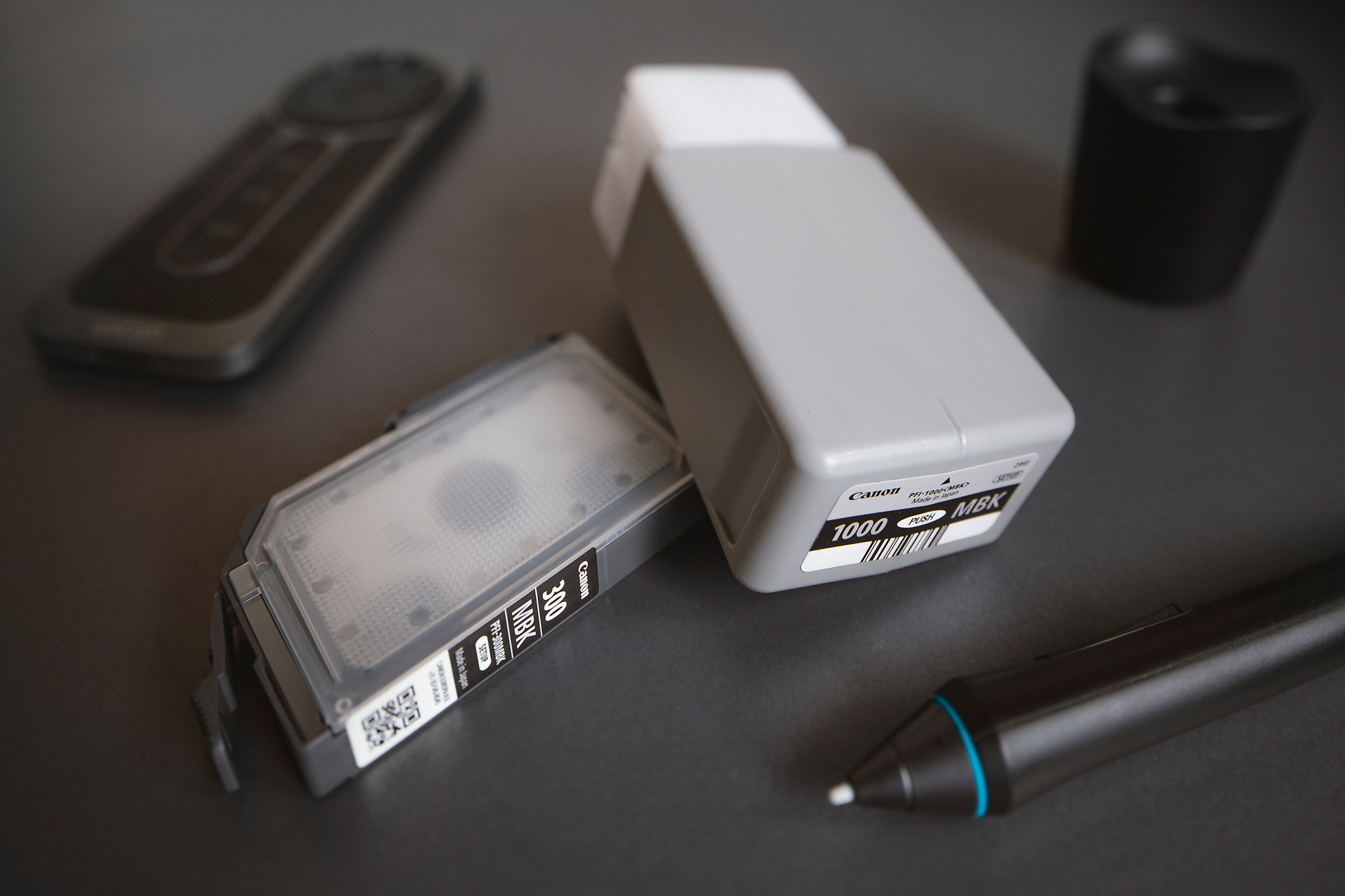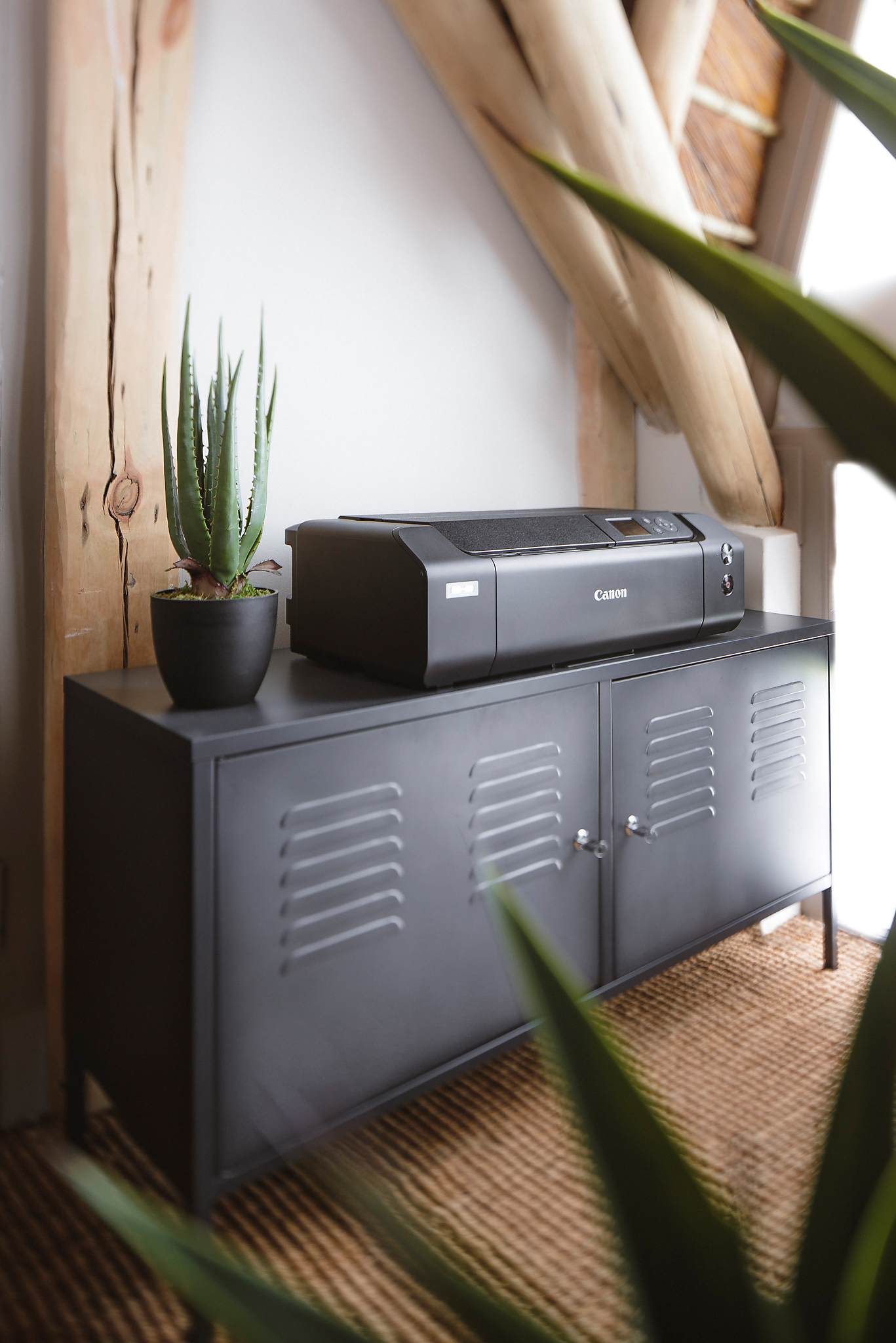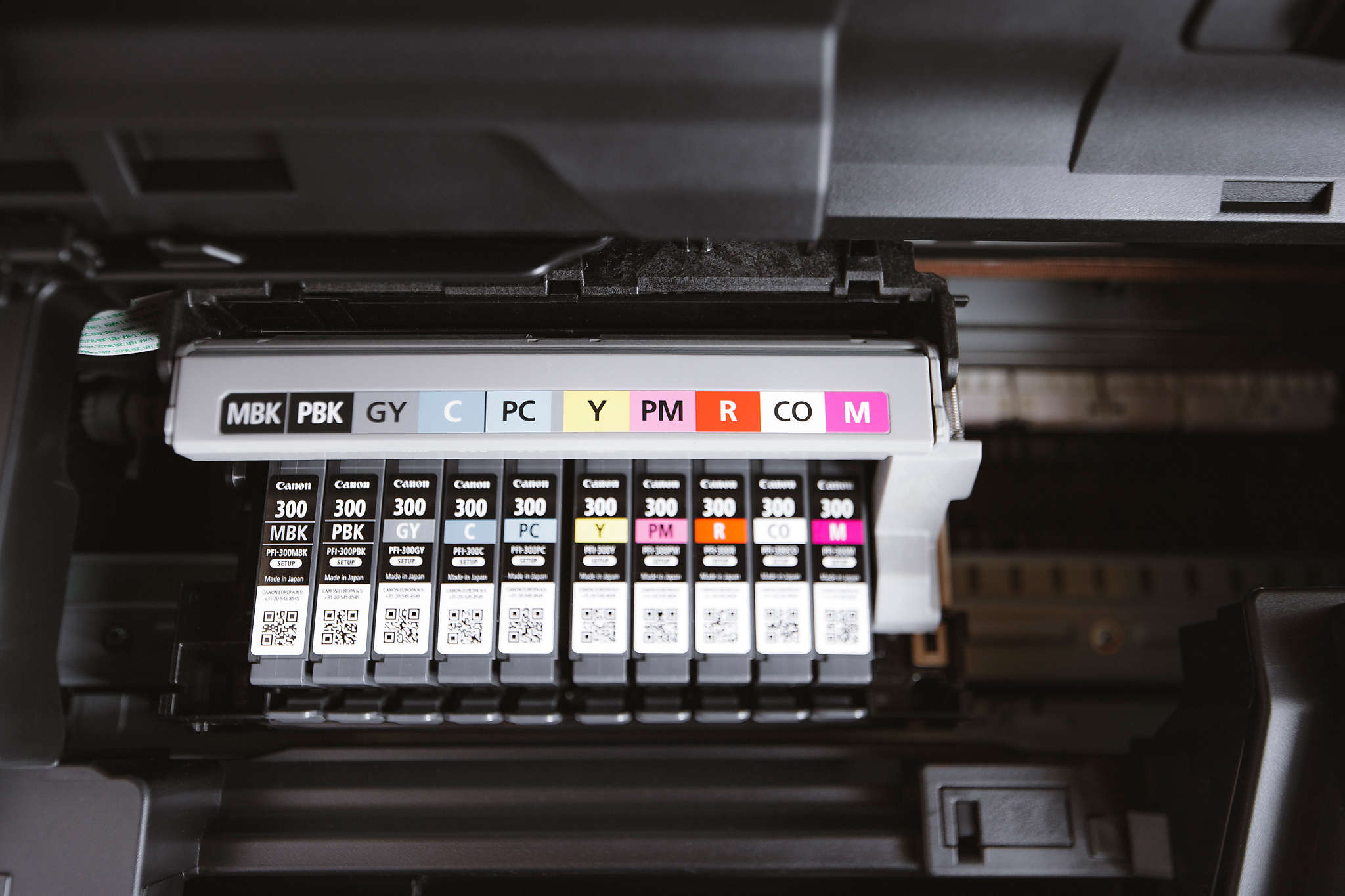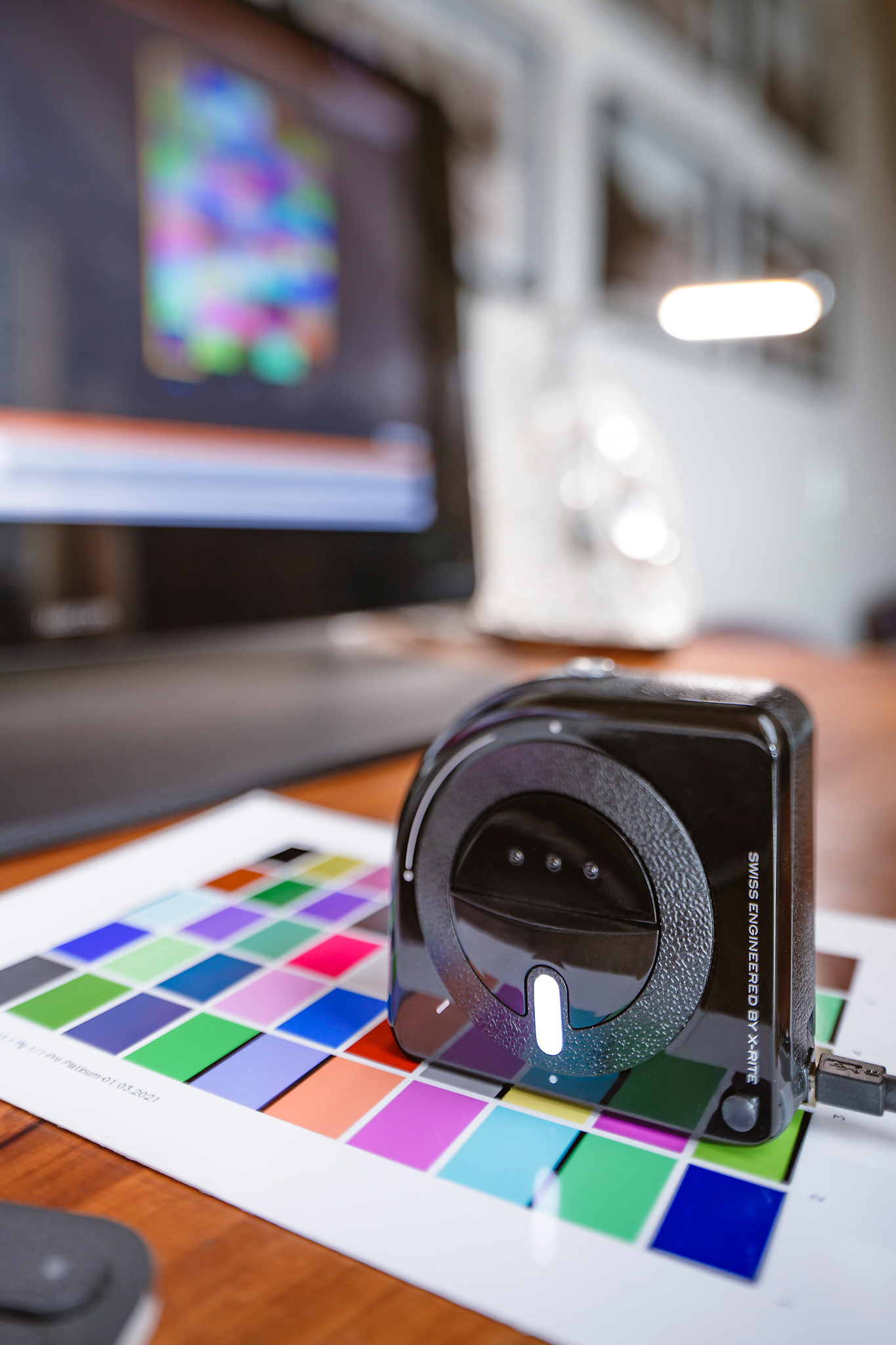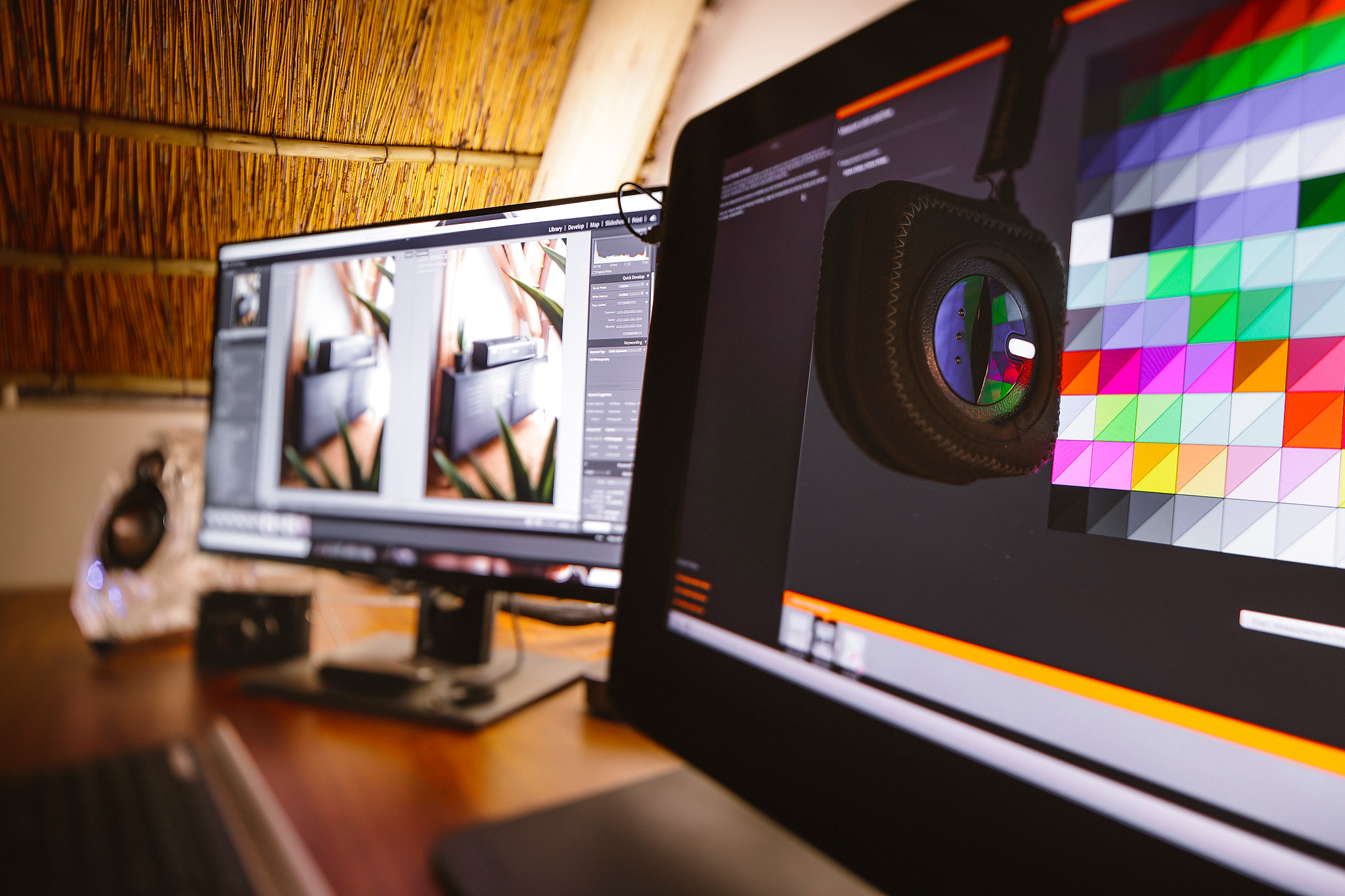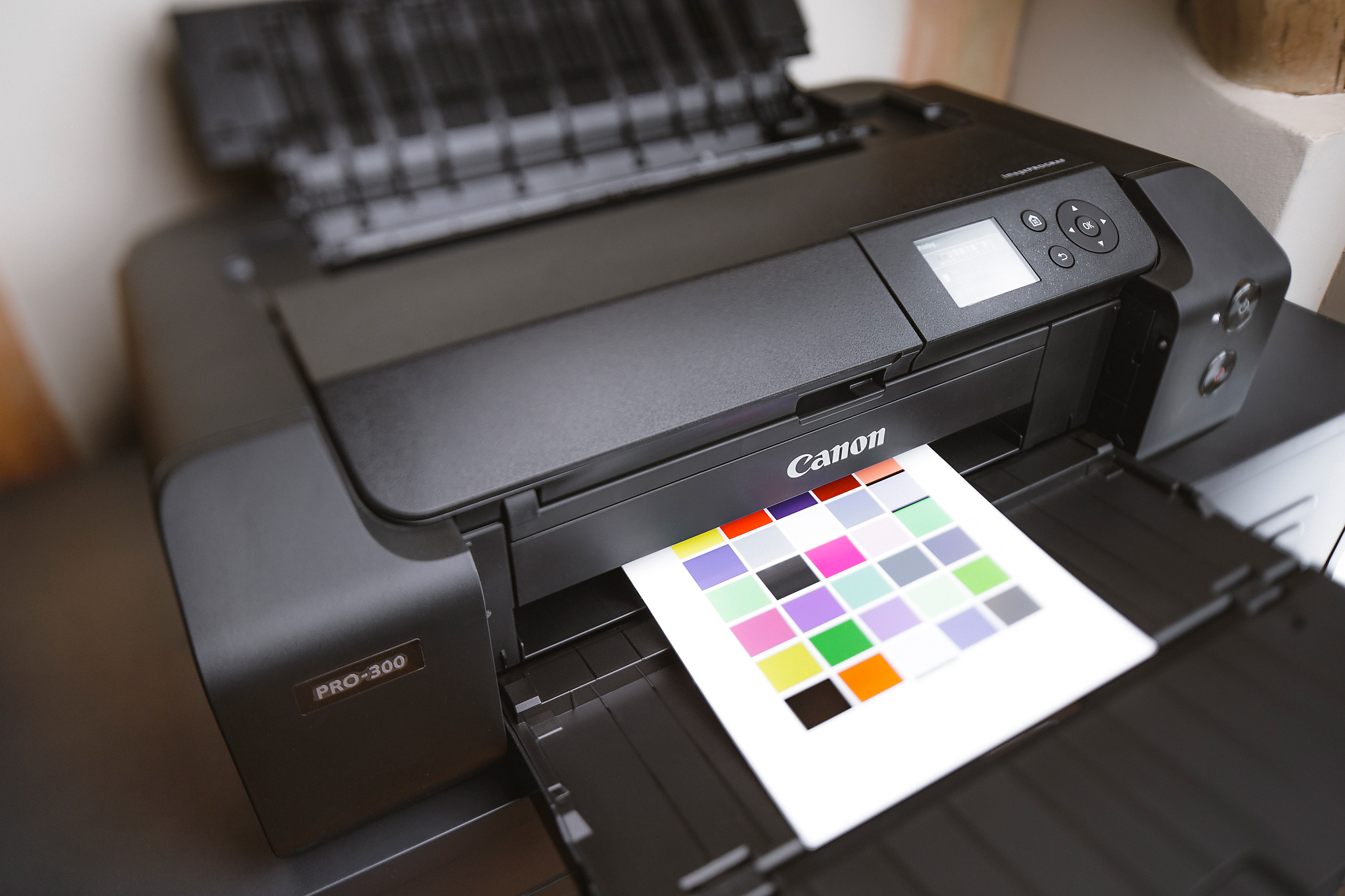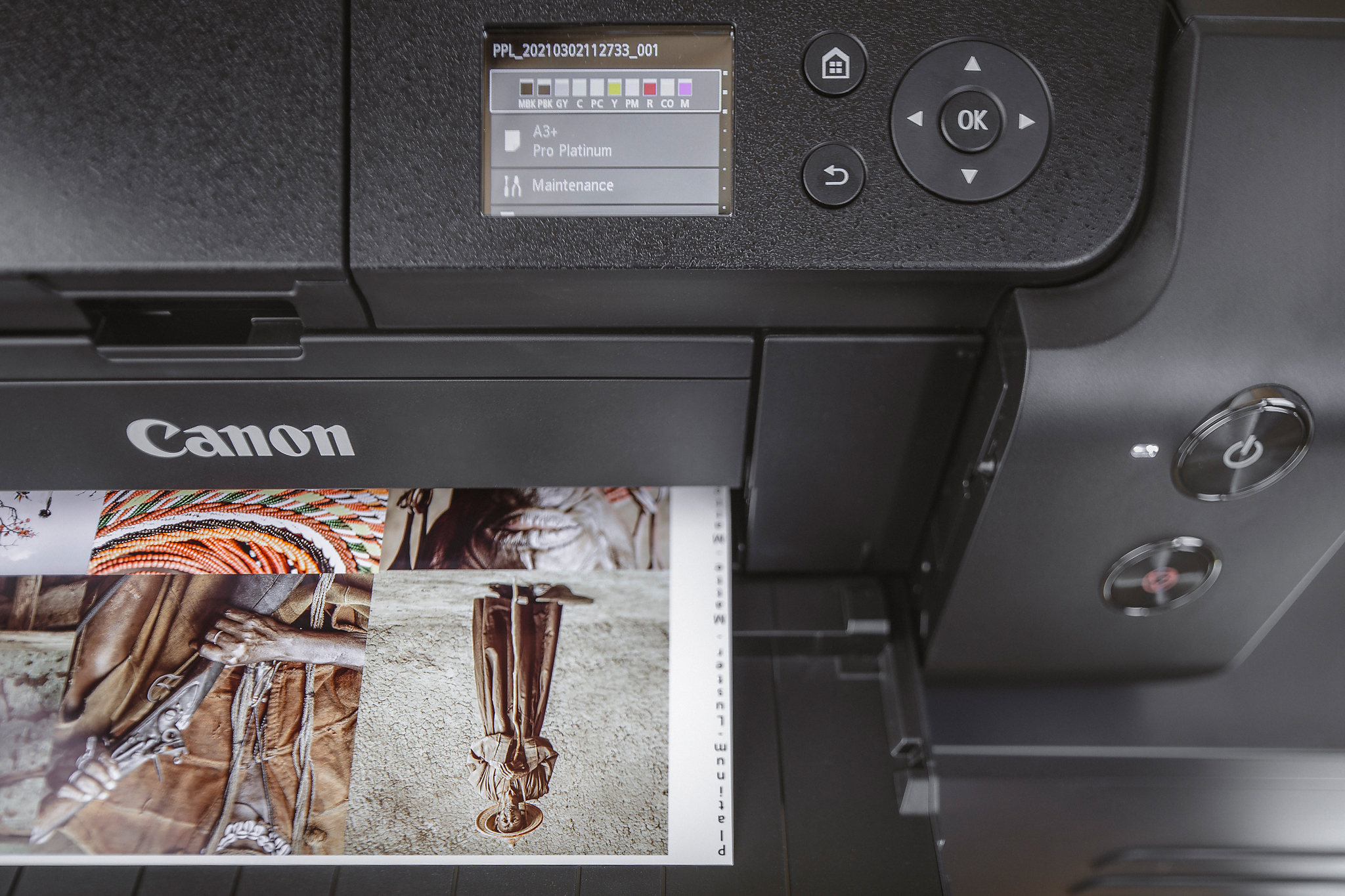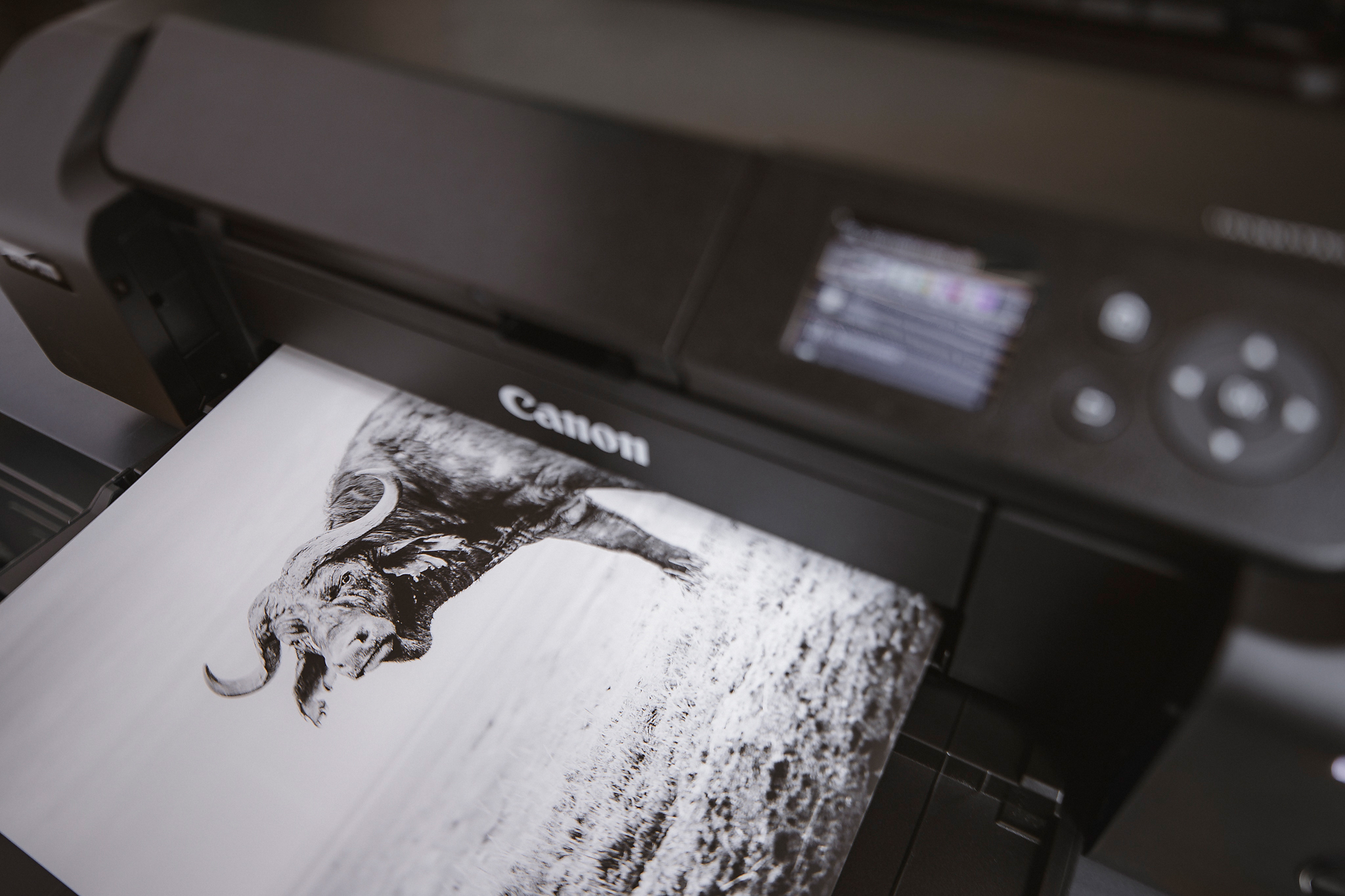 CANON PAPER
I've had the opportunity to test the 'Photo Paper Pro' papers from Canon. They consist of Platinum (gloss), Luster (semi-gloss) and Premium Matte. Each weight between 200 – 300 g/m2, and all are bright white. Besides the texture of a semi-gloss paper, the Premium Matte is the only paper with a visible grain, but it is incredibly subtle. These papers pair very well with either printer and offer great value compared to pre-cut paper from Hahnemühle, Ilford, etc.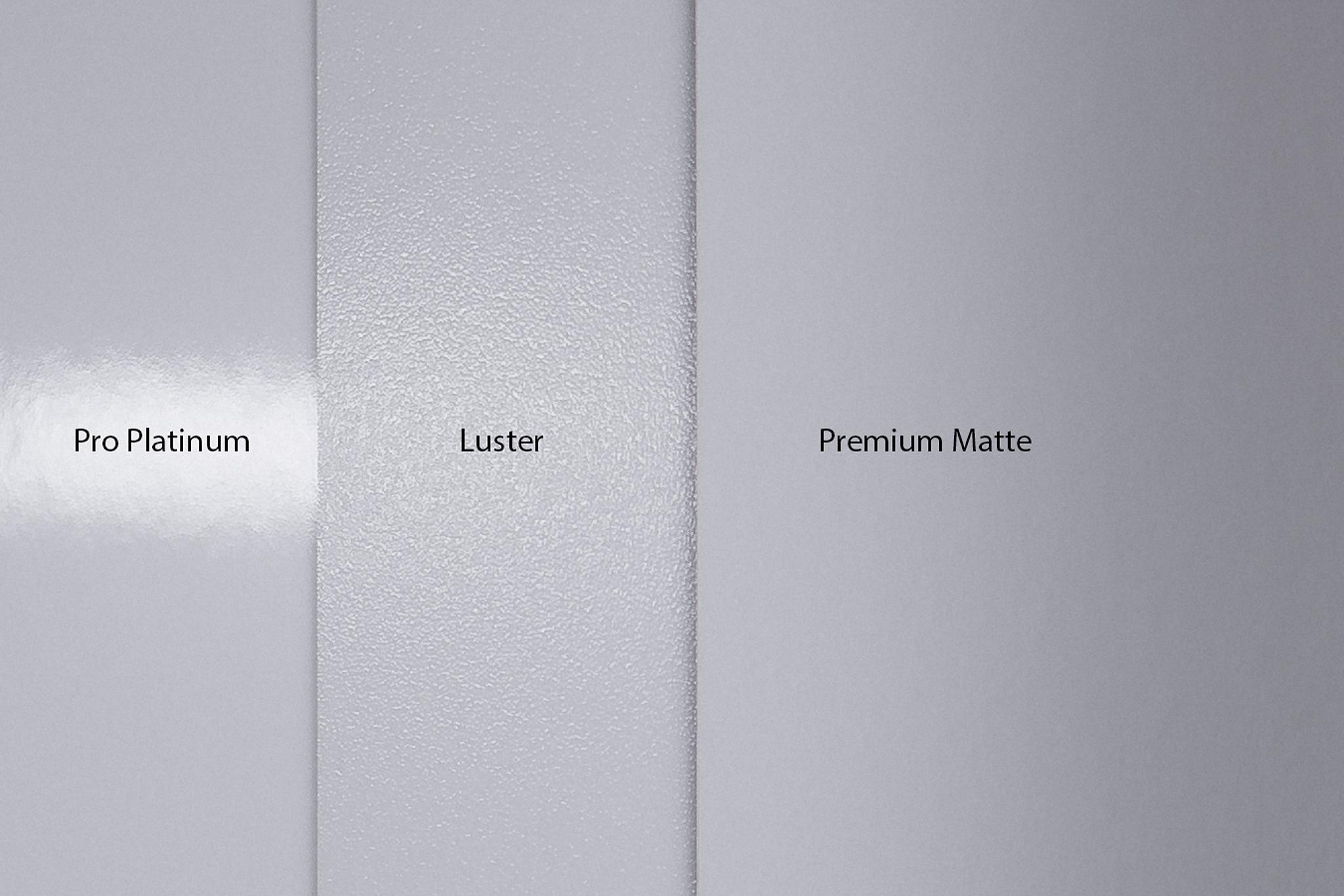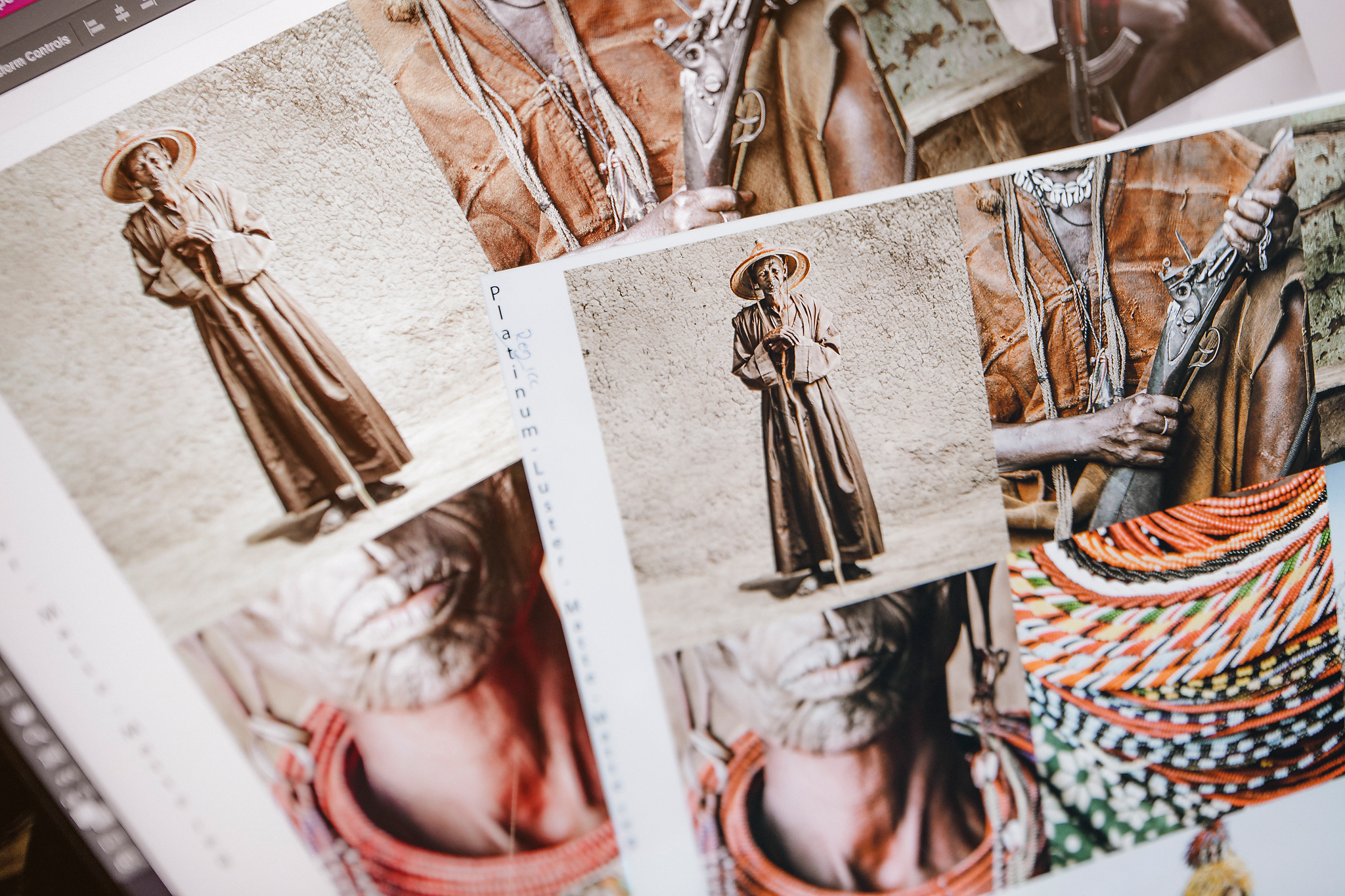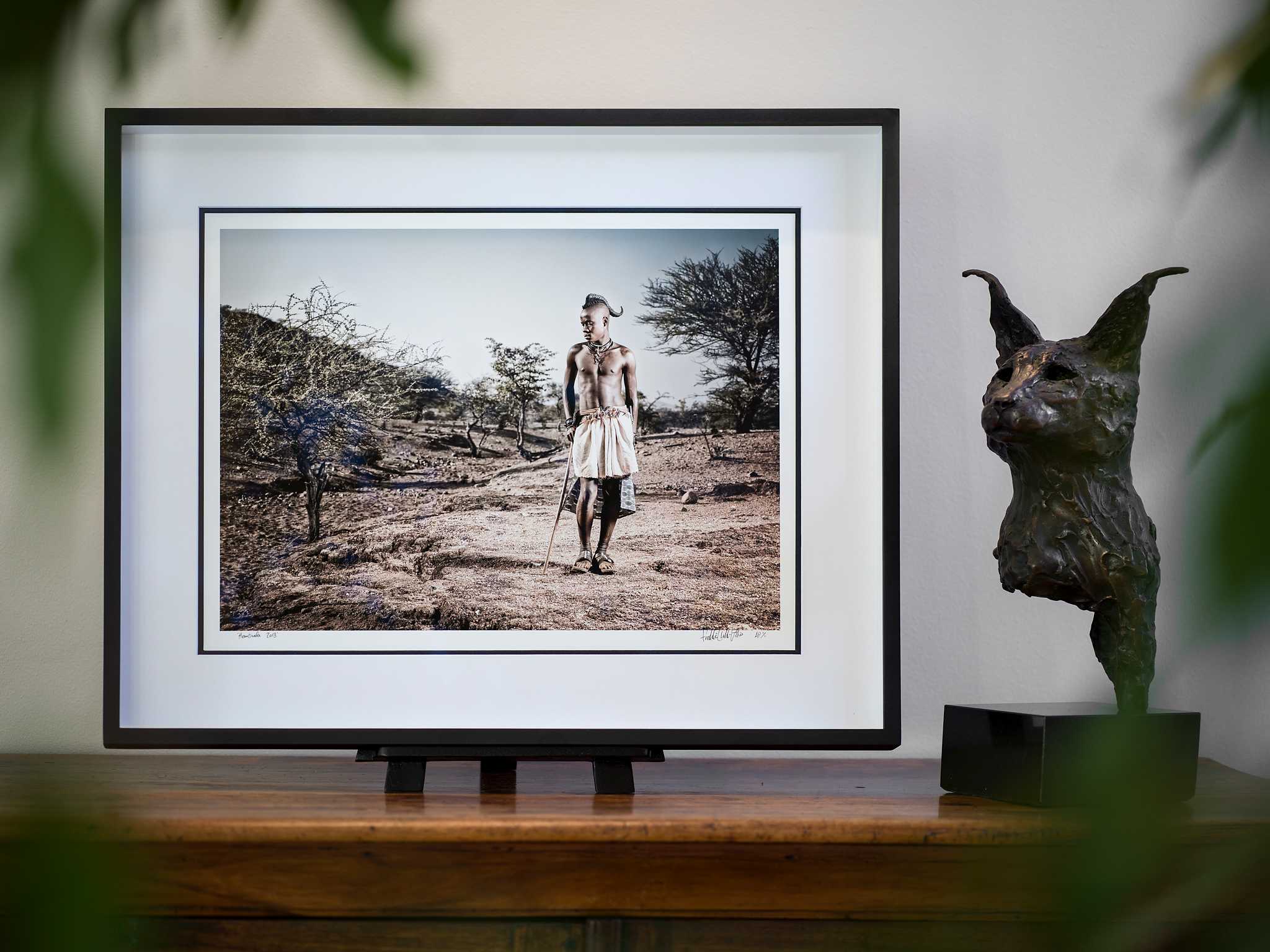 * Tests performed on Canons own 'Photo Paper Pro' papers.