Interview with media duo Half & Halve to hear how they're using social media to build their photography brand in an extremely competitive industry.
Entering any industry as a newcomer can be extremely daunting and there's no exception when it comes to photography. In fact, given the rise of social media and the accessibility to 'publishing' your work, coupled with the gratification one gets from curating a feed or reaching a follower target, it could be argued that the industry is more saturated than ever before. And naturally, this means more competition. We recently chatted to media duo Half & Halve to hear how they're pushing their way into an extremely competitive industry by using social media to build their photography brand.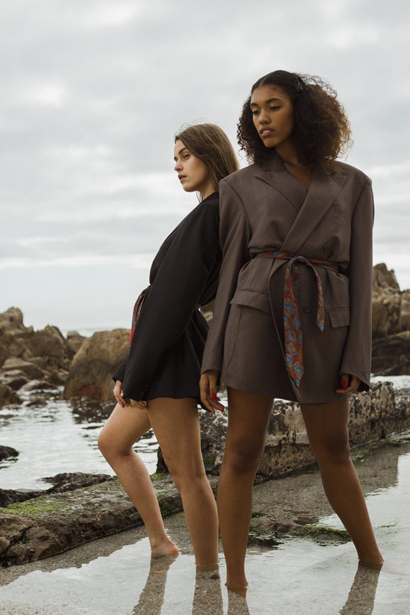 Hey guys! We know Half & Halve as a brand, but please tell us a bit about whose behind it and how you came to the decision to turn your hobby into a business.
My brother, Tash Toefy, and I, Shakeel Toefy, grew up in a creative family so it happened pretty organically that we found our way to photography. I'd say our dad was our biggest influence as we grew up seeing him taking his little point-and-shoot camera everywhere with him. He eventually upgraded to a DSLR and Tash was in high school he got his hands on it, borrowing it to shoot sports events and to earn some 'cool kid' points. This progressed to discussions about getting into fashion photography and we actually started a secret Instagram account where we'd post all things 'Fashion', 'Food' & Ph(F)otography'. That set us up for thinking about photography as a business venture. I think one of the reasons for our success was the fact that as soon as we made the decision to start our business we stuck with it. From inception, our idea was always to turn our business into a full-time job and that is still the goal today. We're both still studying, but we're 100% committed to our brand and the only way to succeed is to learn the art of balance and hard work.
Who does what in the Half & Halve team? 
Our roles are extremely specific and play to each of our strengths. Tash is the chief photographer and focusses primarily on fashion as well as post-production/retouching & GFX, while I focus on event photography, creative direction, public relations, and finance.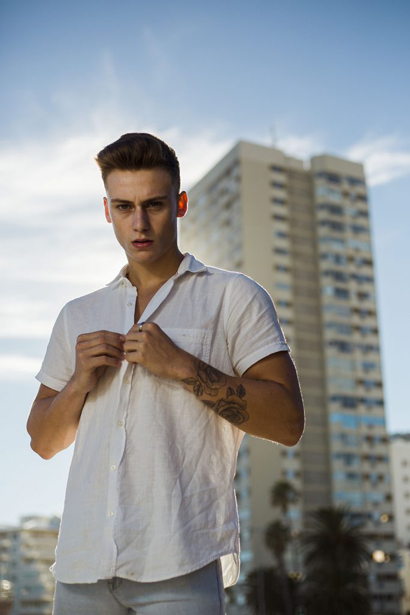 So you had the idea, but how did you follow through on it logistically? What steps did you take to build the Half & Halve brand?
A key part of building up the brand we have today was definitely networking and professionalism. One thing we were always aware of was that a large majority of start-up photographers and creatives were lacking professionalism. This is something we purposefully tried to be better at – whether we have 100 followers and two paid bookings, we still try to operate in the most professional manner. We believe that if you start thinking of yourself as a professional it leads other people to see you and interact with you as such.
So you relied a lot on the way you marketed yourselves? What would you say has been your greatest marketing tool?
Definitely Instagram – it allowed us to target a specific audience and helped us build a reputable portfolio of our work before we launched our website. We knew it was important to maintain a constant workflow and put out content as frequently as possible to build a relationship with brands, celebrities and, potential clients. It also forced us to engage with our audience and this pushed us to produce work as frequently as possible. This industry specifically is extremely fast-paced and in order to stay relevant, you have to work strategically.
This kind of digital marketing seems to be working great for you, do you think its sustainable given the ever-changing nature of social media? 
Online and digital marketing is definitely constantly evolving like you said, but we don't think it will ever be completely eradicated as it is an innovative tool that businesses use. We believe that Instagram will re-invent itself for as long as possible and if it eventually does die out that there will be a new platform to grow and support both businesses and individuals long-term.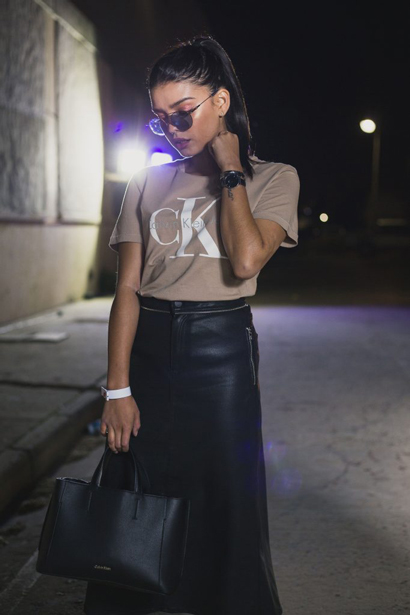 So generally you think social media is a useful monetary tool, have there been any challenges in your journey so far? 
As with any new venture, there are challenges that come up. Photography has become a popular trend in our generation and with this comes certain negative mindsets surrounding the profession. When we launched Half & Halve there were people who thought that it would be a phase and that eventually, we'd lose interest. However, passion breeds deeper than anyone else's belief and if you're truly passionate about something you won't lose focus simply because of what people might think, in fact, we've channelled this negative energy into making sure we're constantly achieving success. Like any industry, there is always going to be competition and with photography, it's exactly the same. We've always had the belief that there is room for everyone, and competition acts as the drive for us to constantly improve and perfect our craft.
I see you've worked for some big clients like Superbalist and Aisha Baker, how did you go about securing those jobs and attracting the kind of clients you wanted to be associated with?
We think the most efficient way to attract niche clients is to be specific with the work you do. If your aim is to become a fashion photographer then focus on building a portfolio that showcases that kind of work. There is no point in including sports photography in a fashion portfolio as this won't relate to your potential clients. It also has to do with your personal and brand image as certain brands/clients are extremely specific with the teams they work with. Make sure your brand image aligns with the clients you're looking to book.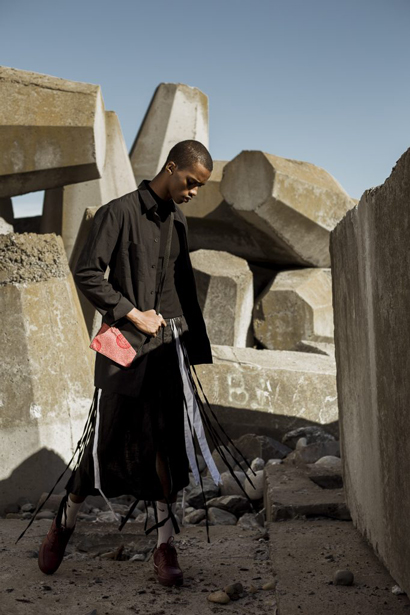 Photography is a creative industry and we know that trying to enter the industry takes a fair bit of free test shoots and working in exchange for exposure, how did you make the change from that kind of work to charging clients?
Our method for success is to always balance pro-bono work with paid work. Often collaborative projects are your chance to stimulate all aspects of your creativity because you're given the freedom to create bodies of work without any restrictions which you're sometimes not able to do with corporate clients. Our advice would be to put a price on your work from the beginning but always be open to negotiate and collaborate with like-minded individuals that would be of mutual benefit to everyone involved.
Do you feel that clients generally respect you as young creatives or do you find they try to take advantage of your skills in the industry because you're such a young business?
We think respect is something that is earned. When communicating with brands we always make sure that we are polite and professional while still being firm. What we've noticed is that most brands we've affiliated with in the past have treated us with mutual respect while a few 'young' creatives that we've come across tend to try and take advantage of us because of our similar ages. The important thing is to let your work speak for itself and to assess each situation/client individually. We are strong believers in collaboration and building relationships with fellow creatives and are always open to collaborative projects if everyone involved is able to benefit equally from the project.  It's all about maintaining the perfect balance.
This brother duo isn't slowing down any time soon and their goal is to be known as one of SA's top young fashion photographer brands, mesmerizing their audience with every piece of work they produce. Keep an eye on their Instagram here to see what these guys get up to.
Feature Image: Rizqua Barnes