Wild Shots Outreach and Canon SA have teamed up to bring the Canon EMEA Youth Programme to South Africa. Through the power of visual storytelling, the Programme hopes to assist our younger generation in tackling a wide range of sustainability challenges.
THE CHALLENGE
The wildlife reserves in the Kruger area of South Africa are home to some of the world's most incredible animals. Yet the majority of young people living next to the Park have never visited or seen the wildlife that's right on their doorstep.
Through the Wild Shot Outreach & Canon YPP project, young South Africans from disadvantaged communities are being empowered to access their wildlife heritage and develop employment skills in wildlife conservation & tourism.
THE PURPOSE
Mike Kendrick, founder of Wild Shot Outreach, and Canon SA work together to train students in wildlife photography. In addition to taking the students on game drives, students are mentored on the importance of conservation.
THE RESULTS
With Canon's support, Wild Shots Outreach was able to reach over 997 young people since it's inception and there have been some incredible outcomes for the participants:
Kgaugelo Neville Ngomane won the CIWEMs International Young Environmental Photographer of the Year Award for his dramatic take on conservation efforts in a local reserve titled "Desperate Measures."
Several participants completed professional photo assignments, which have translated into internships and placements
One student now runs his own photography studio, while three are now employed in the WSO media team working with Conservation South Africa
More than a thousand attendees have visited the programme's community exhibitions, helping to share the participants' messages more widely to inspire action.
FEMALES IN FOCUS – WILD SHOT OUTREACH RISING STARS
Mukateki Ubisi | Trainee Safari Guide
Mukateki Ubisi is Wild Shot Outreach rising star. It is her goal to become a FGASA qualified safari guide. Her inspiration is Queen Manyike, a former Wild Shot Outreach student, who is now one of the very few female black guides in the Greater Kruger Area.
Wild Shot Outreach is now supporting Mukateki in learning to drive and, and will also be sponsoring her guide training course.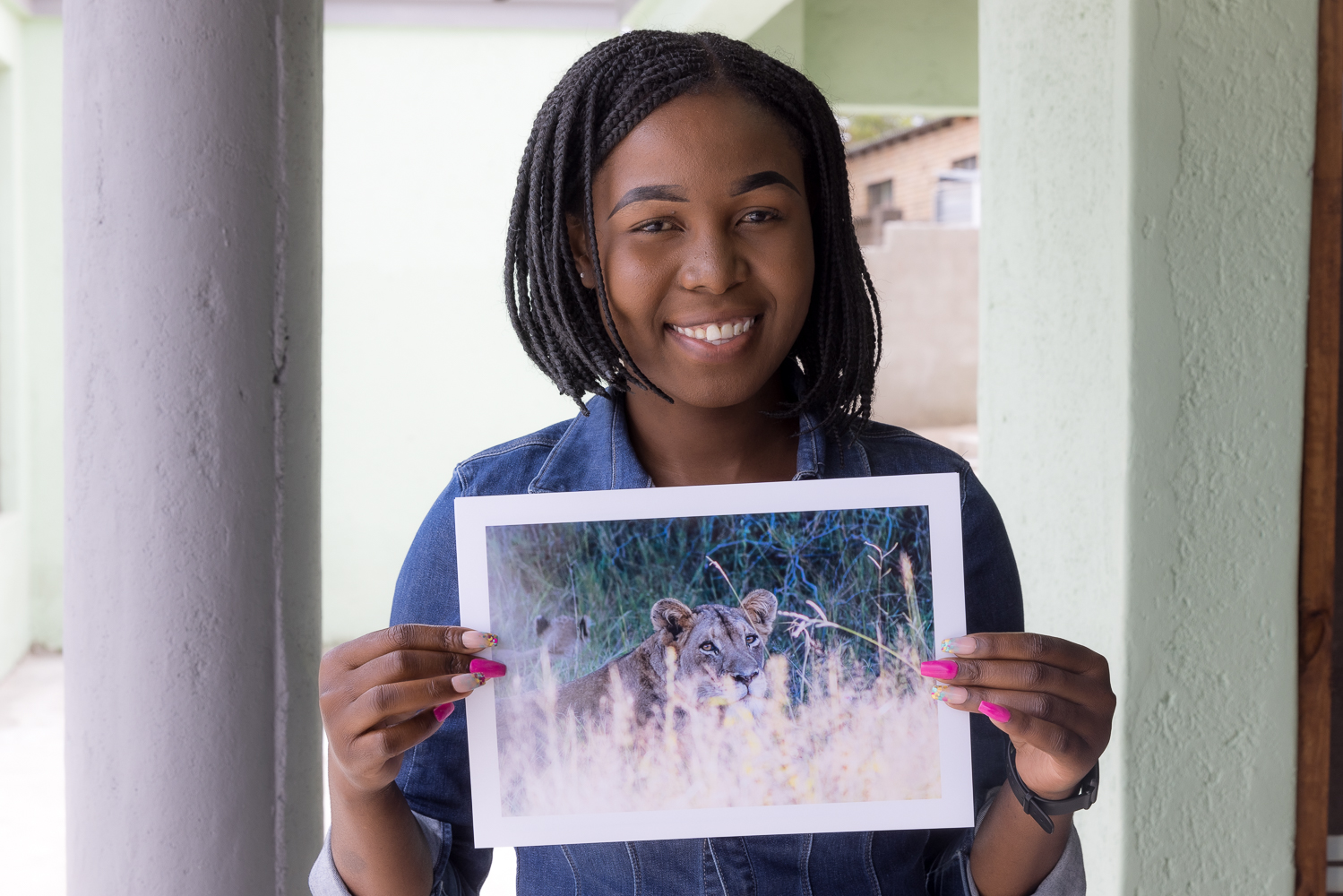 Queen Manyike | Experienced Safari Guide, Star of Film and TV, Girls Who Click Ambassador
In 2016, Queen was working as lead facilitator with the NGO Eco Children. She was organising and running environmental education programmes for primary school children in her community.
Queen joined the Wild Shots Outreach Programme and quickly showed top photographic skills. ThroughWild Shots Outreach, Canon South Africa agreed to supply her with a DSLR so that she would be able to practise and develop as a wildlife photographer.
She features in a award-winning short film called "Beyond the Fence" where she declares her desire to be a role model for others in her community.
She is also the subject of a CNN documentary which highlights young photographers in Africa and how they are using their images to promote conservation.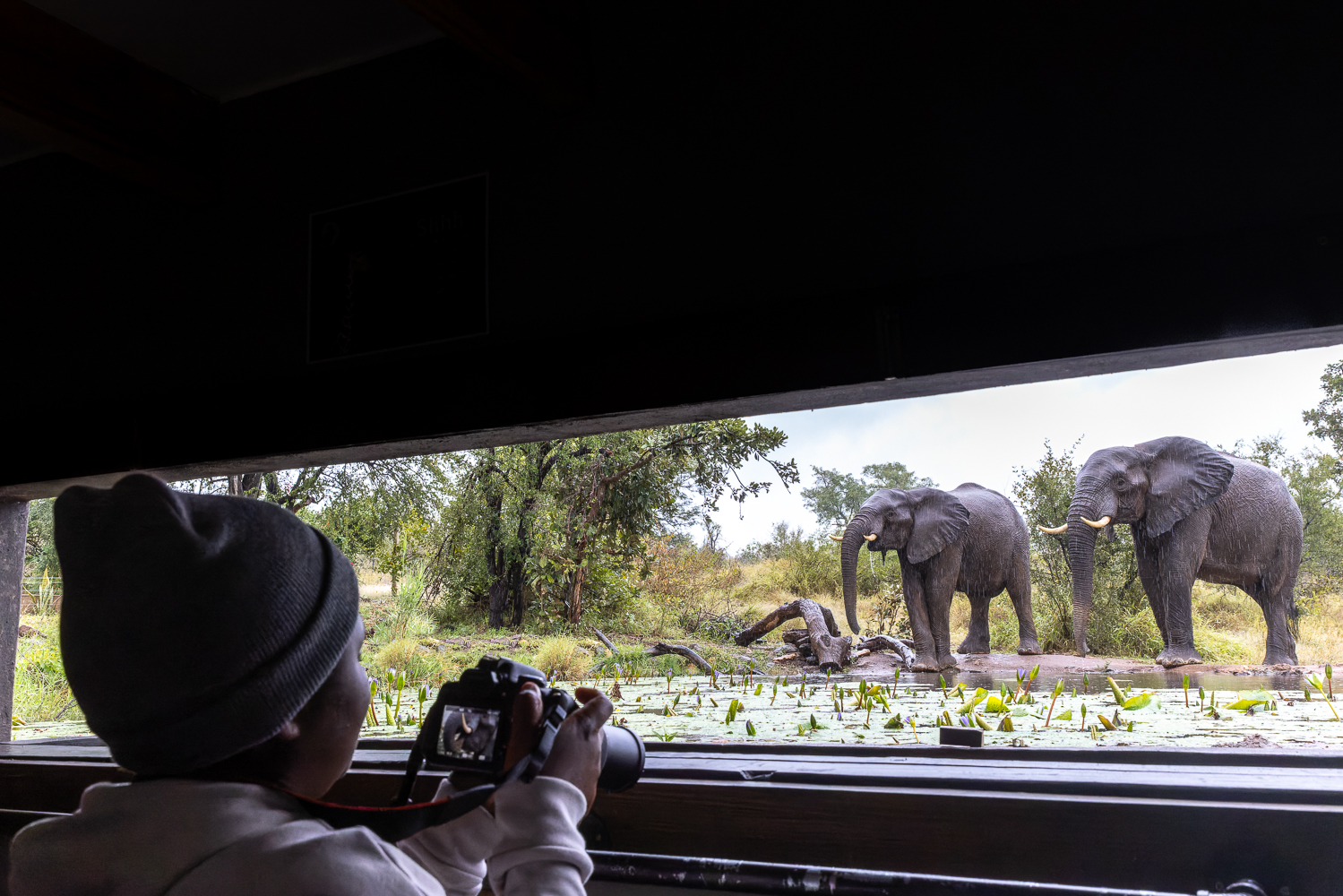 Karabo Magakane |WSO Assistant Programme Leader, Trainee Pilot, Gilrls Who Click Ambassador
Karabo took the Wild Shots Outreach course in February 2020 and has assisted with photo assignments and Wild Shots Outreach programs in her community since then.
She will be teaching courses in 2022 photographing the Ndlopfu Gogos project for Elephants Alive has been her favorite assignment.
This elephant conservation charity introduces Gogos (Grandmothers) from local communities to the elephants they study. Karabo has recently been appointed an ambassador for the international "Girls who Click" wildlife photography programme and has also been invited by C4 Photo Safaris to join their women-only photo safari at Mashatu Game Reserve in Botswana.
The opportunity to develop her photographic skills along with other international female photographers is an incredible experience for Karabo. She dreams of qualifying as a pilot and supporting conservation organizations from the skies.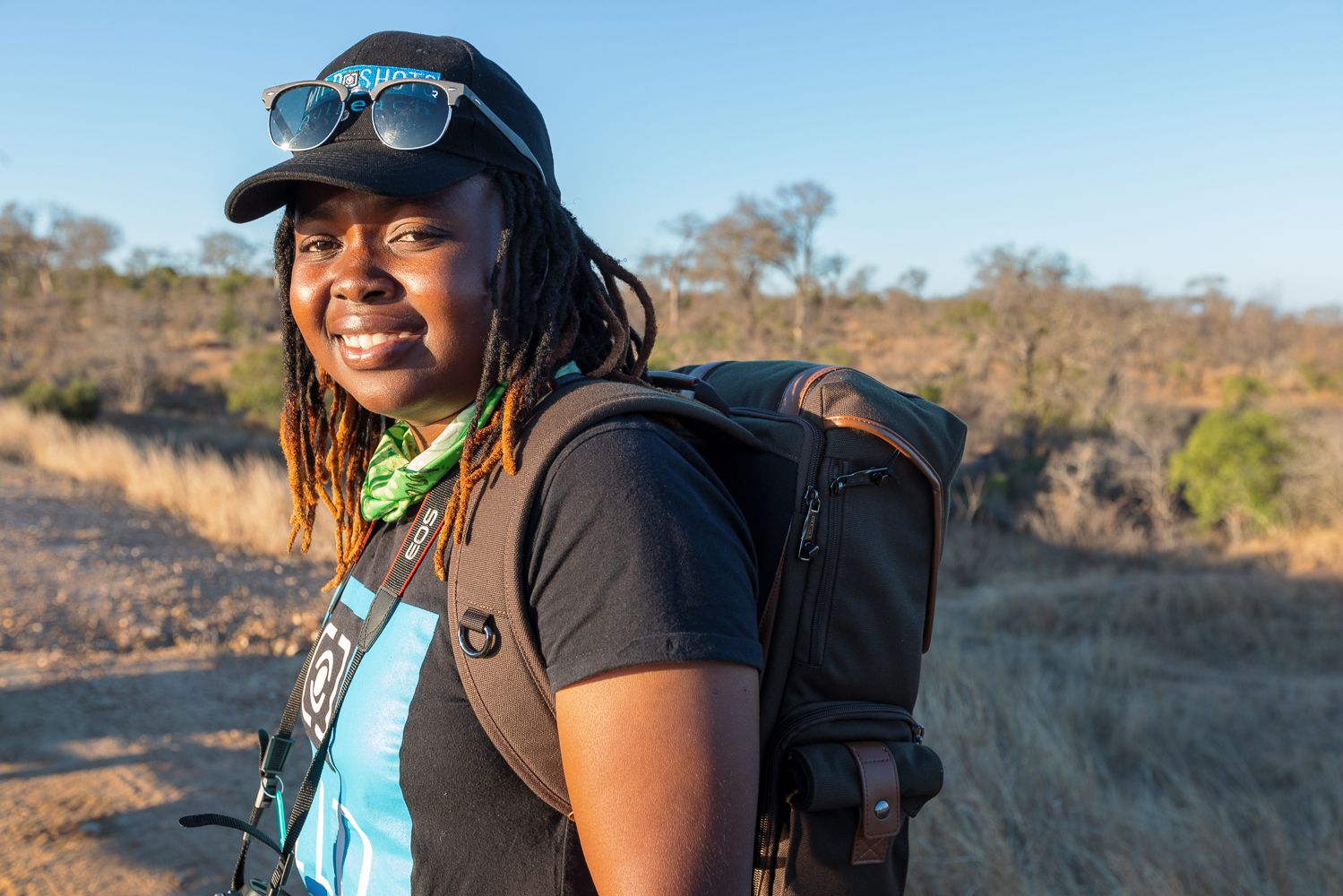 For more information visit:
https://www.wildshotsoutreach.org/

Follow Canon at:
@canonemea
@canonrsa
@CanonSouthAfrica