This month one lucky winner will bag him or herself a Lomography Fisheye camera and a pack of Lomography 35mm film!
Update Friday 21 October 2011 1:52PM
And the winner is… Zahrah Price!
Zahrah wrote:
I would love to use this camera taking photos of my gorgeous little nephews running around and playing in a park.
Congratulations Zahrah! Hope you enjoy the Lomography Fisheye camera! Thank you for all the entries we received, and keep an eye out for next month's giveaway!
________________________________
Update Friday 21 October 2011 12:03PM
The competition is now closed! Thanks for all the comments and entries – we'll announce the winner shortly.
________________________________
Hi all! This month one lucky winner will bag him or herself a Lomography Fisheye camera* and a pack of Lomography 35mm film! The Fisheye is the ultimate camera for getting into your subject's face and taking great up-close portraits, or capturing scenes on the street while shooting from your hip. As always, entering the competition is really simple, just follow the guide below and leave a comment!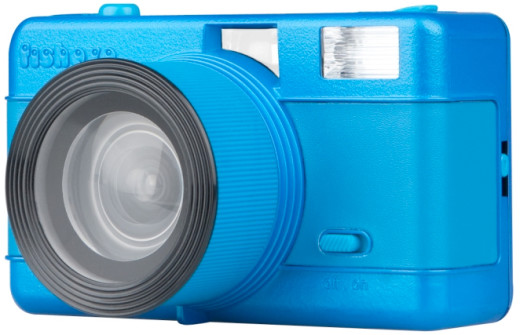 How to enter:
If you aren't already a fan of the Orms Direct Facebook page, please like it and then return to Orms Connect and leave a comment on this blog post, answering the question: "What would you shoot on the first roll of film put through your Lomography Fisheye camera?"
Rules:
1) The competition is open to all South African residents, 18 or older.
2) The winner will be selected randomly, and will need to be a fan of Orms Direct on Facebook.
3) Only one comment/entry per person will count. If you leave more than one comment, it will only count as one entry.
4) Competition closes Friday 21 October 2011 at 12:00 PM.
*Body colour not finalised yet.
Please note: We make use of Random.org to randomly generate a number corresponding to the eventual winner's comment. We run the number generator once – the first number is the winner. All comments get checked for duplicates first and listed with a post number, starting from oldest comment first. The nature of this random system ensures that everyone has a fair chance of winning, which is very important to us. If you post under an anonymous nickname, we will attempt to maintain your anonymity.